Twenty-one-year-old blues guitar phenom and Greenville native Marcus King has spent much of the last two years on the road, touring nonstop. He and his six-piece namesake band relentlessly played shows behind their 2016 self-titled album, which was produced by former Allman Brothers Band and Gov't Mule singer and guitarist Warren Haynes. Now they've got a new album, Carolina Confessions, produced and mixed by Grammy Award-winner Dave Cobb (Chris Stapleton, Sturgill Simpson, Jason Isbell), and a slew of new tour dates coming up. And to do all of that, King says he and the band had to make some sacrifices back home.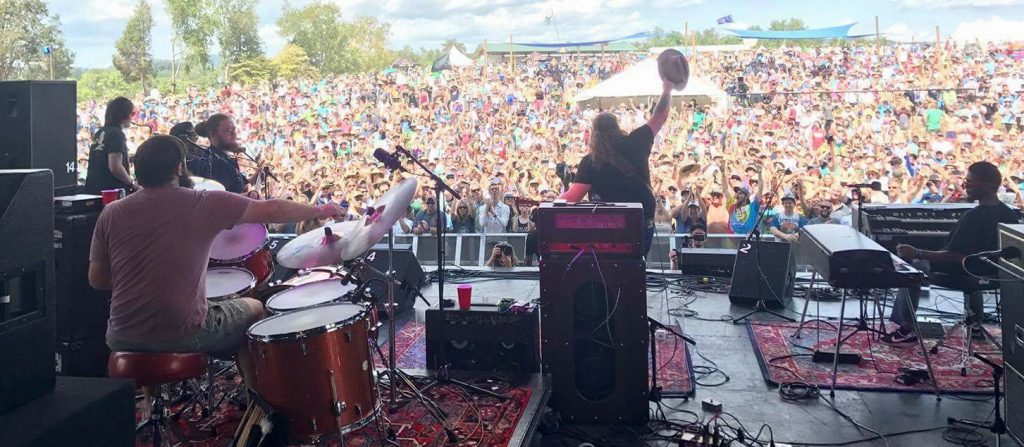 "We end up missing a lot of birthdays, weddings, holidays, and we missed a lot of family reunions," King says.
So at the beginning of 2017, with a full slate of shows ahead of his band, King thought, why not create a family reunion of his own? And that's where the idea for The Marcus King Band Family Reunion Festival came from.
This year's edition of the two-day music festival will once again take place at the Pisgah Brewing Company in Black Mountain, N.C., on Oct. 5th and 6th and will include performances by the MKB, The Revivalists, Chuck Leavell & Friends, Billy Strings, Dumpstaphunk, The Devon Allman Project (featuring Duane Betts), Nikki Lane, My Morning Jacket's Carl Broemel, Naughty Professor, Geoff Achison, DeRobert & The Half-Truths, The Shady Recruits, The Travers Brothership, Steelism and April B. & The Cool.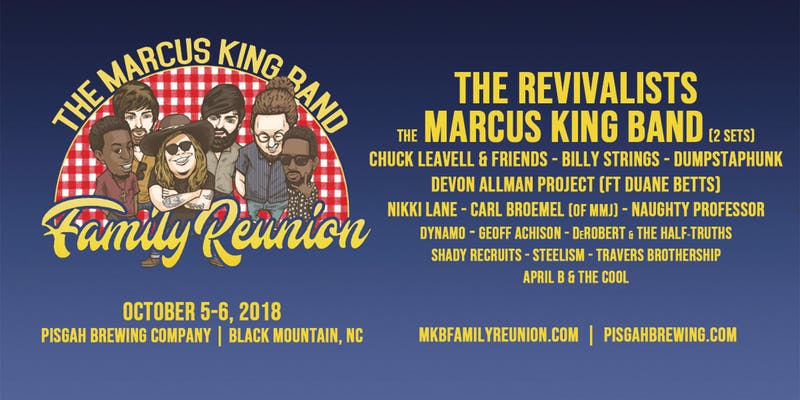 Get ticket info HERE!
"We decided to come together and have one big family reunion where all of our families could come and we can all celebrate as one," King says of the original idea. "And after that, you find somewhere that can facilitate that idea and allow you to block out a couple of dates on a whim, just having faith that you're going to do something cool there. The people at Pisgah Brewing Company have always been cool to us, and we've done a lot of playing in the area."
Carolina Confessions will be out just in time for the festival on Oct. 5th, and Horizon Records WILL have it in-stock on CD and vinyl EP, along with titles by many of the great artists who'll be playing the Family Reunion festival. Check it out!