NEIL YOUNG is an artist in every sense of the word, a man who follows his muse wherever it takes him. It's an urge that has given us classic albums like Rust Never Sleeps, Tonight's The Night, Harvest, Freedom, After The Gold Rush, Le Noise, Ragged Glory, Psychedelic Pill and so many more. Now, by both looking forward and glancing back, Neil has brought us THREE NEW RELEASES destined to become vital touchstones in his long, winding legacy: THE TIMES, WAY DOWN IN THE RUST BUCKET, and NEIL YOUNG ARCHIVES VOL. II.
A truly restless soul, Young has moved from pensive acoustic folk to roaring hard rock to laid-back country to experimental electronic music and beyond, creating a prolific and complex catalog of classic songs. But that restlessness means that some worthy projects have inevitably gotten left behind over Young's 50-plus-year career; much like Bob Dylan, Young's past is filled with albums that COULD have been, had he not followed his muse down a different path.
THE NEW: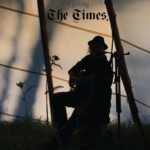 That muse has led Neil to another vital release, THE TIMES, available NOW at Horizon Records and in our webstore on CD & LP. Get it HERE.
The Times is a moving and topical solo acoustic performance,a unique collection of songs, filmed at home during lockdown as part of the raw and personal, 'FIRESIDE SESSIONS' series. The songs include, "Lookin' For A Leader – 2020," "Alabama," "Campaigner," "Ohio," "Southern Man," and Bob Dylan's "The Times They Are A-Changin," closing with "Little Wing" from the latest Reprise release, "Homegrown." 'The Times is a collection of Young's finest protest songs, re-recorded for a world that needs them more than ever. Referencing Black Lives Matter, Barack Obama and calling out corruption, Young's message has never been clearer or more pointed: "Just like his big new fence / This President's going down," sings Young on "Lookin' For A Leader," totally calm and perfectly collected. "Scared of his own shadow / Building walls around our house / He's hiding in his bunker / Something else to lie about."
THE OLD:
The Times is an encouraging enough reminder of the artistic transcendence that Neil Young is capable of, but he's not done wowing us just yet. Neil has taken another "Journey Through The Past" and compiled two incredible new releases, Way Down In The Rust Bucket and the massive NEIL YOUNG ARCHIVES 2 set.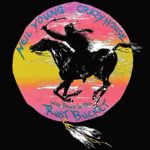 WAY DOWN IN THE RUST BUCKET is in-stock NOW on 2xCD, 4xLP and a deluxe 4xLP, 2xCD + DVD set. Preorder your copy and check out the full track list HERE.
In the spring of 1990, Neil Young and CRAZY HORSE recorded at Young's Broken Arrow Ranch in Northern California. The resulting album, Ragged Glory, would be released later in the year on September 9th. On November 13th, 1990, Neil and the Horse performed at The Catalyst – the small bar in Santa Cruz, CA, that Neil Young occasionally played in the 1970's, '80's and '90's. The marathon show lasted over 3 hours and featured the band in tremendous form, playing three blistering sets. It would be the first time many of the Ragged Glory songs were played live, and notably featured the first time "Dangerbird" would be performed live, 15 years after it was released on Zuma. The entire show was filmed and recorded, and is finally being released!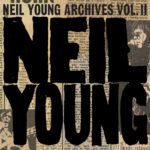 THE NEIL YOUNG ARCHIVES 2 – 72-76 (10xCD) is in-stock now. Order your copy HERE.
Neil is just about as famous for the projects he DIDN'T release as for the ones he did. This is the second volume of the Neil Young Archives series of box sets produced by Neil himself that explores the roads not taken during his most brilliant era, the early-to-mid 1970s. A definitive, comprehensive, chronological record of his entire body of released work. This box set covers the extremely productive period from 1972 through 1976. A prolific era for Neil when he released several classic albums including On The Beach, Tonight's The Night and Zuma. Homegrown, just released, is part of this history as well. The box set features a whopping 131 tracks, 62 of which are either unreleased songs or unreleased alternate versions, different mixes, rare or live tracks.
Disc 1 (1972-1973) EVERYBODY'S ALONE
Disc 2 (1973) TUSCALOOSA
Disc 3 (1973) TONIGHT'S THE NIGHT
Disc 4 (1973) ROXY: TONIGHT'S THE NIGHT LIVE
Disc 5 (1974) WALK ON
Disc 6 (1974) THE OLD HOMESTEAD
Disc 7 (1974) HOMEGROWN
Disc 8 (1975) DUME
Disc 9 (1976) LOOK OUT FOR MY LOVE
Disc 10 (1976) ODEON BUDOKAN

All three of these releases are a testament to the singular, restless greatness of NEIL YOUNG, as are these other titles, in-stock now at HORIZON!