Fresh off the Skunkville presses, we've got a dispatch from Mr. Glynn Ziegler himself about the next edition of our fave multi-genre musical gathering, the Albino Skunkfest at Glynn's stately Skunk Farm over in Greer. The festival kicks off Thursday, April 6th, and they've got some heavy-hitters scheduled this time around.
As usual, Zig has chosen a talented group hailing from far and wide. The artists have differing styles that we're sure will make for a great weekend playlist and your latest chance to find your new favorite.
The full lineup is HERE, but we've singled out a few of our favorites
DARRELL SCOTT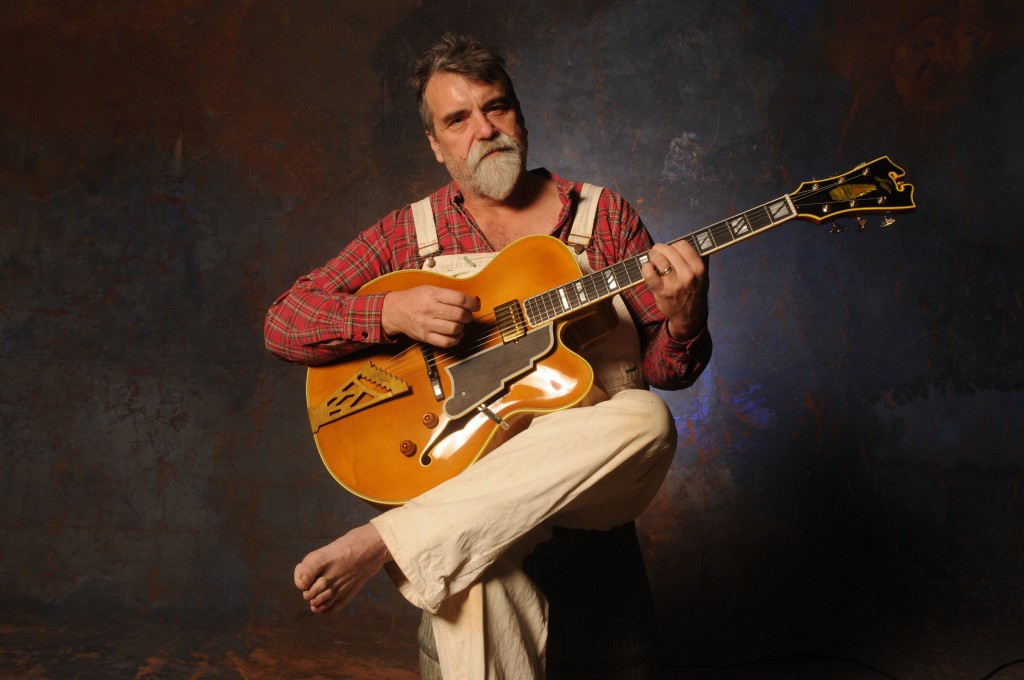 Born on a tobacco farm in London, Ky., and raised in Indiana and Southern California, Darrell and his brothers were part of their dad's band, getting on-the-job training in country music as they played its hits on the stages of roadhouses and taverns as far north as Alaska.  Darrell eventually left the band and California, for Toronto and in Boston, and studied poetry and literature at Tufts University.  Darrell followed his muse to Nashville, appearing on albums by Guy Clark (for whom he later produced two CDs), Steve Earle, Randy Travis, Patty Loveless, and dozens more.  Darrell also channeled his other creative energies into his own songwriting and recordings, both solo and with collaborator Tim O'Brien. His songs have been covered by artists such as Suzy Bogguss, Garth Brooks, Faith Hill, Kathy Mattea, Maura O'Connell, Guy Clark and The Dixie Chicks.  Darrell has toured with Steve Earle, Guy Clark, Sam Bush, and Robert Plant.  Darrell is performing at Skunkfest for the second time, and will play songs from his fantastic 2016 release "The Couchville Sessions."
THE JON STICKLEY TRIO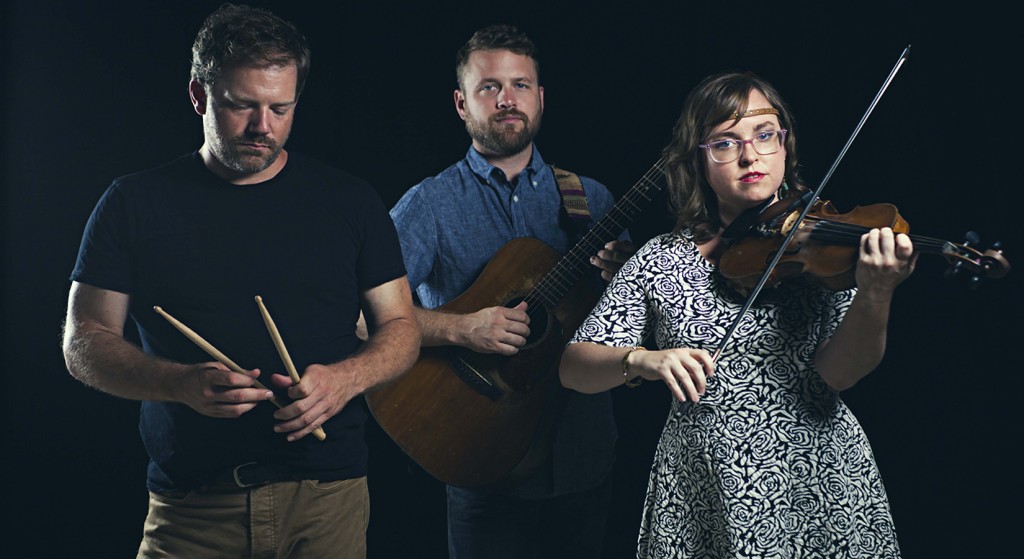 Asheville, NC's Jon Stickley Trio is back at SkunkFest for a third time. They've been making waves with the independent and fan-funded release of their 2nd album, Lost at Last since last year, including an appearance with David Dye on World Café Live: A Sense of Place. The originality and sheer energy of this genre-bending ensemble serves as a welcome wake up call for those who experience it. With roots in gypsy jazz, bluegrass, and hip-hop in an "exhilarating all-acoustic swirl" (Acoustic Guitar Magazine), Jon Stickley Trio combines Jon Stickley's rapid-fire flatpicking guitar with the sultry and wild, yet refined, melodies of Lyndsay Pruett on violin set over the deep groove of Patrick Armitage on drums. The three have fused their collective styles into a repertoire of exciting and innovative original music along with some captivating covers. In December 2016 they returned to Asheville's iconic Echo Mountain Studios under the watchful eye of producer Dave King (The Bad Plus) to record a new album to be released in 2017.
REV. PEYTON'S BIG DAMN BAND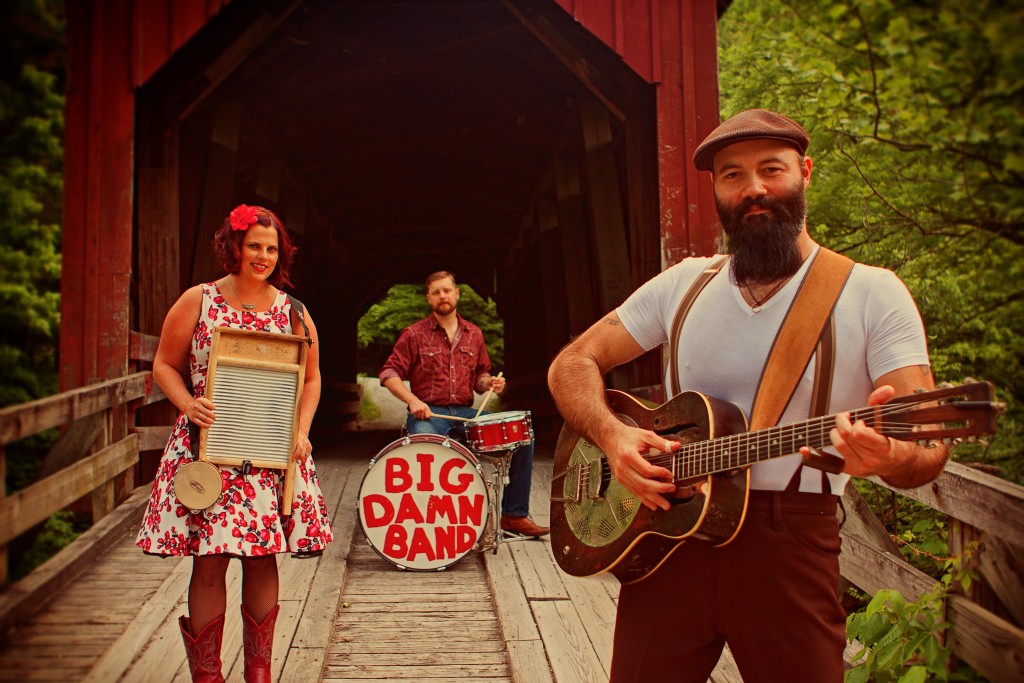 The Rev. Peyton's Big Damn Band bridges genres and eras with an intensity and effortlessness few contemporary artists possess. And their new album So Delicious elevates the trio's work to a new level. Produced by Rev. Peyton, So Delicious offers the band's most diverse collection of songs buoyed by the Rev.'s supercharged six-string virtuosity — a unique style of fingerpicking inspired by his Delta blues heroes, but taken to new, original heights.  The fifth full-length original album by the Indiana-based group — which includes Breezy Peyton on washboard and supporting vocals and Ben Bussell on drums and supporting vocals — is their debut on Yazoo Records, a label known for the historic reissues of blues and other old time American music that are the bedrock inspiration for the Rev.'s sound and approach.  The Rev. Peyton's Big Damn Band has always been strong on authenticity, playing music tha t blends blues, ragtime, folk, country and other traditional styles with the sleek modern energy of do-it-yourself, homespun, punk fueled rock. This will be Rev. Peyton's first SkunkFest performance.
THE STRAYBIRDS

The Stray Birds are joining us for the third time. Originally from Lancaster, PA, trio recorded their stellar 2016 release Magic Fire outside of Woodstock, NY in the Hudson River Valley with three-time Grammy Award-winning producer Larry Campbell. For this album, Maya de Vitry (fiddle, guitar, banjo, vocals), Charlie Muench (banjo, bass, vocals), and Oliver Craven (fiddle, guitar, mandolin, vocals) are joined by friend Shane Leonard (drums). The Stray Birds' chemistry is readily apparent on tracks like "Third Day In A Row," a laid-back slice of infectious Americana that showcases the band's rich harmonies, and "Fossil," which they performed at Leonard's wedding before they'd ever even recorded it. In addition to the newest Bird's contributions (which stretch beyond percussion throughout the record), the album demonstrates the group's remarkable growth as songwriters and performers, with countless nights on the road across the US and Europe sharpening their senses and honing their keen understanding of each other's strengths.
Glynn Ziegler takes you on a tour of the Skunk Farm below: