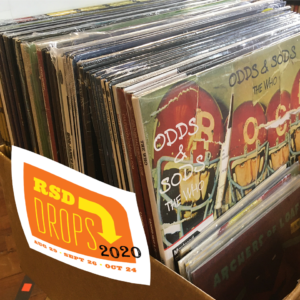 Yeah, well, we kinda "sat out" this year's first Record Store Day "Drop" event, but we'll let you in on a little secret: We've got limited quantities of some choice items from the RSD release list here in-stock at Horizon Records while they last!
So even though Drop #1 is over, you can still come by and check out the select goodies we got in. Just come on by, wear your mask, and let us know what you're looking for!
Here's a a partial list of some highlights we have in stock now: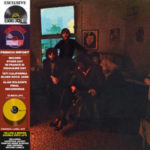 JOHN LEE HOOKER & CANNED HEAT, Hooker N' Heat (2xLP)
Tracklist: "Messin' With The Hook" | "The Feelin' Is Gone" | "Send Me Your Pillow" | "Sittin' Here Thinkin'" | "Meet Me In The Bottom" | "Alimonia Blues" | "Drifter" | "You Talk Too Much" | "Burning Hell" | "Bottle Up And Go" | "The World Today" | "I Got My Eyes On You" | "Whiskey And Wimmen'" | "Just You And Me" | "Let's Make It" | "Peavine" | "Boogie Chillen No. 2"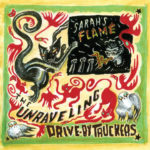 DRIVE-BY TRUCKERS, "The Unraveling/Sarah's Flame" 7″ single
Two brand new tracks from The Unraveling sessions, one from Patterson Hood and one from Mike Cooley – including, in Led Zeppelin-esque fashion, the albums orphaned title track "The Unraveling".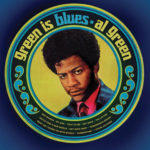 AL GREEN, Green Is Blues (split blue/green 180g LP)
Al Green's first release for Hi Records, celebrating its 50th anniversary with a special split green/blue 180g vinyl release, with liner notes and a tip-on jacket.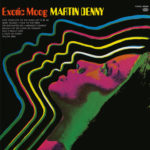 MARTIN DENNY, Exotic Moog (colored vinyl LP)
The inventor of Exotica/Cocktail music goes Electronic/Moog. Originally released in 1969, and reissued for the first time. This RTI audiophile pressing of Exotic Moog on colored vinyl starts off the Jackpot Records reissue campaign of Martin Denny classics coming out in 2020.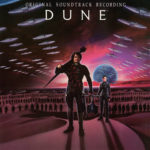 BRIAN ENO & TOTO, Dune (Original Soundtrack) ("Spice" colored vinyl LP w/ poster)
Soundtrack to David Lynch's 1984 cult film.  Composed by TOTO and Brian Eno.  Sourced from the original master tapes.  Limited "Spice" colored vinyl.  Includes 24 x 24 full color poster.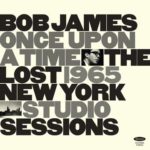 BOB JAMES, Once Upon A Time: The Lost 1965 New York Studio Sessions (180g gatefold LP)
Once Upon A Time: The Lost 1965 New York Studio Sessions is a previously unavailable release of recordings from pianist Bob James, captured at Wollman Auditorium by Resonance founder and co-president, George Klabin. This limited edition 180-gram LP features James performing a mix of jazz standards and original compositions in two different trio settings — one with bassist Larry Rockwell & drummer Robert (Cleve) Pozar, and one with bassist Bill Woods & drummer Omar Clay.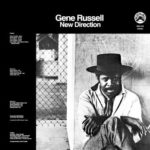 GENE RUSSELL, New Direction (transparent "swirl" LP)
Real Gone Music kicks off its Black Jazz reissue campaign with the very first record the label released, entitled, fittingly, New Direction, and performed by label founder Russell. Oft-bootlegged, with original copies commanding princely sums, New Direction, while a fairly straight-ahead piano trio outing, sets the tone for the entire label with its modal and soul jazz flourishes, and features such sidemen as double bassist Henry 'The Skipper' Franklin and drummer Steve Clover. Co-produced by Real Gone's own Gordon Anderson and jazz reissue specialist Zev Feldman, Real Gone's reissue includes the distinctive original Black Jazz album art along with new liner notes by Pat Thomas, the author of Listen Whitey! The Sounds of Black Power 1965-1975.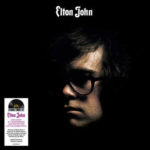 ELTON JOHN, Elton John (LP)
Celebrate the 50th Anniversary of Elton John's first UK album with this limited edition Record Store Day exclusive deluxe gatefold 2LP version. Pressed on transparent purple vinyl, the first disc features the 2016 remaster of the original album, while the second contains a selection of bonus tracks from the 2008 CD Deluxe Edition, never previously released on vinyl, as well as two previously unreleased demos of 'Border Song' and 'Bad Side Of The Moon'.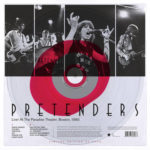 THE PRETENDERS, Live! At the Paradise, Boston, 1980 (red vinyl LP)
In celebration of the band's 40th anniversary, this reissue of a promo-only Warner Bros. Music Show is pressed on clear with red color-in-color vinyl and with new artwork, including photos from the show.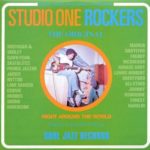 VARIOUS ARTISTS, Studio 1 Rockers (green colored vinyl 2xLP)
Owned and founded by Clement "Coxsone" Dodd, Studio One's output serves as a comprehensive guide to the history of Reggae music. The music on Studio One Rockers covers all areas of Reggae such as Ska, Rocksteady, Roots and Dancehall, all areas in which Studio One led the field and has become the essential introduction to reggae fans throughout the world. Included in this compilation are classic Ska tracks ("Phoenix City"), Rocksteady ("Feel Like Jumping"), Roots music ("Truth and Rights"), Dancehall (Freddy McGregor, Michigan and Smiley) and many more. Featured here are many of the classic tracks from Studio One. From Dawn Penn's legendary "No, No, No" to classics such as Horace Andy's "Skylarking" and Marcia Griffith's "Feel Like Jumping".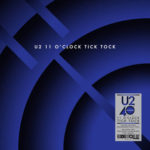 U2, "11 O'Clock Tick Tock" (40th Anniversary Edition blue vinyl 12″ LP)
"11 O'Clock Tick Tock" was recorded with producer Martin Hannett in Dublin's Windmill Lane Studios and originally released in May 1980. The song was U2's first single on Island Records. This 40th anniversary limited edition LP includes the original track and the 7" b-side version of 'Touch', plus two previously unreleased live recordings from the band's September 1980 show at the London Marquee. Pressed on 180-gram, transparent blue vinyl. Gatefold sleeve packaging, with photo gallery on inner gatefold.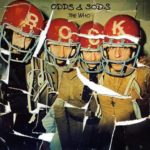 THE WHO, Odds and Sods (Deluxe red and yellow 2xLP)
One of the very first 'rarities' collections, released to try and defeat the bootleggers, the original 11-track album was released in 1974. Compiled by bassist John Entwistle, the set features the single "Long Live Rock", the unedited, unreleased version of "The Seeker", the studio version of "Young Man Blues", alternative versions of "Dogs Part Two" and "Water", amongst many other gems. This reissue includes the original album on disc one and adds 14 bonus tracks – B-sides, rarities & extras on disc two, 'Odds & Sods Too' – to create a definitive, 25-track double LP. Pressed on red (LP1) and yellow (LP2) vinyl. Includes Pete Townshend's original track annotation.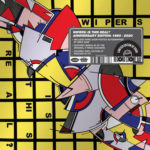 THE WIPERS, Is This Real (4oth Anniversary Edition) (Clear vinyl LP)
Celebrating the 40 year anniversary of the debut LP by the Wipers. Includes individually AUTOGRAPHED concert poster by Greg Sage and a bonus 45 with four songs from the original 4- track sessions. Transparent Clear Audiophile Vinyl pressed at RTI with custom reflective mirror board jacket.