This week's batch of new stuff features the conclusion of JEFF The Brotherhood's spiritual trilogy, Of Montreal's unexpected trip into electronica, Atmosphere's arrival at hip-hop middle age and a couple of classical gems to keep Gene happy! Read on…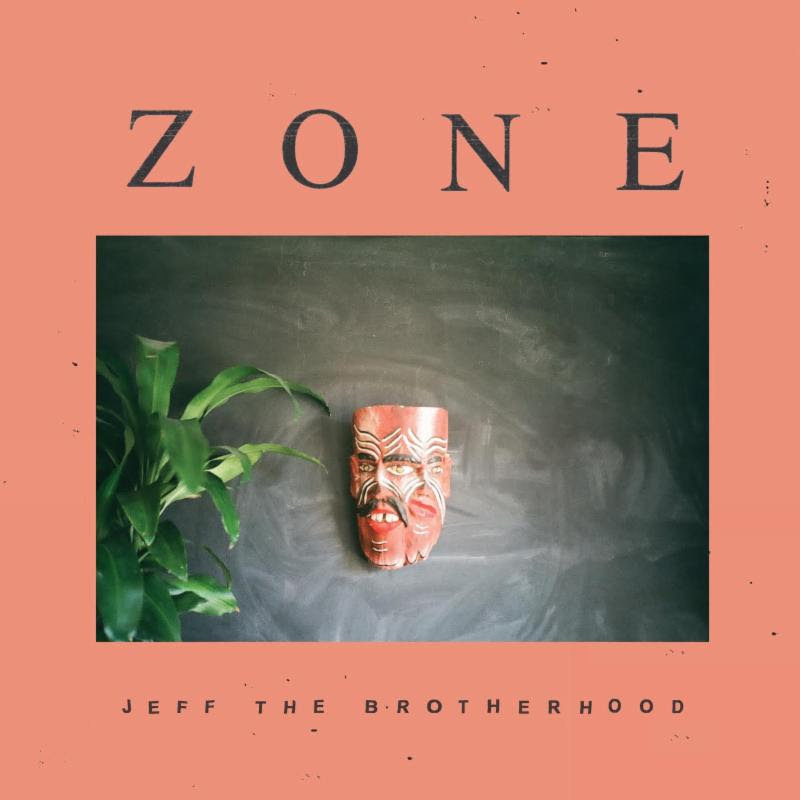 JEFF THE BROTHERHOOD, ZONE (CD/LP)
Positioned as the final installment of a "spiritual trilogy" that also encompasses 2009's Heavy Days and 2011's We Are The Champions, Zone arrived some time later chronologically. Five years, to be precise, a half decade marked by a failed sojourn at a major label and the palette cleansing Global Chakra Rhythms, so Zone could also be seen as the record where JEFF The Brotherhood gets back to their heavy indie roots. That's somewhat true. It's raw and cacophonic, the work of a band reveling in all the nasty noise they can conjure.
OF MONTREAL, Innocence Reaches (CD/LP)
By album number 14 a band might be forgiven for starting to run out of ideas. That can't be said of Kevin Barnes's verbose psych-poppers Of Montreal, who if anything are getting more adventurous with age. Innocence Reaches continues the Athens, Georgia group's gradual shift away from their lo-fi beginnings and towards more synthetic sounds – Barnes says it was inspired by EDM duo Jack Ü and warped R&B producer Arca. Opener Let's Relate is a barrage of glitchy synthpop, while A Sport and a Pastime is surely the closest an Elephant 6 collective band will ever get to sounding like PC Music. But Barnes is never one to settle on one sound when 17 will do, and there are also diversions into new wave on Ambassador Bridge, and what sounds like T Rex being chased by a wasp on Gratuitous Abysses. You might sometimes wish Barnes would curb his more outlandish impulses; when focused, he is a fine songwriter, as shown here by album standout It's Different for Girls, a furious takedown of hyper-masculine "aggro pricks" set to strutting punk-funk.
YOUNG THE GIANT, Home Of The Strange (CD)
On their third record, Home of the Strange, the group dishes out their richest and most varied project to date. Home of the Strange lets Young the Giant breathe deep. They've dialed back their soundscapes to a more palatable 10-point scale, pivoting singer Sameer Gadhia's thick-as-molasses midrange to center stage. It's a spotlight he commands well, hissing through the revved up, pissed off blues of "Jungle Youth," flitting over the saccharine lilt of "Titus Was Born," and sashaying across the conga throb of "Nothing's Over."
ATMOSPHERE,  Fishing Blues (CD/LP)
As Atmosphere, Sean "Slug" Daley and Anthony "Ant" Davis have been making music together for over 20 years, which is not only a testament to their longevity, but also an undeniable rarity in the indie hip-hop world. Based in Minneapolis, the group exploded onto the scene with 1997's Overcast!, soared to notoriety with 2002's God Loves Ugly, and have released album after album at a steady pace, now reaching a more complete sense of maturity on Fishing Blues, though still the same people at the core. Over boisterous beats, the talks about beer guts, passing out in airport bars, and throwing up in rental cars. The album addresses fishing in every sense of the word, fishing for compliments, validation, food, love, money, and everything in between.
FRED HERSCH, Sunday Night At The Vanguard (CD)
Almost every artist says that about their latest album is the best. But Fred Hersch might be right this time. The trio opens with Richard Rodgers' "A Cockeyed Optimist," which is not exactly a familiar tune, in spite of its authorship. But as an opener it works to perfection, with a silvery, raindrop intro that finds a quirky groove that paints an upbeat atmosphere, with a bright melody that sounds like a second cousin to "It Might As Well Be Spring." Hersch's output has been consistently excellent, but sometimes—as on this special Sunday Night—the stars align. The trio, from the opening notes of "The Cockeyed Optimist," is locked into and to a telepathic interplay zone—playful and eloquent, elegant and assured. A mostly gregarious, effervescent set by one of the jazz world's top piano trios at the top of their game.
PAUL THORN, The Best Of Paul Thorn (CD)
ANN WILSON, Ann Wilson Thing 2 (CD)
ZZ TOP, Live: Greatest Hits From Around The World (CD)

Gene's Classical Corner:
LYNN HARRELL:  Bach: Cello Suites Nos 1-6
Two CD's of beautiful Bach for $9.98!
MIKLOS ROSZA, Music For Guitar (CD)
This delightfully unique album features music composed for motion pictures by Miklós Rózsa, arranged for guitar by Gregg Nestor, performed by Gregg Nestor, Raymond Burley and William Kanengiser, augmented by Francisco Castillo on Oboe and Carole Kleister-Castillo on Violin. The collection presents the music of Miklós Rózsa in an entirely new light, adapting the pieces for two guitars, in arrangements based faithfully on the composer s original scores by internationally acclaimed guitarist Gregg Nestor.
Killer Re-Issues:
LITTLE WALTER, The Complete Checker Singles A's & B's 1952-60 (CD)
Little Walter Jacobs was blues harmonica player who revolutionized the way that the harmonica was played and recorded, bringing a new dimension to the blues during the 1950s. He was one of the first artists to amplify his harmonica by holding it to a microphone and maybe the first artist on any instrument deliberately to use electronic distortion as part of his range of sounds. He was a member of Muddy Waters' band, appearing on many of his records during the 1950s, but from 1952 recorded for the Chess subsidiary Checker, his releases regularly featuring a harmonica-led instrumental on one side and a vocal performance on the others. He scored an R&B No. 1 with his first solo single "Juke", and another one a few years later with what became a staple of blues bands the world over "My Babe". Little Walter is the only harmonica player to be inducted into the Rock 'n' Roll Hall Of Fame. This great collection, comes with extensive booklet plus comprehensive discographical, chart, session and personnel information.
GREGORY ISAACS: Night Nurse: The Best Of Gregory Isaacs (CD)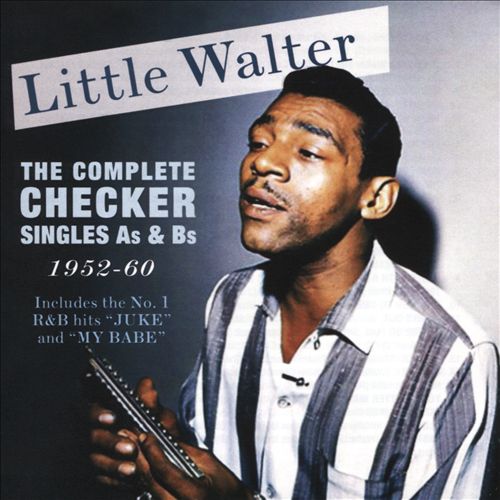 COMING SOON:
LYDIA LOVELESS, Real (8/19)
COSMONAUTS, A-OK (8/19)
CRYSTAL CASTLES, Amnesty (8/19)
And don't forget these STILL-NEW platters that matter!
GOV'T MULE, The Tel-Star Sessions (CD/LP)
The Tel-Star Sessions consists of demos recorded in June 1994 at Tel-Star Studios in Bradenton, Florida with the three-piece line-up of guitarist/vocalist Warren Haynes, bassist Allen Woody and drummer Matt Abts. With the possible exception of  the two versions of "World of Difference"–the atmospheric likes of which, amplified by Haynes' fevered singing, illustrates the importance of well-crafted material within the Mule oeuvre–every one of the nine songs, such as "Blind Man in the Dark" and "Rocking Horse," will be familiar to fans of the band.  Yet perhaps only Muleheads of long-standing devotion  will be fully acquainted with the savagery of the trio as captured on "Monkey Hill." In the booklet enclosed in a package as efficiently designed as the music within is arranged, Warren Haynes contributes an essay that supplies insight into the broad intentions of the band, as well as the practical aspects of executing the sound they envisioned, right down to an accurate sonic depiction of Allen Woody's stylized approach to the bass. In doing so, the  titular leader of Gov't Mule demonstrates not just his affection for his late founding partner, but his abiding loyalty to the group. And as a result, The Tel-Star Sessions becomes not just an integral piece of the group's self-renewing history, but a highly proficient and genuinely exciting demonstration of a contemporary rock and roll style on its own terms.
DINOSAUR JR, Give A Glimpse Of What Yer Not (CD/LP)
Once the dictionary definition of "band disharmony", Dinosaur Jr in 2016 are a remarkably steady – even predictable – proposition. Those hoping for a sudden detour into glitch or Simpsonswave are likely to be disappointed by Give a Glimpse of What Yer Not, which instead continues J Mascis's noble efforts to pair the catchiest possible melodies with the sludgiest guitar lines known to man. It's a good time for Dinosaur Jr to return, what with the likes of Nai Harvest and Yuck liberally cribbing from their college-rock songbook – though none of them has quite managed to match the sheer abandon of Mascis's guitar-playing or the quavering desperation of his vocals. Lead single Tiny would have felt at home on pre-Nirvana MTV, while I Told Everyone is as murky as it is melodic. Lou Barlow takes the reins for two tracks: mournful closer Left/Right and album standout Love Is, which brings to mind the Folk Implosion at their most soulful.
WYE OAK, Tween (CD/LP)
Tween is a fascinating look at a band mid-metamorphosis, and makes Wye Oak's sonic leap between Civilian and Shriekmake a lot more sense. More than that, the LP is a rare, detailed chronicle of the process a group goes through as it attempts to tweak its voice. Not every band is willing to make itself vulnerable and reveal its false starts or unused directions—but, then again, Wye Oak's lack of fear has always made it great.
ISLANDER, Power Under Control (CD)
Greenville's favorite Power Under Control finds Islander doubling down on their alt-rock, punk via hip-hop inspired sound that's more modern than retro. Their highly anticipated sophomore album is finally here.
O'CONNOR BAND w/ MARK O'CONNOR, Coming Home (CD)
Multi Grammy and CMA Award-winning fiddler and composer Mark O'Connor returns to progressive bluegrass and country music with the O'Connor Band and their debut album, Coming Home. Mark is joined by his wife Maggie on violin and harmony vocals, his son Forrest on mandolin and lead vocals, and Forrest's fiancée, Kate Lee on violin and lead vocals.
O.A.R., XX (CD)
In celebration of their 20th anniversary, O.A.R. has released their new album XX. The two CD set includes a career-spanning collection of O.A.R.'s biggest hits and incredible live shows plus new studio material. Disc One features fan favorites such as "Heaven," "Peace," "Shattered," "Two Hands Up," and more. Disc Two spotlights select performances from their extensive live catalog.