Just a couple of items on the ol' New Release list this week, but they're some pretty big ones. We've got a new Foxygen and a new Norman Blake that the acoustic music master says might be his last-ever album. Read on….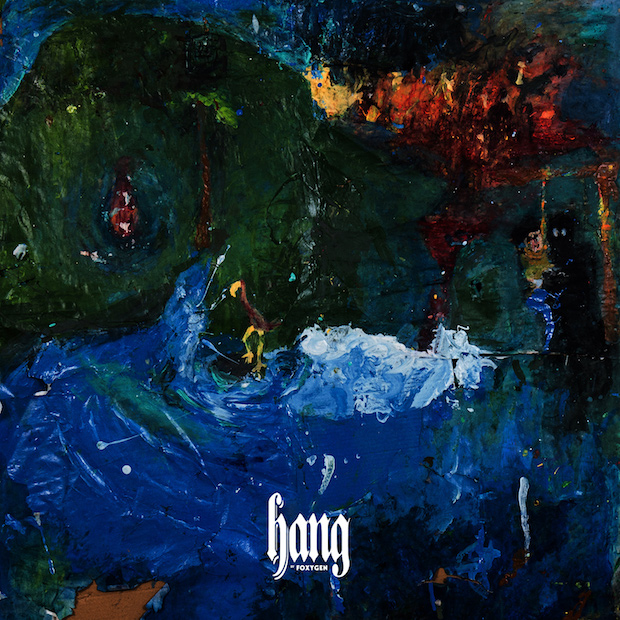 FOXYGEN, Hang (CD/LP)
Fittingly for a band obsessed with the seamier side of Seventies music, Foxygen know a thing or two about excess: their songs often sound like several tracks jammed into one, and 2014′s …And Star Power was a 24-track double LP. The songs have been pared back to eight on Hang, but the flair for excess remains: each features a 40-plus piece orchestra, giving them the air of a druggier ELO on breezy opener "Follow the Leader". Centrepiece "America" serves as an accurate metaphor for both the country and the album as a whole: schizophrenic and unsettled, but bursting with reach-for-the-stars ambition.
NORMAN BLAKE, Brushwood: Songs & Stories (CD)
Brushwood tackles much of what a long-time listener will expect from a Norman Blake album: story-songs, railroad ballads, flat-picking instrumentals, the occasional recitation, recollections of other days and ways, gospel affirmations. What makes it stand out from other Blake releases is the quantity of outspoken topical material. Though recording before last November's election, Blake at moments assumes something like the persona of an Old Testament prophet who foresees the looming apocalypse. "High Rollers" may not be explicitly about a certain orange-hued, money-grabbing narcissist of authoritarian disposition, but it could be. In the America of 2017, one can only admire Blake's uncompromising moral position. Perhaps the good news, if there is any, is that as a general principle bad governance makes for good music, and so perhaps we're in for a resurrection of pointed song-making. While nobody will argue — given the competition — that this is Blake's greatest album, Brushwood is nonetheless a moving and haunting effort, sure to be commemorated on best-of lists at the end of the year. It attests eloquently to Blake's magnificent gift, his unique way of telling a story, his poignant guitar style, his commitment to personal and historical memory, his flinty integrity. His music will be a light in the coming darkness.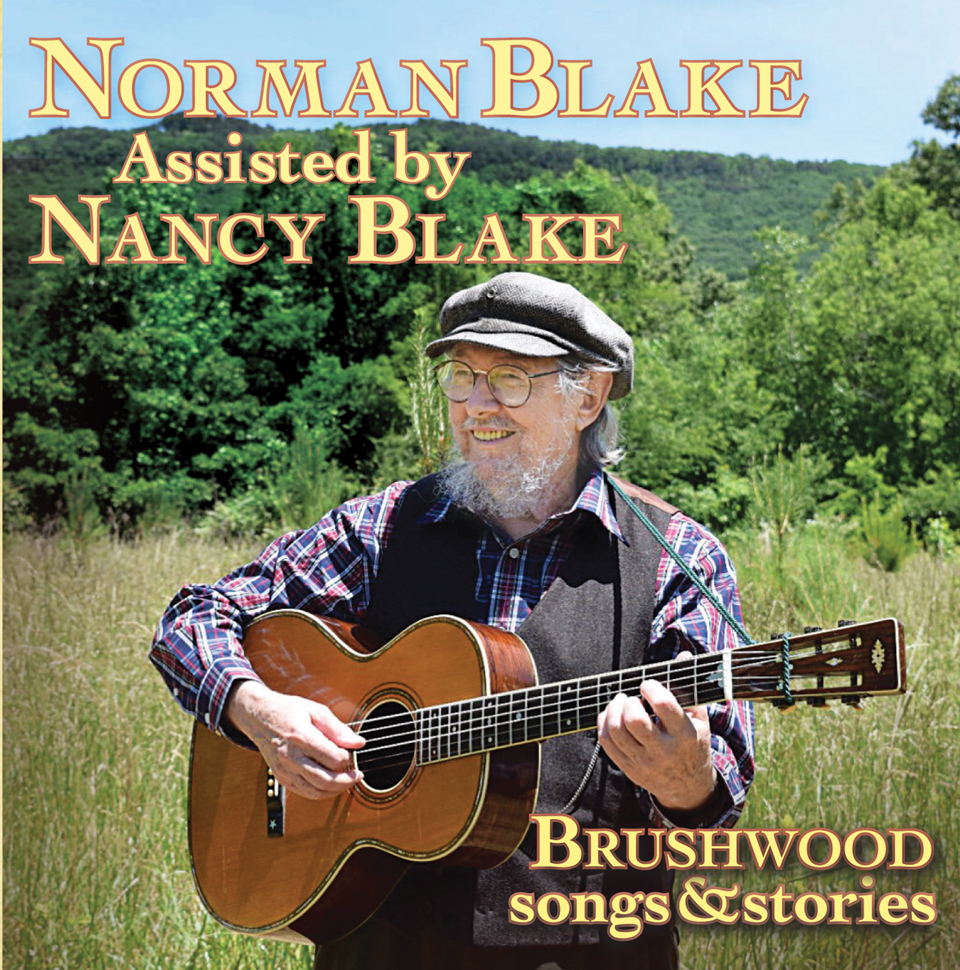 COMING SOON:
DELBERT MCCLINTON & THE SELF MADE MEN, Prick Of The Litter (1/27)
JAPANDROIDS, Near To The Wild Heart Of Life (1/27)
JOHN MAYALL, Talk About That (1/27)
TIFT MERRITT, Stitch Of The World (1/27)
And don't forget these STILL-NEW platters that matter:
SUSTO, …& I'm Fine Today (CD/LP)
According to the band's website, "Susto" is a Spanish word that roughly translates into "panic attack," or more specifically, the time when your soul is separated from your body. After an early start in the music business led to some burn-out at 26, the relatively young Justin Osborne felt the need for spiritual renewal, so he headed to Cuba to hopefully find some meaning beyond music. Instead, he came away with a perfectly apt band name more convinced than ever to pursue his musical whims. & I'm Fine Today is his second album since that sojourn. Mostly comprised of laid back, country-tinged, acoustic numbers, Osborne's mournful compositions are nicely surrounded by ideal musical decorations (horns, organ, strings), reminding me a bit of The Band and 90's world music act Rusted Root (the latter felt heaviest on closer "Jah Werx," a great song to celebrate your Rastafarian faith). He wrote this album as a reflection of what he considers his place in the world and making peace with where he is. Certainly not novel, but there are enough thoughtful yet engaging songs here to overlook the well-trodden philosophical approach.
RENEE FLEMING, Distant Light (CD)
Distant Light is Renee Fleming's first foray into the hypnotic world of Scandinavian music. For her first new studio album in three years she has chosen to inspire and provoke with a daring new song cycle dedicated to Renee and here receiving its world premiere recording: Anders Hillborg's The Strand Settings. At once atmospheric, elegiac and unsettling, the work was crafted with Ms. Fleming's creamy voice in mind. One of Swedens brightest star composers Hillborg has a close relationship with the Royal Stockholm Philharmonic where this recording was made in February 2016 with its principal conductor Sakari Oramo. Renee couples this with three songs by Bjork in specially commissioned orchestrations by the brilliant Swedish composer and arranger Hans Ek, recorded here for the first time. Why Bjork? Both she and Renee are recipients of Swedens Polar Music Prize. Distant Light also evokes the world of summer evenings in Tennessee which is the setting for Samuel Barbers masterpiece, Knoxville: Summer of 1915. This is new to Renees discography and one of her most requested pieces: perfect repertoire for Americas reigning diva.
JOHN ABERCROMBIE QUARTET, Up & Coming (CD/LP)
It's tough to miss the magic John Abercrombie conjures late into his splendid new Up and Coming album when the familiar melody of Miles Davis' "Nardis" surfaces. The tune, essentially reinvented by the iconic pianist Bill Evans, assumes an almost meditative stance when Abercrombie reconfigures it again on guitar. The resulting sound is equally recognizable, as his playing has been integral to the music promoted by the celebrated ECM label for much of its history. Still, this embrace of a tune so readily associated with piano may initially seem a little foreign, especially given the spaciousness Abercrombie applies to it. But this interpretation doesn't merely provide insight into the re-imagining of a jazz standard, it unlocks a dichotomy between piano and guitar that makes "Up and Coming" so captivating.
BAND OF HEATHENS, Duende (CD/LP)
The Band of Heathens celebrates a decade together this year, and their eighth record Duende makes that clear. The Austin fivesome are at their tightest and most melodic with Duende, which translates to passion, spirit or a heightened sense of expression. The album is aptly titled, as it's brimming with a vibrant, infectious energy that'll make new and longtime listeners take notice. While Band of Heathens had always been on the radar, with Duende, they're coming out swinging with a sound that is beaming and confident.
BONOBO, Migration (CD/LP)
It might not be the revolution the music world is pining for, but streaming services have recently reported an explosion in the popularity of ambient world electronica. Good timing for the doyen of percussive atmospherics, Simon Green, who returns with his sixth album. Inspired by his experiences as a nomadic musician rather than global issues surrounding migration, the record shares the same melancholic intensity of Jon Hopkins' Immunity, but its head remains in the clouds rather than the club. Nicole Miglis' vocals on Surface flicker like the flames of a backpacker's campfire; the woozy No Reason is verdant and brooding; the languid, half-awake Break Apart caters to the chillout/easy-listening audience; while Bambro Koyo Ganda features energy from Morocco's Innov Gnawa; and Kerala's undulating rhythms, pensive and purposeful, mirror the movement of a bird's wing.
THE INFAMOUS STRINGDUSTERS, Laws Of Gravity (CD)
If 2016's Ladies & Gentlemen found the Infamous Stringdusters moving into a more soulful arena helped by guesting female vocalists, then a year later the quintet returns to the rootsy sound they have cultivated for over a decade. On studio release number seven, the five members keep the visitors to a minimum (nominal piano and percussion augment only a handful of tracks), stick to the basics and knock out 13 relatively stripped-down tunes that fit neatly into their existing catalog. Musically, the Stringdusters aren't expanding the string band boundaries here. Rather they rely on a faithful lineup of unplugged guitar, fiddle, stand-up bass, banjo and dobro to set these originals in motion. Rugged vocal harmonies also push the songs along, but it's the melodies of tracks such as the introspective "Soul Searching," perhaps the disc's thematic centerpiece, that advance the Stringdusters a few steps ahead of the competition.