Look, we're thrilled by the new Angel Olsen, Nathaniel Rateliff and Walk The Moon stuff, for sure, but holy smokes, check out those reissues! A monster Metallica set, a 25th anniversary edition of R.E.M.'s Automatic For The People and an incredible Husker Du collection. Read on….
ANGEL OLSEN, Phases (CD/LP)
Indie queen Angel Olsen has come a long way from her days as part of the Cairo Gang; her legion of fervid fans steadily growing with each subsequent release. It's a trajectory that mirrors the evolution of Olsen's sound—and the size of her band—from the stark, indie-folk of 2012's Strange Cacti, to the expansive, swirling soundscapes of last year's My Woman. It was My Woman—with Olsen trying on everything from synthy, dream-pop ("Intern") to Rumours-era Stevie Nicks ("Sister") and realizing they all fit perfectly—that got her into the ears and hearts of people outside of the cognoscenti, leading to sold-out shows around the world and an across-the-board spot on year-end "Best Albums" lists. It's this moment, plus a nonstop year on the road, that's created the opportune time for Olsen to release Phases, an album of b-sides and home demos from the last several years of her flowering career. As wide-ranging in feeling as it is in recording style, Phases serves as more material for rabid fans, but also a comprehensive sampler of Olsen's discography for newbies.
ARETHA FRANKLIN w/ THE ROYAL PHILHARMONIC ORCHESTRA, A Brand New Me (CD/LP)
A Brand New Me pairs classic vocals from some of the most iconic songs that the Queen of Soul recorded for Atlantic Records with new arrangements performed by The Royal Philharmonic Orchestra. A Brand New Me features Franklin's instantly recognizable voice woven together with new orchestral arrangements. The Royal Philharmonic Orchestra recorded the music at Abbey Road Studios in London, with brand new backing vocals led by Grammy®-winning singer Patti Austin. The result is another timeless record that retains the soul, groove, and gospel power of Franklin's revered talent. Among the standout tracks are newly re-imagined versions of classics like the Billboard #1 R&B hits "Respect," "Think," "Don't Play That Song (You Lied)," and "Angel."
NONA HENDRYX & GARY LUCAS, The World Of Captain Beefheart (CD)
Nona Hendryx—a Labelle member whose lengthy résumé also includes work with Talking Heads and the Black Rock Coalition—joins avant-guitarist Lucas to play fast and bulbous with the legacy of Captain Beefheart (Trout Mask Replica), whose Magic Band created some of the weirdest rock albums of all time.
WALK THE MOON, What If Nothing (CD/LP)
Walk the Moon is practically an endangered species in the music industry these days. It's a rock band that gets played on pop radio. The Cincinnati-based quartet owned the pop airwaves in the summer of 2015 with the inescapable "Shut Up and Dance" — stomping, upbeat rock that crystallized their particular combination of new-new-wave and current pop to create something irresistible. With its new album, "What If Nothing" (RCA), Walk the Moon picks up exactly where it left off. The first single, "One Foot," is another stomping chant, as singer Nicholas Petricca offers, "Got your back, if you've got mine, one foot in front of the other." "One Foot" has already hit the Top 10 on the alternative rock charts and is destined for the pop charts. And Walk the Moon provides plenty more catchy, pop-tinged rock beyond that.It's a heady leap forward for the band that has succeeded with its simplicity. In "What If Nothing," Walk the Moon continues to hone its sound to keep rock attractive to pop listeners, but it also provides surprises like the prog rock of "Sound of Awakening" — a sure sign that they aren't ready to simply shut up and dance.
FOUR TET, New Energy (LP)
New Energy is a seamless body of work that evinces Kieran Hebden's masterful and dextrous use of percussion and harmonic textures, bridging the space between all-consuming melodicism and ambient sensibilities that comprise the opposing sides of electronic music's spectrum. As the ninth studio album from his Four Tet moniker, the English producer's proclivity for irresistible hooks is delivered through a palette of strummed strings, wistful timbres and delectable breaks that make for a satisfying and evocative body of work. The record's introspective inclinations offer emotional depth to the series of subtly club-driven experiments it catalogues. New Energy restlessly moves between sounds, peppering introspective pauses between experiments in ambient techno on "Planet," coyly disguised deep house on "SW9 9SL" and abstract neo-classical on tracks like "10 Midi." Luminous drones and world music tinge the danceable cuts throughout the record. Elaborating on the foundations that have propelled Four Tet through his 20-year career, Hebden allows the sonic palettes from records Pause and Rounds to bleed into textures born from transfigured field recordings and sonic artefacts that epitomize the producer's discography while refining his sonic identity.
NATHANIEL RATELIFF, Live At Red Rocks (CD)

SEAL, Standards (CD/LP)
TAYLOR SWIFT, Reputation (CD/LP)
TEARS FOR FEARS, Rule The World (CD/LP)
INDIGENOUS, Gray Skies (CD)

ELTON JOHN, Diamonds (CD/LP)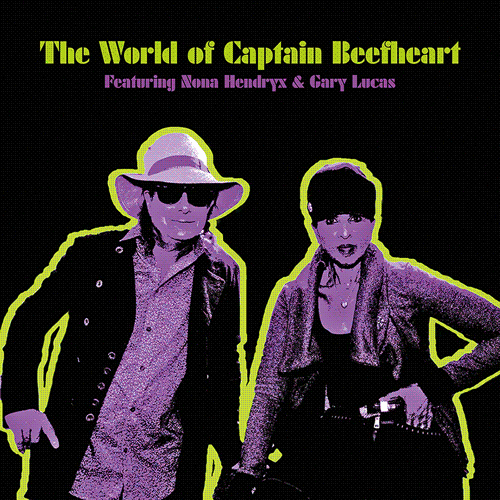 KILLER REISSUES: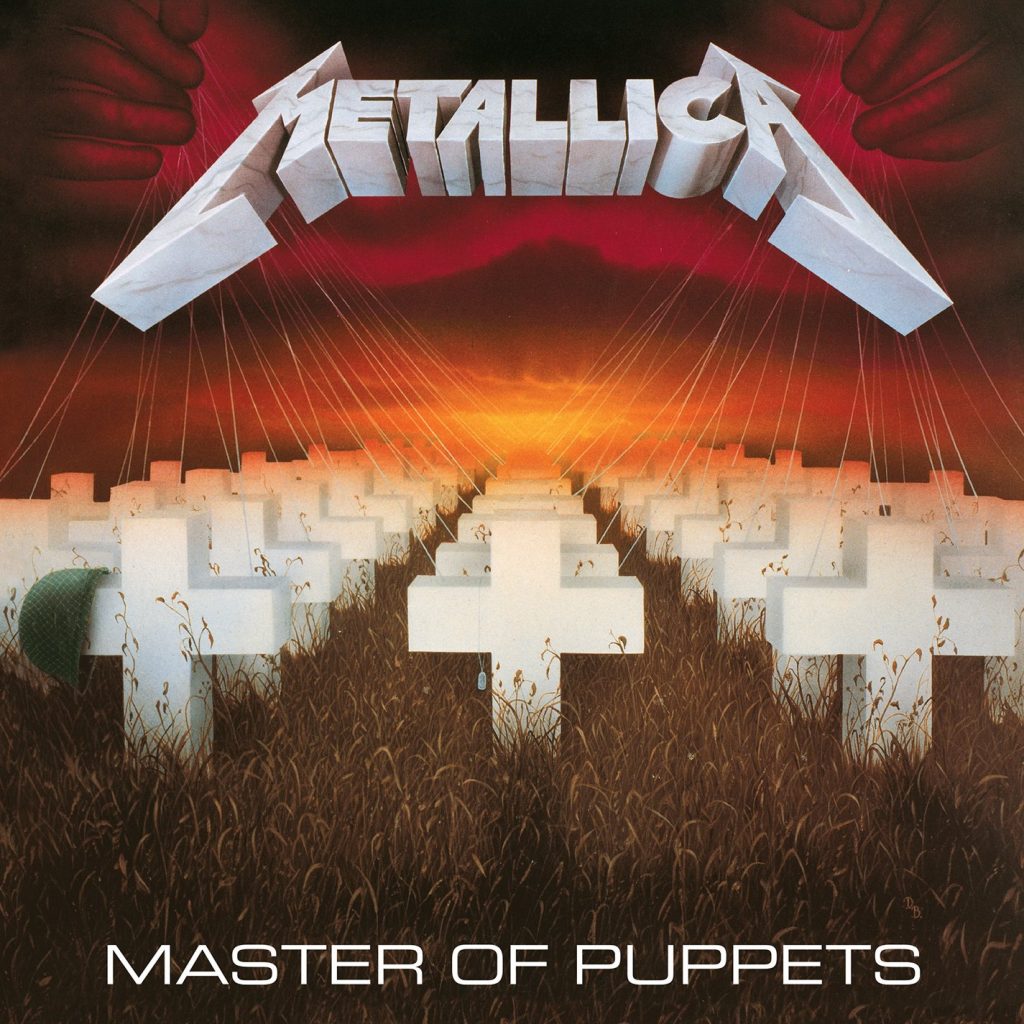 METALLICA, Master Of Puppets  (CD/LP/3xCD/10xCD)
Master of Puppets was originally released on March 3rd, 1986, on Elektra Records and went on to become the first Metallica album to be certified Platinum by the RIAA. The album has been certified 6x Platinum in the United States and has sold over 10 million copies worldwide. In 2016, the album became the first metal album to be added to the National Recording Registry of the Library of Congress, an honor granted to works deemed "culturally, historically, or aesthetically significant".The Limited Edition Deluxe Box Set will include a 108-page hardcover book including never before seen photos, outtakes and previously unreleased interviews, three LPs, ten CDs, a cassette, two DVDs, a lithograph, a folder with handwritten lyrics, and a set of six buttons.
HUSKER DU, Savage Young Du (CD/LP)
Experience the punishing sonic origins of a punk icon. Collected here for the first time, and skillfully remastered from original board tapes, demos, and session masters, this collection is an authoritative chronicling of the wellspring and maturation of Grant Hart, Greg Norton and Bob Mould – three Minneapolis teenagers who'd go on to become the most heralded trio of the American punk underground. Follow the Hüskers to their earliest gigs in 1979, through extensive road dog touring, and to the start of their partnership with West Coast tastemaker SST in 1983. This primitive stage in the fabled career of Hüsker Dü is presented as a deluxe box set and packaged with a hardbound book crammed full of never before seen photos, flyers, and a sprawling essay with participation from the band. Spread across four LPs or three CDs, 47 of the 69 songs compiled here are previously unissued. Also included are Statues/Amusement, In A Free Land, Everything Falls Apart, and an alternate recording of the Land Speed Record set.
R.E.M., Automatic For The People (25th Anniversary Edition) (2xCD)
Widely considered to be one of the best albums of the 90s, 1992's Automatic For the People followed R.E.M.'s breakthrough album, Out of Time, and did not disappoint. Beloved by critics, the band's eighth studio album topped charts worldwide, and was certified 4x platinum in the US. Features the iconic hit singles "Nightswimming," "Man on the Moon" and 90s anthem, "Everybody Hurts."  (Commemorating the album's 25th Anniversary, this remastered 2CD edition features the full album remastered from the original analog tapes. Housed in a clamshell box, this edition features new liner notes by Tom Doyle who conducted new interviews with all 4 band members. Also included is a full live set, Live At The 40 Watt Club 11/19/92. Performed in R.E.M.'s hometown of Athens, GA, it was the band's only live show that year.
MARSHALL TUCKER BAND:
Live On Long Island (CD)
The Marshall Tucker Band (CD)
COMING SOON:
VARIOUS ARTISTS, Bloodshot Records Presents: 13 Days Of Xmas (11/17)
EVANESCENCE, Synthesis (11/17)
MORRISSEY, Low In High School (11/17)
And don't forget these STILL-NEW platters that matter!
BLITZEN TRAPPER, Wild & Reckless (CD/LP)
Tragic love, drug abuse, science fiction, and Americana: Blitzen Trapper managed to squeeze all that, and more, into their rock opera, Wild and Reckless, which was produced for the stage in their hometown of Portland, Ore., earlier this year. But that wasn't enough for frontman Eric Earley and crew. Taking seven of the songs from the play and fleshing them out with five new numbers, they assembled an album of the same name. It's a companion piece of sorts to the group's lauded 2007 album for Sub Pop, Furr. But it stands on its own as a sprawling, sumptuous testament to Weird America.
SCOTT MILLER, Ladies Auxiliary (CD)
On "Ladies Auxiliary," Virginia songwriter Scott Miller surrounds himself with all-female accompaniment to sing about the company of females, or more specifically, love — carnal love, poison love, the weight of love and the wait for love. It's an endearing set. The songs are strong, as is a supporting cast that includes fiddler Rayna Gellert and multi-instrumentalist Anne McCue, who produced on the album. Miller's sly humor is evident beginning with the opener "Epic Love," which includes several punchlines and one cleverly disguised naughty word. Love of place is the inspiration for "Lo Siento, Spanishburg, WVa," which covers a lot of ground in four minutes by touching on high school football, the opioid epidemic, the Iraq war and gentrification. The cover "Mother-In-Law" doesn't live up to its promise, in part because it includes a kazoo, rarely a good idea. Better is Bill Monroe's Appalachian blues "With Body and Soul," which Miller nails. Miller would be better known if he played music full time, but he also has a gig as a cattle rancher, which explains the title of the hilarious closer, "Get Along, Everybody." McCue breaks out the electric guitar to amplify the finale, but it still fits with the rest of the album as Miller sings about the love of labels.
BOB DYLAN, Trouble No More: Bootleg Series, Vol. 13: 1979-81 (2xCD)
Bob Dylan has gone through so many stages in his five-decade career that there's bound to be some bumps along the way. Take your pick, there are several to choose from: the Self Portrait era, that period right before his late-career comeback, almost all of the '80s. But no stretch is more outright rejected, and in some sense as misunderstood, as his Christian period of the late '70s and early '80s, when he released a trio of gospel albums that mostly confused longtime fans. After all, what was a 38-year-old Jewish guy doing converting to Christianity and preaching to fans about their sins? Friends were baffled. Fellow artists were perplexed. And those fans, for the most part, had little interest in hearing their generation's greatest songwriter singing about being saved. Dylan's excellent ongoing Bootleg Series tries to make sense of the era with the nine-disc Trouble No More – The Bootleg Series Vol. 13 / 1979-1981. Like the earlier Another Self Portrait (1969-1971), Trouble No More puts a neglected period into more perspective; unlike that earlier volume, this one mostly focuses on live material under the assumption that even if Dylan's records weren't all that great at the time, his concerts still were. Dylan speeds up some takes, slows down others and varies his performance from disc to disc (the box also includes a DVD). His gospel years were a work in progress, and the nightly shows, along with the three albums released during this period — Slow Train Coming (1979), Saved (1980) and Shot of Love (1981) — confirm both his commitment to the material and to the subject at hand. By the time Dylan and his band played Toronto for three nights in April 1980 (documented here on two discs), they weren't too far removed from the best groups he had taken on the road with him in the past. Live tracks make up the bulk of Trouble No More. In addition to the Toronto performances, the set includes two discs cherry-picked from various 1979-81 shows and a 1981 concert from Earl's Court in London. (The Earl's Court show is the only time earlier songs from Dylan's career — like "Mr. Tambourine Man" and "Like a Rolling Stone" — appear in the box.) Scattered throughout are a handful of previously unreleased songs (the scorching and self-reflecting "Ain't Gonna Go to Hell for Anybody" is the best of them) that turned up in set lists night after night during this period. Even the two discs of rare and unreleased songs contain mostly live tracks, soundchecks or rehearsals, rather than studio outtakes (though there are 10 from the era included here). And it's easy to hear why so much of Trouble No More's focus is put on stage recordings: Dylan came to life there — something he rarely did in the studio during this time. Just compare the breathless version of "Precious Angel" from Toronto with the relatively staid take found on Slow Train Coming.
TOMMY EMMANUEL/DAVID GRISMAN, Pickin' (CD)
Esteemed guitarist TOMMY EMMANUEL joins forces with celebrated bluegrass mandolinist David Grisman for a new collaborative album entitled Pickin'.  This marks the first recorded collaboration between these two musical titans and arrives on Grisman's own Acoustic Disc record label. Known for his virtuosic fretwork, fiery fingerpicking, and airtight songcraft, Emmanuel continually shreds through boundaries with his acoustic guitar on these 12 new songs. Not only does Pickin' reflect his signature classical, Americana, folk, and roots stylings, but it also artfully merges jazz rhythms, jamming, and unpredictability in the mix. Among many standouts, his playing seamlessly entwines with Grisman's mandolin during the first single "Tipsy Gypsy" as nimble picking converges on hypnotic hummable melodies. Meanwhile, "Cinderella's Fella" swings from a brusque and galloping opening into a passionate and poignant pastiche of harmonious technicality.
VINCENT HERRING, Hard Times (CD)
There's no avoiding the hard times. Every human being that's walked this Earth has had his or her share of the blues, from the personal to the political, the local to the global. But with another ominous headline coming every day, with news alerts constantly erupting from our various devices, with social media facilitating vitriolic shouting matches between friends and strangers alike, it's not too much of a stretch to say that our present era offers more than its fair share of challenges and burdens. Vincent Herring doesn't have the answers to those issues any more than the rest of us. What he can offer is a tonic to help calm the turbulence of modern life, at least for an hour. With Hard Times, his third release for Smoke Sessions Records, the master saxophonist supplies the perfect musical response to our troubled existence–part escape, part defiance; part lament, part laughter. Over the course of these 11 songs, Herring and his stellar band both sing the blues and shake them off in ways both healing and infectious.
ROY ORBISON & THE LONDON PHILHARMONIC ORCHESTRA, A Love So Beautiful (CD/LP)
A Love So Beautiful: Roy Orbison & The Royal Philharmonic Orchestra features elegant and spirited arrangements of Roy's best original vocal performances with the emotion and world-class musicianship of London s most beloved orchestra, The Royal Philharmonic Orchestra. A Love So Beautiful includes the timeless Roy tracks "Oh, Pretty Woman", "You Got It", "Crying" and more while breathing new life into fan favorites such as "Drove All Night" and the title track "A Love So Beautiful". Additionally, the album will feature instrumental backing from "Roy's boys": his three sons Wesley, Roy Jr. and Alex; plus Roy's grandson Roy Orbison III.