If you can judge a person by the company they keep, then the late, legendary bluesman Blind Willie Johnson must have been quite a guy. At least, that's what Alligator Records' new tribute album, "God Don't Never Change: The Songs Of Blind Willie Johnson" tells us.
After all, how many other musicians could bring TOM WAITS, LUCINDA WILLIAMS, DEREK TRUCKS, SUSAN TEDESCHI, COWBOY JUNKIES, BLIND BOYS OF ALABAMA, SINEAD O'CONNOR, LUTHER DICKINSON, MARIA MCKEE and RICKIE LEE JONES together to pay homage?  That's the roster of this stellar collection, dedicated to the rough-voiced shouter who combined the sheer transcendence of gospel with the rough-hewn heartbreak of the blues.
Produced by Jeffrey Gaskill, who helmed 2003's Gotta Serve Somebody: The Gospel Songs Of Bob Dylan, God Don't Never Change is brimming with outstanding performances. The artists are well-chosen and totally committed, and the new versions capture the raw beauty of the original recordings. There's not a false note in the batch and moments of revelation are everywhere. From Sinead O'Connor's righteous cries on "Trouble Will Soon Be Over" to Derek Trucks' and Susan Tedeschi's reverent reading of "Keep Your Lamp Trimmed And Burning," to Lucinda Williams' slide guitar-fueled lament in "Nobody's Fault But Mine" and Tom Waits' virtual embodiment of Johnson himself on "John The Revelator," this record is packed with truly remarkable recordings that speak as much to the greatness of the performers as they do the enduring legacy of Blind Willie Johnson.
God Don't Never Change: The Songs Of Blind Willie Johnson
1) Soul Of A Man (Tom Waits)
2) It's Nobody's Fault But Mine (Lucinda Williams)
3) Keep Your Lamp Trimmed And Burning (Derek Trucks and Susan Tedeschi)
4) Jesus Is Coming Soon (Cowboy Junkies)
5) Mother's Children Have A Hard Time (The Blind Boys of Alabama)
6) Trouble Will Soon Be Over (Sinéad O'Connor)
7) Bye And Bye I'm Going To See The King (Luther Dickinson featuring The Rising Star Fife & Drum Band)
8) God Don't Never Change (Lucinda Williams)
9) John The Revelator (Tom Waits)
10) Let Your Light Shine On Me (Maria McKee)
11) Dark Was The Night, Cold Was The Ground (Rickie Lee Jones)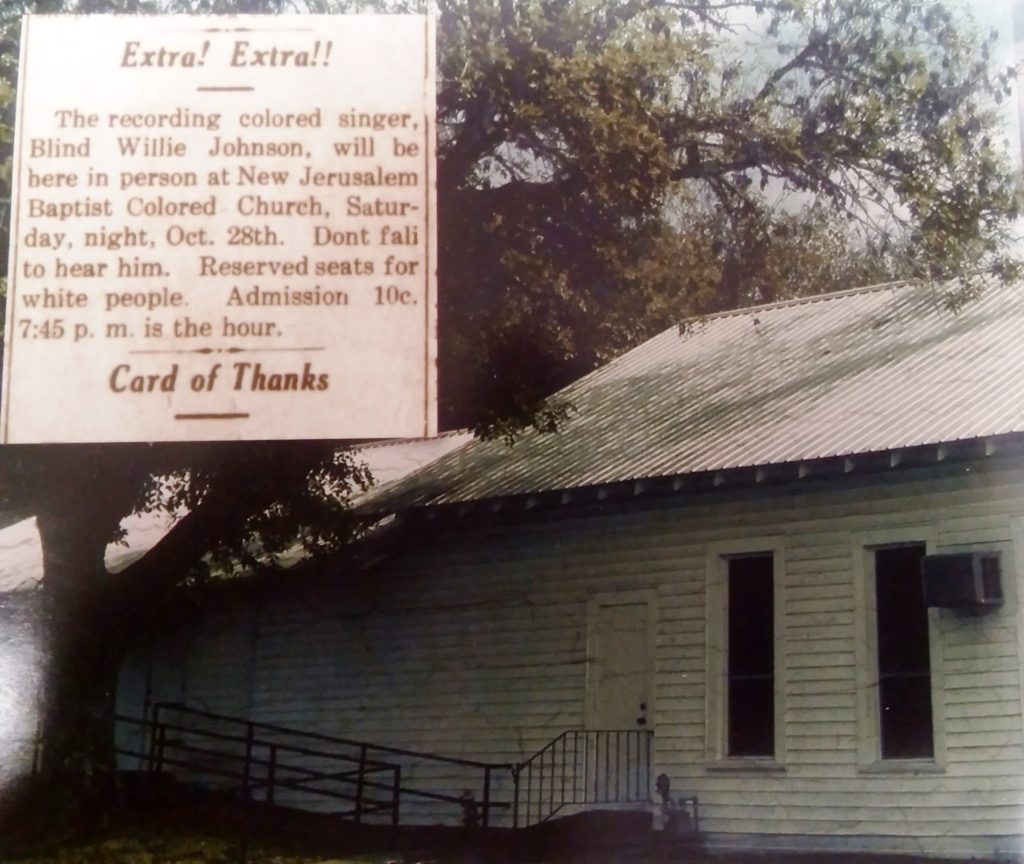 It is of course the job of the producer to get the right people for such an undertaking, and this project is no exception. Tom Waits opens with "The Soul of a Man," a raucous holy roller that brings to mind the fire and brimstone preachers who know how to shake up the congregation. "Nobody's Fault But Mine," possibly Johnson's best known and most covered song is given the royal treatment by Lucinda Williams, who possesses one of the most distinctive voices in music. Derek Trucks is widely recognized as a brilliant slide player, and he is joined by his wife Susan Tedeschi handling the vocals on "Keep Your Lamp Trimmed And Burning," which eases into "Jesus Is Coming Soon," by the Cowboy Junkies. The Blind Boys of Alabama, were the obvious choice for "Motherless Children Have A Hard Time," and they deliver a soul shaking rendition. – James Nadal, allaboutjazz.com