BLACK FRIDAY is here, and HORIZON RECORDS is rarin' to go from 8am-8pm with a truckload of limited-edition RSD releases.
We've got two registers hummin', and we're gonna keep the party rolling all weekend.
And don't panic, we've still got plenty of unbelievable titles in-stock, both RSD-related and otherwise, for your browsing and shopping pleasure. Here's just a few of the titles we've got in the house right now!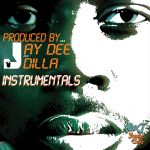 J DILLA, Yancey Boys Instrumentals (2xLP colored vinyl)
Shortly after Jay Dee's younger brother Illa J's solo debut, Yancey Boys, was issued on Delicious Vinyl, the label and the artist knew the next step in honoring Jay Dee's legacy was to issue the complete instrumentals from Yancey Boys as a stand-alone release. This mother lode of (at the time) previously untouched beats dates as far back as Jay Dee's time working on the Pharcyde's sophomore album "Labcabincalifornia" (1995). As Delicious Vinyl owner Michael Ross explains, "From '95 through '98 Jay Dee was my go-to guy for hot beats and remixes. He was always making beats, always. So there was a select amount of tracks that he composed for me during that time, tracks as good as anything he'd done, only they never got used." Once these beats were used for Illa J's Yancey Boys they were presented to the public on Yancey Boys Instrumentals. For RSD Black Friday Delicious Vinyl presents this key material from Jay Dee's output in a never-before-issued and not-to-be-repeated colored vinyl pressing.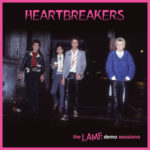 THE HEARTBREAKERS, The L.A.M.F. Sessions (LP)
This RSD Black Friday release brings together four studio demo sessions from The Heartbreakers (Johnny Thunders, Walter Lure, Billy Rath & Jerry Nolan) from 1976 and 1977, compiled onto one album for the first time. Two sessions were recorded in 1976 in New York, including four tracks in their early incarnation with Richard Hell, and later six tracks after Billy Rath had joined on bass. In London in 1977, they recorded one session just prior to signing with Track Records, and another after L.A.M.F. had been released, with The Clash's Terry Chimes on drums replacing the newly departed Jerry Nolan. Pressed on transparent magenta vinyl, this release comes with a 12" poster of the Roberta Bayley cover photo, an outtake from the L.A.M.F. cover session, and an inner bag with Walter Lure interviewed by Johnny Thunders' biographer Nina Antonia in 2005. The album shows the development of the band building towards their classic 1977 'L.A.M.F.' album (recently reissued with a newly found original master), and further points to the direction they would have gone had they not split up.

MOSE ALLISON, Live 1978 (LP)
Jazz and blues pianist/vocalist/composer Mose Allison has been described as "one of the finest songwriters of 20th century blues." This 1978 live recording features Allison playing his usual repertoire, in a trio with bassist Tom Rutley (bass) and drummer Jerry Granelli (drums). Since Allison only recorded one album during the years 1973 to 1981, this well-recorded live set is quite valuable. Most of the material is fairly familiar, but the singer's spirited delivery and interplay with the audience make this recording rare. It ain't about technology, it's about these transcendent versions of Allison classics performed with sidemen who get it, for people who dig it — the real deal. Highlights include "Wildman on the Loose," "Swinging Machine," "I Live the Life I Love," "I Ain't Got Nothin' But the Blues" and "Your Mind Is on Vacation." Recorded Live March 26, 1978 at the Showboat Lounge, Silver Springs, MD.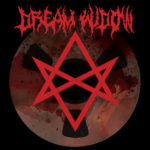 DREAM WIDOW, Dream Widow (LP)
Thanks to Foo Fighter Dave Grohl and friends, DREAM WIDOW lives. DREAM WIDOW is the malevolent creation of Dave Grohl (handling vocals, guitar, bass and drums) and lead guitarist Jim Rota of Fireball Ministry renown. Assisted on a few tracks by keyboardists Rami Jaffee and Oliver Roman, Grohl and Rota make good on the sinister promise to blur the lines between reality and darkest fantasy. The name and mythos of DREAM WIDOW will be familiar to those who've laughed and screamed watching Foo Fighters' horror-comedy feature film, STUDIO 666. In the film, Foo Fighters attempt to record their newest album in the same house where the legendary — and fictional — DREAM WIDOW met its tragic and untimely end — with hilariously horrifying consequences. The vinyl version of this eight-song collection is a limited pressing exclusive to independent record stores for RSD Black Friday.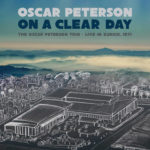 THE OSCAR PETERSON TRIO, On A Clear Day – Live in Zurich, 1971 (2xLP)
Legendary pianist and composer Oscar Peterson led a storied career, spanning over half a century with new creative heights at every turn. 1971 saw Peterson touring the world once again, joined by bassist Niels-Henning Ørsted Pedersen and drummer Louis Hayes. As heard in this never-before-released live recording from Zurich, Switzerland, the collaboration and artistry between these musicians.

GARY SARACHO, En Medio (180g LP)
This rare and underappreciated 1973 Impulse! title features a host of influential L.A. musicians and was an important element in the label's 'West Coast contingent' of the early 1970s. The album's distinct L.A. sound and energy continue to resonate in modern music circles, from the West Coast Get Down to Carlos Gabriel Niño to Mark de Clive-Lowe. Saracho became disillusioned and left the music business not long after this album was released. Now, his remarkable story and music are re-emerging, ripe for re-evaluation, with this 180g reissue.

VARIOUS ARTISTS, Jazz Dispensary: Haunted High (pink splatter vinyl LP)
Everyone's favorite Record Store Day tradition, Jazz Dispensary, is back with a surreal compilation exploring the furthest depths of outer space and one's mind. Buckle up and lean back, the weather is about to get groovy. Featuring moon shots by Flora Purim, Mongo Santamaría, Barbara Lewis and more. Pressed on pink splatter vinyl.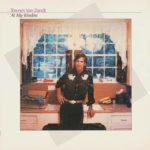 TOWNES VAN ZANDT, At My Window (sky blue vinyl 35th Anniversary Edition LP)
35th Anniversary Edition of the only Townes Van Zandt's studio album recorded in the '80s, his first for Sugar Hill Records. Featuring a collection of melancholy songs about love and heartbreak, At My Window finds Van Zandt at the height of his songwriting powers, where no sense of intimacy is lost in the grand landscapes he depicts. Pressed on sky blue vinyl for RSD Black Friday.

GRATEFUL DEAD, Wembley Empire Pool, London, England 4/7/1972 (Live) (5xLP)
Available for the first time on vinyl, the Grateful Dead opened their fames Europe '72 tour at the sold-out, cavernous Wembley Empire Pool in London. Including performances of their best-known songs, a healthy dose of music from the Skull & Roses album, and more than a half dozen songs from Jerry Garcia and Bob Weir's respective 1972 solo albums.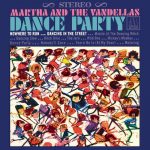 MARTHA & THE VANDELLAS, Dance Party (LP)
Dance Party, one of the finest albums to come out of the "girl group" heyday of the '60s, features Martha Reeves, one of the most underrated soul singers ever. It includes "Dancing in the Street," an all-time classic of the era and one of Motown's signature songs, reaching #2 on the Billboard Hot 100 in 1964. The song was covered by many artists including The Mamas & The Papas, Van Halen, The Kinks, Grateful Dead, Little Richard, and the duet by David Bowie & Mick Jagger. This RSD Black Friday release is the first official US vinyl reissue.