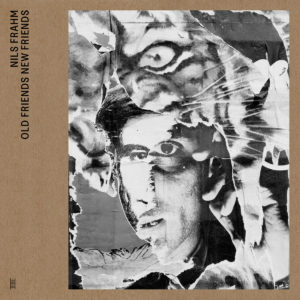 Berlin pianist and composer NILS FRAHM has been startlingly prolific over the past few years. Since January of 2019, he's released seven albums, and now he has taken a deep dive into his archive of mostly unreleased compositions with OLD FRIENDS, NEW FRIENDS.
The double-album, in-stock now at Horizon Records on vinyl LP and CD, gathers together 23 solo piano tracks recorded between 2009 and 2021, almost all hitherto unreleased but, for one reason or another, omitted from previous projects. The album offers "an anatomy of all my ways of thinking musically and playing," Frahm says, adding with a smile, "Maybe I could say it's an album I worked on for twelve years, and finally I have enough material?"
Buy it HERE.
Old Friends, New Friends was pieced together during the pandemic as Frahm used the time to arrange his archives, conscious of the sheer number of recordings he'd accumulated. Having selected his favorites, he realized how, when he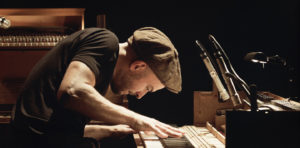 listened to them together, they offered "a different spectrum of freedom for me. I forgot that some tracks are ten years old, some two, and they're all played on different pianos. Instead I remembered how, as a fan, I love albums like this. With a lot of my records there's a point where you feel, 'This is the centerpiece,' but here I wasn't really worrying about that. It still feels like my universe, though, and I'm proud that all these things which I never found a way to unite before now work together. It's like I tossed flowers indiscriminately into a vase and then realized it looked exactly right."
One can only guess how difficult it may initially have been to narrow down candidates for public consumption from the wealth of choices, because even selecting highlights from Old Friends New Friends is a challenge. Nonetheless, among its almost 80 minutes of music are the fluid 'Rain Take', in which his instrument's glistening ripples are married with the distant sound of a deluge outside; 'Wedding Walzer', a Satie-esque piece so intimate Frahm's pedal-work threatens to overshadow its delicate melody; the unexpectedly touching 'Then Patterns', the exquisitely graceful 'Acting', and the redemptive, radiant 'The Chords Broken Down'. Clearly, these are much more than outtakes, something Frahm has no trouble explaining. "Often tracks that don't make it onto an album are the ones with the most boldness and bravery."
Frahm has other reasons to release this record, too, among them a craving to protect his legacy in an era where 'bonus material' is in constant demand. "The nature of the mind – and a hard drive – is that you forget a lot of stuff," he says, "and I hate the idea that somebody might browse through my things trying to find something I'd forgotten. I'll probably burn everything before I go, but these are pieces I wanted to put out. So this is an original 'Nils Frahm', so to speak, not somebody curating a leftover meal."
Furthermore, Frahm felt an urge to clean the slate before making his next move. His debut, Streichelfisch, was released 16 years ago, and not only has his solo output since then been prolific but he's also engaged in large amounts of collaborative work with friends like Ólafur Arnalds, Peter Broderick, F.S. Blumm, Library Tapes and Anne Müller. "My intuition," he says, "is that it's easier for me to start over if the body of work from the last ten years or so is organized enough that I never need worry about it again. It's time to forget about the past, but in order to never think about it again I have to address it first."
Whether or not it's prudent to add to the significant amount of music he's released in recent years, Frahm's unconcerned. "History tells us people sometimes pick up on records years later and still like them, so hopefully my music isn't bound to any specific date. If people hear this for the first time in, say, 20 years, they won't worry about when it came out, or whether something else also came out the same year. And anyway: who knows? Maybe at some point down the line I won't release any albums for five years!"
As for how he feels letting the music loose into the world, Frahm simply chuckles. "It's like if your kids finally move out when they're 23, and you realize, 'Shit, this could have happened years ago!'"
Old Friends, New Friends is in-stock now and in our webstore, along with a plethora of other Nils Frahm releases!