For Poor David's Almanack, Rawlings leaves the Dave Rawlings Machine moniker behind and serves up a wry mixture of acoustic and electric music rich in ageless American vernacular. The album of ten new songs was captured by studio wizards Ken Scott (Beatles, David Bowie) and Matt Andrews on analog tape during a week of sessions at legendary Woodland Sound Studios in Nashville, Tennessee. Rawlings and longtime compatriot Gillian Welch joined together with Willie Watson, Paul Kowert, Brittany Haas, Ketch Secor, and Taylor and Griffin Goldsmith of Dawes to produce an album for all seasons.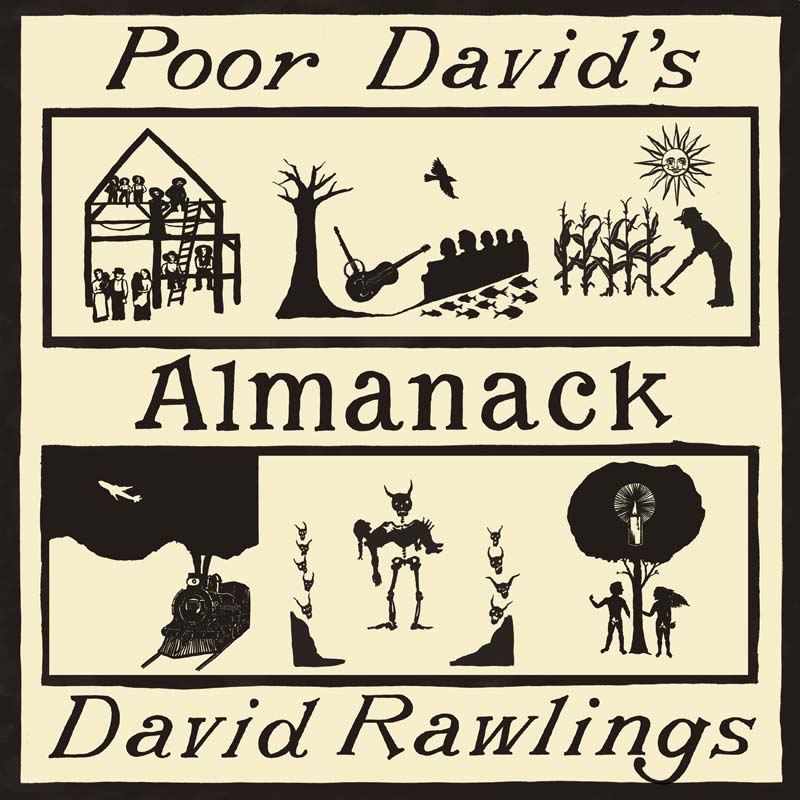 "Fans of Gillian and Dave look forward to the times when during a performance, Dave's imagination seems to catch fire as he drives his ancient Epiphone Olympic into uncharted territory. For guitar fans, there's nothing better than hearing Dave at that moment of discovery when he finds the notes he's been searching for and dramatically reels them in–phrase by phrase–until they are caught, fried, and served,"  – Marissa Ross, Rolling Stone.
"Both of his previous, excellent efforts – A Friend of a Friend (2009) and Nashville Obsolete (2015) – were, at heart, singer-songwriter records, redolent of Neil Young and Bob Dylan. Almanack skews hard towards the gothic folk and reworked traditionals of Welch's output, from the woodcut cover art (by Welch) to the presence of Brittany Haas's fiddle and jaunty bagatelles like Money Is the Meat in the Coconut. Here Welch is, singing harmony on the third line of the first song, Midnight Train. The song's antecedent is an African American roots version – wet with tears but ending on a high note." – Kitty Empire, The Guardian

"What's so profoundly American about these songs are the way they often deploy humorous metaphor and simple, child-like storytelling devices to convey deeper, darker truths. Other times, the songs are simply funny stories without a larger lesson. In this way, Dave Rawlings records exist as an important counterweight to the inherent gravitas and high stakes seriousness in Gillian Welch albums." – Jonathan Bernstein, American Songwriter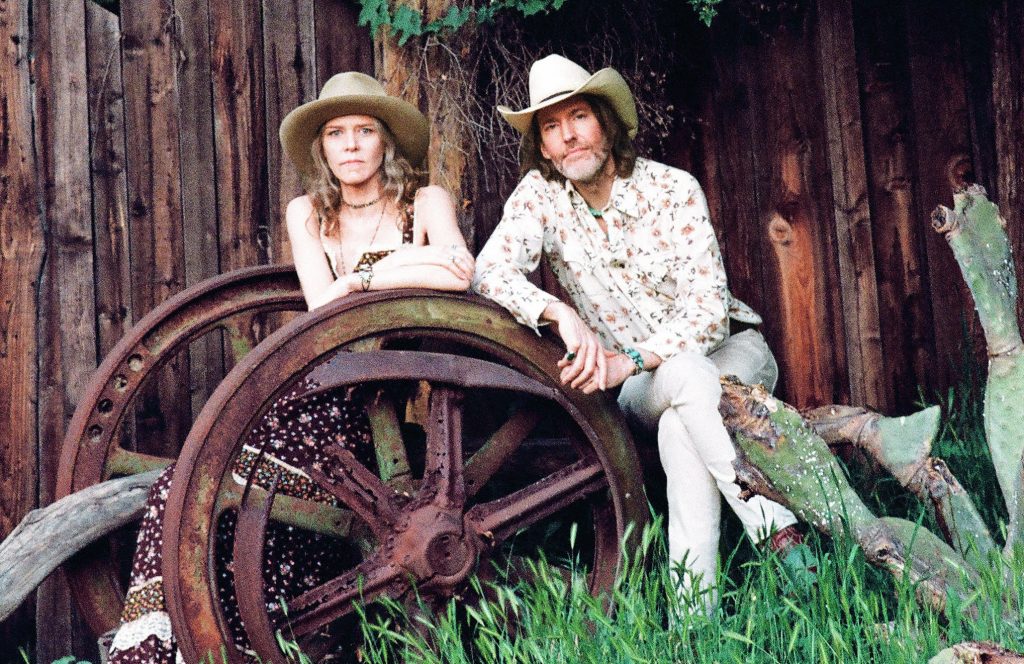 This release marks the 8th studio collaboration between Gillian Welch and David Rawlings. Their creative partnership spans over two decades and includes the GRAMMY-nominated The Harrow and the Harvest (2011), the much lauded and latest Rawlings release, Nashville Obsolete, which landed on numerous 2015 year-end best‐of lists, and the 2001 GRAMMY-nominated masterpiece Time (The Revelator). All releases are available on Acony Records, the independent label they founded in 2001. In recognition of their remarkable career, Welch and Rawlings were honored with the Americana Lifetime Achievement Award for Songwriting in 2015 and the Berklee American Masters Award in 2016.

Horizon Records will have Poor David's Almanack in-stock on CD this Friday, and the vinyl LP will be out 8/25! Come by and pick up a copy, along with these Dave n' Gillian faves: