FLYING LOTUS is now effectively his own genre. Since his debut full-length, 2006's 1983, the artist, born Steve Ellison, has mined the middle ground between cosmic African-American music and the technical trickery of Warp forebears like Squarepusher, tipping his hat to video games and anime along the way.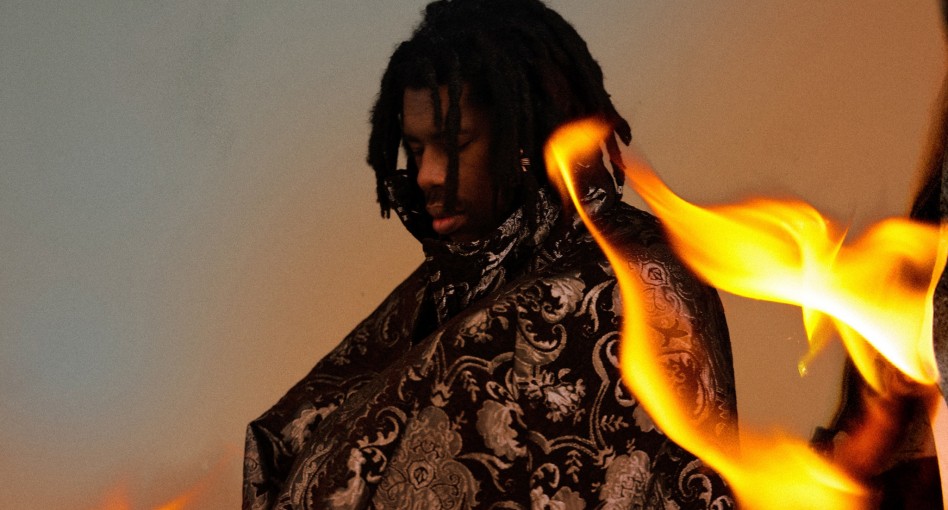 As well as being critical catnip, Ellison's music is surprisingly palatable to mainstream audiences. On a typical tour date, he's hauled his synapse-frying AV show into theaters rather than clubs. In his hometown of Los Angeles, Ellison has played with friends and heroes to packed crowds in the 17,000-capacity Hollywood Bowl. The albums he's made in the last decade—Cosmogramma, Until The Quiet Comes and You're Dead!—opened up listeners to parallel worlds filled with astral travelling, DMT dreaming and purgatorial tours. His latest LP, FLAMAGRA, integrates everything in his oeuvre to date, showing how Ellison can swerve between lanes while still remaining in a vehicle easily identifiable as his.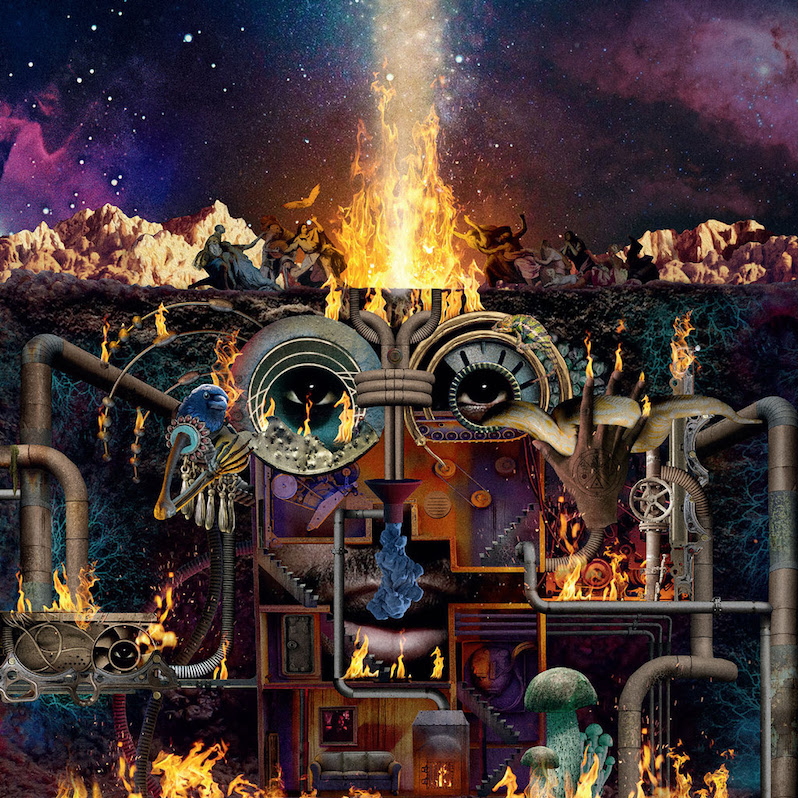 But the first thing that hits is the funk. Ellison's more upbeat productions have always had a squelchy, roly-poly quality, but thick wah-wahs and clavinet gives the beginning of Flamagra the feel of mid-'70s Stevie Wonder. Boisterous jams with Anderson .Paak ("More") and George Clinton ("Burning Down The House") come off like Ellison strutting out of Low End Theory and into a backyard BBQ. He nails it best on "Takashi," which steps out with the pep of a City Pop hit—it's no surprise to see the Japanese disco revivalist Syunsuke Ono credited––before switching up into fuzzy fusion with the urgency and near chaos of a runaway mine cart. If you had five minutes to cut to the heart of Flying Lotus for a newcomer's benefit, "Takashi" would do the trick.

Flamagra's narrative arc suggests a long bender. After an addled romp through the first third, in which Ellison gets into romantic entanglements with characters played by Little Dragon's Yumiki Nagano and rap's new Missy Elliott-in-waiting, Tierra Whack, paranoia sets in. Denzel Curry, David Lynch and Shabazz Palaces' Ishmael Butler dial up the darkness by invoking caskets closing, "dapper marksmen" and the sky ablaze. On the cusp of a bad trip, Ellison retreats—the LP's third act brings to mind embers in a fireplace rather than a raging pyre. The album then beds down into a nest of modal jazz noodling, contemplative soul and filigree easy listening, the kind you might find in records by musicians like Barre Phillips or Bill Evans.
That Flamagra's bundle of ruminations and influences can mesh without being exhausting is a testament to Ellison's chops. It's heartening to see that as Flying Lotus becomes an ever more celebrated project, Ellison remains keen on confronting and articulating his inner quarrels in the name of taking weirdness to the masses, and in doing so writing a new chapter in the pantheon of great Afrofuturist music. On "Actually Virtual," Butler does a solid job of explaining why this pays off so handsomely: "Black limits transcended / Broke minds mended / It's the genesis."
FLAMAGRA is in-stock NOW at Horizon Records on CD, 2xLP, and 2xLP limited-edition pop-up gatefold versions!