JOHN COWAN, one of the great vocalists of the Newgrass era, will play at the Altamont Theatre in Asheville on Sunday, Dec. 10th, with Darin & Brooke Aldridge. Get ticket info HERE. 
John Cowan, also known as the Voice of Newgrass, has been singing his heart out for thirty-seven years now, and his soaring vocals have only improved with time. A true innovator, John applies his powerful pipes to genres from country, bluegrass, and gospel to soul, jazz, and rock-and-roll – often within the space of a single concert. His ability to move fluidly through multiple styles, and carry mesmerized audiences on the journey with him, has set him apart as one of the most loved and admired vocal artists of his generation, not just by fans and critics but among fellow musicians as well.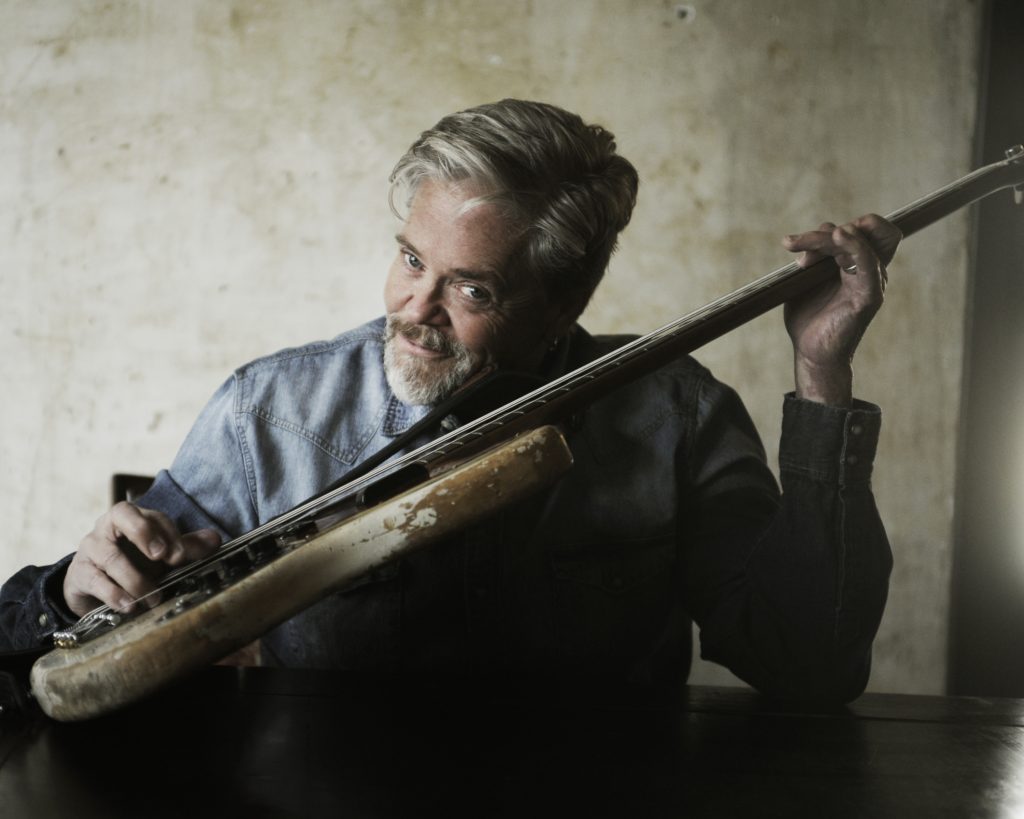 John Cowan was born on August 24, 1953, in Minerva, Ohio, and got his musical start in Louisville, Kentucky, where he played in various rock outfits like Everyday People and Louisville Sound Department in the early 1970s. But his rise to fame began in earnest in 1974 when he auditioned to play bass for the then up-and-coming New Grass Revival. The audition went well, and John was offered the gig. It wasn't until he'd accepted the job that the shy 22-year-old casually mentioned, "By the way, I can sing too."
With his distinctive, rock-tinged tenor vocal and heart-thumping electric bass, John, along with fellow New Grass Revival band mates Sam Bush, Courtney Johnson, and Curtis Burch, and later Bela Fleck and Pat Flynn, introduced a new generation of music fans to an explosive, experimental and ultimately, eponymous brand of bluegrass. The "newgrass" sound spawned popular jam bands such as Leftover Salmon and Yonder Mountain String Band in addition to shaping the sensibilities of country megastars Garth Brooks, the Dixie Chicks, the Zac Brown Band, and Darius Rucker.
After New Grass Revival disbanded in 1990, John went on to record a series of critically acclaimed solo albums including Soul'd Out (1986), the self-titled John Cowan (2000), Always Take Me Back (2002), New Tattoo (2006), 8,745 Feet, Live at Telluride (2005), Comfort & Joy (2009), The Massenburg Sessions (2010) and Sixty (2014).
Over the years, he also has been in high demand as a session musician and boasts vocal and/or bass credits on some 140 recordings, including albums by Garth Brooks, Glen Campbell, Rosanne Cash, Ashley Cleveland, Rodney Crowell, Steve Earle, Bela Fleck and the Flecktones, Hootie and the Blowfish, Janis Ian, Hal Ketchum, Alison Krauss, Delbert McClinton, Reba McEntire, Tim O'Brien, Mark O'Connor, Poco, John Prine, Kenny Rogers, Darius Rucker, Leon Russell, Darrell Scott, Ricky Skaggs, Travis Tritt, Hank Williams Jr., Jesse Winchester, Wynonna, Zac Brown, The Doobie Brothers and the Will the Circle Be Unbroken albums.
Not content to remain a sideman, however, John left the Doobie Brothers to follow his creative muse in pursuit of a solo career that, at the dawn of the 21st century, found him circling back to his acoustic "newgrass" roots.
"What we did back in the New Grass Revival days was unique," he says. "Our vision was to take acoustic music somewhere new. What I've done with the John Cowan Band is try to recapture the magic of that ground-breaking experimentation and take it to the next level."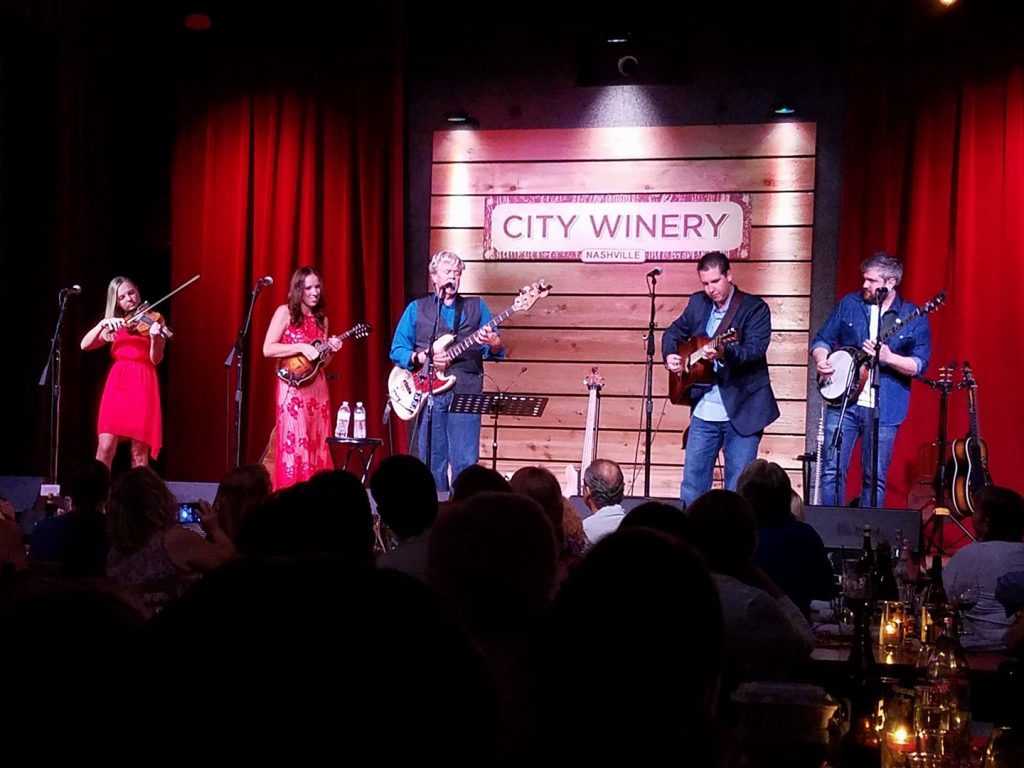 The John Cowan Band, in various incarnations that inevitably feature some of acoustic music's finest players, has been a force to be reckoned with these seventeen years – and counting. John is a fixture and a favorite at major festivals like the Telluride Bluegrass Festival in Colorado and Wilkesboro, North Carolina's "traditional-plus" MerleFest, and he routinely sells out performing arts theaters and distinguished music clubs and listening rooms around the country. Stints in his band have helped launch the careers of Noam Pikelny (Punch Brothers), Luke Bulla (Lyle Lovett), and Scott Vestal, among others. The band's current lineup most often features long-time collaborator and outstanding flatpick guitarist Jeff Autry, renowned and in-demand fiddler Shad Cobb, and mandolinist extraordinaire John Frazier.
"I love my 'job'," Cowan says. "I love these guys. I love being in a band – a great band – and I love playing music for people every night. I'm also very grateful for every opportunity I have to play my music with my own band for the fans that have been so loyal to me over the years. I don't ever want to stop sharing my music with them."
Stock up on these great John Cowan/Darin & Brooke Aldridge titles at Horizon Records before the show!