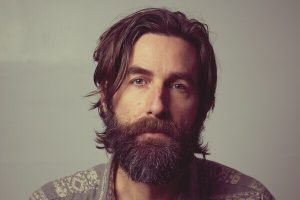 First things first: You don't want to miss TYLER RAMSEY at the RADIO ROOM on WEDNESDAY, DECEMBER 14th.
Get your tickets HERE.
Praised by NPR, Stereogum, WNYC, and the Huffington Post, TYLER RAMSEY, the former Band of Horses co-writer and guitarist, has distinguished himself as a gifted songwriter, a sublime vocalist, and an inventive, influential musician. While Ramsey's elegant writing and playing have been compared to Neil Young, Gram Parsons, Bon Iver, and Sufjan Stevens, his most recent releases — 2019's For The Morning, and the 2020 covers EP, Found A Picture Of You — smartly combine elements of multiple genres and take the listener on his own meditative, soulful, and rewarding journey. Tyler recently finished recording his next studio album with renowned producer Phil Ek, slated to be released early next year.