It's Snakes features the husband and wife team of Hope Nicholls and Aaron Pitkin from Fetchin Bones, Sugarsmack and Snagglepuss plus long time collaborators Darrin Gray (Snagglepuss) and Greg Walsh (Aqualads).
Fetchin Bones and the dynamic idiosyncratic married-couple power-team of vocalist Hope Nicholls and guitarist Aaron Pitkin should be on any list of great North Carolina music-makers. Nicholls, 56, and Pitkin, 55, haven't really stopped making music together since they met at Warren Wilson College, just outside of Asheville, in the fall of 1981. Fetchin Bones formed in 1983 and disbanded in early 1990, and the couple have been involved in a number of suitably freeform DIY and largely unclassifiable projects since then, with It's Snakes being the latest.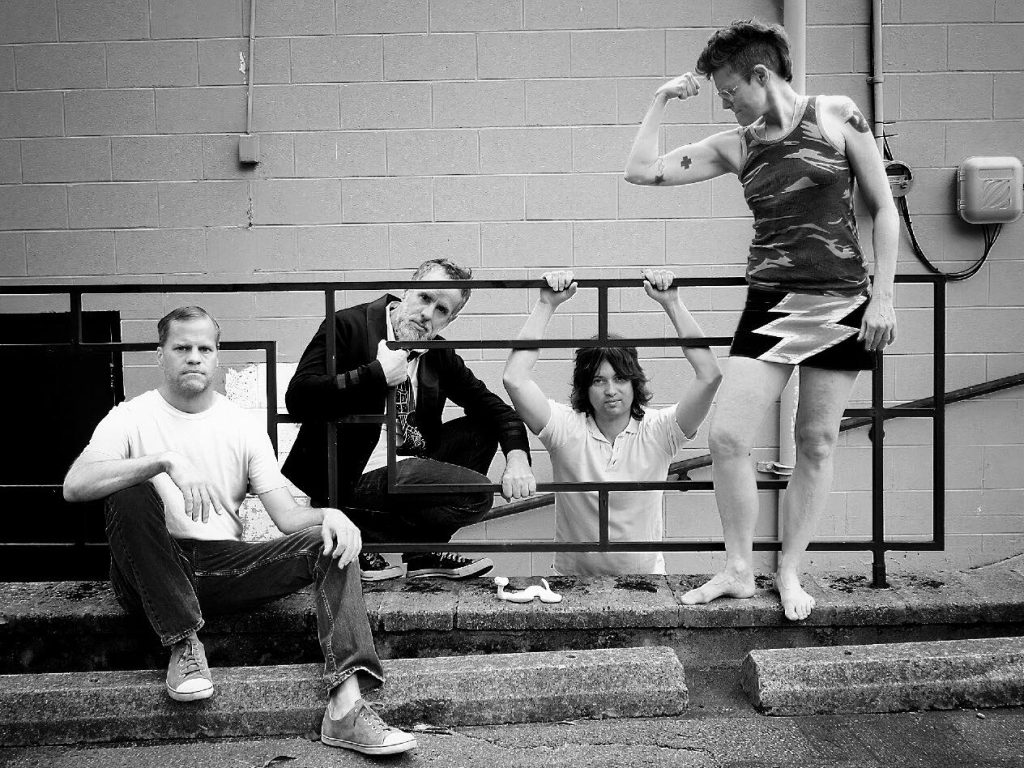 Nicholls is a wild and uniquely Southern thing — part Howard Finster, part Little Richard, part Rose Maddox and part Flannery O'Connor. You can hear strands of Cheap Trick, Can, Chic, the Cramps, Crazy Horse, Captain Beefheart, Exene Cervenka, and the Carter Family all braided together in the music Nicholls and Pitkin have made over the years. Nicholls has a crazed, theatrical wide-eyed howling delivery that could evoke Jerry Lee Lewis, or she could just as often shift into weird disco-era Mick Jagger faux-patois or a kind of vaudevillian sideshow belting. All over the place is always cool.
Hope does double duty in this group, handling lead vocals and drums. Aaron and Greg are on guitars while Darrin mans the bass and backing vocals. Fans of Fetchin Bones will like It's Snakes for the band's return to a more southern, alternative rock sound, complete with a strong dash of the funk for good measure. Produced by Chris Shinn, It's Snakes' eponymous debut was recorded in July 2016 at The Sound Emporium Studios in Nashville, Tennessee.
It's Snakes is southern, indie rock 'n' roll with a strong measure of the funk for the people to dance to.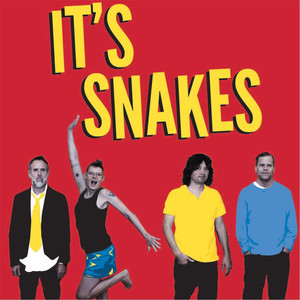 It's Snakes is available now on CD at Horizon Records!