It's hard to believe that finally, after over 40 years in the biz, after working with everyone from Paul Simon, James Taylor and Guy Clark to Elvis Costello, Derek Trucks and Dan Auerbach,  not to mention virtually everyone in bluegrass from JD Crowe to Alison Krauss, and after releasing a dazzling catalog of solo projects, Jerry Douglas has never released a studio album featuring his namesake band. Until now, that is, with What If.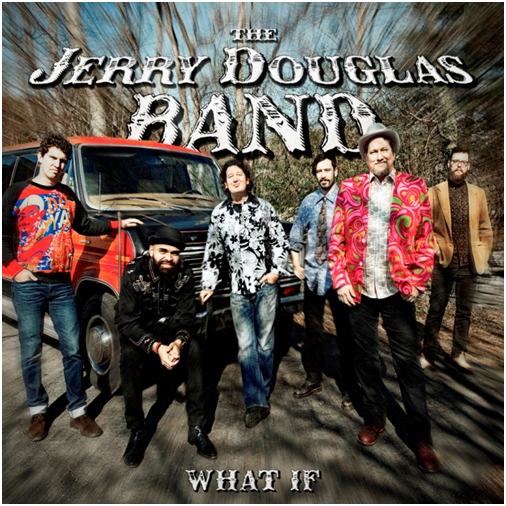 Throughout the album's 11-tracks, What If decisively mic-drops jazz inclinations with the bluegrass, country, blues, swing, rock, and soul that Douglas spent his life absorbing and performing, forging a sound that flies beyond the boundaries of anything he–or anyone else–has done before.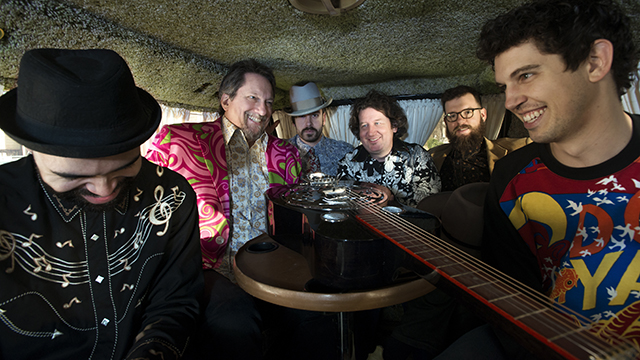 The boys in the band for this  magnificent genre-hopper of an album are: Jerry Douglas on dobro (natch), Daniel Kimbro on bass, Mike Seal (shred veteran from the first edition of The Jeff Sipe Trio) on guitar, Vance Thompson on trumpet and James Mitchell on saxophone.
Jerry and the band will play The Orange Peel in Asheville on Friday, Oct. 13th. Get ticket info HERE!
What If marks the recorded debut of The Jerry Douglas Band; though Douglas has recorded several of these songs previously; he turns them inside out here in bold new arrangements filled with unexpected elements. For example, in 1992 he covered "Hey Joe," the Billy Roberts folk tune that became one of Jimi Hendrix's most beloved blues-rockers, as an uptempo bluegrass song. Here, it's recontextualized again with drums and fiddle–and horns instead of mandolin. Speaking of changing the feel, Douglas' rendering of Tom Waits' "2:19" is a funky revelation, dripping with soul–and vocals that sound like they're rolling from the lips of a grizzled Beale Street bluesman killing it at 3 a.m., not a three-time Country Music Association Musician of the Year. He also radically reconfigures the album opener "Cavebop," originally recorded in 2002. This time, it contains the horns he always wanted it to have. "The first time I recorded it, we just played it as fast as we possibly could," says Douglas. "This time, we made it a bit more sophisticated, with more of an arrangement. A lot of times, when you record songs, you don't really know 'em yet. I got another shot at this one."
As soon as he graduated from high school, Douglas headed to Washington, D.C., to join Charlie Waller, Ricky Skaggs, and Doyle Lawson in the Country Gentlemen. He's since performed in so many incarnations; at one point, he counted membership in eight bands–simultaneously. His recent history includes his band the Earls of Leicester–his version of the Flatt and Scruggs band–with Shawn Camp, Charlie Cushman, Jeff White, Johnny Warren, and Barry Bales; their self-titled 2014 debut earned Douglas his 14th Grammy. He'd already picked up eight with Alison Krauss & Union Station, with whom he's closing out his second decade, and shared the Album of the Year win for O Brother, Where Art Thou?, the film soundtrack that helped replant traditional roots music in the modern American psyche.
Horizon Records will have What If in-stock on Friday on CD & vinyl LP, plus some other great releases from Jerry Douglas' excellent back catalog.