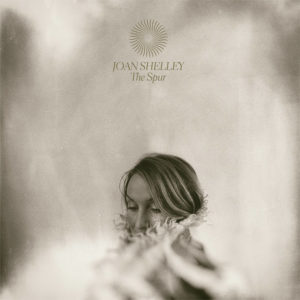 We're always thrilled when JOAN SHELLEY releases something new, especially in collaboration with her partner NATHAN SALSBURG. Her new album, THE SPUR, is out NOW.
Get it HERE.
Read the New York Times' splendid article about Joan HERE.
Shelley recorded the album about a year ago, when she was seven months pregnant with her first child. James Elkington produced the album, and it features appearances from Bill Callahan, Meg Baird, British novelist Max Porter, and Shelley's husband Nathan Salsburg. "The Spur is the result of a period of opposite extremes: of intellectual hyper-connection and physical isolation," Shelley said in a statement. "This album will forever be fused with the memory of our marriage, the birth of our child, and the intense joy despite the darkness."
2019's Like the River Loves the Sea was a pivotal release for Joan Shelley. Recorded in Reykjavik, adeptly produced by Elkington, and benefiting from the violin and cello contributions of Icelandic sisters Þórdís Gerður Jónsdóttir and Sigrún Kristbjörg Jónsdóttir, the album forged a traditionally grounded yet avant-garde leaning, minimalistic yet meticulously crafted, and austere yet seductive sound. On The Spur, Shelley draws from the tones of Like the River while also referencing the looser and more rootsy sounds of Shelley's earlier work.
On "Forever Blues," Shelley asks, "Am I losing you?", expressing the uncertainty that can often arise in a relationship. Her voice is unsurprisingly yet thrillingly crystalline, her melody supple and free-flowing. Instrumentation, as with Like the River, is understated but well-arranged, including a twangy guitar and rustic cello. "Home" potently conjures, as T.S. Eliot would say, a mix of "memory and desire," Shelley immersed in nostalgia but aware that "home" is a more elusive concept for an adult than it is for a child.
Shelley and guest-baritone Bill Callahan combine their voices on "Amberlit Morning," which features some of Shelley's denser imagery ("When having's done, death hands it to the quickening stalk / the verdant shoot, the outgrown shoe"). With "Like the Thunder," Shelley mines her folk origins while forging a subtly prophetic tone, marrying the pastoral and portentous. Complemented by a spry drum part, backup voices, and strings, Shelley is amply accompanied, though her lead vocal never loses center stage.
If Shelley looks anxiously toward the future on "Like the Thunder," "When the Light Is Dying" finds her in a reflective space and concerned with themes of loss and letting go: "I'm seeing ghosts … I sing along / when all my favorite stories are proving false." Lia Kohl's staccato cello adds urgency to the piece.
On "Why Not Live Here," the singer requests that a nomadic friend cease wandering for a spell, even if it's certain that they'll leave at some point ("You can move / but why not live here a while?"). "Bolt," on the other hand, addresses the need to adapt and reevaluate: "End of summer, sap settling into the roots again / to redesign, realign."
On closer "Completely," Shelley's voice lags slightly behind the beat, giving the tune a languorous feel. "Just admit that you're lonely / and just hold on to me," she insists, bolstered by Nick Macri's slinky bass and Sean Johnson's brushy drum part. As "Completely" shows Shelley melancholic yet optimistic, stirred yet equanimous, so The Spur in its entirety brims with engaging paradoxes. To cite Laurie Anderson's Buddhist teacher, Yongey Mingyur Rinpoche, Shelley has cultivated an ability to be both engaged and observational (to "feel sad without being sad"). She's like a Zen poet with a diamond voice.
The Spur is in-stock now at Horizon on LP & CD, along with these other fantastic Joan Shelley releases!