ANGEL OLSEN, All Mirrors (crystal clear vinyl LP/CD)
Orchestras are indie rock's new Marshall stacks. That's fitting on a lot of levels — as a satisfying class-action appropriation of elitist cultural tropes, as a deconstruction of those same tropes, and as an elevation of collectivism over American myths of individualism and exceptionalism that've lately been twisted into such ugly shapes. Also: done right, orchestrations just sound dope. There's plenty of 'em done right on Angel Olsen's latest, All Mirrors, her best record yet in an excellent ouevre, giving her goth-folk drama queen tendencies room to roam far and wide. Those who know Olsen from the stripped-down intimacy of Burn Your Fire For No Witness may be startled by the near-Björkian-grandeur on display here — although her 2016 My Woman clearly showed an artist whose trajectory had yet to be fully measured. Here, songs alternate vast orchestral landscapes with similarly-cinematic band tracks, Olsen's distressed alto moving from shivering whisper to piercing wail and back again. The songs are all navigations and negotiations of love, self-interrogations included, and nothing's simple or clear cut. "Too Easy" is a lover's rapture rendered suspect by its title, the sound partway between Stereolab and Beach House. "Lark" builds like a roller-coaster lurching up an ascent, suggesting a betrayal and a relationship in full-blown crisis mode, with a finale that may be the most cathartic minute of music you hear this year. At one point, Olsen repeats the phrase "dream on," more threat than Steve Tyler pep talk;then the string section dive-bombs into mass glissandos as visceral as Skrillex bass-drops, while the singer goes full-ham — "You say you love every single part/ What about my dreams ?
/ What about the heart ?
/Trouble from the start" — and the last crescendo recedes with final notes rendered in electric guitar feedback that, in the wake of the orchestra maelstrom, sounds totally puny (a provocative metaphor itself). For the string arrangements — the sonic soul of All Mirrors — Olsen worked with both co-writer/bandmate Ben Babbitt and Jherek Bischoff, the multi-tasker who's collaborated with Amanda Palmer (notably on a tasty benefit set of Bowie covers), David Byrne (see Bischoff's Composed, issued on The National's Brassland label), Parenthetical Girls, and others. Some of the strings here conjure Nelson Riddle's swaddling arrangements for Sinatra and Linda Ronstadt, others shriek and swoop like George Crumb's Black Angels. The violins et al. on "What It Is" alternate dissonant blasts and violent sawing over a glam-rock strut, while on "New Love Cassette" they're majestic, set against the dusty R2D2 click of a drum track, a tension Olsen mirrors with a trembling, bird-like chorus set against menacing low-register verses. The strings beneath the gutting mea culpa of "Impasse" roil like vertigo, Olsen hollering "I'm just living in my head!" like it's both a defense and a confession. The record ends with the comparatively hushed spectacle of "Endgame," a fully-orchestrated epic in a Julie London '50s pop style, and "Chance," a one-woman girl-group plea enobled by miasmic wall of sound, Olsen's shivering voice asking her lover just to hold the space of the moment, future unwritten, as she rides off into the sunset. There's nothing here quite so immediately hooky as her 2016 Elvis-via-Patti Smith conjuring "Shut Up, Kiss Me." But Olsen's up to something different here, inviting a different sort of attention to fully absorb. It's worth the investment; the emotion's as visceral as it is complex, and it ranks among the best sounding records this year, deserving to be cranked on a good sound system — an album to spend time with, to fall into, to shut up and let yourself be kissed by.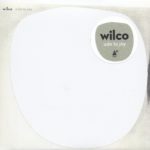 WILCO, Ode To Joy (LP/CD)
Wilco's 11th studio album, apparently, is Jeff Tweedy confronting rockism (the belief that rock is the natural state of music. In short: the celebration of all things guitary and "authentic" over music that is shiny and instant). "Rockism is not intellectually an honest place to be, so this is more just a personal observation of what I don't want to do," he has said. Hence the abrupt step change here: bright shiny synths replace guitars, three songs are written by Charli XCX, and the songs are structured around huge singalong choruses, with Tweedy's voice Auto-Tuned to within an inch of its life. Not really. Of course not. Because as Tweedy also said of rockism: "I'm afraid that we are not going to have any audience any more if we don't keep perpetuating this." So Ode to Joy will not scare away the existing fans: it's not an experimental album at all; in fact it's so stripped back it's sometimes arid, with acoustic guitar and a deadened, deliberately martial and plodding drum kit the dominant sounds (don't fret: there are some explosive Nels Cline guitar solos, too). Tweedy's crisis is expressed lyrically, rather than musically, though it's only the knowledge of his feelings that sends one looking for clues. "I never change / You never change / There's no decision / Sometimes I'm just a hole for you to get in," he sings on Bright Leaves. Is he singing about a lover, or about his fans? In One and a Half Stars, he complains: "I'm left with only my desire to change" and "I can't escape my domain."These are songs where the expressiveness of the lyrics and the baldness of the music – usually big, simple blocks, put together like Lego – work in tandem. The plainness of the instrumentation heightens the uncertainty and ambivalence in Tweedy's writing, in which he seems to be searching for reasons – to justify not just Wilco, but existence itself. "Are we all in love just because?" he wonders on Hold Me Anyway. "No!" he replies. "I think it's poetry and magic / Something too big to have a name." Maybe the next record will be the one with the Charli XCX songs. We'll see.

THE AVETT BROTHERS, Closer Than Together (LP/CD)
Never let it be said that the Avett Brothers aren't afraid to tangle with the mess of the modern world. Closer Than Together positively teems with the troubles of 2019, finding Seth and Scott Avett tackling the big issues: #MeToo, gun violence, political polarization, the existential question of what it means to be an American. Heady stuff, and the Avett Brothers treat it with po-faced sincerity, singing with plaintive earnestness and not above adding an overdubbed recitation to a sweetly breezy pop tune. While the band sometimes flirts with modern sounds — witness the overheated neo-new wave beats fueling "High Steppin'" — they usually default to lilting folk-rock that shows a considerable debt to Bob Dylan. Where Dylan chose to leave questions hanging in the air, though, the Avett Brothers situation and are eager to offer possible solutions.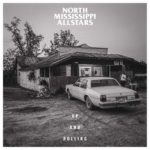 NORTH MISSISSIPPI ALLSTARS, Up and Rolling (LP/CD)
The North Mississippi Allstars' Up And Rolling is a decidedly tighter and more focused piece of work than their last two albums. World Boogie Is Coming and Prayer for Peace found siblings Luther and Cody Dickinson collaborating much more informally than not with a broad aggregation of musicians and singers and while the level of spontaneity remains high on this, their label debut for New West Records, the presence of a stable core lineup is as significant as the presence of Mavis Staples on "What You Gonna Do?."  In the enclosed booklet, Luther recounts the source of inspiration for this record, that is, photos of he and his brother along with like-minded Mississippi Hill Country folk, many of which adorn this mini-LP CD packaging. Taken just before the guitarist/vocalist/songwriter formed NMAS with his multi-instrumentalist brother roughly twenty years ago, it is hardly surprising that two tunes here speak directly to those past times, the titlesong and "Drunk Outdoors." And while both tracks are equally important in autobiographical terms, it's more significant the musicians take some time to stretch out on the former. That jam, however, isn't so extensive as the one on "Mean Old World." An inventive, earthy improvisation unfolds with increasingly greater intensity for six and half minutes, featuring Jason Isbell and Duane Betts on a T-Bone Walker/Little Walter tune culled from the outtakes of Derek and the Dominos' Layla and Other Assorted Love Songs (in that form an acoustic duet between Eric Clapton and Duane Allman). No doubt it might well have gone on much longer in the Zebra Ranch Studios where engineer Kevin Houston recorded the bulk of these sessions, but the studio expertise the Dickinson Brothers learned from their late father Jim (who worked with the disparate likes of the Rolling Stones and the Replacements) stands them in good stead  as they co-produce with sufficient restraint to preserve the flow of these twelve tracks. The abbreviated "Out on the Road," features long-time mentor R.L. Burnside (who also appears on "Take My Hand, Precious Lord"), while Roosevelt Collier contributes steel guitar to "Bump That Mother" and Rev. Charles Hodges further seasons the mix with his earthy Hammond B3 sounds on "What You Gonna Do?" and "Living Free."  Such varied displays of musicianship invariably serve the respective songs on which they appear, the three-to-four minutes renditions supplying further evidence of Luther and Cody's judicious, purposeful approach to a project in which the whole is much greater than the sum of its lively parts.  A mere thirty-eight seconds of "Otha's Bye Bye Baby" stands simultaneously as homage to Turner and an understated punctuation mark to an emphatic statement of roots. Yet even as the pair and their partners eschew a wide-open approach in favor of slightly shorter cuts such as "Peaches," there's some room for Luther to flashes his distinctive guitar prowess, while Cody forges a solid bond with bassist Carl Dufrene (formerly of Anders Osborne's band) in a rhythm section as nimble as it is muscular.  Reaffirming the value Sharde Thomas brought to her membership with the elder Dickinson in The Wandering and Sisters of the Strawberry Moon, the granddaughter of the aforementioned Hill Country blues icon offers her pliant voice and the airy timber of fife on "Call that Gone," thereby adding a vivacity to the proceedings that freshens an NMAS formula established back on 2000's Grammy Award-nominated Shake Hands With Shorty.  As such, Up And Rolling represent at least something of a return to the solidarity that earmarked the group's best studio efforts records as a trio.
OLD CROW MEDICINE SHOW, Live At The Ryman (CD/LP out 11/1)
BILL FRISELL, Harmony (CD/LP)
KILLER REISSUES:



BEASTIE BOYS:
Root Down (clear vinyl LP)
Ill Communication (clear vinyl LP)
To The Five Boroughs (clear vinyl LP)

RORY GALLAGHER, Rory Gallagher (LP)
Rory Gallagher's solo debut picks up where On The Boards left off – it's a raucous blues rock outing with ten original tunes that were far more than skeletons for his incisive Strat picking. "Laundromat," "Hands Up," and "Sinner Boy"'s distinctive riffs were early concert favorites, but the album's ballads were some of Gallagher's strongest. "For the Last Time," "Just the Smile" and the acoustic "I'm Not Surprised" mixed strains of Delta blues with strong melodic sensibilities into songs of rare poignancy, especially for an artist who was best known for his scorching leads. In this respect Gallagher was an early model for Eric Clapton, whose solo career followed a similar path. He opens up on the album's jazzy, seven-minute finale "Can't Believe It's You" which even features an alto sax, an instrument Gallagher all but abandoned on later albums. The reissued, remastered version of the disc includes two additional tunes, Muddy Waters' slow Delta blues number "Gypsy Woman" and Otis Rush's fast Chicago shuffle "It Takes Time," both cut at the same sessions. "Gypsy Woman"'s slashing slide guitar and vocals sound as impassioned any other track; shuffle "It Takes Time"shows how comfortable Gallagher is with straight blues. And the remastered sound is a big improvement over any existing version of this consistently superb album.