We done hit the pre-Black Friday stride here. The long-awaited new ADELE is here, SHOVELS & ROPE have sprung a fresh platter on us, the GRATEFUL DEAD bid us fare thee well, and ROGER WATERS rebuilds The Wall. And Gene continues to rant, enthuse and praise the gospel of BRAD MEHLDAU. The reissues are stout this week, as well, with Blue Note favorites galore. Read on…
NEW GOODIES

SHOVELS & ROPE, Busted Jukebox, Vol. 1 (CD)
The delightful duo collaborates with J. Roddy Walston, Butch Walker, Shakey Graves and more on some of their favorite covers.
TINARIWEN, Live In Paris (CD/LP)
The last true musical rebels in the biz hail from North Africa, weaving a powerful message of protest into layer upon layer of vocals and percussion. Hypnotically rhythmic stuff.
BRAD MEHLDAU, 10 Years Solo Live (CD)
In the event that you can pry this one out of Gene's hands, you'll have yourself an expansively annotated 4-disc set charting the course of one of the most talented, melodic, unpredictable classical pianists of the last few decades. There are no boundaries for Mr. Mehldau, only more great music to play.
ADELE, 25 (CD/LP)
First new album in four years from the soulful British vocalist.
TRACY CHAPMAN, Greatest Hits (CD)
18 classic Tracy tracks, remastered.
THE GRATEFUL DEAD, Fare The Well (4xCD/4xCD + 2 DVD)
Bruce Hornsby, Trey Anastasio and more help the Dead say goodbye in style.
RUSH, R40 Live (3 x CD)
ROGER WATERS, The Wall ( 2xCD)
Pink Floyd mastermind performs the classic concept album from start to finish, for the first time since 1990!
Gene tested and approved!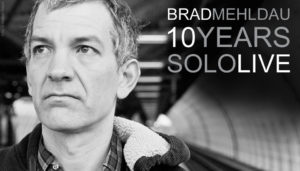 Additional Tasty Re-issues & Re-Stocks.
ANTHRAX, Spreading The Disease (CD)
Digitally remastered and expanded version of this seminal thrash album.
QUEEN, Night At The Odeon (LP)
Coming to you live straight from the 1975 Night At The Opera tour.
JOHN COLTRANE, Love Supreme: The Complete Masters (2xCD/3xCD)
This set contains every take, conversation, false start and alternate version that occurred during the sessions for Coltrane's defining artistic statement. Not to be missed. The 3-disc version comes with five previously unreleased live tracks.
A TRIBE CALLED QUEST, People's Instinctive Travels & Paths Of Rhythm (CD)
Digitally remastered and expanded edition commemorates 25th anniversary of this groundbreaking rap classic.
THE ROOTS, Do You Want More (LP)
The rap/funk/R&B/Tonight Show band's second album.
BLUE NOTE RECORDS REISSUES GALORE:
HANK MOBLEY, WORKOUT (LP)
Blue Note's reissue campaign continues with a 180-gram pressing of the tenor sax legend's classic 1962 date with Wynton Kelly, Paul Chambers, Grant Green & Philly Joe Jones.
ART BLAKEY & THE JAZZ MESSENGERS , Night At Birdland, Vol. 1 (10" LP)
A scorching 1954 live session with Art manhandling the drums alongside Horace Silver, Lou Donaldson, Curly Russell & Clifford Brown. And speaking of the great Clifford Brown…
CLIFFORD BROWN, New Star On The Horizon (10" LP)
The remarkable trumpeter's debut album from 1953.
SONNY ROLLINS:
Volume 2 (LP)
The tenor sax colossus is joined on this1957 album by pianists Thelonious Monk and Horace Silver.
What's New (LP)
Rollins second 1962 album after a three-year hiatus finds his chops better than ever.
JIMMY SMITH, Midnight Special (LP)
The original groove-jazz organist is joined by Stanley Turrentine on tenor and Kenny Burrell on guitar.
JOE LOVANO, Quartets: Live At The Village Vanguard (LP)
Two sets recorded a year apart in the mid-90's by the acclaimed saxophonist and Scofield sideman, featuring Christian McBride and Mulgrew Miller.
BOBBY HUTCHERSON, Happenings (LP)
1967 set by the incredible vibes player includes Herbie Hanock on piano.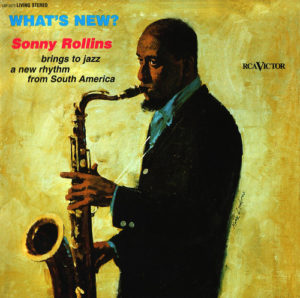 And don't forget these still-new platters that matter!
VARIOUS ARTISTS, Cold & Bitter Tears: The Songs Of Ted Hawkins (CD)
Freshly arrived from Eight 30 Records in Austin, the first-ever tribute album to the soulful Venice Beach street performer features covers from James McMurtry, Tim Easton, Shinyribs, Mary Gauthier & more.
KURT COBAIN, Montage Of Heck (Multi-Format Box Set/CD)
Super-deluxe edition includes the full-length feature film, 48 minutes of bonus interviews, a 31-track soundtrack on CD & cassette, a 160-page hardbound book, a puzzle, movie poster, postcards and bookmark. And the CD version is no slouch either: Demos, early recordings, song fragments all paint a vivid picture of Cobain the songwriter.
JEFF LYNNE'S ELO, Alone In The Universe (CD)
The first new ELO music in 15 years, devised by the Beatle-shaped brain of original head honcho Jeff Lynne.
MUTEMATH, Vitals (CD)
Grammy-nominated New Orleans electro-rock combo is back, and tasty.
SQUEEZE, Cradle To The Grave (CD/LP)
First album in 17 years from the granddaddies of Britpop.
CHRIS ISAAK, First Comes The Night (CD/LP)
BRIAN JONESTOWN MASSACRE, Mini Album Thingy Wingy (CD/LP)
Seven brand-new 60's-soaked BJM tracks produced and recorded by frontman Anton Newcombe.