DEERHUNTER, Why Hasn't Everything Already Disappeared? (CD/LP)
Whereas Deerhunter's music always felt like receiving distant transmissions from some far away time and place, Why Hasn't Everything Already Disappeared? disarms with a striking clarity. Hypnotic melodies swirl as Cox's voice fills the forefront while the rhythm section, anchored by longtime members Lockett Pundt and Moses Archuleta, flesh out the songs with grand arrangements. Instrumentals like "Greenpoint Gothic" and the sprawling outro of closer "Nocturne" find the band locked in and focused, capturing the lingering dread that pervades the record. Deerhunter always excel in contradictions, and the juxtaposition between the violent themes on "No One's Sleeping" and the song's bursting saxophone and jubilant keyboard line is an early highlight. It's taken to an extreme on "Element", where a joyous melody obscures the apocalyptic imagery, the song brimming with a nervous energy reminiscent of Halcyon Digest.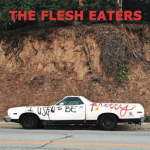 THE FLESH EATERS, I Used To Be Pretty (CD/LP)
"Go crazy!," barks frontman and founding Flesh Eaters auteur Chris Desjardins (Chris D. to his friends) not once but three times during "The Youngest Profession." His band of punky all-stars that includes — at least for this go-round — Dave Alvin, X members DJ Bonebrake and John Doe, Blasters drummer Bill Bateman and Los Lobos' saxist Steve Berlin, needs little more encouragement to do exactly that for the rest of this hour-long reunion. The last time this lineup — more or less — was heard on a Flesh Eaters studio album was on 1981's A Minute To Pray, A Second To Die, somewhat of an underground punk/garage classic. This particular cast of Flesh Eaters blew through some recent shows that turned out so well they reconvened for this likely one-off studio session. Its combination of covers (three from others, six from older Chris D./Flesh Eaters discs tracked with different personnel), and two newly written tunes might just reestablish Desjardins as the crazed, intense, slightly unhinged artist he has always been, leading various outfits for the past 30-plus years. Better still, these veterans play with arguably greater passion, power and intensity than back in '81, making this a riveting hour-long listen. Chris D. shouts, howls and hollers more than sings, but his gutsy vocals and darkly poetic lyrics brimming with muscle and hunger create a jittery energy the band feeds off of. Songs like the thumping, pumping, hard-rocking "Cinderella," the first single, and "Pony Dress" sound like Iggy Pop circa Lust For Life mixed with prime-era Cramps. Add Berlin's often squawking sax and marimba(!) courtesy of Bonebrake for a careening sound that seems like it's one wobbly tire away from skidding off the road. Alvin, fresh from his folksy, generally laid back collaboration with Jimmie Dale Gilmore, attacks his guitar like a tiger released from its cage before feeding time. He's having a blast, especially digging in and turning the Peter Green-era Fleetwood Mac nugget "The Green Manalishi" upside down with power chords as Chris D. bellows like a drunken sailor staggering down a backstreet after a long night at a sleazy bar. Strap yourself in and … go crazy.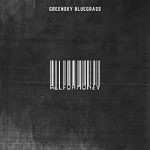 GREENSKY BLUEGRASS, All For Money (CD/LP)
Nobody starts a string band to make a quick buck. Then again nobody can accuse Greensky Bluegrass of taking any shortcuts. The Michigan-bred quintet, known for marathon live shows that have earned a continuously swelling Grateful Dead-like fanbase, have been gigging relentlessly for nearly two decades, using the best parts of bluegrass — hard-driving rhythms, speedy solos, ascendant harmonies — as a foundation for a broadly inclusive sound that features wide-open psychedelia and sturdy Americana songcraft. That certainly comes across throughout All for Money, the group's ambitious new album. Opener "Do It Alone" starts with hissing feedback and sustained, distorted chords before charging forward with a head-bobbing groove. The seven-minute title track moves from the fleet-fingered picking of Bill Monroe to the floating space of Pink Floyd. In the latter, Paul Hoffman, Greensky's mandolinist and other main songwriter, looks at the motivations and grapples with the pitfalls of being in a steadfast independent band. With a rugged, reverb-laced voice he sings: "What if we'd done it all for money, and nobody ever even really cared?" To make All for Money, their seventh studio album, the band returned to Echo Mountain Recording, a converted old church in Asheville, North Carolina, that's become a favored destination studio for artists including Dierks Bentley and the Avett Brothers. As lyricists, both Bruzza and Hoffman deliver more depth than the expected jam-party anthems. Bruzza vents about feeling displaced in Trump's America in the stormy backwoods-metal stomper "It's Not Mine Anymore," and Hoffman, who cites the personally revealing styles of Ryan Adams and Jason Isbell as influences, digs into the emotional turmoil of a dysfunctional relationship in the dusty ballad "Collateral Damage." Those moments are built into the fabric of an album that, like a Greensky live show, casts a wide sonic net.

STEVE GUNN, Unseen In Between (CD/LP)
For over a decade, Steve Gunn has been one of American music's most pivotal figures — conjuring immersive and psychedelic sonic landscapes both live and on record, releasing revered solo albums ranking high on in-the-know end of year lists, alongside exploratory collaborations with artists as diverse as Mike Cooper, Kurt Vile, and Michael Chapman (whose most recent studio album he produced).  Gunn is known for telling other people's stories, but on his breakthrough fourth album, The Unseen In Between, he explores his own emotional landscapes with his most complex, fully realized songs to date. The lyrics evoke voyages, tempests (actual and emotional), and a rich cast of characters met along the way — the work of an artist finding a place of calm in the midst of a storm. Produced by frequent collaborator James Elkington and engineered by Daniel Schlett, the immaculately recorded Unseen forces a reassessment of Gunn's standing in the pantheon of the era's great songwriters. Getting to The Unseen In Between itself was not easy for Gunn. In the summer of 2016, Gunn released Eyes On The Lines, his winning and elliptical debut for Matador. It should have been a triumphant moment, but exactly two weeks later, Gunn's father and namesake died following a two-year struggle with cancer. During his sickness, he and his son had connected as never before, listening to one another's experiences and understanding one another's perspectives; they became not father and son but real friends. This experience yielded the emotional centerpiece of the album. "Stonehurst Cowboy" is a duet for Gunn's raw acoustic guitar and spare basslines by Bob Dylan's musical director Tony Garnier, whose featured throughout the album.  The song distills the lessons Gunn learned from his father and it is a solemn but tender remembrance, a tribute to his father's reputation as a tough, wise, and witty guy from far west Philadelphia. A sense of musical renewal and emotional complexity fits the new songs perfectly; "Luciano" seems to be about the chemistry between a bodega owner and his cat, an unspoken romance of gentle obedience and quiet gestures. But Gunn peers below the relationship's surface and wonders about the owner's lonely future once the cat is gone, a devastating meditation wrapped in soft strings.  And then there's "Vagabond," Gunn's graceful attempt to humanize a rich cast of characters whose lives have gone astray, wanderers who live outside of society's modern safety net, who pursue "a crooked dream" in spite of what the world expects. Supported by the perfect harmonies of Meg Baird, Gunn finds something lovely in the unloved. Inspired by contemporary artist Walter De Maria's Dia Art Foundation-affiliated installation of 400 stainless steel poles atop the high desert of New Mexico, "Lightning Field" considers what we get out of art when it doesn't work, when lightning does not light up the night for visitors.  In a final contrast, "Morning is Mended" is an acoustic beauty so resplendent it ranks alongside Sandy Denny or Jackson C. Frank. Buoyed by a melody that sparkles like sunlight on still water, Gunn acknowledges the hardships around him, the feeling of being a "nothing sky," and then moves forward into the world, walking tall into the fresh morning.  The song is an apt encapsulation of The Unseen In Between, a gorgeously empathetic record that attempts to recognize the worries of the world and offer some timely assurance.  It is a revelatory and redemptive set, offering the balm of understanding at a time when that seems in very short supply.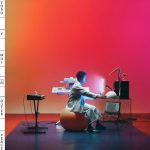 TORO Y MOI, Outer Peace (CD/LP)
It's 10 years since the dawn of chillwave, the music scene that looked at synthpop, soft rock, reggae and more through a rose-tinted kaleidoscope while contemplating the day's first craft IPA. Was its supremely unbothered demeanour the product of a time of relative harmony, or the only reasonable reaction to a banking crisis and recession: a music that turned from a future on fire to the softer warmth of the past? Anyway, the Brooklyn hipster culture that birthed it became the mainstream, most of the scene's players presumably got bored and started cold-brew coffee startups, and the world got steadily worse. Chaz Bundick, AKA Toro Y Moi, therefore can't go on making hazy jams like it's 2009 and we're all still in the Obama honeymoon period, and following some middling records, his seventh is his strongest in years: funky, focused and rooted in the present. Chillwave was perhaps the first scene to be made by internet-slurping, aesthetically omnivorous millennials, and the touchstones continue to be numerous and wide: Laws of the Universe sounds like a 12-inch edit of a lost Hall & Oates track; Baby Drive It Down recalls Manuel Göttsching's E2-E4; a Diplo-style dolphin vocal powers Fading forward. The Canadian lo-fi disco of Project Pablo, Lnrdcroy and the Mood Hut label pulses throughout, as does the Scandinavian sound that predated it, the playful cosmic disco of Todd Terje and Lindstrøm. Most interesting is Bundick attempting, and pulling off, a similar cadence to some of America's biggest rappers: New House and Monte Carlo have the ad-libs and singsong flow of Migos, but done through a warbling vocoder, while 50-50 could be Travis Scott at his most astrally inclined. This is saved from hipster bingo by the quality of Bundick's songwriting. Freelance, slightly reminiscent of the nagging disco house of current trendsetter darling Yaeji, is one of his best-ever songs, with lip-smacking exactitude to his steadily rapped verses; with his voice pitched up to a girl-like tenor, Who Am I is a skipping-rope chant for the athleisure generation. "Imitation always gets a bad rap, man," he complains at one point – and after making a nest of influences so bright and brilliant, you can understand his grumble.
JOE JACKSON, Fool (CD)
ALICE MERTON, Mint (CD/LP)
PEDRO THE LION, Phoenix (CD)
MAGGIE ROGERS, Heard It In A Past Life (CD/LP)
STEEL WOODS, Old News (CD/LP)
SHARON VAN ETTEN, Remind Me Tomorrow (CD/LP)
M. WARD, What A Wonderful Industry (CD/LP)
KILLER REISSUES: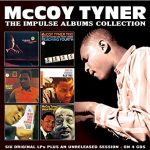 MCCOY TYNER, Impulse Albums Collection (4xCD)
This complete 4 CD collection, containing almost five hours of music, showcases all of Tyner's work with Impulse! as a bandleader, bringing together as it does McCoy Tyner's finest early releases, during a period that the great man went from being a breakaway from John Coltrane's group, to a fully-fledged international and wildly respected jazz band-leader in his own right. This boxed set will thus serve as both welcome reminder of this sublime musician's best ever work, or as a starting point for those not yet flying the flag.
COMING SOON:
DANDY WARHOLS, Why You So Crazy (1/25)
PARLIAMENT, Medicaid Fraud Dogg (1/25)
RIVAL SONS, Feral Roots (1/25)
VARIOUS ARTISTS, Soul Jazz Records: Studio One Black Man's Pride Vol. 3 (1/25)
WILLIAM TYLER, Goes West (1/25)