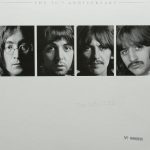 THE BEATLES, THE BEATLES (THE WHITE ALBUM) 50th Anniversary Edition (3xCD/6 CD + Blu ray/4xLP)
In late May, 1968, the Beatles convened at guitarist George Harrison's English country home with an extraordinary body of raw materials for their next album. The so-called "Esher demos" — 27 songs taped on Harrison's four-track machine — were at once stark and full, solo acoustic blueprints already outfitted with signature flourishes: double-tracked vocals; John Lennon's raindrop-arpeggio guitar in "Dear Prudence"; the future guitar solo in "Back in the U.S.S.R.," hummed by Paul McCartney. There was evidence too of tension and estrangement: Lennon's jagged rhythms and aggressive cynicism ("Revolution," "Yer Blues"); McCartney's determined optimism ("Blackbird") and almost mutinous cheer ("Ob-La-Di, Ob-La-Da"). In his Appalachian-ballad draft of "While My Guitar Gently Weeps," Harrison pointedly censured his bandmates, singing "The problems you sow are the troubles you're reaping." He dropped the line in the final version. His dismay in the song remained. Those recordings, issued in full for the first time, are the dominant revelation in the 50th-anniversary expansion of The Beatles. At 30 tracks on two LPs and dubbed "The White Album" for its blank-canvas sleeve, it was the group's longest, most eclectic and emotionally blunt record – an admission of frayed nerves and strained bonds in the zigzag of garage-roots rock, delicate balladry, proto-metal fury, country ham and radical experiment. The "Super Deluxe" edition of The Beatles has even more. In addition to the demos and a new remix of the album overseen by Giles Martin, son of the late producer George Martin, there are 50 tracks of the work in progress – outtakes and sketches; roads not taken and songs left behind – across the summer and fall of 1968. But the Esher tapes are a profound record in themselves. This is an unprecedented view of the Beatles at the ground zero of songwriting as well as the trials and conflict that charged that bounty: the death of manager Brian Epstein in 1967; the chaotic launch of Apple Corps.; the disappointment of the Beatles' recent trip to India. Lennon takes his swipe at the Maharishi ("Sexy Sadie"); he is also exhausted to the point of begging ("I'm So Tired"). McCartney finds relief in corn ("Honey Pie"). Harrison is coming up strong but frustrated. His Esher songs "Circles" and "Not Guilty" have to wait for solo albums. An alternate down-home "Good Night" is a marvelous shock, Ringo Starr's homely vocal gilded with earthy harmonies closer to the Band, moving in Byrds-like formation. And do not fear for the original album: Giles' remix adds depth and detail without betraying the '68 balance as in the new, striking contrast between the doldrums and tumult in Harrison's "Long, Long, Long." The Beatles is now seen as the album on which they started to break up. But it was wisely titled: a self portrait of the band at odds but pulling together behind each writer, playing as they always did: in service to the song.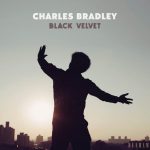 CHARLES BRADLEY, Black Velvet (CD/LP)
Black Velvet is the fourth and final album from the late, great soul singer Charles Bradley, and this 10-track album is a celebration of the life of the singer who would have turned 70 this past Monday, November 5, and was lovingly assembled by his friends and family. Black Velvet is no anthology, greatest hits or other shallow rehashing of the songs that already made him famous. Rather, this album is a profound exploration through the less-travelled corners of the soulful universe that Charles and his longtime producer, co-writer and friend Tommy "TNT" Brenneck created in the studio together over their decade-long partnership. The album features new songs recorded during the sessions from each of his three albums, heard here for the very first time in all their scorching glory: "Can't Fight the Feeling," "Fly Little Girl" and the heart-wrenching single "I Feel a Change" The album also features hard core rarities like his funk-bomb duet with LaRose Jackson, "Luv Jones," the psychedelic groover, "(I Hope You Find) The Good Life" and the ever-illusive alternate full band electric version of "Victim of Love"; sought-after covers of Nirvana's "Stay Away," Neil Young's "Heart of Gold" and Rodriguez's "Slip Away"; and the title track "Black Velvet," a stirring Menahan Street Band instrumental to which Charles was never able to cut a vocal. The release of Black Velvet follows a string of critically lauded albums including his 2011 debut album No Time for Dreaming featuring his most successful single and a song that continues to resonate, "The World (Is Going Up In Flames)"; his 2013 album Victim of Love that included more of his signature deeply autobiographical songs; and 2016's Changes, whose title track and lead single was the deeply moving Black Sabbath cover. Charles was truly a transcendent singer who led a remarkable life, overcoming unimaginable adversity to achieve great success and international acclaim very late in his life. What was really special about him and made him different from everybody else in the world was how he understood his pain as a cry for universal love and humanity. He felt that if he loved enough–if we all loved each other enough-we could take away the world's pain and sadness. That is why he jumped off the stage and literally tried to hug everybody he could. It's why he took such great care of a mother that had abandoned him. It's why he sang and danced like a lunatic. It's why he screamed like an eagle. And that's why we love him. On September 23rd, 2017, Charles Edward Bradley passed away from cancer, surrounded by his family, friends and bandmates. Black Velvet is a celebration of his life, and is destined to join Charles' first three albums alongside the cannon of essential soul records for the ages.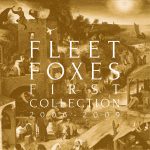 FLEET FOXES, First Collection (4xLP/2xCD)
Fleet Foxes and Sub Pop present a limited-edition collection in honor of the 10th anniversary of Fleet Foxes' debut LP. First Collection 2006–2009 spans the early days of Fleet Foxes' career, including the self-titled debut album, plus the Sun Giant EP, The Fleet Foxes EP (formerly a very limited-edition, self-released EP), and B-sides & Rarities. The vinyl version is packaged in a lavish box, with a 12" LP of the debut album and separate 10" records for each of the added titles; the CD version has a separate CD for each title. In addition to its musical offerings, the collection features a booklet including show flyers, lyrics and artwork from band's early history.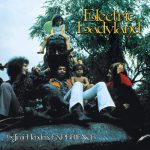 THE JIMI HENDRIX EXPERIENCE, Electric Ladyland (50th Anniversary Edition) (6xLP + Blu-ray/3xCD + Blu-ray)

Jimi Hendrix had a lot to say in 1968, when he released
Electric Ladyland
, the third and final album with the Jimi Hendrix Experience. You can hear it in the sprawling double-record set's free-form jams, dizzying psych-rock freak-outs and occasional unevenness. The period surrounding the album was a busy and productive one for Hendrix, who'd never release another studio record before his death two years later. For years, material recorded right before, during and right after the
Electric Ladyland
sessions has found its way onto posthumous collections. Add 
Electric Ladyland: 50th Anniversary Deluxe Edition
to that list.The four-disc set includes a remastered version of the original 16-track album, a surround-sound mix on Blu-ray, a disc of previously unreleased demos and alternate takes and a concert CD that showcases just how powerful the trio of Hendrix, Mitch Mitchell and Noel Redding could be outside the studio. The centerpiece of the box is
Electric Ladyland
itself, a still-stunning collection of studio-enhanced oddities, loose jam sessions and that breathtaking cover of Bob Dylan's "All Along the Watchtower." The best songs – "Crosstown Traffic," "Voodoo Chile," "Voodoo Child (Slight Return)" and "Watchtower" – manage to spin blues, pop, soul and rock into era-defining anthems that sweep past their genres into something more original and timeless. Some of it's messy, but there's no denying the pull of Hendrix's guitar and vision, folded into even sharper focus as he produced himself for the first time. It's Hendrix's most personal album, and a celebration of the studio and its limitless possibilities. The disc of demos shows just how far the songs developed once Mitchell, Redding and more instruments entered the proceedings. Early skeletal takes of "Voodoo Chile" and "Long Hot Summer Night," featuring just Hendrix and his guitar, possess little of the dynamic and energy that make the finished band versions so enthralling. Songs that didn't make the final cut – like "Angel" and "Snowballs at My Window" – are a little more interesting in this solo setting, mainly because we don't get to hear them fleshed out on the box. The live set – recorded at the Hollywood Bowl on Sept. 14, 1968, about a month before
Electric Ladyland
's release – contains only one song from the album, but it's a highlight of the show: a soaring eight-minute "Voodoo Child (Slight Return)." The rest of the previously unreleased tracks includes usual Experience concert songs like "Red House," "Foxey Lady" and "Purple Haze," all played with fiery intensity and no small amount of period heaviness. These two CDs reveal a fuller picture of
Electric Ladyland
's achievements, and just how much work went into shaping the songs into ear-opening sonic landscapes with engineer Eddie Kramer. Check out "1983 … (A Merman I Should Turn to Be)," which may be Hendrix's most epic recording, as layer after layer of feedback, manipulated to sound like seagulls, and backward guitars and flutes are unpeeled over 13 mind-blowing minutes. It's still quite a trip, half a century later. All this experimentation came at a price, though. The Experience splintered during the sessions and broke up the following year. Hendrix split with his longtime manager. And he eventually found his way to a new trio that scaled back some of
Electric Ladyland
's ambitions. In a way, this 
50th Anniversary Deluxe Edition 
marks the end of one glorious era and the beginning of the next, mostly unrealized one, but 
Electric Ladyland 
still sounds like a singular triumph.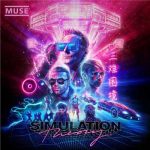 MUSE, Simulation Theory (CD/LP)
Perhaps Muse's Matt Bellamy is the greatest thinker of our age. After all, he's spent much of Muse's career warning us about technological conspiracies to take over the world. Yes, we thought he'd been spending too much time on the outer edges of YouTube, but he looks a bit less peculiar in the age of Cambridge Analytica. Which, naturally, is the point at which he chose to trail Muse's eighth album with the most conventional rock-star gripe of all, on Something Human, a partially acoustic, countryish lope about how hard the life of the touring rock star is: "10,000 miles left on the road / 500 hours until I am home / I need something human." No, Matt! Bring back the drones and the robots and the alien overlords! You can, however, perhaps see why he felt Muse needed a change. After all, there are probably only so many times you can record wildly overblown songs about your pathological dread of the power structures of a future world without wondering whether it's a fit pastime for an adult. So Simulation Theory comes trailed as Muse's synthpop album (it's not), heavily inspired by the 80s (well, in its cover art; less so in much of the music). New producers are on board, among them Shellback and Timbaland, charged with finding a new face to Muse. Which they do, to a certain extent. But it's still the less poppy moments that are most exciting: the cascading arpeggios of Blockades, giving way to furious power chords. Or Algorithm, with its none-more-jackbooted synth bass line, urgent strings, and Bellamy emoting about how "algorithms evolve / Push aside / Render us obsolete / This means war." That's when you feel yourself seized by an unaccountable desire to march through the streets waving a massive flag, warning your neighbors that the robots are coming to kill us all.

THE REVIVALISTS, Take Good Care (CD/LP)
The Revivalists' highly anticipated new album "Take Good Care" is a sonic endeavor that delivers impeccably on multiple levels. From the first note of the debut track, the listener is bathed by the warmth of the gospel-like vocals and deep resonance of the bass. Like a cleansing dip in the mighty Mississippi, the soothing vibrations wash over and transport us to the "Otherside of Paradise," as the track title implies. The gentle introduction exemplifies what the New Orleans-based rock band does best, sets a scene. The Revivalists do such and amazing job orchestrating and arranging each of their songs and there is an undeniable presence of musical brilliance on every track. While each song differs greatly, they all share the same quality of polished perfection. The subtleties of the production can't be overstated. Every instrument sits in perfect balance with every vocal line, every dynamic change supports the song's theme. Their use of space and instrumentation is truly incredible and creates the perfect pedestal for vocalist David Shaw to deliver. And deliver he does. While the band definitely piques any listener's interest, Shaw's compelling  vocal control, power and appeal is the lure on the album. His ability reels us in on the track "All My Friends." He seamlessly moves from breathy whisper to full-bore yell and takes us all along for the ride. Supported by the immovable foundation of the band, as well as harmonized vocal layers, his voice shines through like a beacon in the bayou fog. Every player in The Revivalists is undeniably noteworthy, not because of shredding, over-the-top musicianship, but due to unselfish discretion and commitment to the good of each song. The musicians' ability to check their egos at the door and play what's best for the song helped manifest something greater than any individual effort. But I must say my personal standout was bassist George Gekas. His use of tone, space and feel was the reason I listened to the album multiple times. His McCartney-esque approach to bass, blended with Southern funk, create a distinct feel on each tune.  Most contemporary pop albums barely skim the surface in terms of the expression of the human experience. The Revivalists are certainly wading in the waters, taking us by the hand on an amazing journey with them. And when they decide to fully submerge, they may very well become one of the best bands around.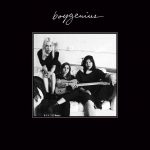 BOYGENIUS, Boygenius (LP)

In May, Richmond-based indie rock songwriter Lucy Dacus, fresh off the release of her second album,
Historian
, told
Vogue
that she, like all of us, was fatigued by the catchall genre of "women in indie rock." "I think it's great that people are noticing that their favorite music right now is made by women, but I just wish it wasn't a surprise," she explained. "The fact that we're women is kind of the most boring that I could think of." People were often comparing her music to that of other women singer-songwriters, including emo-tinged Tennessean and Dacus' labelmate Julien Baker, not because their music was all that similar but simply because they were all women. In a delightful twist on this binary categorizing, Dacus, Baker, and folk-rock songwriter Phoebe Bridgers announced in August that they'd made an EP under the name boygenius, a nod to the way we can carelessly lean on gender to telegraph meaning. A boy can be an individual genius, while women in indie rock are all the same. In advance of a tour they had coming up together, the trio of indie titans decided to record a 7″ as a supergroup, and the result briefly winks at, then pulverizes the reductive labels we heap onto women musicians. With compatible interests but varied styles, the self-titled six-song EP is a blueprint for how to do a supergroup right: elevate each other's individual talents, seamlessly blend your distinct-but-simpatico genres, and sing like hell together in lung-shattering harmony. While the trio's previous solo albums crossover frequently in lyrical themes,
boygenius
succeeds because their individual work doesn't share one unified musical genre. Self-worth, the underlying humiliation in heartache, and confronting grief are all present in Bridgers', Dacus', and Baker's songwriting—and on their collaborative EP—but each performs in distinct musical styles. For Bridgers, an intimate voice and shy guitar with a folkier bedroom softness; Baker, enormous emo minor tones and a voice that could blow down a building; Dacus, vocals that are clear and confrontational and a guitar shrouded in fuzz. When performed together, it yields an effective kind of magic. The EP begins with "Bite the Hand," a song infused with Dacus' dense guitar tone and characteristic directness. "I can't love you how you want me to," she sings, as her collaborators sneak up behind her to harmonize, and Dacus' guitar, innocent at first, grows to her signature forcefulness. Like half of the songs on the EP, "Bite the Hand" initially deceives as a standalone Dacus song—it would fit on
Historian
—but as it grows, nuance is added through Baker's and Bridgers' ghostly guitars, as well as vocals that twinkle in higher registers. It's a Dacus song if it were supersized, and it almost collapses under the weight of the trio's powerful collaboration. "I'll bite the hand that feeds me," Dacus sings, inflating into a confrontational voice she embodies easily, while Baker and Bridgers call back with "Bite the hand!" Bridgers' earnest lyrics and folkier songcraft are highlighted on "Me & My Dog," a style that is more ballad-adjacent than Baker's or Dacus'. "I cried at your show with the teenagers," Bridgers sings, showcasing her talent for communicating the innocence in our emotions. "I'm fine now/It doesn't matter," she continues, aligning herself with a very teenage feeling. "I wish I was on a spaceship, just me and my dog and an impossible view." Dreams and sleep and fantasy come up frequently throughout the EP, which lend the songs a generous intimacy as if eavesdropping on a group of friends as they share their deepest secrets. "Ketchum, ID" is a Bridgers-led meditation on wanting to move to Idaho, a beautiful and quiet place whose charms still fly under the radar, which was an actual fantasy that Bridgers, Dacus, and Baker all shared. Baker is imprinted on the entire EP in protracted, cavernous melodies and crushingly clear guitar lines, but she commandeers "Stay Down," a song in which she delivers the line "I look at you and you look at a screen" like a gut punch. (Conveniently, the song is also about learning how to fight, a spiritual companion to "Shadowboxing," from Baker's
Turn Out the Lights
.) Baker's solo work is often defined by its literal solitude—listening to her music can feel as if you are alone in a room together—so it is a testament to her talent that she can seamlessly integrate such a lonely style of songwriting into a grander whole. It's also a sign of the trio's trust with one another on the EP, where individual styles are championed as often as a new collective sound is enabled to flourish. The song that feels the most collaborative—and by extension the most emotionally affecting—is the lyrically direct "Salt in the Wound." It is like the light that emits when the planeteers touch rings on "Captain Planet." The trio dances on the edge of anger at a subject who repeatedly takes advantage of their willingness to please: "But you take and you take, like silks up my sleeve," they sing. "Trick after trick, I'll make the magic, and you unrelentingly ask for the secret." It's all indignation and grit, expressed by a collective of women who refuse to be fucked with. It's exciting to imagine the possibilities of the
boygenius
EP as a full-length album, and boygenius as more than just a side project. But there's a sly message that comes baked into the short EP, a message that is better communicated briefly and then evaporated, and maybe only to those who are really listening. Dacus, Bridgers, and Baker are individual artists with individual tastes and individual styles. "Women in indie rock" isn't a genre. For anyone still struggling to tell any woman with a guitar apart, the deft collaboration and complex collective songwriting on the boygenius EP is a great place to learn.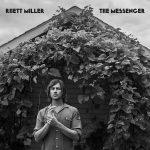 RHETT MILLER, Messenger (CD)

Rhett Miller was a folkie of sorts before co-launching country-punk-pop heroes Old '97s, and befitting a Texan raised in country music's cradle, he's got a knack for perfectly-turned lines. "Did I lose you at 'I love you'?," he sings on his latest solo set, as immaculately plainspoken as a Harlan Howard or pre-LSD Beatles song. Yet Miller can also be a surly man of his times: "Permanent Damage" is a fuck-you to a tedious storyteller that declares "Nobody wants to hear about your stupid dream," and sneeringly rhymes "super deep" with "go back to sleep." Like his prior solo LPs (
The Instigator, The Dreamer, The Believer, The Traveler
), 
The Messenger
 highlights Miller's writing uncoupled from the speeding locomotive of the '97s, and the vibe this time is especially reflective. "I Used To Write In Notebooks" is a Beatle-esque chronicle of time's passage via technology and personal psychology; in similar spirit, "Close Most of The Time" dissects life from age 17 to 29 via cars (including a white '69 Ranchero that "almost ran") and similarly dysfunctional relationships. It's the unsparing sound of a dude of a certain age looking in the mirror, and the fact the album is framed by first person mea-culpas titled "Total Disaster" and "Broken," respectively, tells you all you need to know about what said dude sees. To his credit, he owns every bit of it, and as confessionals, they're so hooky and well-calibrated, they feel like absolutions even when they don't sell themselves as such. One imagines it's been informed by years of therapy. If so, the shrinks certainly earned their fees, and Miller's songwriting's the richer for it.
JETHRO TULL, This Was (CD +DVD)
J. MASCIS, Elastic Days (CD/LP)
SARAH BRIGHTMAN, Hymn (CD)
KANE BROWN, Experiment (CD)
WILL DOWNING, The Promise (CD)
COMING SOON:
FLEETWOOD MAC, 50 Years – Don't Stop (11/16)
MARK KNOPFLER, Down The Road Wherever (11/16)
needtobreathe, Acoustic Live 1 (11/16)
THE ROLLING STONES, Beggars Banquet (50th Anniversary Edition) (11/16)
And don't forget these STILL-NEW platters that matter!
ROSANNE CASH, She Remembers Everything (CD/LP)
Rosanne Cash has delivered some of the most memorable albums in this millennium.  Her previous, 2014's The River and the Thread earned three Grammy Awards.  This time out though she steps away from her roots, history and familial linkage to write from a deeply personal perspective on her life, the world we're in, and the future, with an eye toward mortality. She Remembers Everything as a title implies some discomfort.  You can read more than one angle into it. Cash is looking at the world with a critical eye. If you caught her speech at this year's Americana Music Awards Show where she received  the "Spirit of Americana" Free Speech Award, you'll readily hear her stance in the album. She made three points of which we quote her first lines – "1. that artists and musicians are not damaged outcasts of society, but  indispensable members. We are in fact the premier service industry for the heart and soul……2. Women are not small, inferior versions of  men. We are not objects or property. We have unique gifts to offer and if you discount us, the whole world tilts on an unnatural axis……3. I believe with all my heart that a single child's life is greater, more precious, and more deserving of the protection of this nation and of the adults in this room than the right to own a personal arsenal of military-style weapons. The killing of children in schools should not be collateral damage for the 2nd amendment." Yet Cash, as few can, delivers her raw honesty gracefully and elegantly. Cash wrote all the lyrics, and three songs entirely on her own, while other collaborators fashioned the music. Principal collaborator of course, was husband and multi-instrumentalist John Leventhal, who has steered her projects for the better part of two decades.  But, besides recording in her home city of New York, half of the tracks were recorded and produced by Tucker Martine (Mavis Staples, Neko Case, Bill Frisell) in Portland, OR with West Coast musicians, giving these songs an edgier groove than the familiar Leventhal style. Cash had contributions from some high profile co-writers as well. Elvis Costello and Kris Kristofferson co-author and sing on "8 Gods of Harlem," Sam Phillips co-writes and sings on the title track, while Lera Lynn and T-Bone Burnett co-write "My Least Favorite Life" and the opening "The Only Thing Worth Fighting For." Colin Meloy of the Decemberists sings on two tracks. "The Only Thing Worth Fighting For," with Lynn and Burnett, is one of two songs for the HBO Series True Detective. It becomes a harbinger of songs to come, as lines about interpersonal combat ("weren't we like a battlefield?/locked inside a holy war") set the tone. The three writers also have the closing track "My Least Favorite Life" where a nightmare leads to an imagined life that's unsettled – ("the station pulls away from the train/the blue pulls away from the sky/the whispers of two broken wings/maybe they're yours/maybe they're mine.") "The Undiscovered Country" is her term for the gulf between men and women. Here she pays tribute to the women who have made amazing sacrifices. "8 Gods of Harlem" is taken from a phrase Cash heard from a woman climbing up from a subway platform. She turned it into a story about a woman losing her child with Costello and Kristofferson writing and singing about family members while the gods of broken glass and gunfire are summed up best in this line  ('we pray to the god/of collateral children)." "Rabbit Hole," featuring Meloy, is Cash's metaphor for returning to the stage after surgery. "Crossing to Jerusalem," and "Not Many Miles to Go" are directly aimed at mortality. Mortality also brings reflection about deceased parents, the subject of the sparely rendered "Everyone But Me" which becomes more self-directed in the title track that follows. These observations are summed up in "Particle and Wave" where in the simplest terms light becomes meaningless without the dark – ("We owe everything/everything/to this rainbow of suffering"). More than anything, Cash is contemplating the meaning of survival is these songs. Rather than trumpet them in a celebratory way, she treats survival existentially. In other words, we can go through struggles, emerge okay, while asking whether we'll  find enough value and joy in what remains. She has recovered from polyps on one side of her vocal chords and devastating brain surgery. She's emerged from these traumas very well, so other than the small allusion to stage fright in "Rabbit Hole," it's not about her recovery. It's about her outlook. She's impacted by the pain of parents who have had their innocent children shot down, her past encounters with the "suits" in the cruel music biz, and the reversals of freedom on several levels in our current world. Mortality is a bit easy to center on. Her concerns run much deeper. She's put some of her activism into the music, not in a preachy way, but in a restrained, provocative way that poses an endless amount of rhetorical questions.  That's why this record is not as immediately accessible as even her most recent ones. Cash, in her intellectual way, is challenging the listener to uncover some messages while not laying it out neatly on the table but instead in the hidden corners and recesses that one needs to carefully explore.
BOB DYLAN, More Blood, More Tracks: The Bootleg Series Vol. 14 (2xCD/2xLP)
The latest chapter in Columbia/Legacy's highly acclaimed Bob Dylan Bootleg Series makes available the pivotal studio recordings made by Bob Dylan during six extraordinary sessions in 1974—four in New York (September 16, 17, 18, 19) and two in Minneapolis (December 27, 30)—that resulted in the artist's 1975 masterpiece, Blood on the Tracks. One of the top-selling albums of Dylan's career, Blood on the Tracks redefined the boundaries and structures of modern pop songwriting (a genre Dylan had virtually invented a decade prior), reached #1 on the Billboard 200, achieved RIAA 2x Platinum status and was inducted into the Grammy Hall of Fame in 2015. Blood on the Tracks was originally recorded during four days in New York City in September, 1974. Soon thereafter, the album was mastered and review copies began to circulate. A few months later, Dylan felt the album needed a different approach and rerecorded five of the tracks at Minneapolis Sound 80 Studios beginning in late December of that year. While a few of the outtakes from the original New York sessions have been highly prized by bootleggers and collectors, most of these recordings have never been available in any format. The single disc / 2LP configuration of More Blood, More Tracks assembles 10 of the most emotionally resonant alternate takes of each of the 10 songs appearing the original Blood on the Tracks plus a previously unreleased version of "Up to Me." In his liner notes for More Blood, More Tracks, Jeff Slate observes that, "Dylan cut each of these amazing performances – some of the best he ever committed to tape – one after the other, live in the studio, without headphones, and without the types of overdubs that most performers rely on to make their records sound finished. Instead, on these tracks, we find Dylan – just a singer with a guitar and a harmonica and a batch of great songs – delivering performances that thrill you when they're supposed to and break your heart when they need to…. The performances are also in the purest state we've ever experienced them. During the production of Blood on the Tracks, Dylan asked [producer Phil] Ramone to speed up many of the masters by 2-3%, a common practice in the 1960s and '70s, especially for records sent to AM radio. It was thought that doing so would give the songs a little extra bounce to better engage listeners. Most of the songs from the New York sessions that previously circulated, officially and unofficially, are the sped-up versions that Dylan requested. On More Blood, More Tracks, for the first time, we're hearing the songs exactly as Dylan recorded them."

MARIANNE FAITHFULL, Negative Capability (CD)
In 1964, Marianne Faithfull released her first single, the Jagger/Richards creation As Tears Go By. A maudlin rumination on the ageing process, it was a bizarre song for any 17-year-old to be singing – but Faithfull's cold, bored, briskly-paced rendition felt especially odd. In 1987, she re-recorded the track as a languid, pared-back ballad, but it's only now, aged 71, that she's been able to mine real emotional gravity from it. On her 21st album, Negative Capability, she imbues the twee melody with both a wobbly vulnerability and irascible strength, her craggy voice lingering over the stately instrumentation. This new version's sentiments – defiance, desperation and a terrible anticipation of what's to come – surge through her latest record, a collection of songs that sink deeply into the subjects of death and old age with poignancy but never self-pity. As Tears Go By isn't the album's only blast from the past: Witches' Song, from her 1979 opus Broken English, is also resurrected, and there is a cover of Dylan's It's All Over Now, Baby Blue. Faithfull knits these songs into a tracklist that features more concrete meditations on the topic of death: Born to Live is a tribute to her friend Anita Pallenberg, who died last year; Don't Go is about her late guitarist Martin Stone. Other songs focus on her own life: On Misunderstanding and No Moon in Paris she rails against loneliness; In My Own Particular Way is a heartbreakingly frank acknowledgement of her continued craving for love. Faithfull's lyrics do an impressive job of summoning grief, fear, anger and the dislocation between body and mind that comes with advancing years, but it's the way she relays them that makes Negative Capability truly staggering. Amid gorgeous violin and piano arrangements by the likes of Mark Lanegan and Ed Harcourt – plus backing vocals from Nick Cave – hovers her magnificent vocal, a gravelly sprechgesang that feels both waspishly hectoring and constantly teetering on the edge of tears. It's a voice that deserves not to be forgotten, even long after it's gone.

CHARLES MINGUS, Jazz In Detroit (5xCD/5xLP)
Horizon is thrilled about the new 5-LP/5-CD Charles Mingus set "Jazz In Detroit" a recently-discovered treasure trove of never-before-released Mingus recordings from his week-long 1973 residency at the Strata Concert Gallery in Detroit. These electrifying recordings were broadcast live by drummer/producer and broadcaster Robert "Bud" Spangler for WDET FM – a public radio station dedicated to jazz – from Kenny and Barbara Cox's multi-purpose home for Strata Records at 46 Seldon. Entrance to the gig was $5 dollars in advance and $6 at the door. Thanks to BBE, 180 Proof Records and Strata Records we can now tune in to WDET-FM and transport ourselves back to Detroit '73, and get a taste of the furious energy and compositional sophistication of a unique and modern master at work in the most intimate of settings.

J. MICHAEL KING, Shake That Butter (CD)
Greenville blues mainstay and recipient of South Carolina's Jean Laney Harris Folk Heritage Award J. Michael King has blessed us with a new collection of greasy, groovy blues tunes!