Greetings from New Release central, where we're slingin' out new stuff by Chris Stapleton, U2, Neil Young, Van Morrison, some Stones sessions from the vault, and some amazing reissues from Wilco and Tom Waits!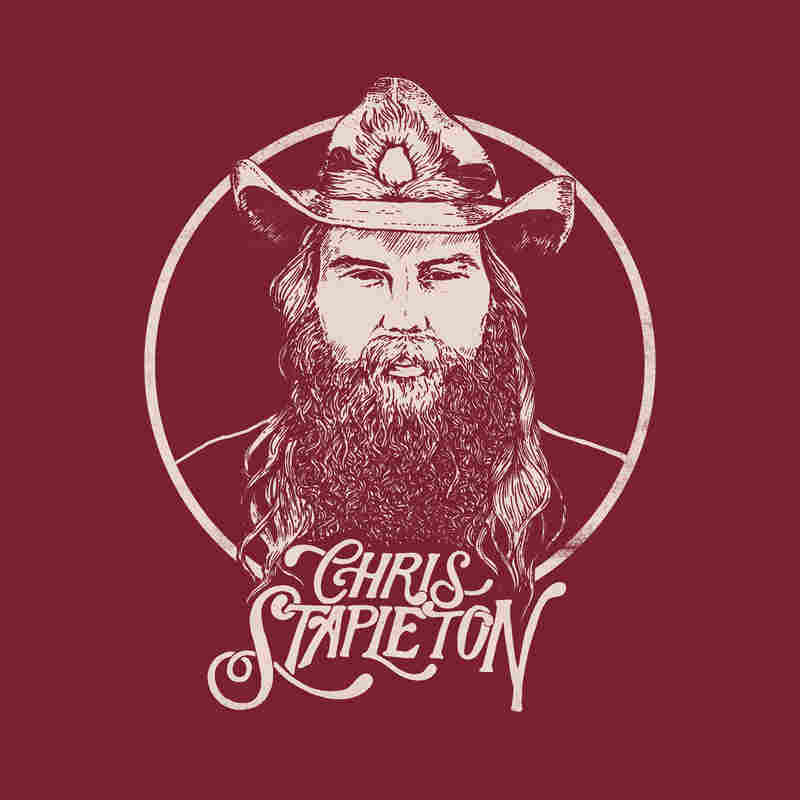 CHRIS STAPLETON, From A Room, Vol. 2 (CD/LP)
Few would have predicted Chris Stapleton's dominance earlier this decade, but he's commanded the spotlight for long enough now — through show-stealing televised performances, major awards show wins and enviable album sales —to bring what it is about him that people are responding to into focus. The 39-year-old Kentucky native relies on Dave Cobb, Nashville's leading studio naturalist, to capture the leathery twang and blues-basted analog brawn of his power trio, in which it falls upon Stapleton to supply both sinewy rhythm guitar and snarling lead licks. Adult fans have received his sound as a rebuke of glossy, beat-driven country-pop trends. There's no clutter to it, nothing to hide behind, nothing competing with the furnace-blast force of Stapleton's belting. When headlining arenas, he'd rather try to close the distance between the band and the crowd with a stage setup that enables people in the nosebleeds to hear with slightly more intimate clarity than scale up his show. Who the music is coming from is no less important. It's Stapleton's performing persona — not some imagined antagonism toward the Nashville music industry (in which he first thrived as a hit songwriter) — that links him to the '70s Outlaw Movement, recalling the masterful self-mythologizing of lionized figures like Waylon Jennings. Stapleton is in his element conjuring characters with tortured souls, those who hang their heads at how their hard-living ways have sabotaged everything good and stable in their lives, yet persist in their ornery isolation. He's sung, with hangdog self-deprecation, of bringing his woman's vengeful rampages on himself. Anyone who follows Stapleton knows that his wife Morgane is his well-matched and ever-present singing partner; that they sometimes seem so engrossed in communicating with each other on stage that they transform concertgoers into eavesdroppers; that they have children together and twins on the way. But he embodies undomesticated masculinity so persuasively that his artistic identity and personal life can exist as parallel realities. The Stapletons have been country music's busiest couple since 2015's Traveller, so it's by both necessity and inclination that they sifted through Chris's vast back catalog for songs they felt had held up over time, threw in a few choice covers and returned to the studio with Cobb to record as though they had nothing in particular to prove. From A Room ("room" referring to historic RCA Studio A, over which Cobb presides) Volume 1 appeared this spring, embellishing Chris's signature lone wolf vantage point in relaxed fashion. Though he carries that thread through Volume 2 — lamenting a loss of hell-raising, youthful stamina in "Hard Livin,'" chronicling the highs and lows of self-medicating in "Tryin' To Untangle My Mind" and shouldering the shame of having driven away the one who loved him in the spare and stoic "Drunkard's Prayer" — the emotional center of the new album lies elsewhere. With Morgane's input, Chris chose several songs that dwell on, even savor, meaningful attachments. His reading of "Millionaire," a fine example of the classic country trope of valuing relational closeness over material wealth by singer-songwriter Kevin Welch, has a laidback, Petty-esque jangle and, thanks to the Stapletons' cozy harmonizing throughout, a feeling of equanimity. In the fingerpicked vignette "A Simple Song," he leans on his devotion to family when working-class pressures won't relent. He spends the verses laying out his worries in conversational detail, then pivots to a tone of modest gratitude. "But I love my life, and it's something to see," he sings, his easeful, drawled phrasing bearing a trace of reverence. "It's the kids and the dogs and you and me." In "Friendship," a down-home slice of country-soul associated with Pops Staples, he sanguinely vows to uphold relational obligations, while the Appalachian-steeped story-song "Scarecrow In The Garden" describes from a far more ominous angle what it's like to live out a commitment to blood, even when it means shouldering despair on the failing family farm. For Chris Stapleton to inhabit these songs, with Morgane's voice as present as ever, doesn't contradict his image. If anything, folding these songs into his repertoire lends greater emotional weight to his entire body of work. Wise and sensitive storyteller that he is, he knows that deprivation and loss are felt the most deeply when it's clear what's at stake. It's no wonder so many fans have come to count him as a musical hero.
U2, Songs Of Experience (CD/LP)
Songs of Experience is an audibly better album than either of its predecessors. For one thing, not all its errors are overwhelming – if the Auto-Tune feels a bit jarring, the song it decorates is still pretty great. And for another, when U2 calm down and allow themselves to be themselves, the results are frequently fantastic, not least Get Out of Your Own Way, which is both utterly beautiful and feels not unlike a long, relieved exhalation of breath. Often it seems as if the moments that deal with the aforementioned brush with mortality are the most natural and enjoyable, as if concerns about their frontman's potential demise caused everyone to stop worrying about U2's place within the contemporary scheme of things and focus on the music. Boasting a guitar part atmospheric and understated even by the Edge's 80s standards, the concluding 13 (There Is a Light) is delicately affecting; Landlady's extended apology to Bono's wife, Ali Hewson, gently achieves precisely the kind of emotional uplift Love is Bigger Than Anything In Its Way nearly gives itself a hernia trying to attain; Lights of Home welds distorted slide guitar and a gospel-ish chorus to an entirely fantastic song. The Showman, meanwhile, is playful and authentically funny: a reflection on the contradictions and ridiculousness of the job of rock star that shows infinitely more self-awareness than Bono's critics would give him credit for. With Songs of Experience, U2 sound more like the band you suspect they want to be than they have in a decade.
NEIL YOUNG & PROMISE OF THE REAL, The Visitor (CD/LP)
"I'm Canadian, by the way, and I love the USA", begins the first of 10 songs which survey Donald Trump's United States with a long-settled immigrant's sorrowful and disdainful eye. However, Neil Young's third album with (son of Willie) Lukas Nelson's band shrewdly eschews stereotypical angry songs for warm, pretty and even funny protest music. At best, this is really effective. He responds to Trump's "Make America great again" slogan with the playfully pithy Already Great. Jabs at a "gameshow host, who has to boast about tearing down the things I hold most dear" don't prevent Almost Always being a sublime melody. Elsewhere, curveballs accompany trademark country-rock chugs. Change of Heart features whistling and Children of Destiny is a politicised, bells and baubles, orchestral Broadway-style show tune ("Stand up for what you believe / Resist the powers that be!"). Young sounds energised by the need to confront hatred and division with humanity and hope.
VAN MORRISON, Versatile (CD/LP)
It's evidently too late to stop now for Van Morrison. Just three months after Roll With the Punches, a record of the blues, he's put out his 38th studio album. Versatile is a curious little joy of a record – largely standards from the pre-rock golden age of American songwriting, supplemented with a handful of Van originals (some rerecorded, some new – Take It Easy Baby's opening chords bear a startling resemblance to the theme from Police Squad, itself a Count Basie pastiche). The arrangements are all of a piece – a jazz setup of brass, standup bass, piano, drums and guitar – and it's very much a mood album, gently swinging. There are mysteries – it's hard to know quite what tempted Morrison into an instrumental version of the Skye Boat Song – but the album's pleasures are many. It's hard to go wrong with good musicians and great songs. On Versatile, Morrison serves the lyrics where he needs to (I Get a Kick Out of You), and breathes unexpected life into songs sullied by ubiquity (Unchained Melody).
THE ROLLING STONES, On Air (2xCD)
Two discs of prime BBC sessions from the mid-60's Stones, featuring their own immortal rock classics ("Satisfaction," "The Last Time," "It's All Over Now") and favorites by the band's beloved influences, from Chuck Berry to Muddy Waters. This is a treasure trove of classics unearthed from the BBC's vaults, documenting Mick & the boys at a time when they might genuinely have been the World's Greatest Rock & Roll Band.
MINUS 5, Dear December (CD/LP)
McCaughey has been using his Minus 5 moniker as an umbrella under which he assembles a sprawling assortment of musicians who share his indie pop/rock mindset. He also utilizes it for various theme projects, most recently a tribute to the Monkees, where the different sounds and approaches of the participants coalesce under his somewhat skewed although innovative and creative guidance. So it is with these 11 holiday-themed tracks. Forget those Christmas standards; McCaughey composes 11 originals, not all of them about Christmas, and even less about promoting the good cheer of the season. Along for the ride are a typically diverse batch of indie rock/singing songwriting cohorts ranging from Chuck Prophet, M. Ward, The Posies, Kelly Hogan and familiar R.E.M. friends Mike Mills and Peter Buck (who seems to be the most dependable guest on Minus 5 albums). The resulting songs range from the straightforward, serious jangle pop of "Festival of Lights (Hanukah Song)," (strongly influenced by "The Ballad of John and Yoko"), with Mills and the dreamy, psychedelic "I See Angels" featuring Ben Gibbard, to the loose, Chuck Berry/Stones-styled rocking of "See You In December," with Ward and Prophet cutting loose. It may not be a new Christmas classic, but you'd expect nothing less from Scott McCaughey as he takes the form of an indie Santa Claus, delivering his own batch of presents on the enticing Dear December.
CINDY WILSON, Change (CD/LP)
GRAYSON CAPPS, Scarlet Roses (CD)

FIVE FINGER DEATH PUNCH, A Decade Of Destruction (CD)
OPERATION: MINDCRIME, New Reality (CD)
THE MARSHALL TUCKER BAND, Anthology: The First 30 Years (CD)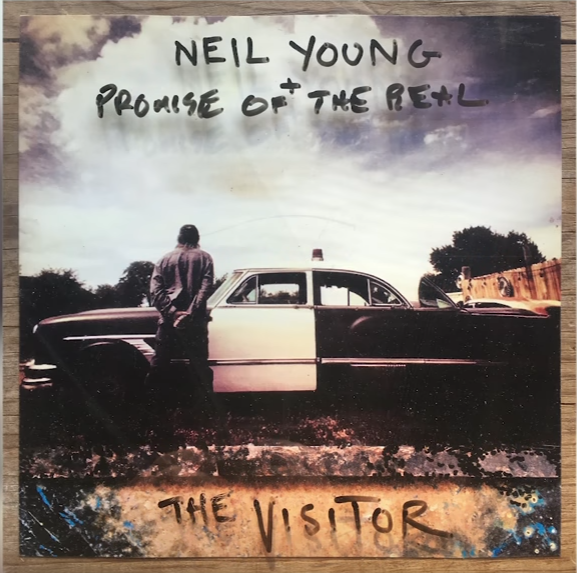 KILLER REISSUES: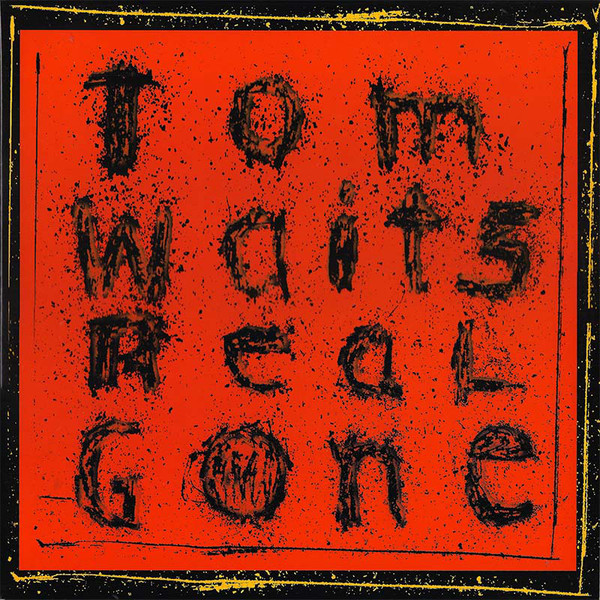 TOM WAITS, Real Gone (Remixed & Remastered) (CD/LP)
On Real Gone, Tom Waits walks a fraying tightrope. By utterly eliminating one of the cornerstone elements of his sound — keyboards — he has also removed his safety net. With songwriting and production partner Kathleen Brennan, he strips away almost everything conventional from these songs, taking them down to the essences of skeletal rhythms, blasted and guttural blues, razor-cut rural folk music, and the rusty-edge poetry and craft of songwriting itself. Real Gone is like two records in one and the contrasting emotions of each play off of each other perfectly. The up tempo tracks are some of the rawest and most kinetic he's ever laid down, while the ballads are among his most haunting and beautiful, even chilling at times. Taken as a whole, the experience is breathtaking. Tom Waits and Kathleen Brennan have personally remixed and remastered Real Gone from the original master tapes bringing a new sonic brilliance to their 2004 creation.
WILCO
Being There (5xCD/4xLP)
A.M. (CD/2xLP)
Two stellar reissues from Rhino Records that reintroduce us to Wilco's early days. The A.M. reissue features the original album, eight studio outtakes and new liner notes from John Stirratt, and Being There goes big, packing the original double album, two live performances from 1996 (one at KRCW radio and the other at the Troubadour), and no fewer that FIFTEEN outtakes from the Being There sessions.
LYMAN WOODARD ORGANIZATION, Saturday Night Special (CD/LP)
Saturday Night Special is certainly a contemporary jazz cult classic album if there ever was one. Merging the heart and soul of Detroit jazz and rhythm & blues while also tossing in a little Latin music, keyboardist Lyman Woodard was at the forefront of defining an instrumental identity for the Motor City on this recording. With top-notch guitarist Ron English, saxophonist Norma Jean Bell, drummer Leonard King, and percussionists Lorenzo Brown and Bud Spangler, Woodard provided solid, head-nodding groove music punctuated by heady, at times spacy jazz improvisation that set the standard for any rival or modern-day jam band.
RUSH, A Farewell To Kings (40th Anniversary Edition)
In many ways, Rush's 5th album, A Farewell To Kings was a breakthrough for the Canadian trio. Blending their progressive-rock muscle ("Xanadu," "Cygnus X-1 Book I: The Voyage") with their evolving commercial instincts ("Closer To The Heart") more smoothly than ever before. This three-CD Deluxe Edition features an Abbey Road Mastering Studios 2015 remastered edition of the album for the first time on CD; a complete Rush concert recorded in February 1978 at London's Hammersmith Odeon, four newly-recorded cover versions of songs from the original album by Dream Theater, Big Wreck, The Trews and Alain Johannes, an instrumental studio outtake of the spacey sound effects the band has creatively titled "Cygnus X-2 Eh," Hugh Syme's song-specific artwork and Rob Bowman's liner notes.
COMING SOON:
NEW ORDER, NOMC15 (12/15)
DALE WATSON, Blackjack (12/15)
And don't forget these STILL-NEW platters that matter!
BJORK, Utopia (CD/LP)
The last material we heard from Björk was a bit of downer, wasn't it? 2015's 'Vulnicura' was a sweeping, majestic break-up album that saw her creating a raw, emotive narrative within her otherworldly soundscapes. It was incredible, but damn it was gloomy. Happily, the febrile 'Utopia' sees her on more upbeat – but no less creative – form, coming on like new age titan Enya if she signed to Hyperdub, home of pioneering dubstepper Burial. Earlier this year Björk smirkingly described her ninth record as her "Tinder album", dealing with the process of falling in love again after experiencing monumental heartbreak. This is most evident on the twinkling harp-swathed 'Blissing Me', where she dreamily sings of "two music nerds, obsessing" and "sending each other MP3s, falling in love to a song". In keeping with the 'Utopia' of its title, Björk has created a paradise-like world here, with birdsong dotted throughout the album, transporting the listener to a magical sonic rainforest, with tracks like 'Saint' having more in common with a David Attenborough nature documentary soundtrack than a pop song. Most evocative of all though, is the sound produced by a 12-piece Icelandic female flute orchestra, the lushness of which lifts every track with a lightness that is at once hopeful but haunting. 'Utopia' is where art, real life and deep experimentation intersects, and it's utterly compelling.
NOEL GALLAGHER, Who Built The Moon (CD/LP)
The third record from Noel Gallagher's solo outfit is, according to the ex-Oasis man, merely him in "more colourful clothes". Brightness is certainly the first thing that strikes you about Who Built the Moon, an album that cloaks Gallagher's hardy guitar-pop in glowing Smithsian riffs, tin whistle samples from novelty 60s tunes and a heady fug of riotous glam rock. Particular highlights include the gloriously Slade-esque Holy Mountain and the singalong-friendly Black and White Sunshine, which resembles Oasis basking on a sun lounger. Even the fact that the album regularly recalls some of the duller post-Britpop bands – It's a Beautiful World is basically an Elbow track backed by a breakbeat – can't dampen the joy that rings out from every corner. Producer David Holmes may be responsible for Noel's change of pace, but the vibrancy and strains of psychedelia never feel like intruders: instead, they act as the perfect foil for the record's blissed-out lyrics about life-changing love.
ELVIS PRESLEY, Christmas With Elvis & The Royal Philharmonic Orchestra (CD)
Christmas with Elvis and The Royal Philharmonic Orchestra brings together Elvis Presley's best-loved yuletide performances from "Elvis' Christmas Album" (1957) and "Elvis Sings the Wonderful World of Christmas" (1971) re-imagined with sublime and exquisite new arrangements performed by The Royal Philharmonic Orchestra.