We're gettin' back in the swing here after a couple lean holiday weeks. We've got some modern-day experimental goodness from TORTOISE, the new TY SEGALL has arrived, former Crooked Still leader AOIFE O'DONOVAN is doing her indie-folk-noir thing, and Matador Records has unleashed the SAVAGES.

NEW GOODIES

TORTOISE, Catastrophist (CD/LP)
Post-rock quintet's first album in seven years!

AOIFE O'DONOVAN, In The Magic Hour (CD/2xCD/LP)
Former Crooked Still singer does dark Celtic folk up right, aided by Chris Thile, Gabriel Kahane, the Brooklyn Rider string quartet and many more. Special Deluxe CD edition includes six bonus tracks!
MATT FLINNER TRIO, Travelling Roots (CD)
Mandolin master blends bluegrass, jazz and classical into his incredible playing.

TY SEGALL, Emotional Mugger (CD/LP)
Has the most productive indie-rock jack-of-all-trades of the last decade really not put out anything for a year?
JESU/SUN KIL MOON, Jesu Sun Kil Moon (CD)
Much-anticipated collabo album melds experimental music with indie-folk.
SAVAGES, Adore Life (CD/LP)
Matador Records serves us up a slice of indie post-punk revival heaven.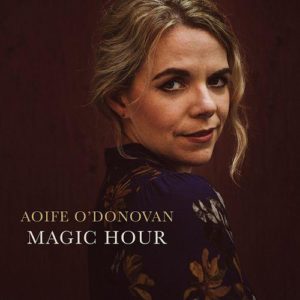 Additional Tasty Re-issues & Re-Stocks.
The kings of the reissue, RHINO RECORDS, have unleashed a plethora of classic vinyl albums as part of their "Start Your Ear Off Right" sale. This multi-title juggernaut includes:
BAD COMPANY, Rock & Roll Fantasy: The Very Best Of Bad Company (2xLP)
180g double-LP with 2 previously unreleased tracks.
THE CARS, The Cars (LP)
Limited edition 12″ blue vinyl.
DEVO, Freedom Of Choice (LP)
35th anniversary limited edition on red, white & blue vinyl.
THE REPLACEMENTS:
Sorry, Ma, Forgot To Take Out The Trash (LP)
Stink (LP)
Hootenanny (LP)
Let It Be (LP)
The Twin/Tone era LPs are available again after being out of print for over 20 years
VARIOUS ARTISTS, The Complete Stax/Volt Singles, 1959-68 (9 xCD)
9 discs and 244 tracks, back in print after being unavailable for over a decade!