The holiday craziness is over and we're back to semi-normal, which for us means slingin' the best selection of new and used vinyl and CD's in town. And speaking of "new," this week's New Releases are topped by David Bowie, Esq.'s Blackstar, along with stuff by bluesman Bob Margolin and First Family Of Jazz drummer Jason Marsalis.
NEW GOODIES

DAVID BOWIE, Blackstar (CD/LP)
Rock's greatest chameleon returns two years after his comeback album to push the mainstream boundaries into darker territory.

BOB MARGOLIN, My Road (CD)
Former Muddy Waters guitarist continues down his own bluesy path.
JASON MARSALIS, Heirs Of The Crescent City (CD)
This fascinating album started out as the soundtrack to a documentary about New Orleans family tradition, but while the drummer and composer was recording, it took on a life of its own.
HINDS, Leave Me Alone (CD/LP)
Spanish quartet's new one is a vital shot of garage rock.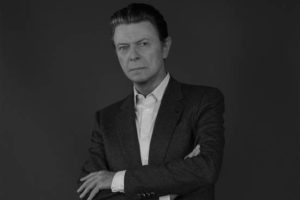 Additional Tasty Re-issues & Re-Stocks.
T-BONE WALKER, Texas Guitar: From Dallas To L.A. (CD)
Tasty blues platter back in print for the first time in 40 years!
AL COHN & DEXTER GORDON, True Blue/Silver Blue (CD)
Two classic collaborations from two jazz masters, available together on CD for the first time.

ELMORE JAMES, The Complete Singles A's & B's, (2xCD)
Two prime discs of the "Dust My Broom" bluesman's ferocious slide guitar and soulful vocals.
BAABA MAAL, The Traveller (1/15)

TORTOISE, Catastrophist (1/22)
AOIFE O'DONOVAN, In The Magic Hour (1/22)
JESU/SUN KIL MOON, Jesu Sun Kil Moon (1/22)
TY SEGALL, Emotional Mugger (1/29)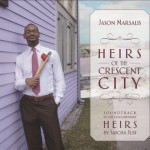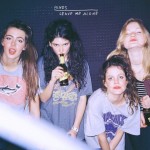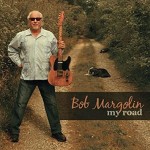 And don't forget these still-new platters that matter!
BRAD MEHLDAU, 10 Years Solo Live (CD)
In the event that you can pry this one out of Gene's hands, you'll have yourself an expansively annotated 4-disc set charting the course of one of the most talented, melodic, unpredictable classical pianists of the last few decades. There are no boundaries for Mr. Mehldau, only more great music to play.
BARONESS, Purple (CD/LP)
Anthemic, riff-heavy hard-rockers speaker-splitting new album. Free bonus limited-edition cassette with CD/LP purchase.
CAGE THE ELEPHANT, Tell Me I'm Pretty (CD/LP)
Tight, wiry indie-rock from Matthew Shultz & Co.
CASS MCCOMBS, Folk Set Apart (CD/LP)
A rarities & B-sides collection from one of the most prolific and talented folkers of the last decade.
PUSHA T, King Push (CD)
Red-hot rapper, game changing lyricist.