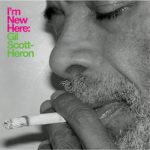 GIL SCOTT-HERON, I'm New Here (10th Anniversary Edition)  (LP/CD)
In February 2010, the late, legendary musician, poet and author Gil Scott-Heron released his thirteenth, and last, studio album. First conceptualised in 2005, and ultimately produced by XL Recordings head Richard Russell during New York recording sessions that commenced in January 2008, I'm New Here was Scott-Heron's first album in thirteen years and found him sounding as vital, boundary-pushing and insightful as ever before. In addition to the original album, the I'm New Here 10th Anniversary Edition features two unreleased tracks – a cover of Richie Havens' 'Handsome Johnny' and a previously unheard Scott-Heron song 'King Henry IV' – as well as a selection of other recordings from the original I'm New Here sessions that were only previously available on a rare, vinyl only deluxe version of the LP.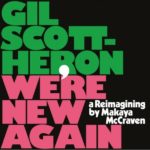 GIL SCOTT-HERON/MAKAYA MCCRAVEN, We're New Again (a reimagining by Makaya McCraven) (LP/CD)
For Makaya McCraven, sampling is a means of remembrance. The Chicago-based drummer and producer has spent recent years honing his studio style to incorporate samples of his own improvised live performances, overwritten and rerecorded.  This self-remixing style makes him an ideal interpreter for a 10th-anniversary reimagining of Gil Scott-Heron's final album, I'm New Here. Not only are they both musicians from Chicago but McCraven's drummer father played with Scott-Heron's proto hip-hop contemporaries the Last Poets. And it is this playing that McCraven Jr samples on his reworking of New York Is Killing Me, adding a punchy phrasing to Scott-Heron's inimitable, pain-stricken growl. He breathes life back into these 18 compositions, enlisting the likes of fellow Chicago players Jeff Parker and Junius Paul to improvise on the arrangements, and situating Scott-Heron's work back within the improvisatory tradition. Ultimately, it is a pleasure to hear Scott-Heron's voice – whether in scratchy falsetto or in soliloquising baritone – and McCraven's rearranging, often minimizing instrumentation, pays beautiful homage to it. By sampling and placing his work within the radical future of Chicago's jazz scene, McCraven honors Scott-Heron's memory anew.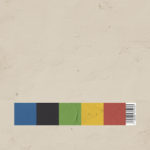 JOHN MORELAND, LP5 (LP/CD)
It's sometimes tough for longtime fans of an artist to accept when their favorite artist wants to change things up a bit. Dylan going electric, KISS doing disco and Sturgill bringing in the Stax-style horns, are all sonic shifts that have elicited head-scratches from fans simply hoping for more of the same. Although the reaction won't be as legendary or infamous as the aforementioned style switches, John Moreland's new record is indeed another example of an artist that was simply not O.K. with more of the same. The Oklahoma-native's latest album, the appropriately titled LP5, is certainly a bit of a gut punch to those who prefer their hardscrabble folk rock to be as rough as the singer's three-day beard while shoved in the back of a touring van in the middle of a month-long tour. Loops from a drum machine and electronic flourishes indeed signify a change in musical direction for Moreland, but to be clear, this record isn't signaling a reinvention. The lyrical genius Moreland's followers have come to crave is as present and clear as it has ever been. Throughout the record a search for some sort of truth is powerfully evident. Just as he's always done, Moreland is working stuff out while we listen in.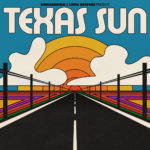 KHRUANGBIN & LEON BRIDGES, Texas Sun (LP/CD)
Driving anywhere in Texas can cost you half a day, easy. For example, it'll take you over four hours just to get from R&B singer Leon Bridges' hometown of Fort Worth down to Houston, where the psychedelic wanderers in Khruangbin hail from. The state is vast, crisscrossed with rugged expanses of road flanked by limestone cliffs and granite mountains, forests of pine and mesquite, miles of desert or acres of sprawling grassland, all depending on what part you're in. And it's all baking under the Texas Sun that lends its name to Bridges and Khruangbin's new collaborative EP. On Texas Sun, these two members of the state's musical vanguard meet up somewhere in the middle of that scene, in the mythical nexus of Texas' past, present, and future—a dreamy badlands where genres blur as seamlessly as the terrain.

CHRISTIAN MCBRIDE, The Movement Revisited: A Musical Portrait Of Four Icons (CD)
Renowned bassist, bandleader, composer, artistic director, and preeminent jazz spokesperson Christian McBride has turned his childhood fascination of Black American history into a 20-year-long Civil Rights project highlighting the icons Rosa Parks, Malcolm X, Rev. Dr. Martin Luther King Jr., and Muhammad Ali, as well as Barack Obama on The Movement, Revisited: A Musical Portrait of Four Icons.  This stunning opus and continually evolving project combines elements of small jazz combos, gospel choir, big band, theater and dramatic, often starkly riveting and compelling spoken word through the voices of Sonia Sanchez, Wendell Pierce, Vondie Curtis-Hall, and Dion Graham.

ANTIBALAS, Fu Chronicles (CD)
GENE'S WEIRDO AVANT-GARDE REISSUE CORNER: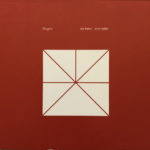 NILS FRAHM & ANNE MULLER, 7 Fingers (LP/CD)
Fans of the Berlin based Nils Frahm are by now familiar with his beguiling live shows where more often than not fellow touring artists are encouraged to join Frahm on stage – the likes of Rachel Grimes, Rob Lowe of Balmorhea as well as label colleagues Peter Broderick and Ólafur Arnalds have all obliged with fascinating results. It will come as no surprise then that Nils Frahm, an accomplished composer and producer who signed to Erased Tapes in 2009, has extended his collaborative live musings to encompass the recording studio, working for the first time with noted cellist and fellow Berliner Anne Müller to produce 7fingers. With their first collective release Frahm and Müller have built a world where modern classical and electronica collide creating an intoxicating and delicious collection of songs. Primarily a pianist Nils Frahm provides evidence with 7fingers that he can effortlessly turn electric throwing in loops, samples and glitches to accompany and showcase Müller on cello. Anne Müller, a renowned musician noted for her work with the Wolf-Ferrari-Ensemble, Phillip Boa and recent tours with Agnes Obel, proves an amp musical partner for Frahm.

KILLER REISSUE: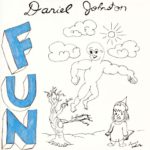 DANIEL JOHNSTON, Fun (LP)
Fun was originally released in 1994 on Atlantic Records, while singer/songwriter Daniel Johnston was housed in a mental institution. Featuring some of Daniel's finest songwriting and boasting the most "accessible" sound of his eccentric and deep catalog, producer Paul Leary (Butthole Surfers) eloquently preserves the singer/songwriter's earnest appeal and wraps it in sympathetic musical support. The aspiring cartoonist's playful, symbol-heavy sketches have graced many of his album covers, including Fun.