The new Nikki Lane album sidles right down the fine line between country and rock iu this week's new releases, along with a spankin' new Ryan Adams, the first Son Volt record in four years, Alison Krauss' first solo album since 1999, and some fresh bluegrass from The Gibson Brothers! Read on…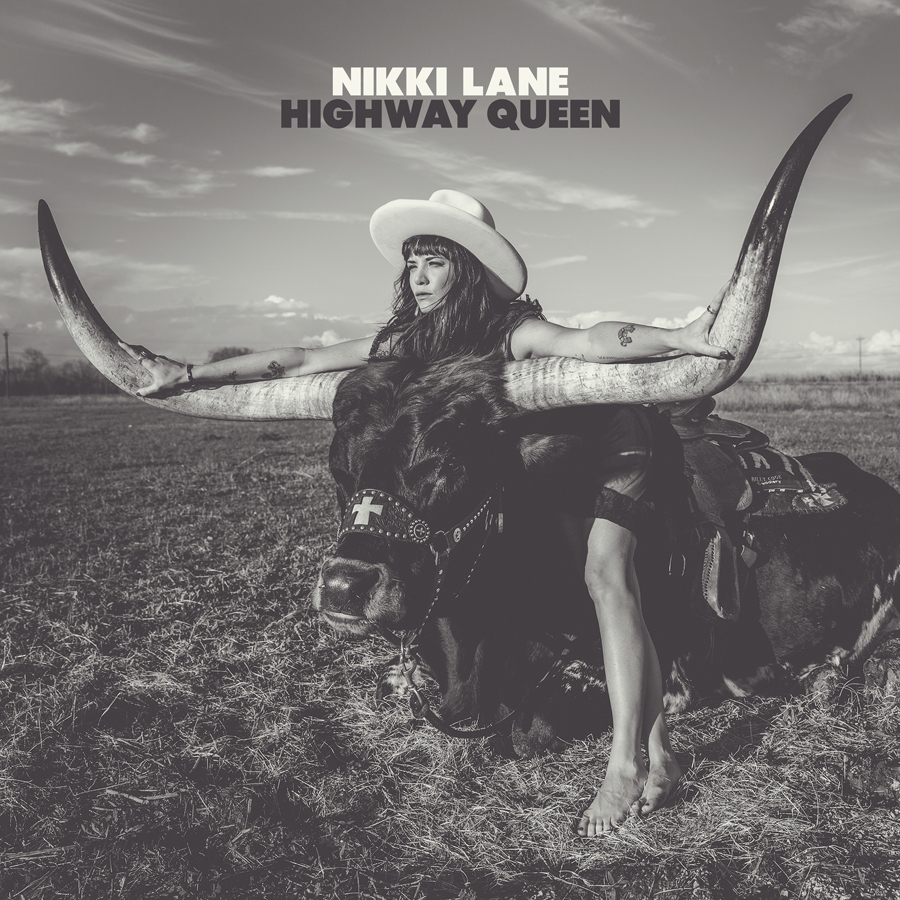 NIKKI LANE, Highway Queen (CD/LP)
Seven hundred thousand rednecks – that's what it takes to get to the top," yells Nashville singer Nikki Lane, having calculated exactly where she wants to be. After working with producers including the Black Keys' Dan Auerbach, her third album sees her take more control, along with boyfriend Jonathan Tyler, for a boisterous collection of firecracking "outlaw country." Lane's fiery, Loretta Lynn/Emmylou Harris-style vocals deliver tales of life on the road, smalltown gossips and female empowerment. She sassily sings of breaking hearts in every town, but Send the Sun alludes to the depressions caused by conducting a relationship via telephone. The beautiful, pedal steel-laden Forever Lasts Forever mourns a failed marriage. It makes for a convincingly personal but still universal portrait. Trading postmodern sheen for a more traditional sound could help attract the support from country radio stations that Lane needs, in a crowded field, to achieve a mainstream breakthrough. But even if not, "There ain't no one gonna make me stop."
RYAN ADAMS, Prisoner (CD/LP)
It's hard to make American rock with the epic sweep of Springsteen or Petty and keep it free of bombast. Ryan Adams doesn't always manage it on Prisoner, his first album since he covered Taylor Swift's entire 1989 album a couple of years ago, and his first set of original material since 2014. But he comes close. Between the clanging power chords and the big choruses, Adams, who also produced Prisoner, leaves ample space for intimacy. And he doesn't bellow; he sings the tunes. Such restraint is appropriate on Prisoner's vignettes of lost love. Shiver and Shake seethes with regret and muted passion, and a reverberating guitar coils around the plaintive Outbound Train. His heart-on-sleeve lyrics are often unambiguous: "Feels like I'm headed for a breakdown," he sings on Breakdown; "I am a prisoner," he declares on the title track, as a guitar chord pans prettily across the stereo. Adams is at the peak of his powers on Prisoner.
SON VOLT, Notes Of Blue (CD/LP)
For Notes of Blue, Son Volt explores many facets of just that. The ten songs that make up the album's brief half-hour runtime pull from a number of influences. Farrar has said that he was influenced on this album by the unique guitar tunings of the likes of Mississippi Fred McDowell, Skip James, and Nick Drake and it shows. This isn't mass marketed and neatly packaged blues rock. This is a deep dive into the blues roots of a number of genres. There are country-blues in album opener "Promise of the World." Songs like "Cairo and Southern" ramps up the blues aspects of the folk rock melodies of the Laurel Canyon Sound. But the most satisfying songs on Notes of Blue are when Farrar and company turn their amps up to that proverbial eleven and put on a pure rock and roll blues revue. From the driving kick drum anchored fuzz of "Cherokee St." to the almost punk ferocity of "Static" to the album's true standout track, "Midnight." There's more than a little of Tom Waits' cabaret rock and roll flare in the slow but forceful guitar strut and the lyrical balancing act between damnation and redemption when Farrar intones the song's tag line "It's always midnight way down in Hell."
THE GIBSON BROTHERS, In The Ground (CD)
The Gibson Brothers' brand of bluegrass is a visceral mix of heritage and soaring harmony, making them the premiere brother duet of the genre, following in the footsteps of legendary brother acts such as the Stanley Brothers, Jim & Jesse, and the Osborne Brothers. Their first-ever album of entirely original songs, In the Ground sees the Gibson Brothers taking on their own roots as the sixth generation of Gibsons to grow up on their family farm. The two-time International Bluegrass Music Association Entertainers of the Year follow up their stellar, 5-times nominated tribute to brother harmonies, Brotherhood, with this latest effort, which digs even deeper into their commitment to family and their history. The themes come from the farm, their childhood, and the region in which they were raised. One can hear their dedication to the songs, from the lighthearted to the profound; in the modernity of the lyrics, matched with a virtuosity that feels somehow both traditional and revelatory. Featuring celebrated, award-winning Dobro player Rob Ickes, In the Ground reaches into new territory for the Gibson Brothers as they reflect on their past.
ALISON KRAUSS, Windy City (CD/LP)
Alison Krauss injects classic songs with new life  on her first solo album since 1999, paying tribute to masters such as Willie Nelson, Ray Charles and Roger Miller, while offering a contemporary context. Krauss, a longtime Grammy favorite for her work in bluegrass and folk, is trying something new with country and the album marks a comeback for her, after a battle with dysphonia, a health condition that caused her throat to close, making it impossible for her to sing. It's hard to argue with the way Krauss, with help from veteran producer Buddy Cannon, gives a lot of these songs new life.
ROBERT RANDOLPH & THE FAMILY BAND, Got Soul (CD/LP)
Got Soul. The album reaffirms that Randolph and his Family Band have truly evolved into one of the most exciting and innovative outfits in contemporary music. Got Soul takes stock of Randolph's past as a church musician as it pushes the band forward into new places. There is no shortage of originality on the album with songs that run the gamut from gospel numbers to deep, funky grooves to incendiary rock-and-soul jams. The hauntingly exquisite "Heaven's Calling" features Randolph on solo steel while guest vocalists Darius Rucker and Anthony Hamilton lend their golden voices to "Love Do What It Do" and "She Got Soul" respectively. "I Thank You," the 60s Sam & Dave R&B smash, is completely re-imagined in the hands of the Family Band and Snarky Puppy's very on Cory Henry.
OTIS TAYLOR, Fantasizing About Being Black (CD)
Intended as a history of African-American life, from slavery onwards, the 15th album from "trance blues" maestro Otis Taylor proves a raw experience. Banjo Bam Bam, for example, is the voice of a shackled slave who is slowly losing his mind, Jump Out of Line an edgy, uptempo piece about civil rights marchers' fear of being attacked. Elsewhere come troubled stories of mixed-race relationships and children given up for adoption. It's unflinching stuff, though Taylor rings the changes musically. His customary guitar and banjo drones are here, along with fiddle and cornet, but there's also John Lee Hooker-style raunch, slide guitar from Jerry Douglas and the psychedelic flourishes of teenage axe tyro Brandon Niederauer.|
EISLEY, I'm Only Dreaming (CD/LP)
Eisley have proven themselves to be a consistent staple in the scene for the past 20 years. In that time, the band has gone through several lineup changes, resulting in their current state, with Sherri DuPree-Bemis now acting as the only singer. It's a daunting thing to take on, but at the same time incredibly exciting. The desire to forge toward something new is palpable on new album I'm Only Dreaming. Listening to the record, it's clear that DuPree-Bemis has taken the new challenge in stride. The rest of the band doesn't waste any time incorporating new sounds either. On "Sparking," a faint trip-hop beat flows through the undercurrent, while DuPree-Bemis' voice floats above. Will Yip's production is clear and a great direction for the band; their usual indie-pop dips into waters of spacier music on tracks like "You Are Mine." Throughout the record, DuPree-Bemis doesn't shoulder the vocal duties alone, as she's joined by the likes of Anthony Green of Saosin and Circa Survive, as well as her husband, Say Anything frontman Max Bemis. Her voice can easily keep up with Green's register, both vocalists swirling together to generate sweet feelings of bliss and beauty. Plus, any collaboration with Max is a surefire hit to the feels
HANNI EL KHATIB, Savage Times (CD/LP)
While Hanni El Khatib's music clearly has mainstream appeal, given it's been featured in multiple television series soundtracks from Suits to Luther, the singer songwriter remains pretty unconventional. A San Francisco-based musician with Palestinian and Filipino parents, and a penchant for both classic rock n' roll and rhythm and blues, eclectic sounds and themes make their way into his songs – and his latest 19-track record Savage Times is not free from these contrasts. First track "Baby's OK" crashes in as a Strokes-influenced two and a half-minute, light-hearted clanger, which seems to be about annoying his girlfriend by getting too high. But the album takes a more aggressive, thrashy and serious turn with "Born Brown" and "Mangos and Rice", two tracks that seem to tackle the singer's lack of control over his cultural identity.Then weaved into the record are softer, disco-inspired songs like "Paralyzed", which fittingly seem to reference softer feelings too – it's technically a love song, granted "You came all over me / like a ton of bricks" is hardly a subtle portrayal of infatuation. "Gun Clap Hero" is also an overt critique of US gun culture – but to a chirpy, tame rock riff. Jazz piano makes its way into the slower "Black Constellation", showing the range of influences El Khatib has squeezed into the album.
GRAILS, Chalice Hymnal (CD/LP)
For new album Chalice Hymnal, it helps that Grails has been on its members' respective backburners for six years. After 2011′s Deep Politics, Grails co-found Emil Amos released an album with meditative doom metallers Om and four with his lo-fi folk project Holy Sons. Amos also joined his songwriting partner in Grails, Alex Hall, for a series of instrumental, hip-hop-influenced records under the name Lilacs and Champagne. So while this project, itself, took some time off, its members certainly did not. They did, however, bring back a lot of new ideas to the table on new album Chalice Hymnal, a record that sounds simultaneously like the band's most diverse and most accessible yet.
JENS LEKMAN, Life Will See You Now (CD/LP)
Singer Jens Lekman has always reveled in quirky, whimsical storytelling, sort of like the indie-pop inverse of Tom Waits. His fourth LP, Life Will See You Now, presents 10 new vignettes with a bizarre cast featuring a Mormon missionary seeking the meaning of life, a pair of friends joyriding on a hotwired Ferris wheel in the middle of the night and a man curiously examining a 3-D printout of his own tumor. One disco-y tune recounts "How We Met, the Long Version," but it goes back to the Big Bang. Although Lekman's voice sometimes sounds like Morrissey doing a Kermit the Frog impression, he revels in strong songwriting and brilliant hooks played on steel drums, funky horns and hip-hop bells.
BIG SEAN, I Decided (CD)

FAT JOE/REMY MA, Plata O Plomo (CD)
ORWELLS, Terrible Human Beings (CDLP)
STRAND OF OAKS, Hard Love (CD/LP)

SUPER FURRY ANIMALS, Radiator (CD)
CHARLIE WILSON, In It To Win It (CD)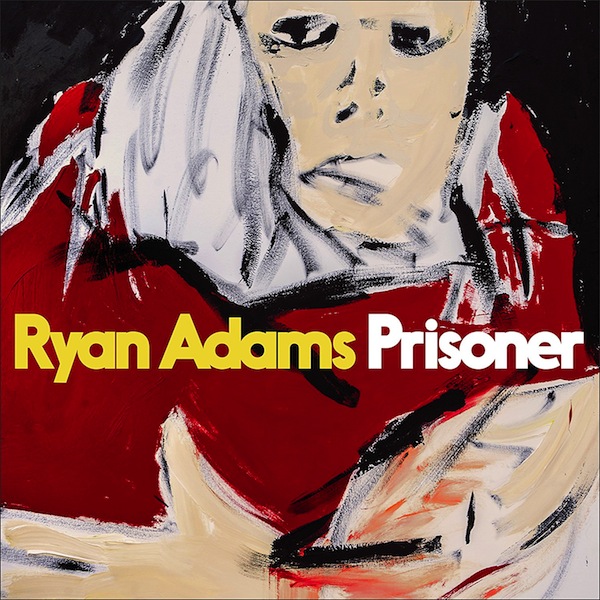 KILLER REISSUES
RETURN TO FOREVER, Live (Complete Concert) (2xCD)
Live was the final album by fusion band Return to Forever. It was recorded live at the Palladium in New York City on May 20 1977 as part of the Musicmagic tour to support the album of the same name. This was the only tour to feature the Musicmagic (1977) lineup, which included original members Chick Corea, Stanley Clarke, and Joe Farrell, along with a newly added member, Chick Corea's wife, Gayle Moran on vocals, piano and organ, and a six-piece horn section.
And don't forget these STILL-NEW platters that matter!
BLACK JOE LEWIS & THE HONEYBEARS, Backlash (CD/LP)
Recorded in the band's hometown of Austin, Backlash is their most stylistically adventurous work so far, and expands their sound by bringing gritty guitar tones and Stax-styled horn sections to intricate, danceable arrangements inspired by the likes of Nile Rodgers. The album delivers a host of songs rooted in regret but steeped in a defiant spirit. Backlash ultimately unfolds as an album both joyfully chaotic and intensely cathartic.
CHUCK PROPHET, Bobby Fuller Died For Your Sins (CD/LP)
Chuck Prophet describes his new album 'Bobby Fuller Died For Your Sins'  as a "California Noir," an album inspired partly by the mysterious death of rocker Bobby Fuller in LA in 1966. "California has always represented the Golden Dream, and it's the tension between romance and reality that lurks underneath the surface in all noir films and paperbacks, and that connects these songs." Gritty and jangly, Chuck's new album features 13 original works that explore doomed love, loneliness and fast-paced violence via Chuck's muscular songwriting craft. They include songs about Fuller, the death of David Bowie, and the killing of San Francisco security guard Alex Nieto that drew international headlines as "Death By Gentrification."
ELVIN BISHOP, Elvin Bishop's Big Fun Trio (CD)
The music is rootsy, spirited and soulful, performed by serious musicians hell-bent on having a good time. Elvin Bishop's Big Fun Trio features Bishop's down-home delivery, deep blues picking and slide guitar playfully meshing with Bob Welsh's piano and guitar licks and Willy Jordan's soul singing and propulsive cajón playing. The album's laid-back, front-porch vibe mixes four rollicking Bishop originals with three co-writes and five raucous, well-chosen covers of songs by Lightnin' Hopkins, Fats Domino, Sunnyland Slim, Ted Taylor and Bobby Womack. And because one can never have too much fun, Bishop's pals Kim Wilson, Charlie Musselwhite and Rick Estrin stop by the sessions, each adding his distinctive harmonica talent (and in Musselwhite's case, vocals too) to a song. Listening to the proceedings, it's easy to see why the Chicago Sun-Times enthusiastically declared, "It's impossible not to like Bishop. He's always singing something lowbrow and uplifting."
KRIS KRISTOFFERSON, Austin Sessions (CD)
For the follow-up to Moment of Forever, his first set of new original songs in years, Kris Kristofferson decided to record a set of stripped-down new versions of his classic songs. This project, released on Atlantic Records and entitled The Austin Sessions, was a star-studded affair, featuring harmony vocals from Jackson Browne, Steve Earle, Matraca Berg, Vince Gill, Marc Cohn, Alison Krauss, Catie Curtis, and Mark Knopfler. In one sense, it's easy to question why Kristofferson needed to record these songs again, since much of his catalog seems to consist of reinterpretations of these songs, but taken on its own terms, it's a good listen. In a way, Kristofferson's voice — which never had too much range, even at its peak — sounds better now that its older; the ragged edges and wear give it more character, which lend character to the songs. Ultimately, The Austin Sessions isn't a major addition to his catalog, but there's enough warmth and personality to these recordings to make it worth a listen for longtime fans.
MARK PORKCHOP HOLDER, Let It Slide (LP)
Mark Porkchop Holder of Black Diamond Heavies shows just how good the slide guitar can sound on his new album Let It Slide. This album is a great mix of blues and rock and roll that begs to be blared from speakers whether they are in your car or house. Holder has tremendous skill as a slide guitarist and produces songs that you want to hear repeatedly.
JESCA HOOP, Memories Are Now (CD/LP)
Jesca Hoop's new album Memories Are Now wastes no time in making clear its confidence, confrontation, and craftsmanship. The stark and reverberant title track opens the set with "a fighting spirit," says Hoop, serving as an anthem to push through any obstacle and put forth your very best work. And she has unequivocally done that here, with an album of stunningly original songs–minimalist yet brimming with energy, emerging from a wealth of life experience, great emotional depth, and years of honing the craft of singing.