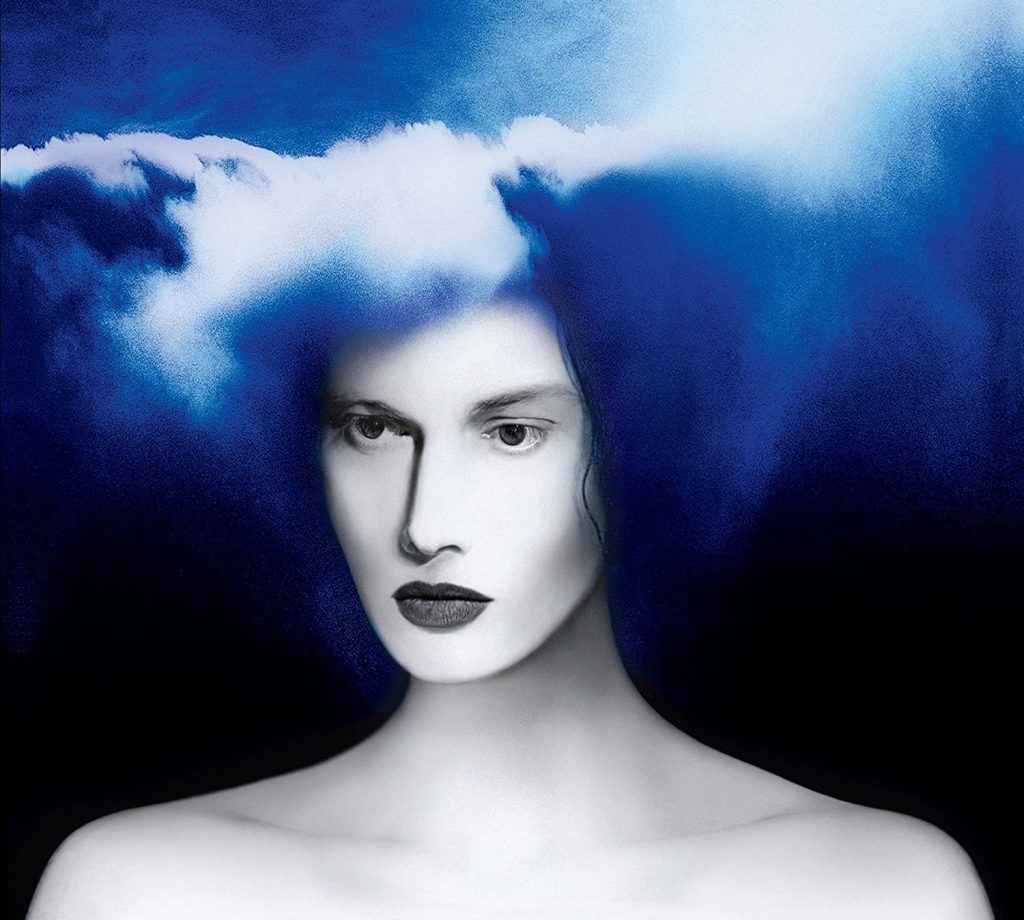 JACK WHITE, Boarding House Reach (CD/LP)
How does one represent in 2018 as both rock hero and cross-cultural ally?  It's a question every artist ultimately needs to answer for themselves. Jack White seems to be wrestling with the question on Boarding House Reach – a messy, sprawling, daffy, howling set that sounds spiritually hungry, collectively driven and, instructively, a little bit lost. It's his strangest record, but per usual, it shows his continued devotion to rock's dark arts: the tangled cultural roots, "mistake"-enhanced recording traditions, self-righteous fury and fetchingly-deranged megalomania. Boarding House Reach seems to ponder rock's racial fluidity, too. Tellingly, it looks less to Jack White's adopted city of Nashville than to his hometown of Detroit, the industrial giant and Great Migration magnet that shaped Aretha Franklin, George Clinton, and Juan Atkins, alongside the Stooges, the MC5, and Lester Bangs. That's not to mention the pale-faced rappers who've made engagement with black-rooted culture into a sometimes-problematic cottage industries, including Eminem (whose ally-hood includes his pro-Colin Kaepernick, pro-military viral "freestyle" on last year's BET Hip-Hop Awards) and Kid Rock (who recent liberal-bait includes shilling "GOD GUNS & TRUMP" t-shirts on his website). White mentioned having Motor City heroes Funkadelic in mind on Boarding House Reach, as well as Miles Davis's seventies jams, and that's evident in the sound. The LP also takes off from the hip-hop-minded acid funk White forged on 2014's Lazaretto (the title track, the instrumental single "High Ball Stepper"), with flashes of Paul's Boutique and golden-era Bomb Squad. As they do on most "rock" records of note lately, electronics figure prominently, but in surprising ways. The triptych centerpiece of "Hypermisophoniac," "Ice Station Zebra" and "Over and Over and Over" is a three-fer groove storm with state-of-the-digital art Critter & Guitari synth squalls, heavy metal blast beats, sick guitar excursions, old-school rap flows and jazz piano asides. The raps are striking from a guy whose disinterest in hip-hop is on record, if maybe exaggerated in the public perception, especially for a guy who was collaborating with rappers even before his aborted team-up with Jay-Z. Mostly White sounds like a scrappy, abstract-leaning '80s-style battle rhymer who probably didn't win a lot of battles. Elsewhere, experimental detours dead-end: "Everything You've Ever Learned" feels like aimless twaddle with newly-unboxed digital toys. But at its best, the spirit of freaky free-play is thrilling and refreshing, a worthy end unto itself, especially given the caliber of players (MVP drummers Carla Azar and Louis Cato, multi-instrumentalists DJ Harrison and Neal Evans). Like nearly all of White's work, it manages to feel fresh, original, and still deeply rooted in history. On "Ice Station Zebra," named for the 1968 spy film starring a queer white matinee idol (Rock Hudson) and a black football hero (Jim Brown), White rhymes "yo" and "Caravaggio" to sermonize about how creative influence and musical exchange take place. "Everyone creating is a member of the family/Passing down genes and ideas in harmony/The players and the cynics might be thinking its odd/ But if you rewind the tape we're all copying god," he flows. Self-serving perhaps, and maybe explicitly at odds with his recent dis of DJ Khaled for copying Santana's "Maria Maria" on "Wild Thoughts." But philosophical consistency is one thing, art's another, and within the closed-circuit of a song, White makes a case for cosmic unity as logical and true to the groovy Detroit we're-all-in-this-mess-together tradition as anything on Funkadelic's Cosmic Slop. Power to him.
PAUL THORN, Don't Let The Devil Ride (CD)
With the Blind Boys of Alabama and the McCrary Sisters as guest vocalists, the Preservation Hall Horns among the musicians, and Rick Hall's Fame and Sam Phillips' studios as well as Preservation Hall providing recording mojo, Thorn could have performed "Happy Birthday to You" and it would have sounded smothered in tangy barbeque sauce. But Thorn taps his sacred roots (his father was a bishop in the Church of God of Prophecy, a Pentecostal denomination) as well as his abiding affection for African American gospel music, and especially Kevin Nutt's Sinner's Crossroads radio show on WFMU, to showcase gospel and spiritual staples done with profound respect for the originals. It's his first all-gospel album. Thorn's sound is a cross between Eli "Paperboy" Reed and the early work of fellow Pentecostal singer Brother Claude Ely.  The album celebrates wooden church religion from the opening rouser, "Come On Let's Go," to the very end. None of the songs will be unfamiliar to the gospel enthusiast, and especially to those who prefer the prewar guitar evangelist and postwar gospel quartet styles. Among the standouts is the go-to quartet song, "He's a Battle Axe." It incorporates the lyrics of  "The Lord's Alphabet," a Golden Gate Quartet selection in which Christ and his infinite abilities are described using 26 words, each starting with a different letter of the alphabet. Thorn puts a Pops Staples twang into the unabashed sacred-secular mashup that is the title track, written by O.V. Wright and done solidly by Chicago's Windy City Four. Outstanding slide guitar work propels the Blind Willie Johnson classic, "Jesus Gonna Make Up My Dyin' Bed." Thorn and company form into a choir to deliver a slow-as-molasses version of the O'Jays' "Love Train." In the process, they unearth a soulful spirit normally buried beneath the beat. On the other hand, a sped-up version of "Soon I Will Be Done" converts the spiritual into a joyful congregational singalong, complete with handclapping. On "Keep Holding On," Thorn sings, "I can make more money / By singing rock and roll / But I'll keep singing for Jesus / Until I don't have a suit of clothes." That's living the life you sing about, son. Thomas A. Dorsey, for one, would approve. Don't Let the Devil Ride deserves all the attention it can muster so Paul Thorn can continue singing for Jesus without worrying about the status of his wardrobe.
GUIDED BY VOICES, Space Gun (CD/LP)
For a celebrated rock band that's by now old far enough to order a Miller at the bar, Guided by Voices have always had a weird shyness about releasing a big-time, polished rock record, start to finish, full stop. Space Gun, the group's most consistent album to date, is that record. It's not that Robert Pollard and his long-running band haven't come really close. Their first slick musical reinvention, the Ric Ocasek-helmed Do The Collapse (1999), featured music commercially accessible enough to soundtrack film and TV like NCAA Football and Buffy the Vampire Slayer, but was lessened by its claustrophobic production. Its follow-up, Isolation Drills (2001), halted its glorious high fidelity for the slightly self-conscious tape-recorded acoustic guitar interlude "Frostman," as if these Midwesterners were to say, "Look, we haven't gotten a big head or anything." This isn't exactly a bad thing, and I imagine there are GBV fans who would see me as heretical for questioning "Frostman." But it speaks to a certain longing in the group's fanbase that's been fitfully fulfilled. This is part of what makes Space Gun so thrilling. It's an exhilarating rush of well-oiled playing, great production and even better tunes, and it displays the tightest-ever Guided by Voices lineup at full bore. More than on any other GBV album, Space Gun has got an interstellar fascination and a curiosity about the future. Pollard's word bank has become paranoid and suspicious of our data-bloated modern world. "It's no fun being lost in a make-believe city," Pollard sings in the standout single "See My Field." "The Star Wars people look and laugh." Elsewhere, the backing players have expanded their toolkit, finding better ways to integrate outré, electronic textures while not interrupting the flow. This rings true for returning guitarist Doug Gillard, who is a huge presence here as an arranger — check out the swelling Mellotron on "That's Good," a lost Pollard ballad rescued from the Suitcase demo compilations and given a bath, shave and a haircut. Gillard also includes found sounds in unique ways — the whining paper-towel dispenser in the title track, the silly, chirping cat toy at the top of "I Love Kangaroos," the white noise that consumes "Hudson Rake." So, this is something like the the one hundred and second Pollard album, with the promise of another double album in 2019. How do we process this one? It's a fulfilled campaign promise, in a way. It delivers on the awe-inspiring noise of the group's greatest lineup to date on record. It captures our era in only the most Pollardian way. And although we might get hit with yet another album faster than a speeding bullet, Space Gun is a zippy, exhilarating gem on its own terms.
WYNTON MARSALIS, United We Swing (CD)
Blue Engine Records makes the most memorable performances from Jazz at Lincoln Center's historic gala concerts available for the first time with the release of United We Swing: Best of the Jazz at Lincoln Center Galas.The album-which features some of the 20th century's biggest musical stars, including Blind Boys of Alabama, Jimmy Buffett, Ray Charles, Eric Clapton, Bob Dylan, Lenny Kravitz, John Legend, Lyle Lovett, John Mayer, Audra McDonald, Natalie Merchant, Willie Nelson, Carrie Smith, James Taylor, and Susan Tedeschi, and Derek Trucks. Recorded between 2003 and 2007, United We Swing finds an unparalleled array of music talent that collectively boasts 94 Grammy Awards joining Jazz at Lincoln Center Managing and Artistic Director Wynton Marsalis (a nine-time Grammy Award winner himself) and some of the world's top jazz musicians to perform blues-inflected versions of iconic American repertoire. Their backgrounds and musical stylings are diverse, but together these artists raise their voices to highlight jazz's importance to America's cultural heritage and to remind us that, even in divided times, music can unite us all.
JAKOB BROS, Returnings (CD)
Danish guitarist Jakob Bro was something of a late bloomer as a leader on ECM. Several sideman stints for the label in service of Paul Motian and Tomasz Stanko finally parlayed into project in the driver's seat in 2016 despite his having made nearly a dozen albums on his own self-produced imprint Loveland dating back to 2003. The lag certainly wasn't due to an absence of accolades in his native country. That esteem is justified on Returning, which teams him with American bassist Thomas Morgan and two elders of the Scandinavian jazz community, trumpeter Palle Mikkelborg and drummer Jon Christensen. Bro embraces an indelible and comprehensive aesthetic from the outset, one comprising eight tone poems that clock to an efficient LP-length forty-minutes. "Oktober" blends watercolor washes of muted trumpet and guitar with the even-keel plink and plunk of Morgan's strings and Christensen's quiet cymbal chatter to create a glacial grayscale reverie. "Strands" winds outward around a central riff by Bro picked up by Morgan and elaborated by Mikkelborg's vapor trail phrases on muted and open horn as subtle mallet play limns the edges. "Song for Nicolai" turns inward on an evanescent, airily embroidered melody. With music this porous and oxygenated there's often the danger of inordinate diffusion displacing the weight, but Bro routinely tethers the interplay to durable stanchions that keep both structure and temperament intact. "View" blooms from the simplest of beats by Christensen, fusing with Morgan's oblique pizzicato patterns in a combination that relies on implied space as it does actual sound. Bro capitalizes on the resulting earned anticipation, holding off entry with Mikkelborg until nearly the halfway mark. "Lyskaster" by contrast is a model of persistent ensemble romanticism, which each player aiming at maximum lyricism in dealing with what amounts to arguably the most dulcet melody of the date. "Hamsun" approaches collective concordance from another direction with Bro sheathing his tones in a glowing sheen of aqueous reverb for an intimate conversation with Morgan sans colleagues. Mikkelborg and Christensen are back on board for the title piece and closing number "Youth" with Bro using a phasing effect on the first to create slanting arcs of striated sound. Echo invades the other instruments as well and the tonally destabilizing results are the closest the quartet gets to dissonance on the session. Bro's designs align with his label's longstanding aural protocols without capitulating to them completely and it's in that distance that this album carries its most impressive cachet.
KURT ELLING, The Questions (CD)
The Questions opens with the powerful, insistent questions and stark, disturbing answers of Bob Dylan's "A Hard Rain's A-Gonna Fall." What follows is the surprising assurance of "A Happy Thought," a poem by the American poet Franz Wright, set to music by Elling's collaborator, pianist and arranger Stu Mindeman. This establishes a kind of back-and-forth on The Questions – searching inquiries and thoughtful responses that both challenge and inspire us to find our own answers. The world-weary resignation of Paul Simon's "An American Tune" is followed by falling, loss, and redemption in Peter Gabriel's "Washing of the Water." The Jaco Pastorius instrumental, "Three Views of a Secret," becomes the celebratory "A Secret in Three Views" with Elling's lyric inspired by a poem by the 13th century mystic Rumi. Elling's lyric concedes that quests to find meaning and purpose may all be for naught, but it also encourages us to take heart and awaken to the transforming power of love. In contrast, "Lonely Town," from the Broadway musical On the Town, by Leonard Bernstein, Betty Comden and Adolph Green, reflects the empty inner landscape when there is no love to come home to.
STEVE GADD, Steve Gadd Band (CD)
The Steve Gadd band, headlined by the legendary drummer, is out with their fourth self-titled album on March 23rd. An eclectic collection of jazz songs that showcase each member's individual taste and talents, it is certainly a pleasure to listen to. Playing with Gadd are Walt Fowler (trumpet and flugelhorn), Jimmy Johnson (bass), Michael Landau (guitars), and Kevin Hays (keyboards and vocals). Gadd, Fowler, Johnson, and Landau all were members of James Taylor's touring band, and their familiarity with each other shines through each brilliantly put together track on the album. The songs as a whole are an experience unlike no other- cool jazz, funky riffs, and stellar drum work from one of the most influential drummers in the music industry all come together in a beautifully layered and unique listening experience. With such an impressive group of extremely talented and experienced musicians, this album is as brilliant as one would hope it'd be. It has a dynamic sound that comes from each member of the band contributing their own work, leading to a landscape of gorgeous variety.
GRATEFUL DEAD, The Best Of The Grateful Dead Live 1969-77 (2xCD)

KYUNG WHA CHUNG, Beau Soir (Faure Franck Debussy) (CD)
MONSTER MAGNET, Mindfucker (CD)
SWORD, Used Future (CD)
GEORGE EZRA, Staying At Tamara's (CD)
DOM FLEMONS, Black Cowboys (CD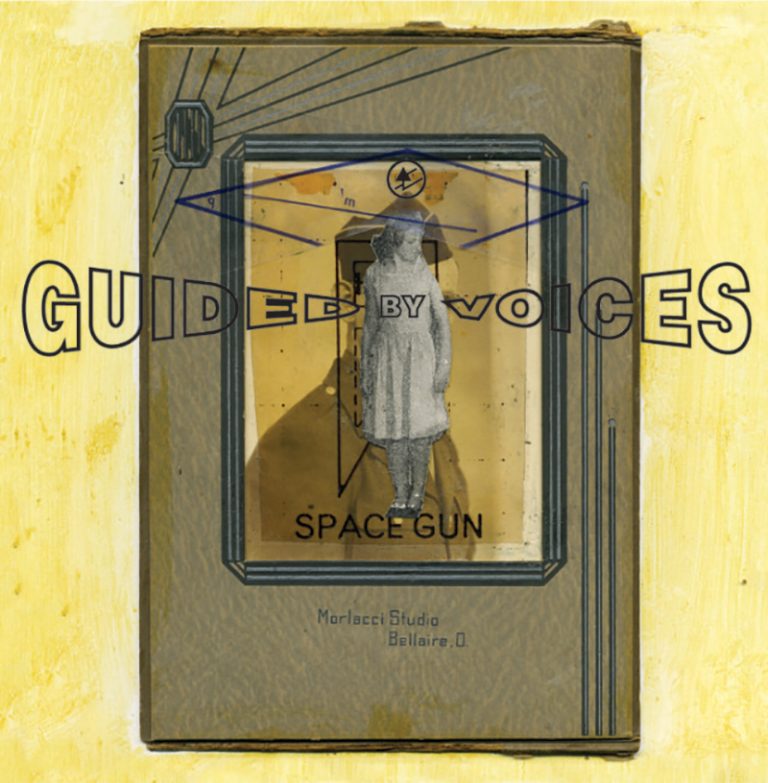 KILLER REISSUES: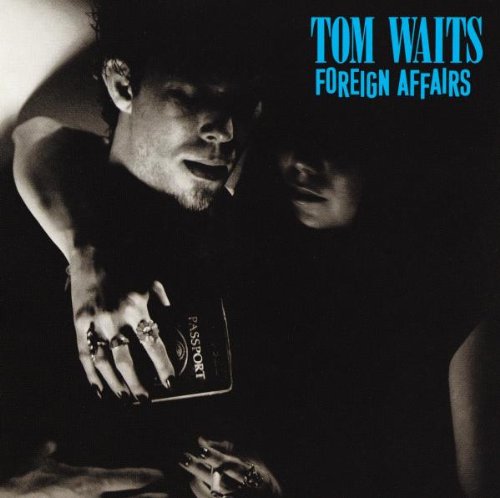 TOM WAITS:
Blue Valentine (CD)
Foreign Affairs (CD)
The Heart Of Saturday Night (CD)
Heartattack & Vine (CD)
Nighthawks At The Diner (CD)
Small Change (CD)
Before launching into his avant-garde experimental noise phase with 1983's Swordfishtrombones, Tom Waits was the world's greatest barstool philosopher, essaying short stories about run-down drunks, beautiful losers, heartbroken dreamers and small-time hustlers, all in that gravel-gargling voice up against faux-lounge-jazz music. These six albums are prime barfly-era Waits, remastered by the man himself. Why not dive into that bottle one more time?
LED ZEPPELIN, How The West Was Won (3xCD/4xLP)
The might Zep's Earth-shattering live power was revealed when this set was originally released in 2003, and now Jimmy Page has remastered and re-released the album, which is also available on 180g LP for the first time! And there's schwag: Posters, turntable mats, t-shirts and tote-bags available with purchase, while they last!
COMING SOON:
MOTEL MIRRORS, In The Meantime (3/30)
BETTYE LAVETTE, Things Have Changed (3/30)
And don't forget these STILL-NEW platters that matter!
YO LA TENGO, There's A Riot Going On (CD/LP)
The chorus that Georgia Hubley sings softly on the second track of Yo La Tengo's 15th studio album serves almost as a mission statement for the trio: "Whenever I see you, there are shades of blue." Yo La Tengo are, as so often, blue: but theirs is not the midnight blue of despair, but the pale blue of melancholy, and sometimes the sharp, unending blue of a cloudless sky. The song exemplifies the group in other ways: its jaunty rhythm is taken straight from 60s beat pop, befitting their record collector reputation, but recast into something somnambulant and soothing all their own. There are flickers of the old fire on There's a Riot Going on (which bears no similarity to Sly and the Family Stone, to the surprise of precisely no one). On For You Too, James McNew's bass puts all four to the floor, with the fuzz pedal turned on, but Ira Kaplan refuses to rise to the bait, picking arpeggios around the basslines instead of wigging out, murmuring his vocal – but for the most part Yo La Tengo are gently blowing on embers rather than poking the logs. After the relative brevity of 2013's Fade, There's a Riot Going on heads back beyond the hour-mark, and it's gorgeous and elusive, the perfect expression of Yo La Tengo's blending of ambience and rock classicism.
THE DECEMBERISTS, I'll Be Your Girl (CD/LP)
"Everything is awful" goes one of the many cheery sounding, morosely themed choruses from The Decemberists' eighth album, I'll Be Your Girl. Seventeen years into the Portland rock eccentrics' career, Colin Meloy is writing more plainspoken lyrics than ever while his band accesses the joy of '80s synthpop. Meloy's signature nasal keen and fascination with folktales remains, but there's a new helping of easily accessible sentiment—and Donald Trump–related angst.
HOT SNAKES, Jericho Sirens (CD/LP)
Is it fair to say that punk, however you define the term, has gone through a crisis of cultural placement since the turn of the century? With the integration of poptimism, music for the strange-of-heart has, arguably, drifted away from raw guitars and caterwauls, folding their sensibilities into forms previously reconciled to mainstream radio. (See: SOPHIE, or the dour postures of SoundCloud rappers.) But the clutching of punk as a talisman of self-protection to ward off the lamestream was, in many ways, always a posture, right? So what you're left with, really, is what was always there anyways: the sound of kicking against. On its first full-length in nearly 14 years, Hot Snakes — singer and guitarist Rick Froberg, guitarist John Reis, drummers Jason Kourkounis and Mario Rubalcaba, bassist Gar Wood — have piled 10 songs into their arms and sidled up to throw them at our feet, bent and bruised. On its three previous records, the group was willing to toy with sustain and release, tension and construction — look at songs like "Suicide Invoice" or "Lovebirds." Those days are gone. Jericho Sirens is a punched-in wall. Between the doom of the opening bars to "I Need a Doctor" and the homage the record closes on ("Death of a Sportsman" crash-ends with a direct lift from Suicide's epochal, nihilistic "Ghost Rider" and that song's four-note spine) lives the sound of not being able to itch your pox. Ever. Don't take my word for it — as John Reis put it: "I have this continuous need to have my head filled with noise — specifically, the noise I make." Reis and Froberg's roots in post-rock and post-hardcore — yes, these genres' distinctions get insufferable fast — can be traced to their earlier band, Drive Like Jehu. But also Rocket From The Crypt, the Froberg-less band that John Reis has fronted since 1990. Hot Snakes shares those genetics, along with the output of Recess Records — Swing Ding Amigos in particular — and the Denton, Texas scene typified by Marked Men and Radioactivity. But maybe they'd resent the comparison. Hot Snakes go deeper, literally; their rhythm section and low-end are some of the best that punk has produced since they debuted in 2000 with Automatic Midnight. Part of the appeal here, particularly for a punk band, is the fact that Froberg's lyrics aren't comprehensible most of the time; they operate as a kind of expressionist splatter of spittle, a fragmentary philosophical rage, across the band's relentless, bubbling-hot canvas. They've been up to it for a minute: The body-perfection lament "Think About Carbs" and the depression reckoning "Suicide Invoice" are examples from Hot Snakes' mid-aughts output (and two of the more easily understood of their whole catalog). Froberg's voice, delivering his new images — "I need a new / Death doula" and "You know I was breastfed on the scaffold, baby" — is high and serrated; it sounds mad, sure. Engaged, maybe. But aloof, mostly. One line in particular, the close of "Candid Camera," captures the detachment: "I'd like to be wrong / But / We'll / See."
KING GIZZARD & THE LIZARD WIZARD, Polygondwanaland (CD/LP)
Enter everyone's favourite Australian psychedelic septet King Gizzard & the Lizard Wizard. Since 2016's infinitely looping Nonagon Infinity, the band have been making steps towards a proggier sound. Their first album of this year Flying Microtonal Banana featured krautrock and world music influences. Murder of the Universe, their next release, was organised into three 15-minute suites with distinct narratives. Finally, their last album Sketches of Brunswick East proved they could handle unusual time signatures. By this point, I was certain a full-on prog album was on the way. Their latest album Polygondwanaland is exactly that. In short, Polygondwanaland is the best progressive rock album in decades. The 10-minute epic Crumbling Castle opens Polygondwanaland majestically. The jazzy rhythms and basslines of SoBE are blended with the world influenced riffs of FMB, whilst frontman Stu Mackenzie mixes medieval warfare and existentialism as he sings "I don't want to be a crumbling, crumbling, crumbling castle". Numerous drum fills and time signatures later, the track transitions into a delicate flute solo, before disintegrating into a sinister synth arpeggio. A vintage Gizz garage rock freakout then appears to conclude the track, until the "crumbling castle" refrain returns for the ludicrously heavy and intensely distorted doom metal outro. The rest of Polygondwanaland's nine tracks are organised into three suites. The title suite recounts a journey to the prehistoric continent of Gondwana ("it's full of dinosaurs!") and features the return of Leah Senior's reticent raconteur from MotU. Next, Horology chronicles gory revolutions and sadistic cult leaders whilst indulging in the album's best melodies. Finally, Tetrachromacy is the most diverse suite, moving from progressive folk to eerie psychedelia, then concluding the album with another garage rock rampage. Most importantly, all the suites easily avoid the modern prog pitfalls. The production is raw and gritty, rather than lifelessly clean or tediously muddy. The melodies are enigmatic rather than cheesy and the songwriting is complex without lacking focus. Polygondwanaland is a sensational addition to King Gizzard & the Lizard Wizard's discography.