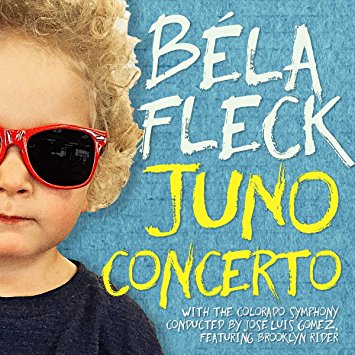 It's an interesting week in new releases, from Bela Fleck's new orchestral work to Danko Jones slab of hard-rock sleaze to another miniature pop gem from Bombadil. There's even a new Minus The Bear album, five years down the road from their last release. And some goodies for Gene in the Classical Corner. Read on….
BELA FLECK, Juno Concerto (CD)
Béla Fleck is the world's premier banjo player, a 16-time Grammy Award winner nominated in more categories than any other musician, a genre-busting collaborator, a film producer and a composer. Foremost, though, he is a dad. The impact of fatherhood on Béla is reflected in Juno Concerto, named for his firstborn son with fellow folk musician Abigail Washburn. The album was recorded with the Colorado Symphony, conducted by José Luis Gomez and also includes two tracks with the Brooklyn Rider string quartet: 'Griff' and the second movement of 'Quintet for Banjo and Strings,' the latter a previously unrecorded collaboration with friend and mentor Edgar Meyer, representing Béla's first experimentation with classical music. The banjo in these movements embodies the voice of doom, interrupting the music with dark, dissonant interjections culminating in a melancholy banjo solo-a contemplative end to the album that reveals Béla's true depth as a composer. Juno Concerto is a reminder that Béla Fleck is among the most innovative and virtuosic musicians of our time.
GRANDADDY, Last Place (CD/LP)
"Way We Won't", the opening track on Grandaddy's fifth album, has a chugging, Weezer-style fuzz guitar and faux-naive riff that recalls their their debut album Under the Western Freeway, now 20 years old. But producer Danger Mouse has helped Grandaddy broaden their sonic palette. Last Place is more sophisticated and less self-consciously wacky than some of the Californians' previous releases, and better for it. Slower songs This Is the Part and The Boat Is In employ a string section and reach a Mercury Rev-like psychedelic reverie. The melody of I Don't Wanna Live Here Anymore is instantly memorable. That's What You Get for Gettin' Outta Bed starts off as a softly strummed minor-key lament but finishes as a swoonsome remodelling of the Beatles' It's Only Love. And Check Injin shows Grandaddy's alt-rock credentials to be in impeccable order, with its unpredictable lurches in direction and pace worthy of the Pixies.
MINUS THE BEAR, Voids CD/LP)
It's the first album in five years for a band hailed as kings of reinvention, and a lot's happened in those 60-odd months. Using the time to start from scratch, refine their style, evolve their thinking, swap drummers (it's Kiefer Matthias now in case you didn't know) and head on back to their original record label Suicide Squeeze, it was anyone's guess what direction Minus the Bear would be heading in. And so, breaths have no doubt been held in half-decade respectful anticipation… can the MTB we know and love can still be rooted out amidst the blossoming of their nouveau style? Well fear no more, fans. By ten seconds into VOIDS's first song, 'Last Kiss', any discerning ear would be able to spot the hallmark iconic guitar, the hazy nostalgia, the gentle but wrenching lyricism. The stage is set for yet another great album. That's not to say that it hasn't been a long and winding road from 2002's Highly Refined Pirates. The long and abstruse song titles have been paired back, the jittery, repetitive, hypnotic meanderings have evolved into much more structured and – can it be – poppy tracks, there's less of an electronic vibe, and many of the songs are just a touch warmer, a little catchier.
BOMBADIL, Fences (CD/LP)
If less is more, then it can easily be said that Bombadil's latest offering, Fences, provides an abundance of musical wealth with an economy of means. Utilizing a small group of instruments – guitar, piano, upright bass, smatterings of percussion and electronic sounds – and combining them with vocal harmonies, they have crafted an album that is simple and at the same time profound.
DANKO JONES, Wild Cat (CD)
Danko specialises in macho rock'n'roll about  partying all night, but it's done with a self-aware side-eye, while also retaining the frenetic, adrenalin-fuelled ethos of his punk rock roots. Wild Cat is business as usual right from the opening predictable party anthem I Gotta Rock. The album is crammed with groovy, sleazy riffs and hooky choruses, all delivered with a surge of raw energy from Danko himself, whose enthusiasm for his craft clearly hasn't dipped after eight albums.
IBIBIO SOUND MACHINE, Uyai (CD/LP)
Fronted by London-born Nigerian singer Eno Williams, Ibibio Sound Machine is a clash of African and electronic elements inspired in equal measure by the golden era of West African funk, disco, modern post-punk, and electro. The album title Uyai means "beauty" in Ibibio language and refers to the strength and free spirit of women in general and, in particular, the courage of the women in Eno's family, to whom she often refers in her writing. "It is a continuation of Ibibio Sound Machine's story in which the worlds of West African highlife and electronic London collide via the storytelling lyrical thread of frontwoman Eno Williams' vocals in the Ibibio language of Nigeria," the band explains. "There is a darker, edgier quality to the sound that maybe reflects the difficult journey the band took from making the first album to completing the second one. The songs are based more around themes of empowerment, freedom, and the liberation of dance for women, and people in general." Weird and wonderful folk stories, recounted to Eno by her family as a child in her mother's Ibibio tongue, form the creative fabric from which the band's unique musical tapestry is woven. Evocative poetic imagery and empowering messages set against an edgy, Afro-Electro soundscape give the band a unique space within the current wave of modern Afrocentric sounds sweeping across the globe.
ED SHEERAN, Divide (CD/LP)
VARIOUS ARTISTS, T2 Transpotting (CD)
Gene's Classical Corner:
BARTOK/CEDRIC TIBERGHIEN, Sonata For Two Pianos & Percussion (CD)
Had Alfred Cortot recorded Bartók the results may have sounded a little like this: in other words, rhythmically free, colourful and frequently visited by a palpable sense of improvisation, the latter attribute very much Cédric Tiberghien's way. Idiomatic, though? Not so much. To quote another of Bartók's piano works, the Three Burlesques, in Tiberghien's hands the Piano Sonata's first movement sounds rather more than 'a little bit tipsy' – 'just plain sozzled' would be nearer the mark. Though not quite as doggedly individualistic as Andreas Bach, it's oddly hesitant, as if attempting to temper the music's native violence with added flexibility. Tiberghien's very personal manner of playing is more effective in the second movement and in the racy, wildly dancing finale.
ALEXANDER BORODIN/GOLDNER STRING QUARTET, Piano Quintet, String Quartet No. 2 (CD)
DANIEL HOPE, For Seasons (CD)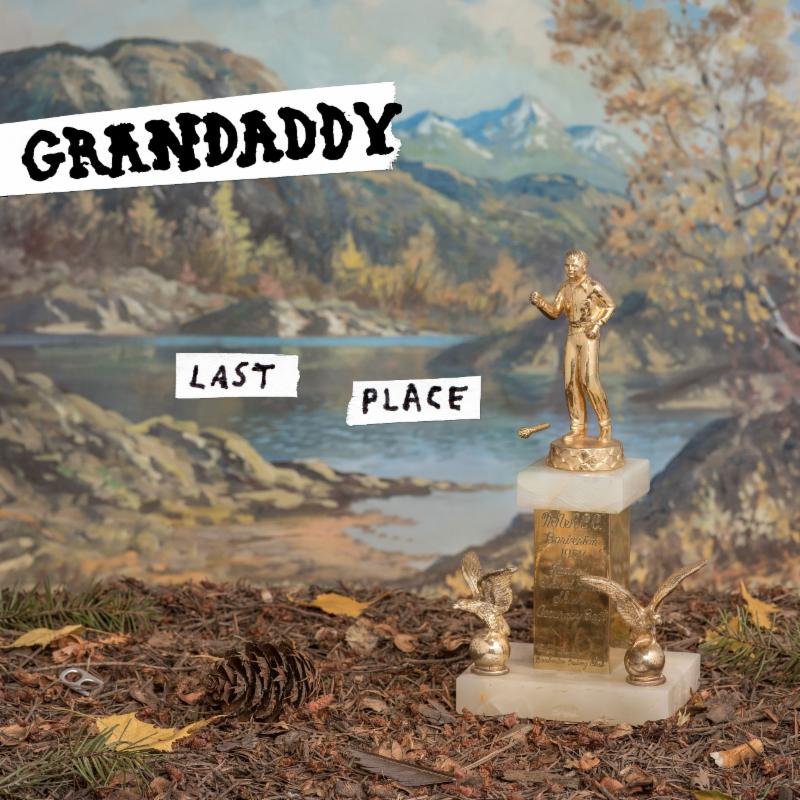 KILLER COMPILATIONS: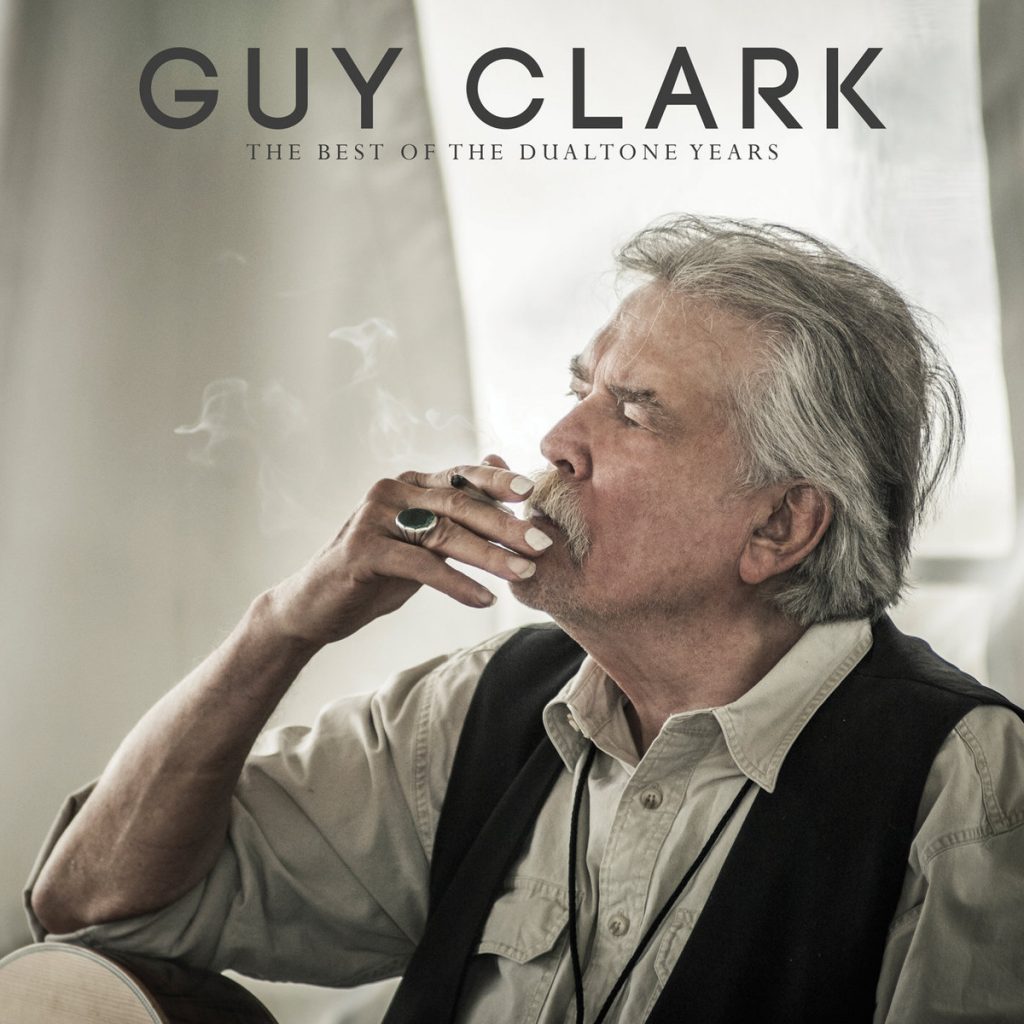 GUY CLARK, Best Of The Dualtone Years (2xCD/2xLP)
The two discs of The Best of the Dualtone Years collect a representative sampling of songs from Clark's final four releases, three from Workbench Songs, four each from Somedays the Song Writes You and My Favorite Picture of You, and five from the live Songs and Stories. It's a rare Guy Clark song that doesn't contain at least one killer line that can stop listeners in their tracks with a shock of recognition or just plain awe and this collection is full of such examples. "You can't tell the tears from the rain if you ain't walked a mile in her boots", he sings in "Standing in the Rain in Durango". Then there's "You never left, but your bags were packed just in case" ("My Favorite Picture of You") or "Only two things that money can't buy / And that's true love and homegrown tomatoes" ("Homegrown Tomatoes"). For listeners invested in the poetry of song, Clark never disappoints.
LOUVIN BROTHERS, Absolutely Essential (CD)
The Louvin Brothers were an important building block in the Alternative Country music movement and their influence can be felt in the work of some of modern music's most vital artists such as Johnny Cash, The Everly Brothers, Gram Parsons, Jack White, Beck, and many, many more. 60 of their most famous and influential tracks are included here.
COMING SOON:
ODDISEE, Iceberg (3/10)
THE BUNNY THE BEAR, The Way We Rust (3/17)
DEPECHE MODE, Spirit (3/17)
And don't forget these STILL-NEW platters that matter!
OLD 97's, Graveyard Whistling (CD/LP)
Since forming in Dallas, Texas back in 1993, the Old 97's have managed to find new ways to fiddle with the country-punk-pop they perfected on classic records like Wreck Your Life and Too Far To Care. They dabbled in British pop on 1999's Fight Songs and 2001's Satellite Rides. Drag It Up was a more stripped-down and somber affair. And 2014's Most Messed Up was the most unhinged, punk rock record the band had ever made, perfectly capturing the group's sweaty live performances. It was the record's unruly energy that really made you wonder which direction the Old 97's might go next. The answer comes with the band's 11th studio offering, Graveyard Whistling, an album that lounges in the Old 97's' comfort zone. "Good With God"—the album's icy first single—showed promise, with formidable country artist Brandi Carlile taking a turn on vocals and playing the part of the titular character. It's as sturdy of an outlaw country song the band has done, and Carlile's vocals truly are all-powerful. Pedal steel on "All Who Wander" and "She Hates Everybody" warms things up, and brings the band back to their straight country roots. Graveyard might actually be the most country Old 97's record in years, while maintaining the sticky sweet melodies the band has always nailed. As a whole Graveyard Whistling is another rowdy batch of country tunes, with plenty of Miller's clever turns of phrase. That's not a bad thing.
RHIANNON GIDDENS, Freedom Highway (CD/LP)
Rhiannon Giddens is a folk revivalist who knows that old stories can still have a powerful and painful relevance, and on her second solo album since leaving the Carolina Chocolate Drops, she sings about the history of America's fight against racism, in order to warn of current dangers. Her last album was an adventurous covers set, but here she matches her own powerful compositions based on vivid, true stories from the slavery era against classic blues, and civil rights songs from the 60s. There's a powerful, gospel-edged treatment of Birmingham Sunday, about a church murder by the Ku Klux Klan, and a rousing duet with Bhi Bhiman on Pops Staples' Freedom Highway. Influences include folk, blues and jazz, along with funk and rap on a song about death in present day America. The exquisite We Could Fly brings a note of optimism to this powerful and timely set.
DIRTY PROJECTORS, Dirty Projectors (CD/LP)
Dirty Projectors is the inaugural solo venture of singer/guitarist David Longstreth, who up until now, welcomed a rotating crew of musicians and vocalists into his Brooklyn-based indie-rock outfit Dirty Projectors. The most prominent member was Amber Coffman, whose airy vocals carried the band's pulsing 2009 hit Stillness is the Move, but left the group in 2013 after she and then-boyfriend Longstreth broke up.The dramatic disintegration of their romantic relationship is the through line of Dirty Projectors' self-titled seventh album, which Longstreth recorded amidst his work on Coffman's own solo effort, due later this year. (According to a recent New York Times profile, they have, for the most part, not spoken since late 2015.) Although fans will need to wait to hear her side of the story, Longstreth drops plenty of hints why their love might have soured over the course of nine meticulously crafted songs, capturing the tumult, tears and eventual time-healed wounds of a split.
THE BRIAN JONESTOWN MASSACRE, Don't Get Lost (CD/2xLP)
Any listeners who may have been concerned that Anton Newcombe's last few years of sobriety might result in him turning down the psychedelia and tip-toeing towards the mainstream can breathe a sigh of relief. Don't Get Lost is yet another cracking psychedelic head-spin with plenty of good grooves. In fact, the Brian Jonestown Massacre have created a double album here without a single duff track a mere four months after the release of their last set. As with many double albums, there is plenty of experimentation here, and in due course it may come to be viewed as the Brian Jonestown Massacre's own Sandinista! Nevertheless, despite dipping into genres as disparate as wigged-out motorik grooves, baggy beats, trancey electronic dance music and even laid-back jazz, it's an album without any of the quality control issues of the Clash's famously sprawling opus. In fact, instead of coming over as disjointed and clunky, Don't Get Lost has more of the atmosphere of a Jackson Pollock painting with bright splashes of sonic colour that add up to a seriously groovy album.
WESLEY STACE, Wesley Stace's John Wesley Harding (CD/LP)
With Wesley Stace's John Wesley Harding, Wesley Stace wants everyone to know that he is the artist formerly known as John Wesley Harding. While he may have "broken up the band," he is joined by The Jayhawks on his new album and together they deliver some fantastic songs, including "Better Tell No One Your Dreams," "Let's Evaporate," and "You're A Song."
ALL THEM WITCHES, Sleeping Through The War (CD)
Produced by Dave Cobb (Chris Stapleton, Sturgill Simpson, Rival Sons) and mixed/engineered by UK-bred young-gun Eddie Spear, All Them Witches' Sleeping Through The War is the quartet's most bold and well-crafted record to date. The album's creation marks the first time in the band's history that a record was written before entering the studio. This process allowed for an alignment of the band's art, desire and time. Convening in Nashville for only six days after a year of relentlessly touring their New West Records debut Dying Surfer Meets His Maker, the band's spirit coalesced in a rhythm of statement and melody that simply needs to be heard…repeatedly. With the guidance of Cobb and Spear, Sleeping Through The War captures the truest energy of the group, full blast, fun and contemplative. The record was made with volume in mind. Sleeping Through The War is meant to be played loud, cranked up and without reservation. Feel it live through your stereo system or listen to it speak in tongues through your headphones. The sounds are nothing without the songs, and the songs are nothing without the lyrics. This record is a result of constant touring, world travel, overstimulated/divided humanity, and a learning of awareness and compassion.
SCOTT BIRAM, The Bad Testament 
With the heart of a genuine Texas bluesman, the head (banging) of a Zappa and Lemmy disciple, and boots resting in the dust outside of town at sunrise, Scott H. Biram journeys through the harrowing human condition like no one else. A walk on the Biram side straddles the chasm between sin and redemption and The Bad Testament lands somewhere west of the Old Testament and south of an AA handbook. It's a record of hard-grinding lost love, blues and deep, dark Americana.
CLAP YOUR HANDS SAY YEAH, Tourist (CD/LP)
The Tourist picks up where 2014's Only Run left off: by deepening and expanding the Talking Heads-esque template of CYHSY's early work. No matter how distressed and disconcerted Ounsworth appears across these 10 songs, his voice is swaddled in approachable sounds — synths, effects, harmonicas, acoustic guitars — that shine welcome light on his darkest mumbled ruminations.
KING GIZZARD & LIZARD WIZARD, Flying Microtonial Banana (CD/LP)
The first of five albums the Melbourne outfit are set to release in 2017 (frontman Stu Mackenzie is "no good at chilling"), Flying Microtonal Banana contains nine tracks of chugging psychedelic garage interspersed with classic riffage, including the kind of 60s melodies that sound almost Tudor. King Gizzard have always been prolific – they've averaged two albums a year since their 2010 inception – but that's not to say their dense and complex work isn't painstakingly crafted. The "microtonal" of the title refers to the group's customised guitars, which have added frets that double the amount of playable notes.