TYLER RAMSEY, For The Morning (CD/LP)
For The Morning was inspired by the lush, deep green and stunning landscape of Tyler Ramsey's home in the mountains outside of Asheville, NC. The album, written and produced by Ramsey, connects the listener to this setting with dexterous guitar fingerpicking, radiant acoustic piano, affecting pedal steel and gorgeous languid vocals. "A Dream of Home," one of the album's many standouts, was written on a day off during a Horses tour. Ramsey holed himself up in a hotel room outside of Nashville and began writing about that familiar tug of greener grass, wondering if every musician's dream of touring the world to play for huge audiences was actually all it was cracked up to be. The absorbing centerpiece "Breaking A Heart" glows with sublime piano chords and beautiful guitar playing while Ramsey's pristine vocals are left hanging in the air like mist. Elsewhere "Evening Country" is an updated, country music version of the song "Evening Kitchen" he wrote for the Band of Horses' Grammy-nominated album Infinite Arms that swings with delicate harmonies and pedal steel.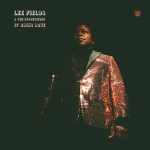 LEE FIELDS & THE EXPRESSIONS, It Rains Love (CD/LP)
Old soul practitioners who are still alive, well and touring are getting mighty scarce these days. In the last few years, we've lost Aretha, Sharon Jones and Charles Bradley, to name a few. That leaves Al Green, Aaron Neville, Mavis Staples and …. Lee Fields, plus some others, to keep that gritty spark alive, at least for those artists fortunate enough to be exposed to the raw, roots testifying of icons like Otis Redding, James Brown, Curtis Mayfield, and Wilson Pickett first hand.  Fields is trying his hardest to meet that high bar. This is his sixth album of predominantly originals in the past nine years, all of which keep the classic-soul flame burning. While other younger acts like Eli "Paperboy" Reed and Durand Jones & the Indications are working a similar vibe, there is nothing like hearing this music from someone who lived and breathed it in its heyday. And at a relatively spry 68 years old, here's hoping there's more to come.  These 10 tracks are originals that seem to have been written and recorded 50 years ago. Fields' raspy voice finds the nooks and crannies of this music, bringing an authentic R&B-soaked, horn-enhanced vibe you might have heard blasting from your AM radio in the pre-disco '70s.  It's unclear why Daptone hasn't snapped up Fields (his producer, songwriter and Big Crown co-owner Leon Michaels is associated with the label), but songs like the crisp funk of "Blessed with the Best" and the sweet, swaying ballad "You're What's Needed in My Life" fit seamlessly into that label's overall approach.  As the disc's title implies, these are mostly love songs, not just to women, but to a higher spirit as in "God is Real" and "Love is the Answer." Strings and horns infuse a sound similar to what you'd find on any edition of Rhino's sadly deleted 20 volume Soul Hits of the '70's series. The near mono mix injects a tough, rugged punch to the gut. And when the band hits a gutsy groove as on the thumping "Wake Up" as Field's testifies that "Only the truth can set us free … Can I get a witness?" (bringing it current with a nod to "fake news") it's clear he's as driven by this groove as any of his more legendary predecessors. Compliments also go to Michaels as producer. He not only crafts the organic, somewhat retro approach from behind the board, but as a multi-instrumentalist (credited with sax, piano, flute, piano, vibraphone and percussion) he keeps the arrangements from overwhelming Fields' voice.  It has taken 50 years of performing on the fringes of the music business, but with the sumptuous It Rains Love, Lee Fields is seizing his moment by showering us with the sizzling sounds of pure, undiluted soul.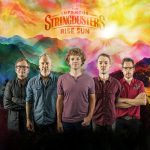 THE INFAMOUS STRINGDUSTERS, Rise Sun (CD/LP)
Albums feted for suiting troubled times tend to magnify darkness, be it though politicized takes on persistent issues or realistic portrayals of common folks' day-to-day struggles. Progressive bluegrass band The Infamous Stringdusters offer an exception to that rule with Rise Sun, the follow-up to the Grammy-winning 2017 album Laws of Gravity. Bluegrass tradition and jamband precision drive a broad mish-mash of songs that share a coherent theme: unwavering positivity isn't a sign of weakness or a byproduct of compromise. This common thread comes in part from an improvisational band's willingness to pre-plan its 13 new songs before entering the studio. The Nashville-based quintet's old-timey tendencies shine on the nearly six-minute instrumental "Cloud Valley," harmony showpiece "Last of the Lucky Ones," and the series of white-hot instrumental breakdowns that make up "Carry Me Away." These well-crafted, skillfully performed songs push bluegrass into its ninth decade as an evolving American artform. Other tracks introduce modern themes and sounds to the band's quest for peace. "Wake the Dead" features lyrical themes from '90s party country, meaning its words would've suited a Travis Tritt single during his rocking heyday. Another slight musical detour comes once "Truth and Love" starts sounding like the kind of indie-folk anthem that's synonymous with summer festival season. Neither seem too out of the ordinary from a band that values its storytelling needs over the invisible genre boundaries that limit many bluegrass acts. Don't misinterpret the band's level-headed plea for positivity with country sunshine, poptimism, or sticking one's head in the sand. Songs of encouragement such as "Somewhere in Between" represent setting aside differences for the greater good, not selfishly ignoring problems that might be simplified through teamwork. Life's struggles are acknowledged, with the band viewing our separate journeys into faith and our treatment of others as keys to improving ourselves before we take on the world. This "give peace a chance" attitude doesn't oppose the more combative stances found in modern protest music. Instead, guitarist Andy Falco, banjo player Chris Pandolfi, dobro player Andy Hall, fiddler Jeremy Garrett, and double bass player Travis Book helped write an intertwined set of songs that represent a different side of the same socially aware coin that funds less positive, equally progressive artists' countercultural capital.

KENDRICK SCOTT ORACLE, A Wall Becomes A Bridge (CD/LP)|
Kendrick Scott Oracle continues his multi-layered, unified jazz vision with his fourth album, the second for Blue Note, the cleverly named  A Wall Becomes a Bridge. Like his previous 2015  We Are the Drum, Deri k Hodge returns to produce as the drummer and composer Scott adds turntablist Jahi Sundance to his long-running ensemble of guitarist Mike Moreno, pianist Taylor  Eigsti, reedist John Ellis, and bassist Joe Sanders. Together, they produce a contemplative, mostly ensemble-based lyrical, style of jazz that favors gentle harmonic exploration and blending over explosive firepower. The contributions of Sundance add a bit of curiosity and disturbance, perhaps intentionally, to the gorgeous palettes.  While Scott is the leader, his drumming doesn't reach for the spotlight but stays in support of the tune. Careful listening reveals intense moments as many of the moody compositions build drama and glide through dynamic shifts. (i.e. "Voices,""Pleh") This combination of lyricism (i.e. "Becoming") and urgency evoke latter-career recordings of Wayne Shorter, and even some of Shorter's moments in Weather Report. Some of the segues are staggering such as the furious drumming toward the end of "Pleh" leading into Ellis's evocative bass clarinet introduction to "Nemesis," which then makes way for adventurous guitar work from Moreno. Scott came to the album at a creative impasse. He wasn't happy with anything he had written and was ridden with self-doubt. Rather appropriately he points to a quote from Shorter, "there's always something unfolding on the other side of the negative." Producer Hodge witnessed what Scott was going through and convinced him that they had to make art about these fears and insecurities. In other words, he got him out his funk, gathered up tunes, finished and unfinished and put the band to work. So, on one level the album title refers to Scott's creative breakthrough, but he also wanted the idea to speak to the current President. Scott sees a silver lining to our current socio-political state. "With all of these different issues coming to the forefront, we can now say, 'Things like systemic racism still exist and we need to deal with them.' More people are paying attention to the government, and that level of intensity is what we need – as is that level of intent in how we vote and how we live and how we treat others. All of those things are a bridge." According to Scott the project is not only a response to a personal struggle but a collective one in that we are more connected and divided at the same time and that we should use that awareness as a opportunity to be unified. The music was sequenced to explore the narrative, with twelve stages including Perspective, Breakthrough, Doubt, Acceptance, Denial, and Innocence. In the end, in the lovely "Archangel" we reach transformation and optimism, as if we can breathe a little easier, connoted by Eigsti's glistening piano runs.

PRIESTS, The Seduction Of Kansas (CD/LP)
Washington D.C.'s Priests clearly stated their refreshingly bedrock punk-rock concerns with the title of their 2014 EP, Bodies and Control and Money and Power. Their sound was refreshing too, at times recalling the Nineties riot grrrl idealism of Bikini Kill and Bratmobile on songs that took sharp shots at ye olde white male corporate oppression, while also turning a critical lens on the hypocrisies of the punk scene and the crushing illusions of liberal politics. "Barack Obama killed something in me and I'm gonna get him for it," singer Katie Alice Greer yowled over hellacious guitar torment on "And Breeding," summing up the mix of conviction and contradiction that fuels rock and roll at its most honest. That truth-finding intensity hasn't subsided one bit on Priests' second full-length LP: "There's no way to overthrow the bourgeoisie/Except tossing a hand grenade into your society," Greer sings on "Youtube Sartre." But The Seduction of Kansas follows its evocative title — an echo of Tom Frank's 2004 critique of Republican populism What's the Matter With Kansas — into wide-open new territory via multi-faceted explorations of what Greer calls "the manufactured mythology of Americanism." The title track surveys middle-American archetypes, heroes and villains (Superman, Dorothy from The Wizard of Oz, The Last Picture Show, "Wichita Lineman," Applebees, the Koch Brothers), with Greer sounding like David Byrne in Talking Heads' 1978 song "The Big Country," floating over the countryside torn between wonder and contempt. Elsewhere, lyrics take inspiration from the movie Charlie Wilson's War ("Good Time Charlie") and the Velvet Underground's "Heroin" ("Jesus' Son"). The music fits the expansive mood, at once dreamy and pointed, suggesting a psychedelic mutation of Southern indie-rock gods Pylon's agrarian art-disco or David Bowie's Scary Monsters toughened up on a Factory Records budget. As with the greatest anti-fascist ranters, Priests' critiques hit home hardest when they are singing from inside capitalism's and sexism's matrices of exploitation, turning impassioned theory into resonate practice. "I killed myself to make you see your own perversity," drummer Daniele Daniele sings over the subterranean crawl of "I'm Clean," playing a woman who turns her constriction and submission into a mirror that reveals her oppressor. "Control Freak" is specially wicked, with Greer getting inside the twisted psychology of power as Priests ride a doom-surf squall into the darkest depths of human fucked-up-ness. It's moments like this that make you excited — and even a little frightened — to see where this band could go next.