Some major classic-rock titans have new stuff out this week, including Eric Clapton's reunion with Slowhand producer Glyn Johns, Tom Petty's second effort with his pre-Heartbreakers outfit, and Bob Dylan's second take on the Great American Songbook. But we've also FINALLY got the new Honeycutters in on CD, not to mention some jazz-rap alchemy from Black Milk and Nat Turner, and 2 ECM  albums that have already warmed Gene's heart. Read on…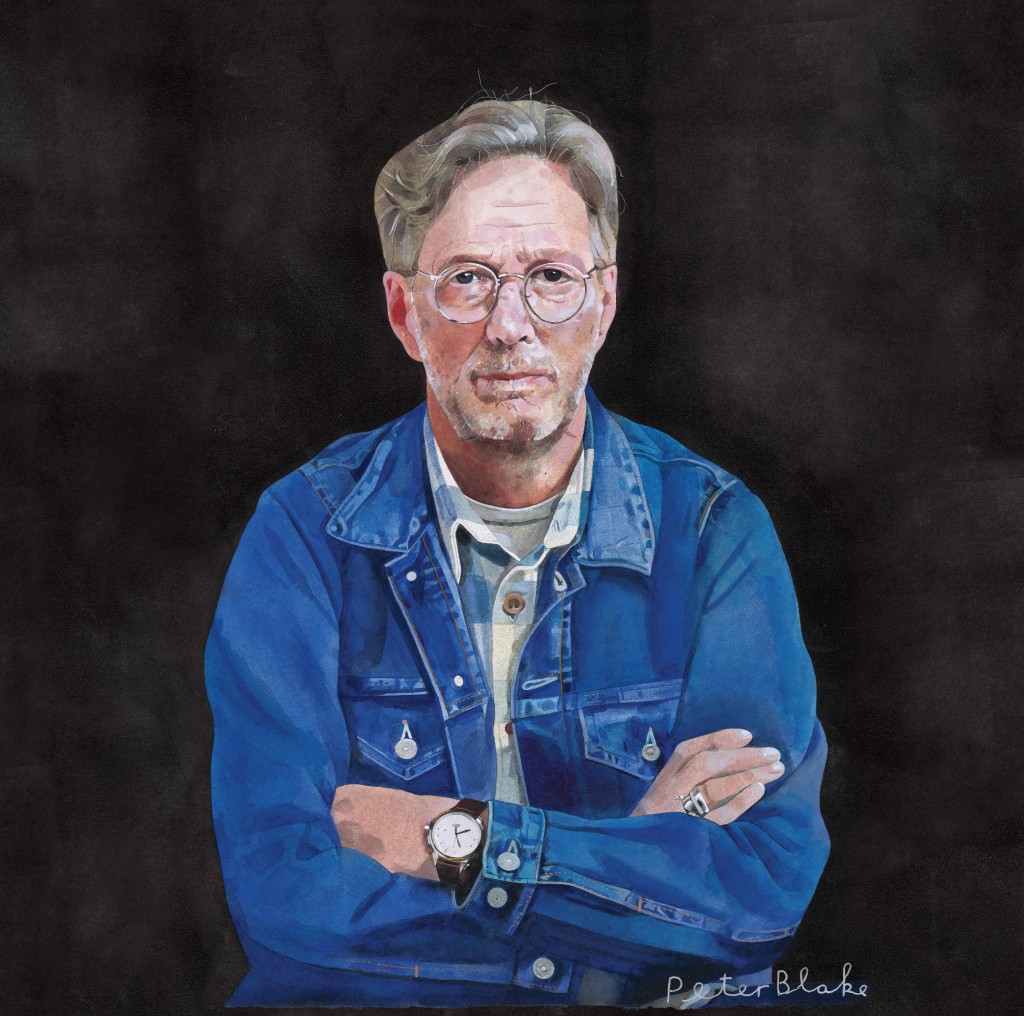 ERIC CLAPTON, I Still Do (CD/LP)
Eric Clapton and Glyn Johns are together again. Nearly 40 years after joining forces on Slowhand, the legendary guitarist's 1977 critical and commercial triumph, he re-teams with the revered Rolling Stones producer on his 23rd studio effort. Their goal here was variety, which is evident from the wide range of artists he chooses to cover, including folk icon Bob Dylan ("I Dreamed I Saw St. Augustine") and blues singer Leroy Carr ("Alabama Woman Blues"), as well as the smattering of original songs ("Spiral," "Catch the Blues") that make an appearance. The result is a consistently enjoyable, exhilarating collection. EC has hinted that this might be his last ride, album-wise, which seems hard to believe, but if he's goin' out, he's goin' out swingin'.
MUDCRUTCH, 2 (CD/LP)
If Mudcrutch's surprise 2008 debut seemed like the joyous first moments that surround a homecoming, Mudcrutch 2 is the sound of perspective setting in. The second album from this forerunner band to Tom Petty and the Heartbreakers actually rocks a bit more than its predecessor, which arrived decades after their failed attempt at stardom. It's the subject matter, which takes a hard-eyed view of nostalgia, that sets this album apart. Mudcrutch seem to have arrived together at this place, one where the band is stretching its musical muscles as it takes similar chances with the kind of mature subject matter that likely escaped the members as rough-housing youngsters. Waiting, Petty once famously sang, is the hardest part. This time, however, it was well worth it.

BOB DYLAN, Fallen Angels (CD/LP)
Dylan's second volume of Great American Songbook interpretations continues in similar vein to last year's Shadows In The Night. The restrained picking and creamy pedal-steel guitar of his live band imposes a smooth but demonic country mood behind Dylan's elegant, world-weary croon as he tackles romantic classics including "All The Way," "That Old Black Magic," and "Come Rain Or Come Shine."
THE HONEYCUTTERS, On The Ropes (LP's been out, but the CD's out today!)
This here record store is Amanda Anne Platt country, and her new album On The Ropes with those masters of gritty roots-rock The Honeycutters is our new national anthem. Packed with incisive lyrics, unforgettable hooks and just the right balance between rock oomph, country heartache and singer/songwriter incisiveness, this is a must-have album is Appalachian honky-tonk with heart and guts.
BLACK MILK & NAT TURNER, The Rebellion Session (CD/LP)
Veteran rapper/producer Black Milk teams up with D.C.-based live band Nat Turner for his latest release, a raw and unhindered affair that brings to mind organic hip-hop experimenters like Dilla and A Tribe Called Quest.
DEBO BAND, Ere Gobez (CD/LP)
Energetic 2nd album from this 12 member Boston based ensemble (& guests) dedicated to Ethiopian-inspired music. Distinctive vocals are framed with rockin' guitars, finely arranged contributions by the brass section, fascinating violins, percussion fit for a rave, & more.
LITTLE CHARLIE & THE ORGAN GRINDER SWING, Skronky Tonk (CD)
With his band Organ Grinder Swing. Former leader of "Little Charlie and the Nightcats," Charlie Baty is featured in one of his favorite settings, an organ jazz trio. Enjoy a swingin' set of jazz, blues, and ballads, all with Baty's signature guitar sound. He's joined by former Nightcats Lorenzo Farrell on Hammond organ and J. Hansen on drums.
TIGER ARMY, V (CD)
Tiger Army frontman Nick 13 used his 2011 solo debut to explore a more subtle, measured and wide ranging approach to his Americana than the rollicking rockabilly infused party he had cultivated with his L.A. based band since 1995. Now, four years later, he's back at the helm of his trio for their fifth album and first in nearly a decade. The opening two tracks imply that Tiger Army is returning to their psychobilly roots in a big way with the pounding double time drums and punked out guitar strum. But the tone soon changes to the early '60s Del Shannon vibe of "Prisoner of the Night," where Nick 13 croons like a combination of Roy Orbison, Morrissey, Big Sandy and the Mavericks' Raul Malo over a Latin/reverbed beat. There's an Ennio Morricone groove of twang and a noir approach to this very retro music that's immediately captivating. Add the eerie almost disembodied voice of an opera singer sounding like a creeped out Theremin with a dose of last dance balladry in "Dark and Lonely Night" and you have a soundtrack for a black and white high school Spaghetti Western yet to be filmed.
QUAKER CITY NIGHT HAWKS, El Astronauta (CD/LP)
Quaker City Night Hawks are back with a new slab of greasy Texas rock n' roll and seem poised to capture a larger audience. Many a band on the rise would take this opportunity to polish their hooks and sweeten their sound to the ears of the radio listener, but not QCNH. El Astronauta sees them take their sound in new direction, backward. This is an AOR record that wouldn't sound out of place pumping out the windows of a smoky van airbrushed with a wizard/unicorn combo.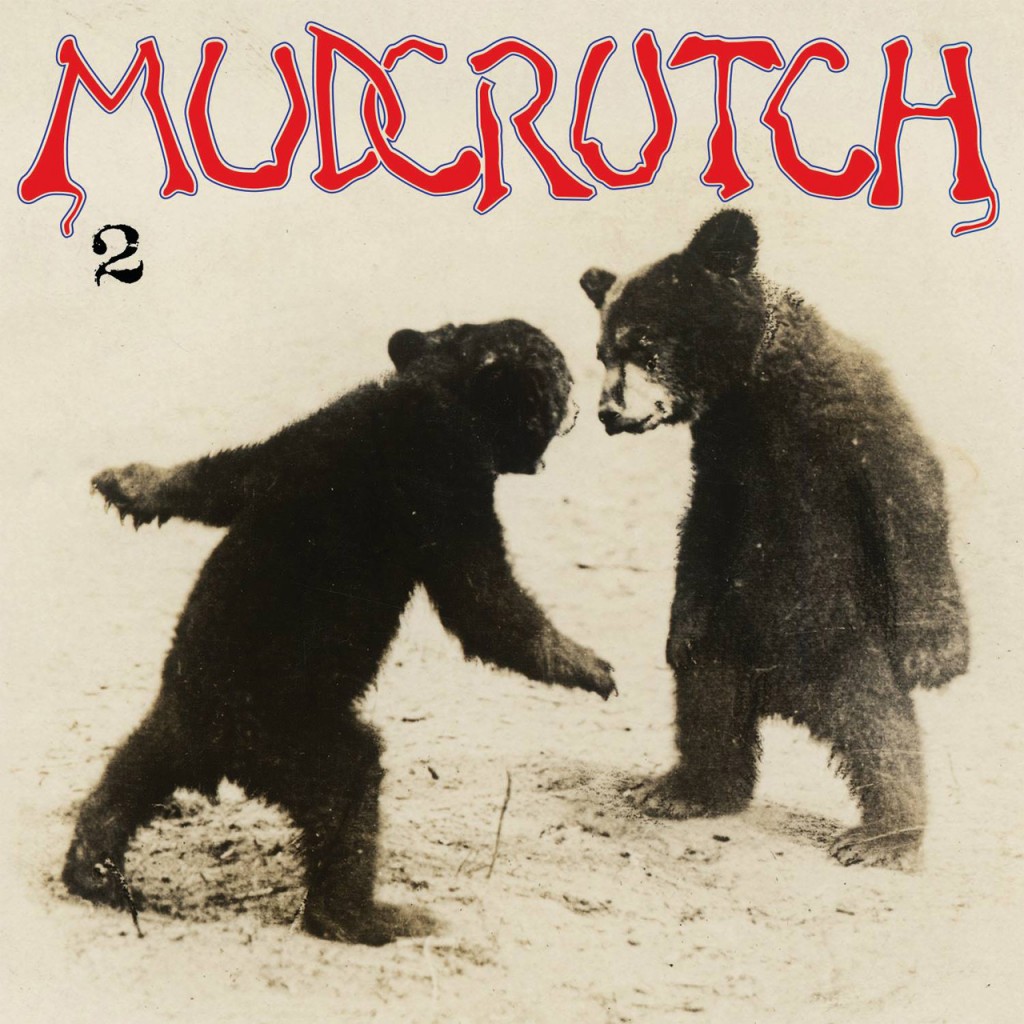 Gene's Jazz/Classical/Whatever Corner
MASABUMI KIKUCHI, Black Orpheus (CD)
A document of a 2012 Japanese solo recital – not only the last in his homeland but the last anywhere – by idiosyncratic improviser Masabumi Kikuchi (1939-2015). One of the uncategorisable greats, Kikuchi occupied his own musical universe, and in his final years was quietly and systematically severing his ties to jazz, drifting instead towards what he called 'floating sound and harmonies', introspective and poetic improvisations. Kikuchi revisits "Little Abi", a ballad for his daughter, which the pianist once recorded with Elvin Jones, and there is a surprising and very touching version of the wistfully yearning theme from the 1959 Brazilian film "Black Orpheus."
MARKUS STOCKHAUSEN & FLORIAN WEBER, Alba (CD)
Alba is the premiere recording of trumpeter Markus Stockhausens duo with pianist Florian Weber, a formation in existence for some six years now. Though very different in their connections to the language of jazz, both musicians share a deep interest in the process of creative expression: of looking inwards and outwards with intensity at things, for echoes, resonances, insights. Initially, the duo experimented with electronic sounds, also to create the opening sounds that have attracted Stockhausen since he first played with Rainer Brüninghauss trio in the early 1980's. But with Weber, the realization soon came that the duo sounded stronger playing acoustically. Florian has this incredible touch and possibilities to modulate the sound of the piano. There are so many colors available.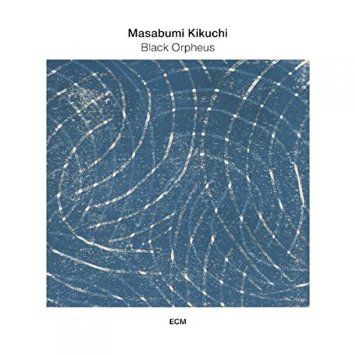 Tasty Re-Issues:
DAVID BOWIE, Changesonebowie (LP)
May 20th marks forty years since David Bowie's first ever best of compilation, CHANGESONEBOWIE (with tracks from the period 1969 to 1976), was released. To mark this anniversary, CHANGESONEBOWIE is being reissued on 180g heavyweight vinyl. Half of the limited vinyl will be black while the other half will be clear!
TERRY REID, The Other Side Of The River (CD/LP)
British musician Terry Reid is a relatively unsung legend. With his incredible voice (that earned him the nickname "Superlungs"), spot-on songwriting, and underrated guitar skills, Reid invented new sounds and others followed suit. His 1973 LP, River, is an under-the-radar but deeply loved album. Our special new release, The Other Side Of The River, features all previously unreleased material from the River sessions, including six never-before-heard Reid compositions and five very different alternate takes of tracks from River.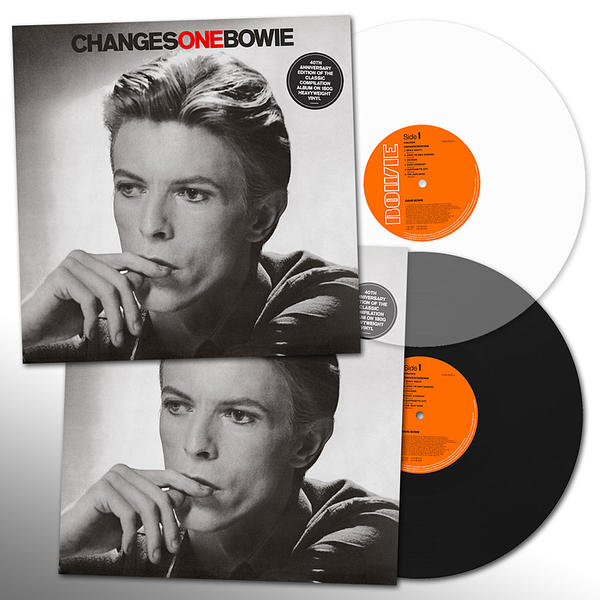 And don't forget these STILL-NEW platters that matter.
DARRELL SCOTT, Couchville Sessions  (CD/LP)
On paper, this is Americana veteran singer-songwriter Darrell Scott's first solo album in four years. But the full story is more complicated. Scott convened in his living room on the titular street back in 2001/'02 with legendary bassist Danny Thompson, drummer Kenny Malone, and famed pedal and lap steel man Dan Dugmore. Together they recorded these 14 tracks, (9 originals, 5 covers) live to tape. But those tapes sat collecting dust for fifteen years until Scott recently revisited them. He brought in Little Feat co-founder Billy Payne and others for overdubs and is now first releasing them from dimly lit vaults into the often blinding glare of public consumption. "We won't give a damn if it's rock, folk, country or blues," he sings about music he played during his formative years in the joyous "Down to the River" (not the Neil Young song). It's a perfect introduction to an album that includes all of those genres, often in a single selection. Scott must have been in a James Taylor state of mind since not only does he cover his "Another Grey Morning" but writes a new tune "It's About Time" that sounds like it either came from Taylor or was penned for him. Scott's in fine, unforced voice throughout and the comfy family room vibe keeps the arrangements open yet intoxicating. This isn't a jam session but this music breathes with relaxed warmth. It begs the question that if Scott had these superb performances tucked away for so long, what else is lurking in his vaults?
HARDWORKING AMERICANS, Rest In Chaos (CD/LP)  
These Hard Working Americans don't play the anthemic, blue-collar style the name might imply; instead, they cultivate a likably twisted strain of cosmic-hippie, gonzo-outlaw music,anchored in rock but with various biting Americana flavors. The sextet features colorful singer Todd Snider and two Widespread Panic members, bassist Dave Schools and drummer Duane Trucks. After an all-covers debut, this second album is a major step forward. Adopting a swamp-drawling, Southern-blues tone, revels in one existential crisis after another: fighting with a landlord in the snarky "Half Ass Moses"; a mother finding her son's marijuana stash in "Dope Is Dope"; meeting a future girlfriend in a substance-abuse clinic in "It Runs Together." We haven't heard a loose, picaresque album like this in a while; reminiscing about jamming to the Beatles and Moody Blues in "Acid," Snider declares "a lot of the music spoke to you back then." It speaks here, too.
FRUIT BATS, Absolute Loser (CD/LP)
Eric D. Johnson revives his Fruit Bats alias for a sixth album (and first under that title in five years), and he's also brought longtime producer Thom Monahan (Vetiver, Neal Casal) along. Together, they craft a sweet (more often bittersweet) set that places Johnson's affecting, irresistable, high tenor voice against lilting, often Beatle-esque melodies. Nothing rocks out, but these mid-tempo gems, many with multiple overdubs that fatten yet never overwhelm the sound, find a comfortable middle road between folk, pop and rock with melodies that flow rather than explode out of the speakers.
ODDISEE, Odd Tape (CD/LP out 6/10)
For more than a decade, Oddisee has been out here grinding. Raised in Prince George's County, Maryland, and now based in Brooklyn, he's a beatmaker by nature and a rapper when he feels the need to be. The base of his style has been the same since day one: a light touch of jazz spread over a soul-injected, golden-era hip-hop inflected foundation. At this point, producing looks to come easy to him. Exhibits A through C: An EP, Alwasta, that dropped in March; a full-length solo effort to come this fall; and this instrumental album, The Odd Tape, out next week. The Odd Tape is anything but. Evenly weighted from front to back, there's never an off moment, or even a precarious one. The entire project is balanced and comfortable — and he acts like it's a lazy day in the life of somebody who deserves one. The titles of the songs read like a weekend to-do list: Wake up, create, chill for a minute, turn up, hit the sack, ruminate.