Lord a-mercy, we've got some big new albums in-stock today! There's Band of Horses' long-awaited new one, Shawn Colvin & Steve Earle's first collaborative effort, a fresh batch of tunes from Brandy Clark, and there's even a new EP from rap phenom Oddisee! Read on…
BAND OF HORSES, Why Are You Ok? (CD/LP)
After the mainstream ambitions of Infinite Arms and Mirage Rock, Band Of Horses' fifth album makes something of a triumphant return to the wide-eyed, dreamy vulnerability that marked the Seattle band's first two records. The default mode is anthemic indie-rock that pinpoints the place where wistfulness and euphoria collide, then showers it in effervescent harmonies and melodies. But the songs run the gamut from country-rock to Hag's unlikely, reverb-laden nod to OMD's synth hit "Souvenir." Ben Bridwell wrote the songs in his garage, and there's a wonderfully homespun feel to the likes of "Casual Party," a giddy, New Order-like guitar rush about the pleasures of dogs and children. Whatever, Wherever is a touring musician's lovely homage to coming home. Barrel House – wherein Bridwell describes "shifting a chair on the porch, for a better position to enjoy the warmth of the sun" – edges towards self-parody, but emerges as beautifully moving.
COLVIN & EARLE, Colvin & Earle (CD/LP)
One of a solo singer-songwriter's central projects is to prove that her artistic identity stands on its own; to set her writerly voice apart; to establish her individuality in the minds of listeners. But for those who do that well enough, and for long enough, the prospect of exploring musical partnership can begin to exert powerful appeal. That and a shared history were no doubt selling points for Shawn Colvin and Steve Earle, who first crossed paths on a show bill three decades ago. After that, they each enjoyed fleeting mainstream breakthroughs before eventually settling into positions of stature in the Americana scene, then teaming up for a duo tour in 2014. With Colvin & Earle, they've elevated their collaboration to the level of top-flight album-making, bringing seemingly opposing impulses to the process. Side by side, with good humor and the wisdom of experience, these two songwriting veterans dwell on what it means to be creatures of habit, dragging deficiencies and disappointments around and learning to live with them. The tousled nature of their mutuality makes it arresting.

ODDISEE, Alwasta (CD)
Alwasta is no-skip music to ride to. It's just smooth beats that will put you in your zone and lyrics that will keep you there, making you think but not necessarily rewind for comprehension. Sample-driven excursions mixed with live instrumentation punctuated by drums with plenty of knock and catchy hooks swirl around penetrating lyrics that switch cadences and speeds. If you want lyrics to come back, you won't be disappointed. Just press play and let it rock.
BRANDY CLARK, Big Day In A Small Town (CD/LP)
One of the top songwriters in Nashville, Brandy Clark's 12 Stories album was a revelation when it was released in 2013 and eventually earned Brandy a big Best New Artist nomination at the 2015 Grammy Awards telecast. For her follow-up  (which is also her official major label debut), Brandy has teamed up with Jay Joyce to create an album which weaves a cohesive thread from song to song. Big Day In A Small Town off with "Soap Opera" and the tune finds Brandy Clark setting the thread about life in a small town and the characters from within it. She plays the part of various characters in the town, from the "Girl Next Door" who is a bit bawdy and opinionated to the heartbroken girl of "You Can Come Over" to the realities of living paycheck to paycheck in "Broke." "Homecoming Queen" has a story that's all too true about peaking at school and the reality that life won't stay the same it was when you were 17.
JON LINDSAY, Cities & Schools (CD?LP)
Last October, the singer-songwriter Jon Lindsay whetted appetites for his third full-length, Cities & Schools, with "All Them Houses," a cannily crafted head rush of a single. As the overdue Cities & Schools moves beyond that opening blast of catchiness, it reveals the bedrock influence of power pop, a well-loved genre from the seventies that aspired to deliver rather straightforward thrills.
PAUL MCCARTNEY, Pure McCartney (CD)
Paul McCartney reviews his post-Beatle albums on "Pure McCartney," a quirky mix of 67 hits and personal favorites. The compilation is McCartney's own mixtape, one version of how he sees his career. Just like the fans, McCartney has favorites among his hits and album cuts. Eight tracks from "Flaming Pie" and five from "New" while none from "Flowers in the Dirt" or "Driving Rain" indicate clear preferences.
JENKS MILLER & ROSE CROSS NC, Blues From What? (CD/LP)
Blues from WHAT might be only four songs long, but Miller dives deep into meditative jams here. Together, they offer thoughtful escapes from the everyday hustle.
VARIOUS ARTISTS, Soul Jazz Records Presents Boombox (CD)
Soul Jazz Records' new 'Boombox' features some of the many innovative underground first-wave of rap records made in New York in the period 1979-82, all released on small, independent, often family-concern record companies, at a time when hip-hop music still remained under the radar.
VARIOUS ARTISTS, Alligator Records 45th Anniversary Collection (CD)
Two CDs chock full with over 158 minutes of genuine houserockin' music spanning the label's 45-year history for the cost of a single CD!  Features Johnny Winter, Koko Taylor, Luther Allison, Lil' Ed & The Blues Imperials, Albert Collins, James Cotton and many, many more!  Housed in a beautiful 6-panel digipak with 24-page booklet featuring liner notes from head 'Gator Bruce Iglauer.

SPECIAL CONSENSUS, Long I Ride (CD)
2016 release. Long I Ride celebrates Special Consensus' 40th anniversary as a band with an engaging set of songs and guest collaborations that's certain to garner more acclaim. The title track, written by former band member Robbie Fulks, showcases each of the three vocalists in the group including newcomer/mandolinist Nick Dumas.
AIR, Twenty Years (CD)
THEY MIGHT BE GIANTS, Phone Power (CD)
TEMPER TRAP, Thick As Thieves (CD)

MOBY, Music From Porcelain (CD)
DIAHRRHEA PLANET, Turn To Gold (CD/LP)
FITZ & THE TANTRUMS, Fitz & The Tantrums (CD)
GARBAGE, Strange Little Birds (CD/LP)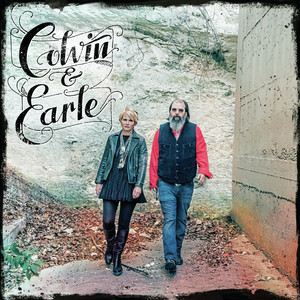 KILLER REISSUES & RE-STOCKS
LOU DONALDSON,
COMPLETE ALBUMS 1953-59 (CD)
COMPLETE ALBUMS 1959-63 (CD)
With a rich, soulful, blues-tinted sound and a catalogue of work that boasts a plethora of highly-regarded albums in his roles as both bandleader and sideman, the alto saxophonist known to many as Sweet Poppa Lou Donaldson – so called because his tone became increasingly that way – remains one finest purveyors of his instrument to have performed in the jazz idiom.
BEACH BOYS, Pet Sounds (50th Anniversary Edition) (CD)
4CD/Blu-ray Audio collector's edition presented in a hardbound book, featuring the remastered original album in stereo and mono, plus a new hi res instrumental mix, as well as session outtakes, alternate mixes, previously unreleased live recordings and hi res stereo and mono and 5.1 surround mixes.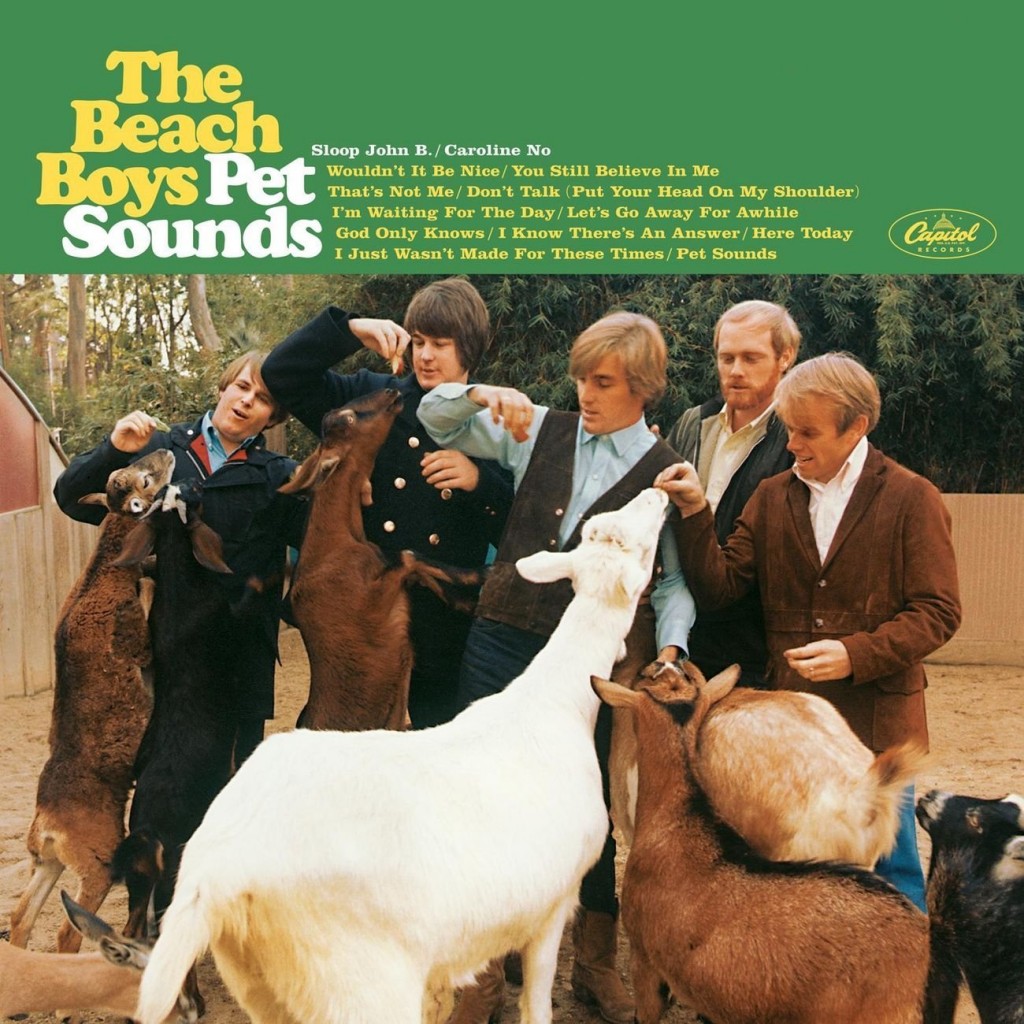 And don't forget these STILL-NEW platters that matter!
WILLIAM BELL, This Is Where I Live (CD/LP)
William Bell aces his return to the legendary Stax label with "This Is Where I Live," an excellent album built on the foundations of his songwriting and vocal skills. In the '60s, Bell performed or wrote a handful of blues and soul classics like "Everyday Will Be A Holiday" and "Born Under A Bad Sign," and he continues to uphold those high standards even on the cusp of age 77. His clear, smooth tenor lends authority and honesty to the 12 songs produced by John Leventhal, best known for his work with wife Rosanne Cash, Marc Cohn and Shawn Colvin. Leventhal plays most of the instruments and co-wrote nearly every song with Bell, proving a sympathetic and inspiring partner. His "no frills, no clichés" approach hits the bullseye.
BRAD MEHLDAU TRIO, Blues  & Ballads (CD/LP)
After blowing our collective minds with last year's massive 4-disc 10 Years Solo Live set, BRAD MEHLDAU has reunited with his trio (Larry Grenadier on bass and Jeff Ballard on drums) for the first time since 2012 with a new record on Nonesuch called Blues & Ballads. Blues and Ballads comprises interpretations of songs by other composers, this time with the focus on blues and ballads implied by the album's title, including works by Cole Porter, Charlie Parker, Lennon & McCartney, and Jon Brion.
PAUL SIMON, Stranger To Stranger (CD/LP)
"It's hard working the same piece of clay, day after day, year after year," sings Paul Simon on the title track of Stranger to Stranger, his first album since So Beautiful Or So What in 2011. But his tenacious pursuit of new sounds, such as the unique microtonal instruments of composer Harry Partch on Insomniac's Lullaby, and juxtapositions such as the gnarled blues guitar (played by Simon) and cello on The Riverbank, make this album as rewarding as anything he's done. The creaky slide guitars, distant train whistles and street-corner harmony groups on songs such as Wristband and The Clock hark back to the records of the 1940s and 50s. Yet the samples and loops amid the album's dusty ambience mean it's no exercise in nostalgia. Simon's lyrics are finely honed, from the conversational The Werewolf to the confessional title track, a moving exploration of his creative process. "Just a way of dealing with my joy," as he puts it.

WILLIAM TYLER, Modern Country (CD/LP)
William Tyler manages to say a lot without ever uttering a word. Despite featuring little besides gentle strums and fingerpickings, the Nashville guitarist's ruminative folk and country pieces speak eloquently to what the critic Greil Marcus called the "old weird America", evoking a forgotten place of eerie backroads and abandoned gas stations. Modern Country, Tyler's third album, is described as a "love letter" to this vanishing world. Yet for all the focus on the past, it is musically a lightyear-leap forwards. Largely gone is the solo acoustic focus of his early work, replaced by something approaching a recognisable "band" sound, featuring electric guitars, drum machines and even hints of synths. This might seem risky: Tyler's refrains are so tender and intricate that cloaking them in instrumentation could smother them. But on tracks such as the droning, ominous Gone Clear and the chiming pastoral folk of I'm Gonna Live Forever (If It Kills Me), Tyler's backing group only serves to deepen and accentuate his spectral, ageless melodies. The result is an album that feels rich and rewarding, revealing new details on each listen.
JOSEPH ARTHUR, Family (CD)
This is a wonderfully eclectic album full of beautiful acoustic melodies dealing with some difficult issues that happen within the family structure such as war, murder, despair, love, loss and fate. An intensely thought provoking offering, from somebody who surely has to be one of the hardest working and multi talented artists around. If you purchase one album this year, make it this one it will not disappoint.

CLAYPOOL LENNON DELIRIUM, Monolith Of Phobos (CD/LP)
Take one part of Les Claypool's patented, instantly identifiable funk/prog bottom, add Lennon's Ghost of a Saber Tooth Tiger band's psychedelic pop, infuse with a dollop of '60s Hawkwind/Pink Floyd space rock and turn them loose in a studio. The result is this consistently enjoyable, often terrific, frequently challenging 11 track, 51-minute aural rocket ship exploration quite rightly tagged "delirium" by its duo of frontmen.
ROBERT ELLIS, Robert Ellis (CD/LP)
Texas singer-songwriter Robert Ellis doesn't test the boundaries of country music so much as bowl them over, like a lovesick ex-convict fueled by a 12-pack driving his pickup truck into a row of honky-tonks while a train whistle sounds in the distance.
HELENE GRIMAUD, Water (CD/LP)
Hélène Grimaud's latest album for German Grammophon, which was produced by Nitin Sawhney is inspired by her fascination with the most precious gift of nature. Water , which will be released on January 29, 2016 around the world, provides a creative exploration of the manifestations of the water, of vast oceans and large lakes to raindrops and snowflakes. And it stimulates the listener to perceive the growing threat to the quality and availability of this vital element.
DAVID GRISMAN SEXTET, David Grisman Sextet (CD)
In 1976 the newly-formed David Grisman Quintet recorded the first album of dawg music, an acoustic blend of many styles and traditions. Now forty years later that music continues to evolve with this first recording of the David Grisman Sextet. Many faces, hearts and hands have changed but the musical vision is still intact — the Dawg's own music.  This release, the first album of Grisman originals in a decade, features dawg veterans Jim Kerwin (bass), Matt Eakle (flute), George Marsh (drums), new members Chad Manning (fiddle) and George Cole (guitar) and the Dawg himself. The tunes and arrangements offer the widest range of influences from swing and jazz to bluegrass, latin, funk and even old-time and ragtime! Don't miss this latest exciting chapter in Dawg music history!

STEVE GUNN, Eyes On The Lines (CD/LP)
Brooklyn's Steve Gunn is the Ty Segall of Americana, a prolific musician who has released 13 albums since 2007, some with like-minded strummers such as Kurt Vile and Hiss Golden Messenger, others solo records such as 2013's acclaimed Way Out Weather. In other words, he's the hipster-friendly guitar slinger of the moment, in the spirit of John Fahey or Robbie Basho, with a lovely sun-glazed lilt to his fluid fingersmithery. On Eyes On the Lines, he pairs his pastoral leanings with tales of uncertainty; Night Wander meanders through nocturnal roots with the repetitiveness of a raga; Conditions Wild's boppy pace and falsetto channels the 1960s; Park Bench Smile coasts along on rolling drums and a shamanic, moonlit arrangement. Gunn's voice is so mellow that the songs' words fade into the background at times – but then the guitar is the frontman here. This could be your next roadtrip head-nodder.
THE MELVINS, Basses Loaded (CD/LP)
Now in their 29th year as a band, the group has released their new album Basses Loaded, and they still sound as vigorous and full of fresh material as they did as when they sprung out of the cold corner of Washington in 1987. Known for delivering virulent, doomy stoner rock that never sounds overly familiar since the grunge era was in its cradle, the Melvins, notorious for switching bass players and having a constantly rotating lineup, decided to just go ahead and use six for this go-round. The laundry list of pluckers includes: Steve MacDonald (of Redd Kross), Jeff Pinkus (of the Butthole Surfers), Trevor Dunn (Mr. Bungle/Fantomas), Jared Warren (Big Business), the Melvin's own Dale Crover, and ex-Nirvana and Rock and Roll Hall of Fame inductee Krist Novoselic.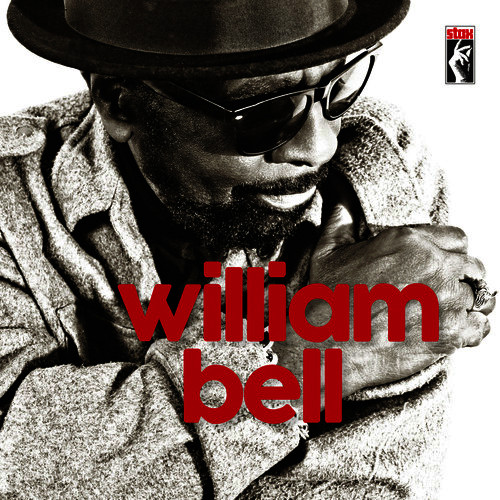 COMING SOON:
BRUCE HORNSBY, Rehab Reunion (6/17)
MOGWAI, Atomic (6/17)
MUMFORD & SONS, Johannesburg (6/17)
RADIOHEAD, A Moon Shaped Pool (6/17)