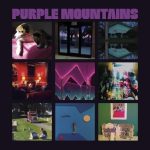 PURPLE MOUNTAINS, Purple Mountains (CD/LP)
Long live David Berman. After shutting it all down in a 2009 message board post, the mythic musician's project Silver Jews took on an indie cult status so strong he almost resented taking a full decade off from making music. But now he's returned with a new name and the same dark outlook. Collaborators on Purple Mountains' eponymous album include Jeremy Earl and several other members of Earl's band, Woods, but it's Berman's gloriously miserable show through and through. Purple Mountains is both a breakup album in the traditional sense and also a breakup album if all of life was one big, long breakup. Which it kind of is, depending on who you are. Take this line from "Darkness and Cold": "The light of my life is going out tonight without a flicker of regret." And, from "She's Making Friends and I'm Turning Stranger": "I'm a loser, she's a gainer." I mean. So simple and so sharp-edged. How can music be so sad and so catchy at the same time? "Storyline Fever" is a terrifically clever expression of the suspicion that you (either you-you or them-you, or maybe both) are so tied to your own narrative that it's created a mutated sickness inside you and your whole little world — and it's a raucously hooky masterpiece to boot. "All My Happiness Is Gone", pitch-black in theme, is jangly but soft, like a dozen tambourines being casually jostled on a bed of gauze. Bruisey, purple-black gauze probably. On "Drinking Margaritas at the Mall", Berman takes on the persona of an anti-Jimmy Buffett; if Buffett engenders worry-free, shameless indulgent buoyancy, Berman delivers the exact opposite. "Snow Is Falling in Manhattan" is like if Berman and Dan Bejar of Destroyer fused into one person, which is apt considering Bejar considers Berman an idol, and so much music is at its best when it's smart people swapping influences and building on one another.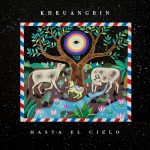 KHRUANGBIN, Hasta El Cielo (CD/LP)
The Houston-based trio Khruangbin is making some of the best instrumental music around. And its attention to detail is clear on its new album, "Hasta El Cielo." Anyone who knows the band will recognize the opener, "With All the World." In fact, the whole album will sound strikingly familiar. That's because Khruangbin is trying something new, reimagining its 2018 project "Con Todo El Mundo" through a different musical lens: dub. The same dub that started as an offshoot of reggae in the '60s, pioneered by the likes of Osbourne "King Tubby" Ruddock, and that has influenced countless musicians since. Characterized by electronic blips, heavy basslines, and spacey echoes, often in wild remixes, the genre opens up new vistas for the band in "Hasta El Cielo." Khruangbin's music can serve as the perfect soundtrack to passive activity, like taking a walk. But by reimagining an album this way, listeners take that same walk in a new place, triggering a sense of discovery. Khruangbin isn't jumping into dub completely blind. The band's bassist, Laura Lee, has said she learned how to play the instrument by listening to the genre, calling dub reggae her "ABCs of music." One of the albums that always stood out to her is the 1982 album "Scientist Wins the World Cup" by Hopeton Brown (professionally known as dub producer Scientist). Khruangbin even enlisted Brown to remix two new tracks on the album, "Rules" and "Cómo Te Quiero." For years, Khruangbin have been considered to be dub-adjacent, hailed for their ability to make songs that might be considered repetitive sound enthralling. Some songs, like "A La Sala" (a remake of "Evan Finds the Third Room"), had very little done to them because they were already so similar to dub. That's not all this album is, though. Khruangbin's original songs on "Con Todo El Mundo" drew on traditions as wide-ranging as Thai funk, southern jazz, Latin American folk, and psychedelic rock. And in rethinking them together, this just might be the band's most unified piece of work. The ability to harness such rich diversity in sound is what makes this band stand out.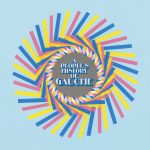 GAUCHE, A People's History Of Gauche (CD/LP)
This record walks the tightrope between weird eclectic stuff and viable (and quite commercial) rock. Reference points include The Raincoats, X-Ray Specs, The Rezillos, The B-52's, Slapp Happy, and Downtown Boys and Priests, whose members make up this band. So, let's just say that this record jumps, bounces, and simply wiggles with the delight of a snake that's about to tempt Eve with forbidden fruit. Yeah, this is joyous rock music. "Flash" is great late 70's rock with a maze-like guitar bit and a female vocal that darts here and there with a punky attitude. And a sax dots every exclamation point. But then things get pleasantly weird. "Cycles" sings with vocals that are warm and sharp, while the band, with guitar and sax, plays to the very brink of any cliff. And then "Pay Day" jumps, bounces, and wiggles with low-flying helium rock 'n' roll inflation. This one zig-zags through the universe with the odd melodic quest. And the guitar temps the future. But "Surveilled Society" is guitar chord specific and hops around the history of rock with a pleasant dissonant confidence. This one stretches logic into a commercial tune. The same is true for "Copper Woman" which sounds like a warmer version of the great band Wire. Repetition is the key, like Andy Warhol Campbells' Soup cans. "Running" continues to evoke the music of the late 70's, while adding yet another odd vibration into the vocals. And that guitar continues to wiggle like a snake that's about to tempt Eve with that forbidden delight. And speaking of temptation in the Garden of Eden, I once met a guy, in all places, Oregon's Crater Lake campground, who claimed that the Bible had it all wrong, and there never was any forbidden tree, but rather, a jukebox with the future music of humanity, and Adam and Eve were instructed, specifically, to never play E-5, which was Chuck Berry's "Johnny B. Goode." The final songs release the few restraints left to the music. "Rent" is a punky romp with bopping sax and vocals that whoop with tribal rock 'n' roll bliss. And I still think the guitar wiggles with the smile of beautiful deceit. "Rectangle" ups the tribal bliss as the vocals sing radio signals from distant planets. It's all ramshackle and oddly tough. This is the sound of vocal cords being ripped and shredded–just like John Lennon's torn voice as he sang "Twist and Shout" way back in The Beatles' Please Please Me days.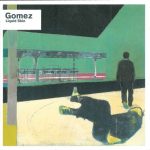 GOMEZ, Liquid Skin (20th Anniversary Edition) (2xCD/2xLP)
Surrounded by instruments, broken toys and a four-track recorder, Gomez recorded large parts of their debut album Bring It On in a garage in their hometown of Southport. To create its follow-up, Liquid Skin, the group would expand their horizons sonically and geographically, visiting America, an ill-fated English stately home & some of the finest recording studios in the world between 1998 and 1999. There was no pause between Bring It On and Liquid Skin – the records were released just 518 days apart. "The first album and this one merge into one in a lot of ways. A lot of the tracks were written at the same time" explains singer/guitarist Ben Ottewell. "There's a song called 'Bring It On' on Liquid Skin, which says it all really. They were made very closely together, so it seemed like part of the same process. We were constantly making records". As a result, writing and recording for Gomez's second album did not so much have a definitive start but instead it emerged out of the same creative energy as their debut, although it soon took its own distinctive path. Gomez's drummer Olly Peacock commented; "Liquid Skin was the step from the four track and recording in a garage to us accepting – in the most ridiculous way – that we were now doing music professionally. 'Oh s_t we somehow got our record deal, we are a band and we go to the studio now. We're not going to be hacking it all together.' There was an excitement because there were less limitations." Going to Number 2 in the UK Album Chart on its release in September 1999, Liquid Skin not only justified the label's faith to allow the band to work how and where they wanted, but it saw the British band crystallize their unique sound & grow audiences in America, Australia and other parts of the world, confirming that their Mercury Prize-winning debut was no fluke. The new Liquid Skin deluxe reissue will include 5 previously unreleased tracks, 4 previously unreleased alternate versions and 9 live tracks recorded at The Fillmore in San Francisco in 2000.
TYCHO, Weather (CD/LP)
RANKY TANKY, Good Time (CD)
NOEL GALLAGHER, Black Star Dancing (LP)
JAN GARBAREK, In Praise Of Dreams (LP)

KILLER OLD-SCHOOL SOUL-JAZZ CORNER: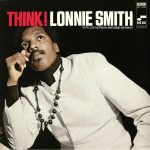 LONNIE SMITH, Think! (LP)
Think!, organist Lonnie Smith's 1968 sophomore effort for Blue Note, is easily one of the strongest dates the Hammond B-3 master would produce for the label. Featuring a stellar group of musicians including trumpeter Lee Morgan, tenor saxophonist David Newman, guitarist Melvin Sparks, and drummer Marion Booker, Jr., as well as a three-member Afro-Latin percussion unit led by Henry "Pucho" Brown, Think! is a perfect mix of funky soul and forward-thinking jazz. Kicking things off with Hugh Masekela's instantly memorable "Son of Ice Bag," both Sparks and Newman take searching funk-flow solos while Morgan seems to be remembering a certain Masekela lick he dug. Similarly expansive is the epic and frenetic Afro bliss-out "The Call of the Wild," which finds Newman in a heady, bluesy organ jam freak-out set against "Pucho" Brown's torrid Latin rhythms and Sparks' nasty repeto-funk guitar riff. By the time you get to the title track and realize "Oh, it's that "Think," all you can do is laugh at the utter hipness of it all and take pleasure in the notion that the album is only half over.

B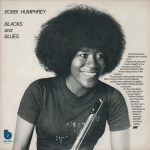 OBBI HUMPHREY, Blacks & Blues (LP)
Bobbi Humphrey scored her biggest hit with her third album Blacks and Blues, an utterly delightful jazz-funk classic that helped make her a sensation at Montreux. If it sounds a lot like Donald Byrd's post-Black Byrd output, it's no accident; brothers Larry and Fonce Mizell have their fingerprints all over the album, and as on their work with Byrd, Larry handles all the composing and most of the arranging and production duties. It certainly helps that the Mizells were hitting on all cylinders at this point in their careers, but Humphrey is the true star of the show; she actually grabs a good deal more solo space than Byrd did on his Mizell collaborations, and she claims a good deal of responsibility for the album's light, airy charm. Her playing is indebted to Herbie Mann and, especially, Hubert Laws, but she has a more exclusive affinity for R&B and pop than even those two fusion-minded players, which is why she excels in this setting. Mizell is at the peak of his arranging powers, constructing dense grooves with lots of vintage synths, wah-wah guitars, and rhythmic interplay. Whether the funk runs hot or cool, Humphrey floats over the top with a near-inexhaustible supply of melodic ideas. She also makes her vocal debut on the album's two ballads, "Just a Love Child" and "Baby's Gone"; her voice is girlish but stronger than the genre standard, even the backing vocals by the Mizells and keyboardist Fred Perren. Overall, the album's cumulative effect is like a soft summer breeze, perfect for beaches, barbecues, and cruising with the top down.
COMING SOON:
THOM YORKE, Anima (7/19)
VIOLENT FEMMES, Hotel Last Resort (7/26)
DREW HOLCOMB & The NEIGHBORS, Dragons (8/16)