An interesting batch of newness this week, plus some amazing reissues. First off, we've got a new EP from electronica master Aphex Twin, some searing blues guitar goodness from Eric Gales, a new album from Heart, and some dazzling country-blues from Rob Ickes & Trey Hensley. And check out those Big Maybelle, Junior Wells and Sun Ra reissues! Read on….
APHEX TWIN, Cheetah (EP) (CD/LP)
Computer Controlled Acoustic Instruments pt2 experimented with atmosphere, space, and tone; orphaned deejay selek 2006-2008 was stuffed full of warp-speed squelching. Cheetah opts for slow-motion acid instead. "CHEETAHT2 [Ld spectrum]" and "CHEETAHT7b" make for a telegraphed opening one-two punch, lurching like horror movie villains; the two-song "CIRKLON" suite that follows is only a touch more robust. Every song moves with the grace you'd expect from skeletons reanimated and made to tap dance. The EP's only colorful moments are its interstitial "ms800" pieces, sub-minute digressions that sound like demonstrations of the titular synth's unique sound.
CAR SEAT HEADREST, Teens Of Denial (CD/LP)
Car Seat Headrest is the project of Seattle singersongwriter Will Toledo. With a vision that is both sweeping in scope and intimately personal, Car Seat Headrest embodies the DIY ethos at its best. Car Seat Headrest began in 2010 in Will's hometown of Leesburg, Virginia. Needing a place of solitude (and soundproofing) where he could record his often frantic vocals undisturbed, a 17-year old Will set up shop in the family car (hence the name). From this humble origin, he has since built up a catalogue of staggering breadth and depth. In the last five years there have been over ten releases under the Car Seat Headrest name, one of which exceeds two hours in length. While the songs of Car Seat Headrest are often long and complex, they are anchored by irresistible melodies and a piercing emotional directness. Dispersed across the globe, the CSH fanbase is the definition of a cult following: several thousand internet denizens who deeply connect with Will's intensely honest and unfiltered approach to writing and performing. With the release of Teens of Style, expect that number to greatly expand. This is Car Seat Headrest's first release on Matador Records.
ERIC GALES, Night On The Sunset Strip (CD)
Blues rock phenom Eric Gales brings his fiery six-string pyrotechnics deep into the heart of Hollywood's famed music scene on this spectacular concert package! Gales let's loose on a string of Southern fried soulful blues favorites from his back catalog including "Block The Sun" and "The Open Road" plus tracks from his most recent album Good For Sumthin' including a smokin' hot cover of The Stones's "Miss You!" Features a special guest appearance by Good For Sumthin' producer Raphael Saadiq bass.
RADIO MOSCOW, Live In California (CD/LP)
"Live! In California" was recorded absolutely live (no overdubs) over two nights at The Satellite club in Los Angeles in December 2015. The album features 76 minutes of the trio's unique brand of high-energy psychedelic rock n'roll. The material is pulled from all their studio albums and the songs feature new arrangements. "Live! In California" also includes the previously unreleased song "Chance Of Fate", a cover of the seventies' band Saint Anthony's Fyre.
ROB ICKES & TREY HENSLEY, The Country Blues (CD)
The Country Blues is exactly what it sounds like: gently lilting country, occasionally veering into rippin' territory but largely staying in a more pensive mood. It's downcast, but it's downcast in the nevertheless optimistic way the best folky country can be. It's fiercely focused on both tribulations and overcoming them, much like the music of the greats covered here—there's some Merle Haggard, there's some Sonny Boy Williamson. It broaches the divide between emotional complexity and simple joy and pride, and for that it should be commended. PopMatters' Sarah Zupko wrote that "Ickes and Hensley can seriously burn up the fretboard with some of the most amazing country playing you'll hear anywhere. In fact, they are so good that they could almost take on Ricky Skaggs with their passion and precision.
MIROSLAV VITOUS, Music From Weather Report (CD)
Weather Report, the great 1970s/80s fusion band, transformed the relationship between jazz instrumentation and creative electronics, and their vibrant sound and rhythmic audacity are influential still. Czech bassist Miroslav Vitouš, a founder member, paid tribute to their spirit but not their famous tunes on the 2009 album Remembering Weather Report. Now he visits the old material with a supple sextet (including elite New York drummers Gerald Cleaver and Nasheet Waits), kindling a searching mix of free jazz and groove playing. Scarlet Woman Variations has the original Joe Zawinul theme bursting sporadically like a flare out of mists of electronic noise and pithily Shorter-like soprano sax figures; Birdland Variations unfolds the classic motifs in slow horn statements and dark bass speculation; Pinocchio is a trance of dry sax asides and rich keyboard colours, and a hypnotic Vitouš blues thread winds between the pieces. The set simmers with sharp responses to unforgettable material, though its improv priorities may meander a little for Weather Report's more rock-oriented disciples.
HEART, Beautiful Broken (CD/LP)
Rock and Roll Hall of Fame members Heart return on July 8 with Beautiful Broken, their sixteenth album and their first on Concord Records. Heart has sold over 35 million records, and this anticipated album is their first in four years. Beautiful Broken finds Ann and Nancy Wilson exploring new songs, as well as taking some of their favorite cherry picks from their catalog and rerecording and re-imagining them. The album spans a wide range of musical flavors, though all wrapped up in the Wilson sisters unique brand of hard hitting rock, and even draws a few friends of the band into the mix. The title track features a dynamic guest vocal contribution by Metallica s James Hetfield with Ann Wilson, while another of the brand new songs, Two, was penned by hip-hop artist, Ne-Yo.
VARIOUS ARTISTS, Soul Jazz Records presents VENEZUELA 70 (CD)
Soul Jazz Records' new Venezuela 70 is the first-ever album of its kind to take a look at the groundbreaking experimental rock music made in Venezuela and created in the 1970s – during a time when the country was both a modern  cultural and economic powerhouse in Latin America on account of wealth from its vast oil supplies. Most of these artists featured on Venezuela 70 remain practically unknown outside of Venezuela's borders and yet their progressive forward-thinking music is some of the most sophisticated in the world – a stunning 'melting pot' mix of underground rock, synthetic electronics, funk, jazz and Latin American rhythms all of which explored new sounds and broke down musical boundaries to create a distinct and unique Venezuelan music and cultural identity.

J DILLA, Diary Instrumentals (CD/LP)
CHEVELLE, North Corridor (CD/LP)
WILL DOWNING, Black Pearls (CD)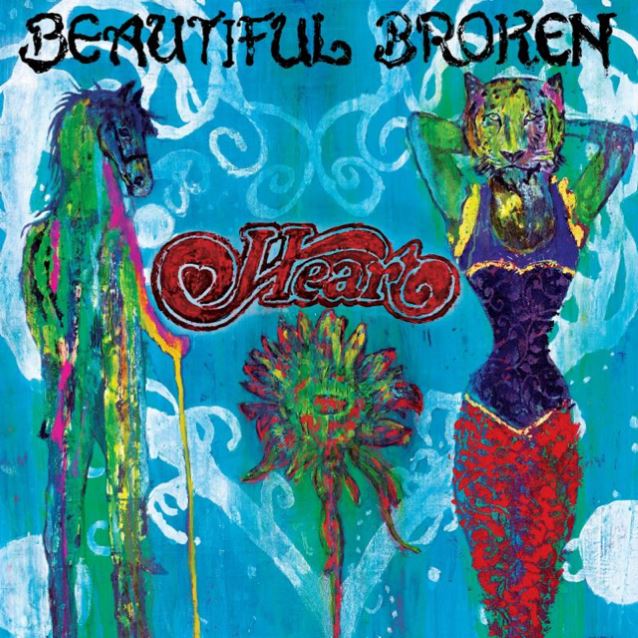 Killer Reissues:
BIG MAYBELLE, The Complete King, Okeh & Savoy Releases 1947-59 (CD)
Big Maybelle Smith was one of the coterie of powerful female blues and R&B singers who lit up the scene during the post-war decades, the highlight coming in her appearance in the 1958 Newport Jazz Festival movie documentary Jazz On A Summer's Day. Coming from a gospel-singing background in Tennessee, she recorded for the King, Okeh and Savoy labels, scoring Top 10 R&B hits with songs like Gabbin' Man, Way Back Home and My Country Man, as well as recording the original version of Whole Lotta Shakin' Goin' On, later covered by Jerry Lee Lewis. This great-value 53-track 2-CD set comprises all her A and B sides for those label from her solo debut for King in 1947 through to 1959, along with the tracks from her two albums for Savoy which were not otherwise released on singles. It's a thorough trawl through her core career, and is a worthy tribute to a highly distinctive and influential entertainer. It comes with substantial booklet notes including full recording session and personnel details
SUN RA, Cosmos (CD)
Sun Ra has always been an explorer, venturing out among the cycles and frequencies of the musical cosmos like a wild astronaut, bent on rejoicing and celebrating the wonders of the universe. The extended metaphor of space travel permeates the emotional climate of this masterful recording, as Sun Ra s Arkestra reaches out to express the vibrations of the stars as in Interstellar o rthe adventure of travel as in Moonship and Unknown Planet. Sun Ra has always been ahead of his time, musically and spiritually, and has suffered somewhat at the hands of fashionable critics who disdained his attempts at cosmic communication. LeRoi Jones, in his perceptive book Black Music, understood Sun Ra s quest better than most contemporary observers, and made these comments in 1966. This music is a promenade through the time envelope of Afro-American culture, a retrospective that disassembles and reassembles the traditions and standards of the past. It is at once strange and familiar, capturing fragments of swing, mainstream riffs, and the veering off towards the unknown of the cosmos, the sounds of nature. Look at the wind, says Sun Ra. It goes everywhere, it blows anywhere… Expect to find contradictions here, contrasting shapes that butt against each other, prodding the complacent listener like a gadfly to travel with the sounds, to release, to explore. Cosmos is Sun Ra's philosophy embedded in plastic, courtesy of Inner City Records. It is an unprecedented look at the inner and outer worlds of sound; a magic mixture of the exotic and the mundane, the supernatural and the material, the solar wind beating against the rings of Saturn and the gentle spring breeze blowing a nearby oak tree. If nothing else, it is a voyage. To the stars. To the cosmos. To the edge of the universe. Beyond the unknown.
JUNIOR WELLS, Blues Hit Big Town (CD)
The long-overdue release of this seminal collection on CD is cause for celebration; not only that, but Delmark Records added four previously unreleased tracks, making this CD all the more essential for harp fans in general and Junior Wells fans in particular (and what harp fan could not like Wells?). The tracks on Blues Hit Big Town were recorded in 1953-54 and are thus of historical interest as well; these are Wells's first recordings, done shortly after he joined the Muddy Waters Band. From the slow, smoking "Hoodoo Man" and the title track, to the tight, high-powered "Cut That Out" and "Tomorrow Night," everything here is first-rate, and the added bonus tracks make this re-release a special treat.
LEFT LANE CRUISER, Beck In Black (CD/LP)
Retrospective of early Left Lane Cruiser material with drummer Brenn Beck, re-mastered and with three previously unreleased tracks ("Chicken", "Bloodhound" and "Maybe").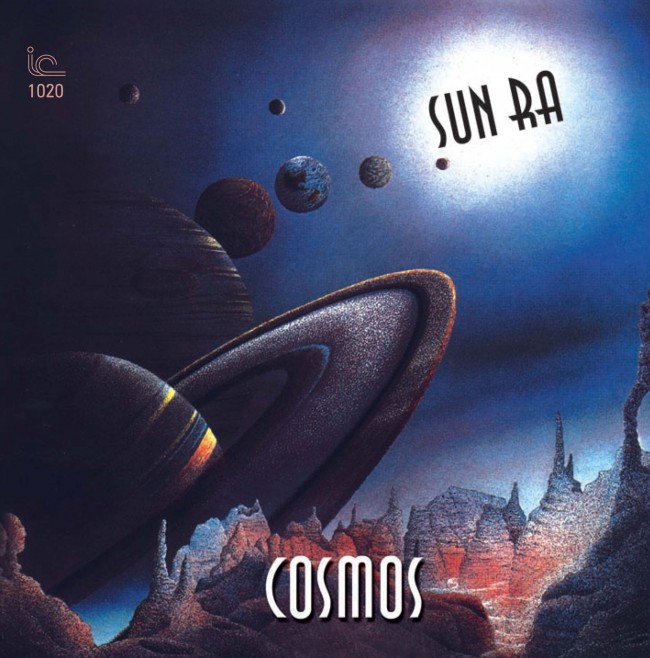 And don't forget about these STILL-NEW platters that matter!
SARA WATKINS, Young In All The Wrong Ways (CD/LP)
Young In All The Wrong Ways is Sara Watkins' most cohesive and fully realized solo album. The new collection finds her embracing the role of frontwoman following the collaborations of Watkins Family Hour (featuring Sean Watkins, Fiona Apple and Benmont Tench) and Nickel Creek, the hugely successful group she first formed with her brother Sean and Chris Thile. The album is also her most powerful. Personal and revealing, she wrote or co-wrote each of the 10 songs–a first for her.
MAXWELL, blackSUMMERSnight (CD/LP)
Maxwell's first offering in seven years forms the second instalment of a trilogy of albums that are titled identically but for the position of the capital letters. The Grammy-winning soul man is a subeditor's nightmare, but confusion seems a small price to pay for such a classy comeback collection of anguished R&B. The music provides a minimalist, synthesiser-laden vehicle for smoothly introspective contemplations on love.
BAT FOR LASHES, Bride (CD/LP)
As Natasha Khan has made known in interviews, press releases and live shows, her fourth album as Bat for Lashes has a concept. It revolves around a woman whose fiancé dies on his way to their wedding, and her subsequent experiences of life after love. In song-title terms, it's a journey that takes us from the hopeful I Do, to Honeymooning Alone and, later, I Will Love Again. Whether it's a great idea to impose such an involved narrative on an album of torch songs seems doubtful, especially since their appeal is always fortified by elastic meaning. What's less questionable is the quality of the music itself. Barring Sunday Love – an electropop episode that movingly echoes the melody of Khan's best-known track, Daniel – this is a collection of darkly intriguing dirges, a battle for dominance between Khan's intimate, exquisitely beautiful vocal and subtly unnerving sonic dissonance at its heart.
BOB BALDWIN, The Brazilian-American Soundtrack (CD)
Pianist Bob Baldwin's love affair with Brazil began with his love of Antonio Carlos Jobim, Joao Gilberto and Sergio Mendes as a child. His love elevated when he witnessed the marriage of American Funk/Jazz and the Samba/Bossa Nova sound, which was later explored by the likes of Djavan, Ivan Lins, Elaine Elias, George Duke, Maurice White, and Pat Metheny. Baldwin follows up his experimental Brazil Chill (2004) disc with more flavors from Rio, with covers by the aforementioned Djavan, Jobim and Lins. The result is a 20-song plus soundtrack through the eyes of this American, musically celebrating the year of the 2016 Summer Olympics in beautiful Brazil.
COMING SOON: 
JEFF BECK, Loud Hailer (7/15)
G. LOVE & SPECIAL SAUCE, Electric Mile (7/15)
AARON NEVILLE, Apache (7/15)