SLEATER-KINNEY, The Center Won't Hold (CD/gatefold LP)
In WB Yeats' most famous line, "things fall apart, the center cannot hold." Things were pretty bad when he wrote that in 1919, the first world war segueing smoothly into the Irish war of independence, but Sleater-Kinney twist the line into something even worse. The center won't hold – it could, but it won't. Order might theoretically reign, but we'd prefer to reject it and watch the world burn. This, then, is an album full of friction: between bodies, generations and, it turns out, the band themselves. The Pacific Northwest trio went on hiatus for a decade after what many consider their masterpiece, The Woods, in 2005; co-frontwoman Carrie Brownstein became hipster-famous in the interim for her sketch comedy show Portlandia. They returned to huge acclaim with No Cities to Love in 2015, and for this follow-up, enlisted Annie Clark, AKA St Vincent, as producer. This is a bold and brilliant leap into a new sound for the band. The band's guitars are made to feel like synths on the Enjoy the Silence-channeling Reach Out, given a new-wave sheen on the brilliant chorus of Hurry On Home, and turned into dinky Devo toys on Love.  This is a rather post-apocalyptic landscape – on Ruins, strife manifests as Godzilla – but Brownstein and Corin Tucker romp across it with a series of excellent pop melodies. They wisely make Can I Go On, a song about brutalising ennui and the futility of existence, into a Roxy Music disco strut with an exultant top line. The Dog/The Body, the most traditional song here, has a chorus made for drunken karaoke on a school night despite being about a worn-out love affair. The chorus from "Bad Dance" is extremely hammy: written as if for a musical called Anthropocene!, Brownstein casts herself as an agent of sexy chaos, and really sells its jazz-hands fervor. Maybe musical theater is in her future: she is a very actorly singer who has long had a streak of ludicrous, ironic coquettishness. This reaches its apex in "Hurry On Home," where she seems to toss and turn on a bed, hopelessly horny, squeak-purring for someone to "disconnect me from my bones." But sex for Brownstein isn't just a roll in the hay – it's a counterweight to the abuse she faces by living in public ("you know I'm unfuckable, unlovable, unlistenable, unwatchable"), that lets her "erase the marks, begin again". On the title track she similarly longs for "something muddy to cover up the stain." This sense of sex being perhaps the only palliative in our fractious, disconnected world is essayed even more powerfully by Tucker, who has an innately more serious voice, an ideal foil for the sly goofball Brownstein.

THE HOLD STEADY, Thrashing Through The Passion (CD/LP)
You don't listen to Hold Steady albums – you live in them. Craig Finn's barstool-rock raconteurs' six albums so far have been engrossing adventures through an America full of delinquents and dreamers, their stories sketched into bolshy, blue-collar indie singalongs. It's a formula that's served the group well: with the exception of 2010 misstep "Heaven Is Whenever," The Hold Steady have operated with a dependability befitting their band name since forming in Brooklyn in 2003, amassing a devoted cult fanbase in the process. On seventh album Thrashing Thru the Passion, they further cement their punk poet laureate credentials over 10 songs-cum-caterwauling character studies that are among Finn and friends' most enthralling to date. It doesn't take long to tick off their trademarks. Feverishly fun opener "Denver Haircut" packs fist-punching guitars, E-Street Band-like harmonies and grabby lyrics plunging you into Finn's imagination: "He shaved his head at the airport, in a bar at the end of the concourse," roars its opening line. The frontman's tales of chancers and chasers don't end there: "Blackout Sam" is a Randy Newman-ish piano plod about a dropout who "keeps waking up at parking ramps" while "You Did Good Kid" is a murky mood-setter centering on "drifters in the kitchen" drugged into oblivion. Thrashing Thru the Passion does what it sets out to do: scratch again beneath the surface of America's hedonistic undertow, and prove there's plenty more life in these Brooklyn boozehounds yet.

KING GIZZARD & THE LIZARD WIZARD, Infest The Rats Nets (LP)
Melbourne, Australia-based psychedelic rock monarchs King Gizzard & the Lizard Wizard release their second album of 2019; Infest the Rats' Nest contains more hardcore potency than the more lighthearted, bluesy album, Fishing for Fishies. This latest addition to the group's ever-growing discography sounds more like Metallica than they ever have before. The concept album explores current ecological issues, and is set in a near-future post-apocalypse. Fast-paced metal jams kick off the first half of the album, with warping distortion leaking from the guitars and bass. The longest track, "Superbug," drags listeners through gritty, James Hetfield-esque vocals that burst through the fuzz of the instrumental sections of the song. Tapped guitar frets babble out breakneck guitar riffs, whipping through the rest of the record like a jackrabbit on fire. As one should expect from King Gizz, Infest the Rats' Nest never repeats itself, flying through idea after idea like a heart-stopping drop into the rock'n'roll depths of "Hell," the final track. It's never safe to assume anything about King Gizzard & the Lizard Wizard, but one can figure that this band have an intense musical agenda and a never-ending appointment with a stupefied audience.



SHURA, forevher (CD/LP)
Shura emerged in 2014 as a pop star with a contradiction at her core. "Touch," her lo-fi disco debut single, was a sort of "Dancing On My Own" for a new generation: an eminently danceable song about watching somebody else dance, about wanting to touch one another but being unable to because you're paralysed by your own thoughts. Her 2016 LP Nothing's Real was full of pop songs about unfulfilled promise and missed connections. With track titles like "2Shy" and "Tongue Tied," she channelled the feathery soul of Janet Jackson and early Madonna while singing about being so engulfed in her own mind that she came apart from her body (the title track described the near-death pangs of a panic attack). If Nothing's Real was all thought, the Manchester-born singer-songwriter's follow-up forevher is all feeling. Shura (real name Aleksandra Denton) spent the three years between her first and second records falling in love. The relationship that inspired forevher is a long-distance one, played out between New York and London via Skype and iMessage, and so the album tells a very modern story of intimacy (switching off Airplane Mode as soon as you land to see what your lover sent you while you were flying; being preoccupied with thoughts of the latest nude they sent you). In tandem, her sound has grown into something more corporeal: While her voice on forevher largely comes through the filter of Auto-Tune, the instruments are looser and more live than they were on Nothing's Real, with string flutters mimicking skipped heartbeats, and basslines settling into deep, well-worn grooves. If Shura used to hover awkwardly on the edges of dancefloors, now, she gives herself over to them.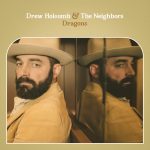 DREW HOLCOMB & THE NEIGHBORS, Dragons (CD/LP)
Drew Holcomb's steady songcraft has slowly but surely charted a course toward an expansive sound since he first arrived with his band, The Neighbors, nearly 15 years ago. His latest album, Dragons, follows suit with an anthemic album that maintains the requisite spiritual depth and communal sentiments with vast instrumentation. Holcomb says in a press release for Dragons that the album was largely inspired by the quote, "Always be kind, for everyone you meet is fighting a great battle." The 11-song set documents the battles surrounding Holcomb on all sides, with numerous songs inspired by his family. From the loss of his brother in 1999 ("You Never Leave My Heart") to treatises of longing for his children ("See The World") and wife ("But I'll Never Forget The Way You Make Me Feel"), Holcomb's songs feel personal in their hopes and struggles, even as he follows his Americana roots, power pop, or newer synth-pop leanings. Holcomb has always had a unique yet straightforward way of recognizing the world's dual (or dueling) reality. His catalog has long celebrated the beauty of a new day or the natural world around him even as he laments a heart that's broken or the fleeting nature of life. Dragons finds two ways to nod to that tension. On "End of the World," he acknowledges the bleak while encouraging listeners to "raise up your glass and revel while it lasts." On the closing track, "Bittersweet," he takes a more pensive turn before setting the listener free. "What you always wanted won't always be around / It's bittersweet … Every curtain falls eventually."

LILLIE MAE, Other Girls (CD/LP)
"You've Got Other Girls for That," the haunting opening track of Lillie Mae's ethereal new album, Other Girls, occupies the soundscape between jangly folk-rock and the echoing minor chord of progressive rock. Lillie Mae's plaintive vocals wrap themselves around the tautly plucked mandolin and guitar, and fiddles wash in on bridge to deliver us onto the shores of a new world where the singer declares her freedom from the past. "I ain't your baby, even though I thought I'd be / I ain't your only, maybe the only one who thinks that's so / I ain't your first choice, maybe once upon a time / When I was living with delusions in mind." The album's opening revels the breadth and the depth of Lillie Mae's musical inventiveness. "Crisp and Cold" opens with a sparsely furnished musical landscape, with layered vocals providing the chilling beauty on the opening verses before blossoming into a kind of inverted '60s pop song with galloping guitar. "Blue Heart" is a gentle country swinger that manages to weave in a Beatles-esque sound among the lines of lilting mandolins and swelling fiddles. Lillie Mae takes a page from Kacey Musgraves' punky, cosmic hillbilly on the deceptively bright "At Least Three in This Room," which opens with the piquant line: "How many lanes are either/or?" The song's a perfect riposte to the lover who casts aside partners like leaves fall from trees but who never looks over his shoulder to see who's watching him and planting the seeds of his undoing. "Didn't I" weaves in phrases from the Marshall Tucker Band's rambling songs, even as it captures the ambivalence woven insidiously into all relationships. The album closes with hurricane-force winds on "Love Dilly Love," a psychedelic folk chamber piece that opens sparely with vocal and mandolin before moving quickly into an echoing psychic cyclone of words and sound. Other Girls, produced by Dave Cobb in RCA Studio A, showcases Lillie Mae's ingenious songwriting, her soaring vocals, and her creative ability to weave many musical styles into a single song. Every song powerfully evokes raw emotions even as it wraps such power in the carefully crafted beauty of the song's lyrics and music.
OLD SALT UNION, Where The Dogs Don't Bite (CD/LP)
Belleville, Illinois, five-piece Old Salt Union proves its skill as a modern string band while mostly avoiding folk and bluegrass tropes on its new album Where the Dogs Don't Bite. Bandmates Ryan Murphey (banjo), Justin Wallace (lead vocals and mandolin), John Brighton (violin), Jesse Farrar (lead vocals and bassist), and recent addition Graham Curry (guitar) ignore the often enforced and sometimes limited boundaries of stringband music by sculpting their own vision from familiar blocks of clay. Opening track "God You Don't Need" darkens lyrics about a relationship gone sour with traces of not just banjo-led stringband music but also jazz, classical, and pop elements. As songs under the broad Americana umbrella should, it uses time-tested methods to tell an unheard tale. Other unexpected twists and turns come when the more folk sounding "Hurt Somebody" and bluegrass ode "Ebb & Flow" sidestep clichés and tell equally fresh stories. As its cryptic name implies, the title track goes down an unexpected path when what starts out sounding like something from an acoustic open mic night incorporates triple-layered guitar harmonies and what can best be described as a spirited barroom sing-along among band members. When the band stays closer to its roots, it's a formidable folk outfit. For instance, the bluegrass-flavored "Tell Me So" allows Wallace, its writer, a chance to duet with a true living legend Bobby Osborne (The Osborne Brothers). It's the second song on the album, thrusting listeners from the gloomy "God You Don't Need" to a feel-good nostalgia trip with one of the men behind "Rocky Top"'s lasting popularity. Other tradition-honoring examples include the fiery fiddle tunes "Heartbroke and Lonesome" and "Johann's Breakdown," folk-punk harmony showpieces "Holdin' On" and "Big Dreams, Small Talk," and the musical equivalent of a scenic train ride, "Promised Land." It's a solid, unpredictable set of songs by a formidable band that's hopefully gotten a boost lately from touring with Jesse's uncle, Son Volt's Jay Farrar.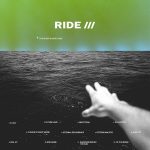 RIDE, This Is Not A Safe Place (CD/LP)
The year is 1997. Andy Bell, emerging from the wreckage of his old band, the mercurial Ride, two years previous, is on stage with his new band Hurricane No. 1. Bell, whose guitar-playing in Ride was once rich and expansive, now plays his instrument with rather less razzle-dazzle. Too late for the Britpop party, too early for the raw, garage-led rock revolution that would soon arrive, Hurricane No. 1 are a band who exist to perform on Soccer AM when the Lightning Seeds cannot make it. Over the coming years, Bell will play bass in Oasis and guitar on Liam Gallagher's later band Beady Eye. At what juncture Andy Bell chooses to call his former schoolfriend Mark Gardener, the man with whom he crafted three albums of always pretty, often lovelorn indie rock so many years ago, is anyone's guess. And yet it's clear within seconds of opening tune 'R.I.D.E' – an awkwardly groovy slice of dance-rock which often sounds like someone running a Boeing 747 through a wall of Marshall amps – that the Oxford band's second album since their 2014 reformation benefits from a wealth of creativity and experimentation that Bell may well have been suppressing for over 20 years. Gardener's voice – fey, deliciously saccharine – entwines itself around the scaffold of the songwriting as seamlessly as it ever did, and yet these are songs far more interesting, daring even, than a band reformed should be delivering all these years on. 'Future Love' could have sat on any of those early albums (the first two Ride records, 1990's 'Nowhere' and 1992's 'Going Blank Again', are classics of the shoegazing genre). It's the sort of fragile indie-rock romper that sounds like it's going to fall apart at any moment, and which sounds all the better for it. 'Repetition' resembles the Pet Shop Boys if they favoured electric guitars over synthesizers. Elsewhere, there's plenty of the sort of dream-pop the band did so well so many years back, and yet 'Eternal Recurrence', 'In This Room' and 'Jump Jet' are among the prettiest songs they've ever created. It's fitting that Ride would choose to call their new album 'This Is Not A Safe Place'. After spending the last two decades of his career very much playing it safe, Bell is back in brave, progressive, creative territory.
KILLER REISSUES:
EXPLOSIONS IN THE SKY: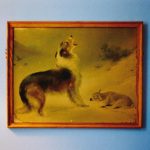 How Strange, Innocence (LP)
The Rescue (LP)
Post-rock wizards Explosions in the Sky are celebrating their 20th anniversary this year, and  to mark the occasion, they've reissued two of their earliest albums: How Strange, Innocence from 2000 and 2005's The Rescue.  Both albums have been remastered and repackaged, and for How Strange, Innocence, this marks the first time the debut record will be pressed on vinyl since 2004. As for The Rescue, this reissue project marks the first time it's ever been available in vinyl formats.
COMING SOON:
IGGY POP, Free (9/6)
BRUCE COCKBURN, Crowing Ignites (9/20)
THE REPLACEMENTS, Dead Man's Pop (9/27)