Big week here at New Release central, with titles from Iron & Wine, Queens Of The Stone Age and John Hiatt's amazing daughter Lilly, but don't sleep on that Filthy Friends album, either. That is one serious pedigree. Read on….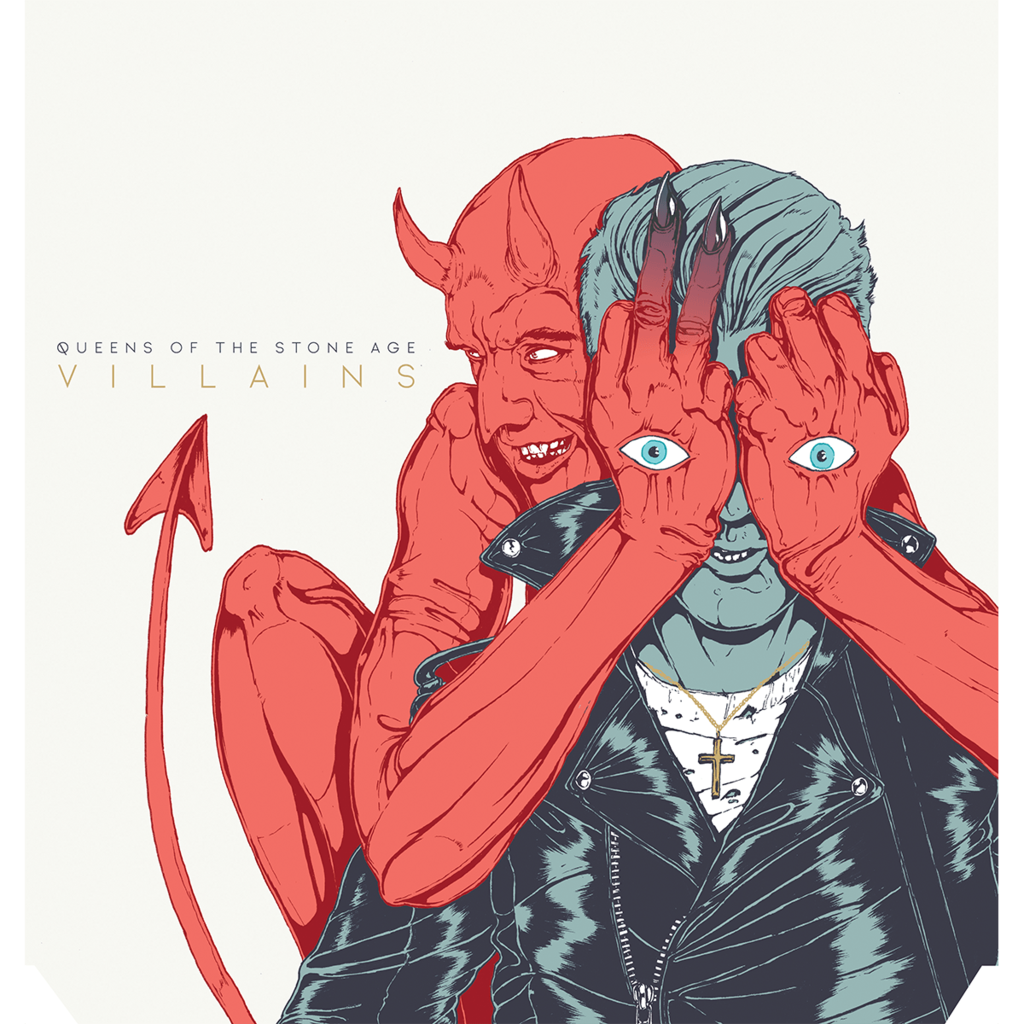 QUEENS OF THE STONE AGE, Villains (CD/LP/DELUXE 180g LP)
"Queens of the Stone Age" always sounded like the best glam-band name ever, and while Josh Homme's free-ranging heavy rock hypnotists were never quite that, they come as close as ever on Villains. "I was born in the desert May 17, in '73" Homme declares on the opener, "Feet Don't Fail Me" – which is true, in fact. It also happens to be a date near glam's peak, and the echo of Rick Derringer's spangled '73 top-40 anthem "Rock and Roll Hootchie Koo" is probably no accident, either. By the tail end, he's sounding more like David Bowie than even Era Vulgaris' campy "I Wanna Make It Wit Chu" back in 2007. No Queens record has prioritized groove like this, and it reboots their brand nicely. Credit unlikely producer Mark "Uptown Funk" Ronson, whose retro instincts remain impressive, even in this arena. Homme's fine Iggy Pop collaboration from last year (Post Pop Depression) also figures, evidently leaving Homme with a heightened taste for the sinewy krautrock grooves Ig and Bowie built during their golden Berlin days. Yet there's no lack of crushing guitars. The single "The Evil Has Landed" squalls over brutally clipped beats, suggesting latter-day Led Zep if they'd wrapped their head around New Wave. "Head Like a Haunted House" goes further, a galloping assault pitched between Devo and the Buzzcocks, with theremin sounds wailing like a supercomputer meltdown in a trashy '50s sci-fi film. Headbangers may be put off that QOTSA is now targeting feet and asses; too bad for them.
IRON & WINE, Beast Epic (CD/LP/Deluxe Colored Vinyl LP with bonus 12″ and Free Download)
Iron & Wine's Sam Beam could actually sum up his current writing approach with his new song, "Bitter Truth." "Some call it talking blues," he sings in his characteristically warm tone, over a spare bed of acoustic guitars. "Some call it bitter truth. Some call it getting even in a song." For "Beast Epic," Iron & Wine's first new album in four years, Beam looks at adulthood from a variety of perspectives — some poetic, some straightforward, some loving, some slightly sarcastic. Though he has used this confessional, mostly acoustic approach before, this set of songs is much warmer than his earlier work. "Call It Dreaming" is a string of sweet, comforting images, while "About a Bruise" is more impressionistic, though the soothing tone of Beam's voice remains consistent. "Thomas County Law" shows how potent that combination can be, much in the same way that the pretty harmonies of Simon & Garfunkel could still pack an emotional wallop. "Beast Epic" shows how much Beam's powers of observation have grown over the years and how they enrich even his simplest of songs.
FILTHY FRIENDS, Invitation (CD/LP)
Holding onto the past won't make it repeat," sings Sleater-Kinney's Corin Tucker on "Despierata," the opening track on Filthy Friends's Invitation. The politically charged single, released just weeks before the 2016 presidential election, obliquely yet unmistakably references those who pine for a past they see only through a sepia-toned lens, wishing they could reclaim a vision of their country that exists only in their imaginations. It also serves as a battle cry for Tucker and her band of co-conspirators—R.E.M.'s Peter Buck, Fastback's Kurt Block, the Minus 5's Scott McCaughey, and King Crimsons's Bill Rieflin—all of whom have substantial legacies but refuse to rest on their laurels or lean on their reputations for this super-group's galvanizing debut. McCaughey and Rieflin both played for R.E.M. in supporting roles over the years, so it's no surprise that Invitation's sound hews pretty close to that of Buck's famous band at the peak of their powers. The songs here are propulsive and hooky, yet there are heavy doses of Sleater-Kinney's signature sound too, with tracks like the careening rocker "The Arrival" offering blasts of punk energy. The album, nervy and immediate throughout, plays to its principals' strengths without sounding like an exercise in nostalgia; it's never buried in the murk of early R.E.M., yet it's also clearer and cleaner than anything by Sleater-Kinney. Buck exhibits casual virtuosity, from the gentle Byrds-y jangle of "Faded Afternoon" to the slamming riffs of "The Arrival." Tucker delivers clean, cheerful hooks on "Windmill," but on rowdier songs like "Makers" she sneers, struts, and swaggers like Chrissie Hynde. Invitation has the full-bodied roar of a rock n' roll album: "Despierata" in particular becomes increasingly frayed and urgent as is gathers steam and momentum. But the songs on the album have the compact, satisfying melodicism of timeless pop. The political urgency of "Despierata" is conveyed through the relentlessness of its melody rather than any specific references to the current political moment. And "Faded Afternoon" is as direct and personal as "Despierata" is slyly political: "When you're gone/It's a dark, faded afternoon/When you're gone/It's a harsh, jaded kind of blues." Both songs sound neat and tidy, while "Brother" is a raucous eruption of thrashing guitars, Tucker howling to be heard over the din. There isn't a moment on Invitation where it sounds like they aren't having fun, and their good time spills over into a dozen songs that are textured, tuneful, and immediate.
SOUL JAZZ RECORDS, Soul Of A Nation: Afro-Centric Visions In The Age Of Black Power (CD/LP)
Soul Jazz Records' latest compilation album shows how the ideals of the civil rights movement, black power and black nationalism influenced the evolvement of radical African-American music in the United States of America in the intensely political and revolutionary period at the end of the 1960s following the assassinations of Malcolm X, Martin Luther King and the rise of the Black Panther party.
Featuring groundbreaking artists such as Gil Scott-Heron, Roy Ayers, Don Cherry, Oneness of Juju, Sarah Webster Fabio, Horace Tapscott, Phil Ranelin and many others, Soul of A Nation shows how political themes led to the rise of 'conscious' black music as new afro-centric styles combined the musical radicalism and spirituality of John Coltrane and radical avant-garde jazz music alongside the intense funk and soul of James Brown and Aretha Franklin and the urban poetry and proto-rap of the streets. Soul of a Nation comes with extensive sleeve-notes and exclusive photography in a large 36-page outsize booklet and slipcase. Double gatefold vinyl album edition comes with full colour inners + bonus download code and includes full sleeve-notes/photography.
LILLY HIATT, Trinity Lane (CD/LP)
Granted, it's tempting to simply identify Lilly Hiatt as John Hiatt's daughter. After all, it's not uncommon for any offspring of a renowned artist to inevitably be bound to the family lineage.  Just ask Sean Lennon, James McCartney or Rufus Wainwright. Each is an accomplished artist in his own right, but when talk turns from careers and accomplishments to backstories and bloodlines, famous parents are always added to the equation. Not surprisingly then, like the aforementioned artists who were sired by famous fathers, Lilly Hiatt isn't bound by any comparisons. No matter how high the bar, she remains committed to her career and making music that allows her to set her own standard. Three albums on, she's succeeded in casting an individual identity, a conclusion borne out by Trinity Lane, an album that stands as her most accomplished effort to date. It's a collection of songs that both charm and challenge, from the easy sway of "All Kinds of People" to the insistence and aggression of clearly confessional "The Night David Bowie Died." The thing all these offerings have in common is their remarkable first person perspective, a candor and vulnerability so real and affecting, it almost feels like the listener's intruding on private space. "There are places you have no idea that I have been/Like that time my little angel got on heroin," she sings on the tellingly titled "So Much You Don't Know." It's a chilling proposition, and all the more compelling precisely because it's so. Ultimately, Trinity Lane is the work of a knowing and pervasive performer, one who's adept at manipulating emotions and keeping her audience enthralled. Yes, her dear old dad may have taught her well, but now Lilly's taken a leap that finds her singling herself out absolutely all on her own.
CADILLAC THREE. Legacy (CD/LP)
Anyone still banging on about the death of rock hasn't checked the country scene recently.  The Cadillac Three sit at the confluence of these two grand American traditions. The trio's third album, the grandly titled but stubbornly unpretentious Legacy, yokes the twang of country music to rock's f*ck you attitude. The result is as potent as a batch of freshly distilled moonshine.
LUKAS NELSON & PROMISE OF THE REAL, Lukas Nelson & Promise Of The Real (CD/LP)
First, let's just get this out there: Lukas Nelson sounds a lot like his famous dad, the red-headed stranger better known as Willie Nelson. Secondly, don't let the striking similarities in their vocal styles and deliveries cloud your judgment of the younger Nelson. At 28, he is the real deal and deserves to be treated seriously independent of his father's legacy. On his latest self-titled release with his six-piece band Promise of the Real, Lukas Nelson delivers a haunting collection of 12 songs that's steeped in musical influences from his dad to recently departed Glen Campbell, Waylon Jennings and Neil Young — whom Promise of the Real has backed. Lady Gaga appears on a couple tracks and vocalists Jess Wolfe and Holly Lessig of the indie-pop group Lucius back Nelson on the opening, and best, tune "Set Me Down on a Cloud." Nelson's quivering vocals over more than 7-minute country-rock ballad, accented by his lilting guitar and Lucius' singing, is enough to give you goosebumps. "Set me down on a cloud, with my soul turned inside out," Nelson sings in the song he's said is about a friend whose child died in an accident. He delivers it so convincingly, you know exactly how he feels. It's a bold, and inspired, choice to open the record and sets the tone for the entire soulful collection that should make his dad proud.
MARK OLSON, Spokeswoman Of The Bright Sun (CD/LP)
Some time ago I heard 'Many Colored Kite' and then 'Good-bye Lizelle' now there's 'Spokeswoman of The Bright Sun' and still Mark Olson's music speaks to me. It has the voice of music from long ago, music from a time when there was an innocence, or at least it seemed so to those of us that were there and can still recall the time. There's always a quiet deep thinking, spiritual feel to this alt Americana. Moments of contemplation. Relaxation. Quiet consideration. Make of that what you will but if you ever use the words: "You had to be there." Then this album could be the vehicle to take you there. 'Dear Elizabeth' opens and at once you become part of Olson's thoughtful, somewhat philosophical examinations, 'Time Of Love'increases the contemplation and wistful meandering until the title track 'Spokeswoman of The Bright Sun' makes you realise that time is not simply a river running away from you, it does have islands where you can pause. Aside from those there's the wonderfully profound and the pensive mixed amongst 'Seminole Valley Tea Sippers Society', 'You Are All' and 'All My Days'.  Folk fused Americana blended with alternative country and mixed with the essence of experience and feeling, shades of experiment taking turns you don't expect – that's 'Spokeswoman of The Bright Sun'.
DOYLE LAWSON & QUICKSILVER, Life Is A Story (CD)
SUPERCHUNK, Superchunk (CD/LP)
WALTER TROUT, We're All In This Together (CD/LP)
WAR ON DRUGS, Deeper Understanding (CD/LP)
AESOP ROCK, Bushwick (Original Soundtrack), (CD)
GIANT DOG, Toy (CD/LP)
GOGOL BORDELLO, Seekers & Finders (CD/LP)
BRIAN MCKNIGHT, Genesis (CD)
MOTLEY CRUE, XXX: 30 Years Of Girls, Girls, Girls (CD/LP)

OH SEES, ORC (CD/LP)
ROLLING BLACKOUTS/COASTAL FEVER, Talk Tight (CD/LP)
RUBY THE HATCHET, Planetary Space Child (CD/LP)
SAVOY BROWN, Witchy Feelin' (CD)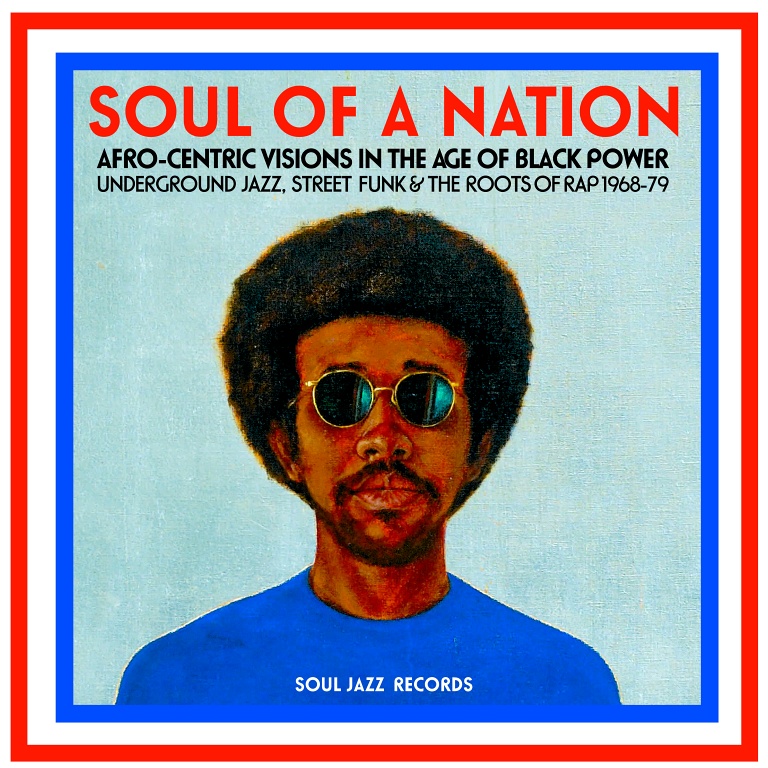 GENE'S JAZZ/CLASSICAL CORNER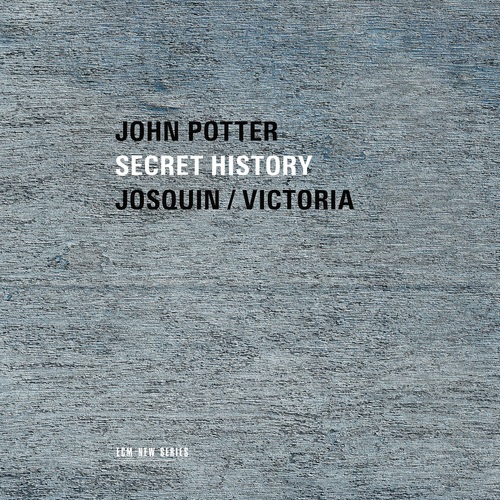 JOHN POTTER, Secret History: Sacred Music By Josquim & Victoria (CD)
The tenor John Potter, formerly of Red Byrd, the Hilliard and other ensembles at the less fusty end of early music, is the driving force of this recording. About half of it is taken up with Victoria's Surge Propera mass – and instead of a full choir filling the corners of a lofty cathedral we get Potter, solo, with Jacob Heringman filling in the remaining lines on the vihuela, an instrument that is the missing link between lute and guitar. This is the secret of the title: that the choral works of four and five centuries ago were seen at the time not as fixed monuments but as music ripe for adaptation as intimate chamber pieces. Anna Maria Friman lends her pure soprano to some of Josquin's motets, reworked as vocal duets, and the linking passages of chant or of solo vihuela give this pared-back disc a flowing, almost improvisatory feel.
BENNINK/BROTZMANN/VAN HOVE, 1971 (CD)
Recorded at the height of their powers as the leading free jazz trio in Europe, 1971 includes some of the hottest and heaviest music ever made by Brötzmann, starting with an inflammatory, incandescent 26-minute live track recorded at the New Jazz Meeting auf Burg Altena. Only available on a nearly-impossible-to-find LP sampler issued at the time by the festival, this marks "Just for Altena"'s first appearance on CD. Two more tracks come from pristine studio recordings made shortly before the festival, and they show an entirely different side of the trio, with delicate and harmonically intricate work by the Belgian pianist van Hove and typically wide ranging and mondo offerings from Bennink, at the time when the Dutch percussionist was using a huge, ragtag setup with metallic flotsam and jetsam augmenting his traditional kit.
KILLER REISSUES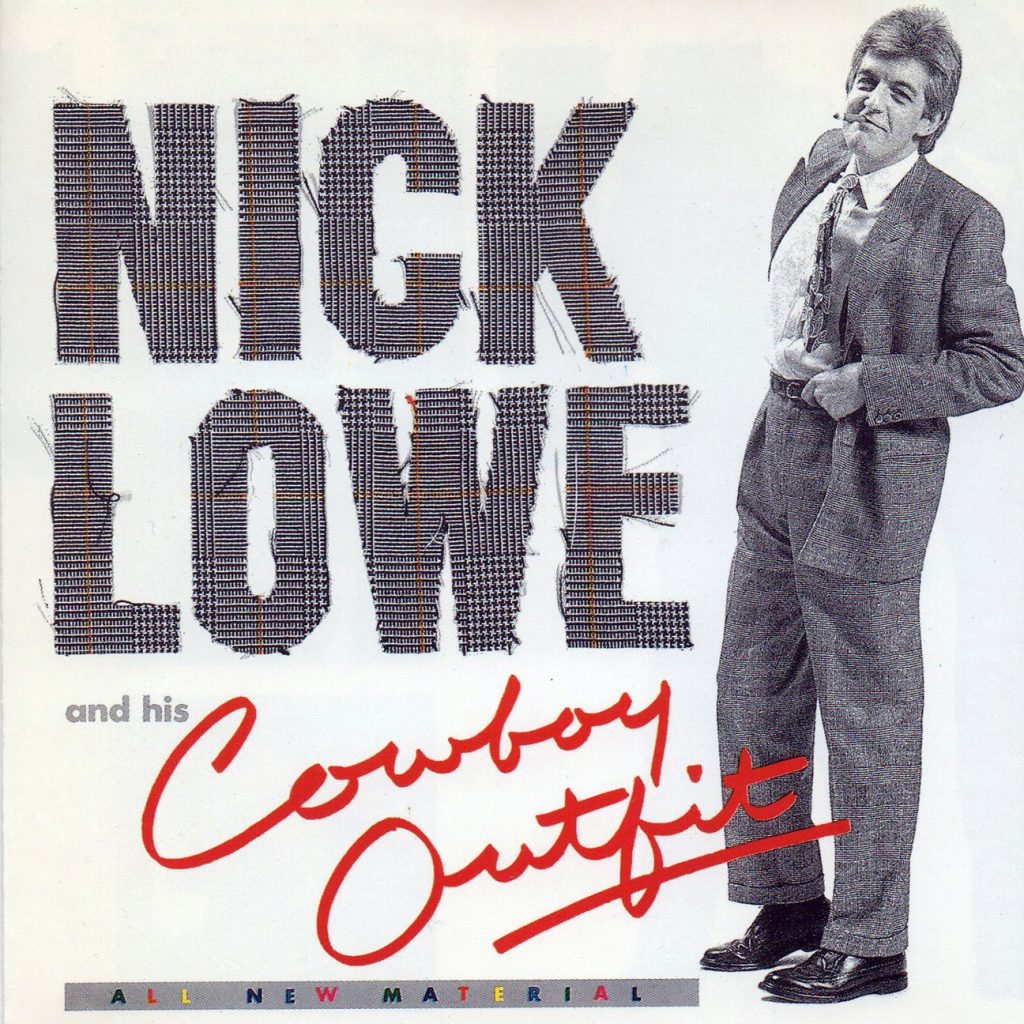 NICK LOWE
And His Cowboy Outfit (CD/LP)
Rose Of England (CD/LP)
Yep Roc Records' Nick Lowe reissue program continues with these two countrified, roots-rockin' gems.
The title isn't entirely in jest — Nick Lowe and His Cowboy Outfit does represent Lowe's reinvention as a roots-rocker, as he delves into Tex-Mex, country-rock, garage rock and, of course, pop. After the muddled The Abominable Showman, Cowboy Outfit sounds positively vibrant, thanks in no small part to Lowe's backing band, comprised largely of veteran pub-rockers. The songs are also more consistently memorable, from the Farfisa-driven "Half a Boy and Half a Man" to the sublime covers of Mickey Jupp's "You'll Never Get Me Up in One of Those" and Sandie Shaw's "Breakaway." The rest of the album's pleasures, however, are subtle. "Maureen" and "God's Gift to Women" are charming yet slight, and the songs become increasingly lightweight as the album approaches its close. Even with the uneven songs, the Cowboy Outfit make the material appealing, and Lowe certainly sounds more appealing — and comfortable — as a roots-rocker than as an aging new wave popster.
Following through on the roots-rock leanings of Cowboy Outfit, Nick Lowe delivered the delightful The Rose of England. While some of the material is still rather lightweight — "Lucky Dog" and "Bo Bo Skediddle" are defiant and thoroughly entertaining throwaways — much of the record is clever and charming, delivered with laidback confidence from the Cowboy Outfit. "Darlin' Angel Eyes" and "The Rose of England" are minor classics in the Lowe canon, while his cover of John Hiatt's "She Don't Love Nobody" and the revival of the rockabilly standard "7 Nights to Rock" keep the album moving. Still, it's his stark take on Elvis Costello's lovely "Indoor Fireworks" that gives the album an anchor.
D'ANGELO, Brown Sugar (CD)
ALEX CHILTON, A Man Called Destruction (CD/LP)
And don't forget these STILL-NEW platters that matter!
JERRY DOUGLAS BAND, What If (CD/LP 9/15)
Jerry Douglas, the 14x GRAMMY award winner who has played on over 2,000 separate recordings (Alison Krauss, Mumford & Sons, James Taylor, etc.), presents a new album with a unique sound and a brand-new outfit of musicians, hand-picked by Douglas himself. On What If, Douglas decisively merges jazz inclinations with the bluegrass, country, blues, swing, rock, and soul he's spent his life absorbing and performing, forging a sound that flies beyond the boundaries of anything he – or anyone else – has done before. From the up-tempo combination of what Douglas calls 'bebop jazz and caveman jazz' on 'Cavebop' to the symphonically sweeping title track, What If delves into areas unexplored by any other musician, much less by Dobro! The album also includes a funky, soulful take on Tom Waits' '2:19' and a blistering bluegrass-meets-jam-band reinvention of the classic 'Hey Joe.'
RAY WYLIE HUBBARD, Tell The Devil I'm Gettin' There As Fast As I Can (CD)
Ray Wylie Hubbard is an iconoclast of the highest order. Early on, Jerry Jeff Walker recorded his song "Up Against the Wall, Redneck Mother", which was enough to give him lifetime membership in the outlaw country club. Not much later, he was associated with "progressive country", particularly for his early years with his band the Cowboy Twinkies, who were mixing hard rock and outlaw country elements long before anyone had even thought of mentioning those two genres in the same sentence much less playing them on the same stage. When the recording industry proved unready for them, Hubbard moved on to a sporadic but fertile recording career, mostly ignored by mainstream country radio, changing labels with fair abandon and creating over time a singular collection of work deeply rooted in a fluid interplay of assorted American musical traditions. A Ray Wylie Hubbard album just might be a genre unto itself. His latest Tell the Devil I'm Gettin' There as Fast as I Can solidifies his status as one of our best living songwriters, capable of twisting old tropes into new revelations. Hubbard takes on the mythologies of music making throughout the album, often serving to intensify those myths rather than clarify them, just as it should be. " It's a masterpiece of a dark night of the soul reflection, Cohenesque in its wry balance of the sacred and profane. In all, Tell the Devil I'm Gettin' There as Fast as I Can finds Hubbard doing what he does best. There's nothing surprising here in terms of him doing anything unexpected; rather, he is content to play the genre he has mastered, which is Whatever the Hell he damn well pleases. And the true sign of its effectiveness is that Hubbard continues to surprise, even when he's delivering what's expected.
SHELBY LYNNE/ALLISON MOORER, Not Dark Yet (CD/LP)
Shelby Lynne and Allison Moorer are Alabama sisters who survived stints in mainstream country and then built admirable careers on its outskirts. This long-gestating duet LP shows a shared sensibility and two perfectly matched voices. Their reading of Nirvana's "Lithium" connects Kurt Cobain's "Sunday Morning" to Johnny Cash's, and to their own history. But the title track is the crown jewel, showing the river-deep musicality of a latter-day Dylan croaker when it's parsed by immaculate, blood-kin harmony.
INTERPOL, Our Love To Admire (CD/LP)
Interpol seemed to burst from the forehead of David Bowie circa 2001, a New Wave nightmare come true: glittery goth guitars, an animal-nitrate rhythm section, Paul Banks' brilliantly idiotic poetry and the funniest gay-bullfighter fashion crimes since Bryan Ferry discovered capri pants. These days, the night-crawling New York boys are sounding a lot like R.E.M., and Our Love to Admire is their version of R.E.M.'s Fables of the Reconstruction; after an epochal debut and an aggressively electric follow-up, here's the solid, understated third album that digs in without trying to break new ground.
JOE MULLINS & THE RADIO RAMBLERS, The Story We Tell (CD)
The group's sixth recording for Rebel Records, The Story We Tell, brings together a vibrant collection of songs new and old, celebrating the band's respect for the past while always maintaining a fresh approach. Featuring Joe Mullins on banjo, alongside bluegrass veterans Mike Terry (mandolin), Jason Barie (fiddle), Randy Barnes (bass) and Duane Sparks (guitar), The Story We Tell builds on the band's previous success, but JMRR are not content to rest on their laurels. The Story We Tell features the band's most inventive and innovative arrangements to date, both vocally and instrumentally. Filled with new songs from some of today's top songwriters, including Larry Cordle, Jerry Salley, Ronnie Bowman, Steve Bonafel, and Raleigh Satterwhite, alongside forgotten gems the band dusted off from such varied sources as The Delmore Brothers, Merle Haggard, and The Browns, the balance achieved on The Story We Tell flows through the speakers like tuning in to your favorite radio broadcast.
UNKLE, Road Part 1 (CD/LP)
When James Lavelle ran hip 1990s label Mo' Wax, his genre-busting UNKLE project called on stars from Thom Yorke to Ian Brown, before Lavelle's career nosedived in a blizzard of cocaine. Today, the guest list – ranging from soul singer Eska to Tricky-like rapper Elliott Power – isn't so starry, but it is effective, and Mark Lanegan delivers the strings-soaked symphonic goth of Looking for the Rain with typical aplomb. Elsewhere, Lavelle's bankruptcy has brought reflection. UNKLE's cinematic first album in seven years opens with actor Brian Cox asking, "Have you thought about the mistakes you've made?" Eska and the Duke Spirit's Liela Moss purr the title track and Sunrise Always Comes Around into, respectively, a Chemical Brothers-type psychedelic haze and trancey bliss, but the gentler Stole Enough, Sick Lullaby and sublime Farewell, with their ghostly piano notes and dreamlike moods of contemplation – suggest that Lavelle's road is heading the right way.