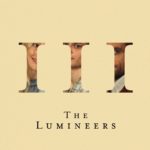 THE LUMINEERS, III (CD/LP)
The Lumineers' third full-length studio album, aptly titled III, is as much of a cinematic masterpiece as it is a masterpiece of an album. Songwriters Wesley Schultz and Jeremiah Fraites tell the story in three chapters following three generations of one family all within the folksy and poetic tone that makes them The Lumineers. As with most albums, a listen from start to finish is important to artists. They want to take you on a journey. They want you to learn something and feel something from start through to finish. Not only is this true with, III, but it is almost a requirement. The Lumineers have done something truly different with this album, not only from their own work, but from anything anyone has done in the music industry to date. III is a movie. It is a story. It is an album. It is a recounting and a reckoning all in one. With three bonus tracks that listen almost like the credits rolling, The Lumineers should confidently call III, a masterpiece of epic proportions. The amount of love, craft and care that went into this album is paramount. It is not just for fans of the band it is for fans of art, beauty and storytelling. Listen to this. Listen to it on its own. Sit with it. It is special. Then pull out your favorites and let them live forever.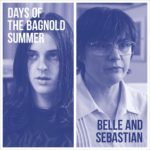 BELLE & SEBASTIAN, Days Of The Bagnold Summer (CD/LP)
Most of the things you can say or write about Belle & Sebastian are probably going to be wrong, except one thing for sure – they were and still are one of the best musical projects around. That includes any form of modern music you can imagine, because they have probably done it all, rarely at any moment dropping bellow their level of excellence. And those rare moments you can probably count on less than one set of your fingers. No exception with their latest release, Days of The Bagnold Summer. And why does the B&S excellence show again? It's like this – the album is a soundtrack to a film based on a graphic novel by Joff Winterhart, which was turned into a feature film and the directorial debut of Simon Bird (The Inbetweeners, Friday Night Dinner). Sounds quite a simple task, doesn't it? Actually, it is usually one of the hardest, particularly for the artists that usually are not specifically writing soundtrack music – you have to follow the music of the images they are supposed to accompany, mostly instrumental and then, you eventually have to turn it into a self-standing music album that has to have its own head and tail. Add to that a fact that Belle & Sebastian are not exactly an instrumental band, but one whose voices and lyrics are one, if not their main features. But Stuart Murdoch and all the musicians involved this time around, like most of the time in their opus so far, resolve the problems admirably, as usual. Without seeing the film it is not possible to comment on how their music fits the screen images, but B&S are able to present both instrumental and vocal compositions in the best possible manner that is actually expected of them. If any of the long-time fans felt a little let down by their recent funk and soul explorations (don't know why, but anyway), Days of The Bagnold Summer will feel like staple Belle & Sebastian.

THE PIXIES, Beneath The Eyrie (CD/LP)
The dilemma for any re-formed band is whether to try and re-create their "classic sound" or try to develop it, to avoid becoming a tribute to themselves. Thus, Pixies' third album since reuniting largely shuns the loud-quiet-loud dynamic of their first four albums, which influenced grunge and indie rock for at least a decade. The default mode here is more conventionally anthemic alternative rock: American gothic meets British goth. Again without founding bassist Kim Deal – who quit the reunion before any new albums were recorded – their seventh shuns the themes of mental instability and violence of their early albums to bring a storytelling approach to witchcraft, lost souls and death. With Charles Thompson IV, AKA Black Francis, relishing lines such as "Look how he's dead and her eyes all black / Just smells like spliff and Armagnac", it's more theatrically dark than unsettling. In On Graveyard Hill, a witch picks flowers and lights torches to create a fatal curse. Silver Bullet refers to a deadly duel. Dread of a real nature fuels the gentler, mostly acoustic Death Horizon, about the climate crisis. There's a hint of Birthday Party-era Nick Cave to the This Is My Fate, a rollicking tale of drinking in the last-chance saloon. St Nazaire writhes and rocks like vintage Cramps. Generally, the songwriting is solid rather than spectacular, although Catfish Kate, a tuneful tall story about a woman who battles with a catfish so she can cook him, is a real zinger.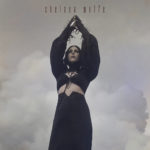 CHELSEA WOLFE, The Birth Of Violence (CD/LP)
Chelsea Wolfe took to the woods years ago. Wolfe moved back to Northern California, where she was raised, in 2015, settling into an isolated house in the mountains surrounded by hushed, misty redwood groves (and a local biker bar). Her last two albums, 2015's Abyss and 2017's Hiss Spun, were written during periods of intense touring, and both express an experimental restlessness that saw Wolfe toying with—and, on the latter album, fully embracing—sludgy doom metal. But with her return to the land comes a return to Wolfe's folkier side on Birth Of Violence, an album that rides in on a thunderous cloud of pagan bombast and departs with the soothing natural sound of a rainstorm. Opening track "The Mother Road" conjures up ecstatic images of worshippers in heavy wool cloaks, torches in hand as they solemnly proceed up a sacred mountain to worship ancient gods. But Wolfe has also said that the song was inspired by Route 66, the blacktop artery that has given lifeblood to all-American rebels and dreamers since Jack Kerouac and friends went On The Road. That dichotomy speaks both to the album's lyrics—which reference the divine feminine and Led Zeppelin alike—and its blend of atmospheric folk and engine-revving hard rock. Wolfe's mother goddess wears black leather and chunky silver rings, riding her motorcycle down the winding highways of the American imagination. Of the album's twin musical modes, however, ethereal folk is by far the more dominant; "Deranged For Rock & Roll" is the only song on the record that really leans in to electric chaos, and even that is the heavy metal icing on a doom-folk cake. Far more indicative of the album as a whole is "American Darkness," which shuffles in with loose, gloomy acoustic strumming that's gradually layered with ethereal sound that peaks like waves crashing against jagged rocks by the song's end. Birth Of Violence picks up in its final stretch, channeling White Chalk-era PJ Harvey on the delicate, breathy "Little Grave" and plunging a cold sword of brittle metallic noise into the hypnotic "Preface To A Dream Play" before blending gut-rumbling low notes and Wolfe's lonesome howls on de facto closer "Highway."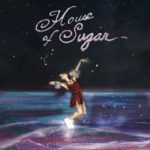 (SANDY) ALEX G, House Of Sugar (CD/LP)
No one makes constantly mutating and bizarrely intimate music quite like (Sandy) Alex G. Like his previous album, Rocket, on which Alex Giannascoli fused together everything from violin-laced Americana to distorted trip-hop, House of Sugar similarly displays his controlled spontaneity by casting temporal feelings of euphoria or indecisiveness into oblique packages, while still being wholly cohesive and uniquely (Sandy) Alex G. On House of Sugar, the Philadelphia-based musician craftily runs away on two distinct tangents — tender alt-country twang and futuristic, digitized electronic music. With the former, the plodding country number "Crime" and the achingly sweet "Southern Sky" show once again that Giannascoli's dazed singing style is a strangely perfect fit for these kinds of vaguely nostalgic and estranged folksy melodies. With the latter, the glitchy, computerized stylings of "Near" and "Sugar" sonically leer toward impending doom and bleak utopian sounds, yet are grounded in rather simple, human emotion — acts of indulgence and love and the underlying guilt that can inadvertently accompany those feelings. At nine albums in and only 26, Giannascoli hasn't really changed his humble attitude, his quirky sense of humour or his whatever-goes approach. On lead track "Walk Away," many of Giannascoli's signature pitched-shifted vocals ooze together, initially sounding distressingly chaotic, but then sublimate into a glorious, unsettling strut-like pattern. "Gretel" is the quintessential (Sandy) Alex G song: strewn with gritted, downbeat guitar strums, inscrutable knells and rings, and enigmatic lyrics faded by the fogginess of déjà vu and intoxicating illusion. In a more direct approach, "Hope" bluntly memorializes a friend who overdosed on fentanyl, recalling the unwinding tendencies of "Gnaw" from his 2010 album, Race, during his Bandcamp days.House of Sugar steps into volatile, subterranean moods not quite grounded in reality, flitting towards soupy daydreams and murky fantasy worlds. Giannascoli's creativity is endless and as he continues his never-ending output of mysteriously disorienting and strangely familiar songs, he's becoming stronger and weirder with every album.

KILLER REISSUES: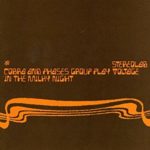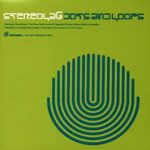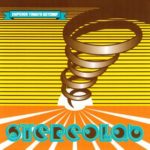 STEREOLAB:
Cobra & Phases Group Play Voltage In The Milky Night (LP)
Dots & Loop (LP)
Emperor Tomato Ketchup (LP)
The groundbreaking indie-noise-experimental stalwarts Stereolab continue their reissue campaign with three of their prime-period albums: The wide-ranging, devilishly melodic Cobra & Phases Group Play Voltage In The Milky Night, the electronics-oriented Dots & Loops and the harder, more rock-oriented Emperor Tomato Ketchup. All reissues were remastered from the original tapes by Bo Kondren at Calyx Mastering and overseen by Tim Gane, and each reissue comes packaged with alternate takes, four-track demos, and unreleased mixes.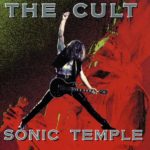 THE CULT, Sonic Temple (2xLP/5xCD)
The British hard-rockers The Cult hit platinum paydirt with their 1989 album Sonic Temple, a slab of guitar majesty produced by Bob Rock. Featuring the hits "Fire Woman," "Edie (Ciao Baby)" and "Sweet Soul Sister," the album was the most focused and successful songwriting effort yet from leather-lunged vocalist Ian Astbury and fiery guitarist Billy Duffy. This 30th anniversary reissue is available in two formats: A massive 5-CD box set and a double-LP, with both sets containing limited-release demos in addition to previously unreleased tracks.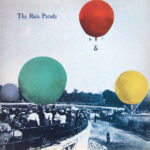 RAIN PARADE, Emergency Third Rail Power Trip (LP)
Emergency Third Rail Power Trip is the debut album by American rock band Rain Parade, released in 1983. But it's also known as  one of the most prominent records in the Paisley Underground movement of the 1980s.  Real Gone Music's remastered, single-disc edition that features an extra song and the 1984 follow-up EP Explosions in the Glass Palace. The 15-track collection features brand-new remastering by Jim Hill, original co-producer of Explosions in the Glass Palace, approved by bandleaders Matt Piucci and Steven Roback. It's the first time the music has been remastered since the original CD release in the early '90s.