A small but fierce list of new stuff this week, including the lovely Appalachian drone of Nathan Bowles, a fantastic slice of alt-folk from Angel Olsen, some new dusty hardbitten gems from Butch Walker, and some truly raw reggae from the Frightnrs.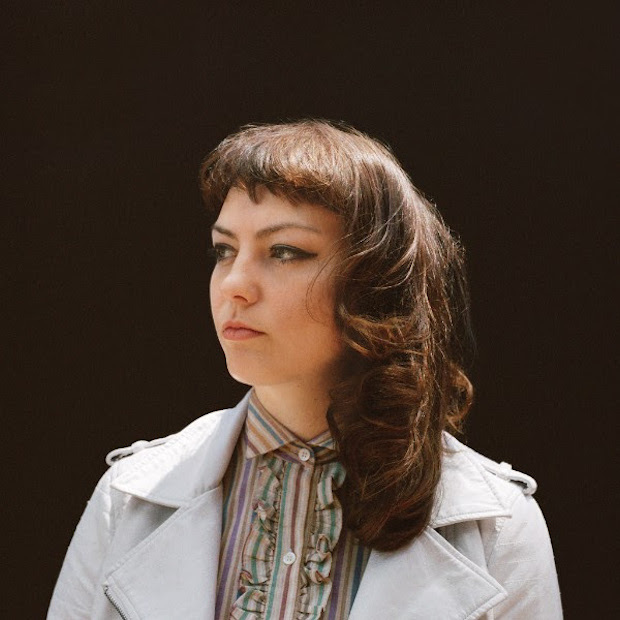 ANGEL OLSEN, My Woman (CD/LP)
Angel Olsen's third album is immediately and enormously enjoyable, but also one that might take a long time to fully absorb. Its 10 songs are by turns beautiful, sad, funny, silly, obvious and oblique; relatively compact and rockily upbeat in the album's first half, but gradually exploring more expansive, torch-song territory in its second. The most instant pleasures come from the fact that this is just a gorgeous-sounding record – the melodies are exquisite, the production airily pristine, and Olsen's singing often supernaturally beautiful. Never Be Mine is a swooning desert lullaby; Shut Up Kiss Me a brilliant, theatrical burst of faintly comic drama; Those Were the Days a whispered, vibrato-drenched dream. But there's also a needling sense of complication, of necessary tension, in every riff and every line; this feels like a record that contains a great deal to pore over.
NATHAN BOWLES, Whole & Cloven (CD/LP)
On his exquisite third solo album, Nathan Bowles (Steve Gunn, Pelt, Black Twig Pickers) again augments his mesmeric clawhammer banjo pieces with piano, percussion, and vocals. Instead of the programmatic place-based narratives of its predecessor Nansemond (PoB-16), Whole & Cloven offers a stoic meditation on absence, loss, and fragmentation, populating those experiential gaps – the weighty interstices and places in-between – with stillness and wonder. Straddling Appalachian string band music and avant-garde composition but beholden to neither idiom, Nathan proves himself heir to deconstructivist tradition-bearers like Henry Flynt and Jack Rose.
CHATHAM COUNTY LINE, Autumn (CD/LP)
Sure enough, like a small town store, there's no dramatic tale or sexy hook to fuel the hype machine for Autumn, the seventh studio album since the Raleigh, NC-based Chatham County Line – Wilson, John Teer (mandolin/fiddle), Chandler Holt (banjo), and Greg Readling (bass, pedal steel, piano) – coalesced in the late 1990's. Instead, the story behind the workmanlike group's newest release – available September 2, 2016 via Yep Roc Records – is simple: A veteran ensemble at the top of its game sticking to its considerable strengths – poignant songwriting and inventive acoustic arrangements that draw upon a broad array of American roots influences, highlighted by trademark three- and four-part harmonies that shine throughout.
FRIGHTNRS, Nothing More To Say (CD/LP)
The Frightnrs escort Daptone into the world of long-playing reggae with both the sweetest and the roughest record of the decade. Crafted under the meticulous eye of black-belt reggae mastermind/producer Victor Axelrod (AKA Ticklah), Nothing More to Say is a rocksteady masterpiece the likes of which has not reared it's head since the golden era of Studio One. However, you'll find no imitation here – none of the faux-jamaican cliches of lesser reggae bands. Like all things Daptone, this record is above all soulful and honest.
BUTCH WALKER, Stay Gold (CD/LP)
Butch Walker is a teller of authentic stories of exploits and predicaments and romance that are filled with optimism; builder of albums with no boundaries – rock, pop, Americana, singer-songwriter…it's all rock & roll to him. Walker's last album, 2015's Ryan Adams produced "Afraid Of Ghosts," was a cathartic record that dealt with a devastating personal experience, the passing of his father. This one's a celebration. "Stay Gold" kicks off with the title song, a straight-ahead rocker, loaded with swagger and lyrics that call out native GA locales featuring a nod to the S.E. Hinton novel (and later, a Coppola film), "The Outsiders." The lead single "East Coast Girl" and "Mexican Coke" are inspired by Walker's move to Los Angeles, the former effectively combining an anthemic chorus with spoken verses, recorded conversationally on an iPhone. The writerly eye for detail is apparent in one of "Stay Gold"'s standout tracks, "Wilder In The Heart", describing an airport meeting with a girlfriend. The album also includes "Descending", a beautiful, decidedly tender duet with country singer Ashley Monroe about survival and staying on the course of love. Overall, "Stay Gold" is clearly Walker's most articulate to date.
FLESHTONES, Band Drinks For Free (CD/LP)
Tried and true American Living Legends, the Fleshtones return with their new album, The Band Drinks For Free. Hell, they've earned it! To celebrate their fortieth anniversary, the gravity-defying Fleshtones take stock of their remarkable career, singing about the past and the future, knocked-out at how far the decades have receded yet excited for tomorrow night's show. Recorded at Florent Barbier's CCP Sound Studio in Brooklyn, New York, The Band Drinks For Free is a testament to surviving with a great attitude at great odds. If there's a theme that runs through the album it's the bittersweet surprise of Time itself, how days and decades slip into oblivion, Kinks-ian church bells tolling away all of those hard-won hours. The opener sets the tone, a groovy update of Ten Years After's "Love Like A Man," confident and swingin', riff-driven and churning with eighth-note organ blasts and gang vocals, featuring the Bellrays' remarkable singer Lisa Kekaula in an epic fadeout. Like that stupid ol' sun, the Fleshtones are burning bright, shining down on everyone, and are planning to last for a long, long time.
THE WARLOCKS, Songs From The Pale Eclipse
The mesmerizing 2016 album from L.A.'s premiere psych rock band, The Warlocks, offers some of founder/vocalist Bobby Hecksher's most captivating compositions in years. Features the hypnotic lead single "Lonesome Bulldog," plus the subtly seductive album opener "Only You," and a woozy ode to alcohol in "Drinking Song!" "Lonesome Bulldog" made its debut on Spin magazine's website and earned praise for the track's distant, drowning percussion and jangling guitar interludes.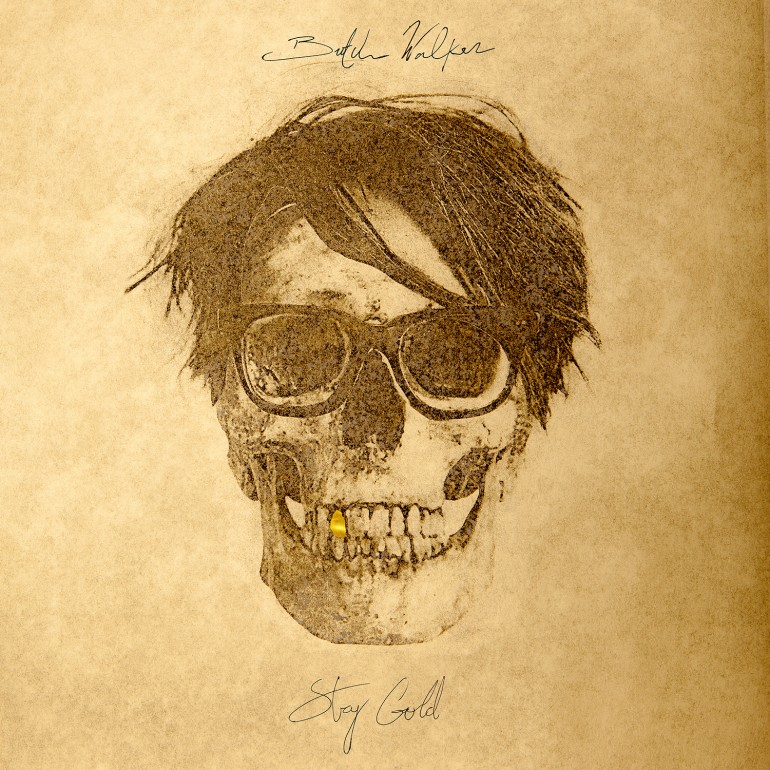 COMING SOON:
BOMBADIL, New Shoes (9/9)
MIA, Aim (9/9)
DEX ROMWEBER, Carrboro (9/9)
And don't forget these STILL-NEW platters that matter!
DE LA SOUL, And The Anonymous Nobody (CD/LP)
Almost 30 years after their debut, 3 Feet High and Rising, transformed the possibilities of a rap record, and nearly 12 years since their last LP, De La Soul are still ambitious outliers. Financed by a Kickstarter campaign, constructed over breaks and beats mined from more than 200 hours of jamming by a live band, and stuffed with guest stars (Snoop Dogg, Damon Albarn, Jill Scott), And the Anonymous Nobody sometimes risks losing Posdnuos, Dave and Maseo in their own record. Tracks like the loopy "Snoopies" (with David Byrne) and old-school throwdown "Whoodeeni" (with 2 Chainz) are glorious bug-outs, but the urban cautionary tale "Greyhounds" (echoing Stevie Wonder's "Living for the City," with Usher on the hook) is a reminder that De La are often more powerful when they're less goofy – and that their greatest strength has always been not caring what hip-hop is supposed to sound like.
CASS MCCOMBS, Mangy Love (CD/LP)
Mangy Love, Cass McCombs' Anti Records debut, is McCombs at his most blunt: tackling sociopolitical issues through his uniquely cracked lens of lyrical wit and singular insight. McCombs uses himself as a mirror to misguided and confounding realities, confronting them head-on: "Rancid Girl" reads like a ZZ Top study in Kardashian politics, "Run Sister Run" a mantra for a misogynistic justice system, "Bum Bum Bum" displays a racist, elitist government through the allegory of sadistic dog breeding; the album is sewn together by a common thread of 'opposition,' most directly articulated in "Opposite House", with allusions to mental illness. 'Laughter Is The Best Medicine' provides a possible recipe for healing, with the help of an authentic medicine man, the legendary Rev. Goat Carson. The severity of his lyrics is contrasted by the music, which ventures into groovy realms of Philly soul, NorCal psychedelia and New York paranoia punk, articulating the spontaneity and joy of his live show better than ever before. Mostly written during a bitter New York City winter and while traveling in Ireland, Mangy Love is Cass at the top of his game, reaching new sonic heights, creatively evolving lyrically, and resulting in his most provocative and complete record yet.
BILL KIRCHEN/AUSTIN DE LONE, Transatlanticana (CD)
Bill Kirchen and Austin de Lone team up for a hands-across-the-Atlantic collection with their new studio album, Transatlanticana, out on August 26, 2016 on Red House Records. This long-overdue release unites the pioneers of two major musical movements: Kirchen co-founded the original "Americana" band, Commander Cody and his Lost Planet Airmen, and his trademark Telecaster licks drove their hit "Hot Rod Lincoln" into the Top 10 in 1972. De Lone dropped out of Harvard to start Eggs Over Easy, moving to London and recording with Jimi Hendrix's producer/manager and The Animals' bass player Chas Chandler in 1970. The Eggs are the progenitors of British pub rock, the first link in the chain to punk rock, new wave and beyond. Backed by both their all-star British and American bands, Transatlanticana finds Kirchen and de Lone trading songwriting credits and lead vocals on this soulful and rocking collection.
ALBUM LEAF, Between Waves (CD/LP)
Between Waves. The Album Leaf's sixth full-length album, and its first since 2010's A Chorus Of Storytellers, deepens and strengthens LaValle's way with whispers, minimalism and intimacy. Predominantly instrumental, the record draws from the krautrock tradition of groups like Cluster, all synthesized bursts and futuristic sleekness. Lush and lumbering, it's punctuated with brass-like fanfares and skittering beats, injecting vintage synth-pop into the formula, even as it toys with off-kilter time signatures and a droning sense of melancholy.
BAD PLUS, It's Hard (CD)
The Bad Plus eleventh studio recording, It s Hard sees the trio (bassist Reid Anderson, pianist Ethan Iverson, and drummer David King) returning to the distinctive deconstruction of pop forms that first drew them international attention almost two decades ago. Recorded this past April at NYC s Brooklyn Recording with longtime engineer Pete Rende (Joshua Redman, Bill McHenry), the album spans both era and inspiration as The Bad Plus offer new perspectives on classic songs from the 1970s to the 2010s.
DERRICK HODGE, Second (CD)
Hodge's sophomore album for Blue Note Records which finds the 2-time Grammy-winner taking on the roles of producer, composer and multi-instrumentalist to present a singular vision. The results are once rich, raw and revelatory, with Hodge forgoing a conventional band approach and instead playing all of the instruments and contributing vocals himself with only a few exceptions – drums from Mark Colenburg on three tracks and one track featuring horns performed by trumpeter Keyon Harrold, trombonist Corey King, and tenor saxophonist Marcus Strickland.