HISS GOLDEN MESSENGER, Terms Of Surrender (CD/LP)
Eleven albums in as many years suggest MC Taylor has no issues with writers' block, that he must be in a constant state of productivity. Yet Terms of Surrender arrived not through clarity, but what Taylor has called a "fog of depression" – he wrote the songs, he said, as therapy, creating "a last will and testament". That might lead you to suspect Terms of Surrender of being unlistenably bleak, but as often as not, Taylor is searching for hope rather than wallowing in despair. On "Happy Birthday, Baby," he's singing to his daughter, and managing not to be painfully mawkish, even when offering up a rhyme he wants her to repeat when he's far away on the road; he follows that with the road itself, on Down at the Uptown, where the quotidian events of the touring musician – "Someone's in the bathroom sleeping off a bad one" – make him realise "it was a real live world and I want to live in it". No one's listening to Hiss Golden Messenger in hope of hearing Taylor's take on trap, but Terms of Surrender is a less folky record than he has usually made – "I Am the Song," or "Domino (Time Will Tell)," from 2017's Hallelujah Anyhow are the end of the HGM catalog you'll hear revisited on Terms of Surrender. It's a fantastic sounding record, which doesn't appear to be solely the result of the playing or the production (by Taylor and Brad Cook). The mixes – by American backroom stars Jon Low and Tucker Martine – are uniformly fantastic, with electric guitar foregrounded, but not so much it swamps anything, and the folkier elements are incorporated in such a way that they don't stop the record sounding contemporary. By the time the vaguely War on Drugs-ish "Kary (You Don't Have to Be Good Yet)" comes around, you wonder if Terms of Surrender might not give Taylor his own breakthrough moment.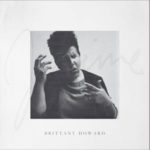 BRITTNEY HOWARD, Jaime (CD/LP)
Winners of four Grammy awards across three styles – rock, alternative and roots – Alabama Shakes straddle others besides: gospel, blues, rock'n'roll, soul. But this debut solo album from frontwoman Brittany Howard stretches out even further, casually and unpretentiously, as if on a sofa with a guitar when everyone's at work.These songs started as melodic scraps and Howard astutely keeps them feeling scrappy. You can feel the torn edges of vocal samples as they rant and repeat, while her own voice will chant or sing over itself; there is plenty of room noise and lo-fidelity, but never in a needlessly fetishistic way. It has the skittish quality of J Dilla, and indeed, Tomorrow, He Loves Me and Goat Head are underpinned by rhythms that sit between hip-hop and neo-soul. There's something of Gil Scott-Heron's rangier moments too; the careful, melancholy placement of the notes of Short and Sweet evokes Billie Holiday. The scraps are glued into place and luminously lit by Howard's brilliant sense of melody, and her searing lyricism. The standout is Georgia, which begins with Howard repeating "I just want Georgia to notice me" in a girlish chant, as if picking petals off a daisy. Soon she is left with just a stalk, and the impossibility of her ardour hits her full-force: the song switches up with a stirring organ motif and becomes intensely moving, two scraps finessed into something whole. The excellent Goat Head lays out the racism her parents faced as a mixed-race couple in the American south, Howard's lyric written with a child's blend of clarity and confusion at the injustice. But it's emotionally as well as musically varied. He Loves Me sees Howard giving up church safe in the knowledge that God is still smiling on her when she's drinking too much and smoking blunts; she finds herself in a different cloud on Stay High, of bliss that's perhaps musical, perhaps post-coital, backed by twinkling waltz-time soul. Artists often take on solo projects to get things out of their system before regrouping, but those things are rarely as beautiful as they are here.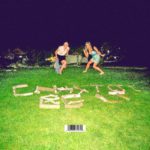 CHASTITY BELT, Chastity Belt (CD/LP)
Chastity Belt's music has become progressively self-reflexive over the years, the wry smile of their 2013 debut, No Regerts, giving way to a broader, deeper exploration of twentysomething anxiety on Time To Go Home and I Used To Spend So Much Time Alone. Julia Shapiro, Lydia Lund, Annie Truscott, and Gretchen Grimm are still learning how to navigate adulthood on their new self-titled effort, but where before they resisted change, here they begin to come to terms with it, and lean on each other for strength and comfort. With production assistance from Jay Som, Chastity Belt presents a tangible thickening of the band's sound, with the introduction of strings on "Effort," "Rav-4," and "Half-Hearted" and keyboards on "Split" adding texture to their characteristic fuzzed-out guitar arrangements. Each melody and every drum fill feels intentional, and the group's shared vocals and light-as-air harmonies seem like a meaningful statement of where they are as a band—and as friends. Nostalgia for times gone by winds its way through the album. The sparse opener "Ann's Jam" pulls into focus an image of golden-hour driving while "singing along to scratched CDs," as does the dreamy "Rav-4," on which Shapiro reminisces about "going to the bar in her Rav-4." The group basks in circuitous guitar melodies and the soft glow of memory, longing for something lost: On "Ann's Jam," the golden light of the drive fades ("Now there's a thick fog/Around everything I've learned"), while "Rav-4" undermines that remembered bar as a place of possibility ("Lost my mind and much more, but who's keeping score?"). There's a sense of a cycle, too, on "Elena," whose title is a reference to Elena Ferrante, author of the four beloved Neapolitan novels that excavate a female friendship across multiple generations. The band has said that they read the books together, finding parts of themselves in Ferrante's characters. Our stories are always the same, they seem to be saying, the cycle always repeats. It's hard to move forward, whether it be from a relationship on "Apart" ("Can't move beyond the should and should nots") or with life and career on "Half-Hearted" ("Half-heartedly trying to get somewhere, but I feel I'm just catching dust"). A simple resolution to the problem of growing up evades the band. The most optimistic sentiment on Chastity Belt comes from the mouth of someone else on "Pissed Pants": "You said so casually, 'Everything just works out/In time we'll all be surrounded by what guides us." Left to their own devices, Chastity Belt aren't so sure: "Nothing ever turns out right," Shapiro worries on "Elena." Elsewhere, though, the atmosphere is more hopeful, as on "It Takes Time." If all we need to come to terms with adulthood is time, then who better to spend it with than your best friends? Shapiro, Lund, Truscott, and Grimm work through their issues in a space they've created specially for themselves.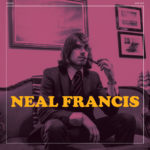 NEAL FRANCIS, Changes (CD/LP)
"I just wanted to be honest about everything, from my musical influences to my story," muses Neal Francis. After years of dishonest living — consumed by drugs, alcohol, and addiction — such sincerity is jarring from the 30-year-old Chicago-based musician. Liberated from a self-destructive past and born anew in sobriety, Francis has captured an inspired collection of songs steeped in New Orleans rhythms and Chicago blues. His music evokes a bygone era of R&B's heyday while simultaneously forging a new path on the musical landscape.
ANDREW COMBS, Ideal Man (CD/LP)

M83, DSVII (CD/LP)
MUDHONEY, Morning In America (LP)