NEKO CASE, Hell-On (CD/LP)
When Neko Case's house burned down in 2017, her local newspaper invaded her privacy to a degree that made her fear the return of the stalker she had recently bankrupted herself to defeat. The journalist publicized her furious, private response, which told her something about how women's life stories are stolen from them, how quickly their anger is spun as hysteria. Hell-On, Case's seventh album, addresses this theft at the hands of selfish writers and cruel men – and finds Case asserting the facts of her life with daring candor and wit. When it comes to theft, Case favors dense, naturalistic imagery and thorny parable: the "last lion of albion" slaughtered for profit and admired only in death as a marketable symbol; the Fleetwood Mac-inspired Halls of Sarah, a muse to poets who "do an odious business loving womankind as lions love Christians so". "My voice is not the liquid waves," she warns on the title track's flinty waltz. There's foreboding to these deep, eerie songs with their ticking tempos, mysterious synthesizer sounds and bright vocal harmonies left hanging rather than resolving neatly. They contrast beautifully with the brighter pop moments – Bad Luck's clarion 1960s strut and a heartfelt cover of Sleep All Summer – and the starker language that Case deploys in her own histories. Memory, she suggests, can be as unsparing as any other force that tries to lay claim to your story. "I waited too long to write this down / The startling sensation is fading," she sings on Curse of the I-5 Corridor, a gorgeous, slouchy song in which Case remembers running away from home age 15 and discovering the world. "There's memories I'd pay to remove," she rues on My Uncle's Navy, whose moody, 80s alt-rock tone suggests the distance she would like to establish from the violent man who terrorized her as a child. In the seasick love song Winnie, Case personifies her feminist awakening as a maritime heroine. "I wanted to be her sailor's tattoo," she sings in awe. Anyone listening to Hell-On, yet another high-point in Case's unstintingly stirring career, will know exactly what she's talking about.
AMERICAN AQUARIUM, Things Change (CD/LP)
American Aquarium is a most appropriate name for the band that made "Things Change," because frontman BJ Barham presents his life for all to see. Earnest and intense, the North Carolina native sings about marriage, parenthood and divorcing his former band. He quotes his wife, his father and Tom Petty. He delves into his drinking, his politics and his passion for writing songs and righting wrongs. The humor Barham shows in concert is mostly absent. But he's likable and literate, delivering heavily autobiographical heartland rock with heart on sleeve. Best is the anthemic opener, "The World Is On Fire," which recounts the reaction in the Barham household to the 2016 presidential election. Weepy pedal steel reflects the mood before Barham sings, "We must go boldly into the darkness and be the light." There's empathy for those who voted the other way, too. On "Tough Folks" Barham sings, "I saw firsthand what desperation makes good people do." The album's supporting cast — including producer John Fullbright — is fully invested in helping Barham explore his inner Springsteen, before power chords give way to twang down the stretch. On the closing "'Til the Final Curtain Falls," a lovely, gospel-tinged ballad of devotion, Barham sounds more relaxed but still fully committed, even as he leads the band out in a spacey coda.
FATHER JOHN MISTY, God's Favorite Customer (CD/LP)
FLAMING LIPS, Greatest Hits 1 (CD/LP)
GHOST, Prequelle (CD/LP)
TOWER OF POWER, Soul Side Of Town (CD/LP)
PETE YORN & SCARLET JOHANSSON, Apart (CD/LP)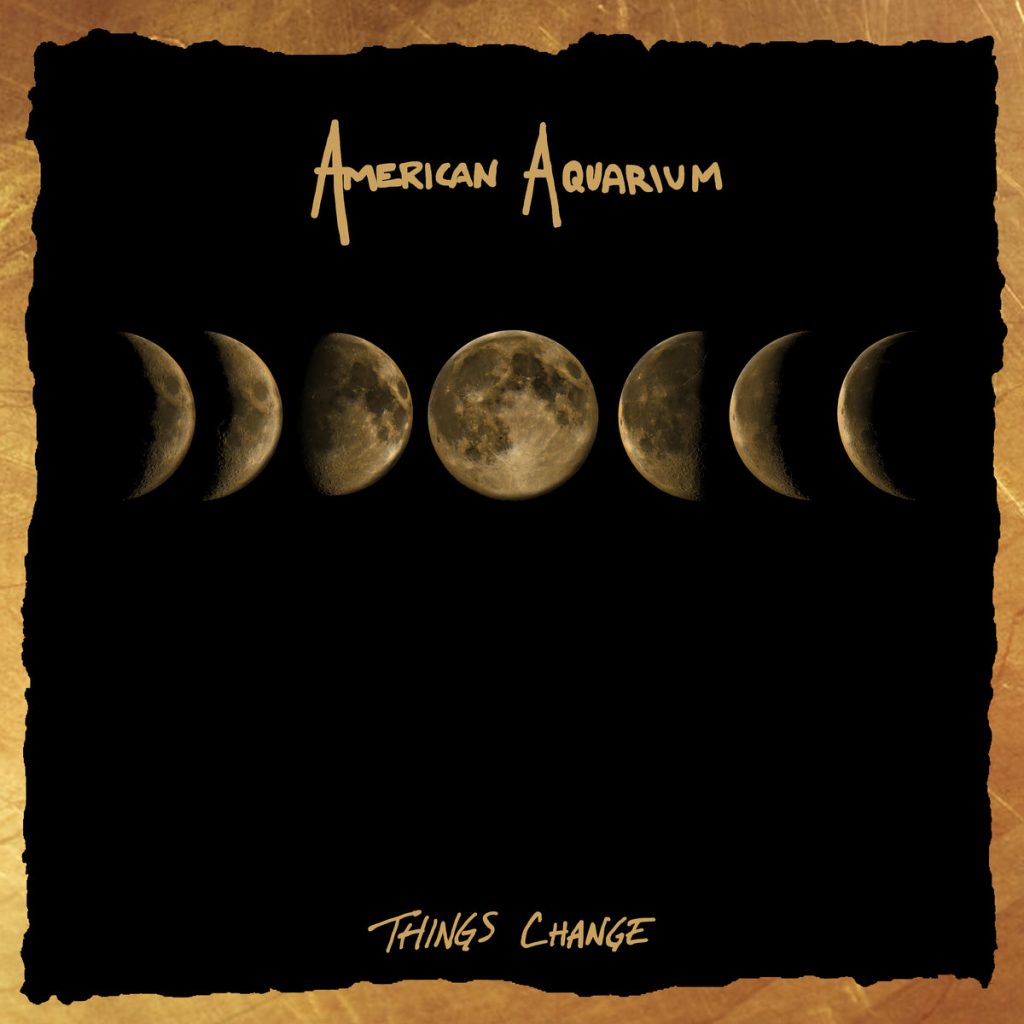 COMING SOON:
DAVE MATTHEWS BAND, Come Tomorrow (6/8)
LILY ALLEN, No Shame (6/8)
SUGARLAND, Bigger (6/8)
And don't forget these STILL-NEW platters that matter!
JOSHUA REDMAN, Still Dreaming (CD)
There's a tension in Joshua Redman's new album, Still Dreaming, and it may not be the one that you expect. For the last couple of years, Redman, a saxophonist within jazz's first tier of prominence, has led an agile post-bop group with Ron Miles on cornet, Scott Colley on bass and Brian Blade on drums. He formed this quartet to pay homage to Old and New Dreams, a band active from the mid-1970s to the mid-'80s, with his father, Dewey Redman, on tenor saxophone. For this among other reasons, Still Dreaming was always bound to be understood in terms of a lineage. Old and New Dreams was first and foremost a proud continuation of the elastic, ecstatic and volatile group cohesion forged by Ornette Coleman in the 1960s and early '70s. In addition to Dewey Redman, the band featured cornetist Don Cherry, drummer Ed Blackwell and bassist Charlie Haden. As alumni of Coleman's distinctive sound world, these artists were torchbearers — with the implicit proviso that bearing a torch is all about illuminating the unknown. Joshua Redman is a different sort of musical explorer. As an improviser and a bandleader, he tends to strike an elegant balance between logic and risk. He isn't a headlong, impetuous type, nor someone who favors a frayed edge. When he first invoked his father, obliquely, early in his career — on the 1993 album Wish, which reunited most of the lineup from Pat Metheny's Rejoicing — it was more an acknowledgment of birthright than a pledge of allegiance. Still Dreaming goes a lot further to stake a claim, with evident sincerity and total commitment. As Redman would be happy to point out, he isn't the only one here with a connection to his predecessor. Colley is a direct protégé of Haden, and Miles is a longtime admirer of Cherry. Blade hails from Louisiana, as Blackwell did, and brings a similar bounce to his groove. From the album's opening track, a Colley composition called "New Year," you hear the soulful crosstalk and jostling cadence of Old and New Dreams' style — and by extension, Coleman's. The rhythmic undertow in this band feels true to its inspiration, as does the airtight-yet-relaxed rapport between Redman and Miles. (Hear how they phrase the stutter-stepping melody on Redman's aptly titled "Unanimity.") All but two of the tracks on the album, which clocks in at a tight 40 minutes, are new pieces by members of the band. And those two exceptions are persuasive. "Playing," a coltish theme by Haden, yields vibrant results — not quite as wild and thrashing as the original studio version, but still full of urgency and spirit. It flows right into Coleman's "Comme Il Faut," from the 1969 album Crisis, which Redman's crew interprets with the solemn concentration of a liturgy. There's more equipoise and eloquence here, in conventional terms, than there was in Old and New Dreams. But because each musician brings so much earnest conviction to the table, that feels right and just; the music wouldn't ring truthful otherwise. And it's not overstating the case to say that this framework stretches the musicians in salutary ways. When Redman begins his tenor solo a few minutes into "Blues For Charlie," his blurry vocality actually evokes Joe Lovano (a lifelong Dewey fan), without tipping into ventriloquism. On "Haze and Aspirations," a gorgeous Colley waltz, the tenor solo is a marvel of emotional resonance and thematic coherence — a world of expression, compressed into a minute's time.
KASEY CHAMBERS, Campfire (CD)
Kasey Chambers has never denied her Australian country roots and here the link is further defined by the language and personal experiences from her and her contributors. US country (via Emmylou Harris) is also strongly displayed on The Harvest & The Seed, and there's a nod to the Chambers legacy itself with This Little Chicken feat Bill Chambers (listed simply as "My Dad" on the sleeve). In less accomplished hands the themes and sounds – classic banjo, harp and gospel – would be in real danger of sounding stale, but Chambers leads with strength and mastery. Highlights include the direct Abraham, the soaring harmony of Early Grave, the call and response of Big Fish, the grunt of Now That You've Gone and infectious The Campfire Song. Little moments of chatter like the intro to Junkyard Man also prove that making this music seems to be as joyful an experience as it is to hear. A great Australian storyteller and collaborator – Chambers is a deadset legend who continues to just get better.
CHVRCHES, Love Is Dead (CD/LP)
Since forming in 2011, the Scottish trio Chvrches have refined synth-pop for the festival age, taking the chilly atmospherics of early electro and piling on flourishes designed to divert distracted attendees' attentions away from art installations and friends' conversations, with vocalist Lauren Mayberry's airy soprano contorting into stretched-out pleas and percussive stuttering. It's partly cloudy music, defined by the way its dreariness balances with the glimmers of light that shine through. For their third album, Chvrches have enlisted Greg Kurstin, whose studio skills have turned Tegan and Sara's sharply angled harmonies into a baseline for pop euphoria and given Beck a solid middle ground between his genre-bending experimentalism and his singer-songwriter side. Kurstin's signature doesn't lie as much in his sonics as it does in his ability to coax out maximalism from the artists he works with, and on Love Is Dead Chvrches appropriately level up, even on the tracks where he isn't credited. "Deliverance" is spiky yet inviting, its lyrics poking at the hypocrisy of religion; "Never Say Die" builds its drama with swooning synths, with Mayberry's clipped "never-never-never" on the chorus providing an italicized exclamation point. These songs, like the album's other highlights, show how Chvrches are at their finest when they're adding dabs of holographic highlighter to structures built on New Wave's buzzy bliss and post-goth's gloom.
GRAVEYARD, Peace (CD)
Sweden's crown princes of swinging retro cool announced their split in September 2016, one year after releasing their quirky, soul-infused fourth album, Innocence & Decadence. The news came as quite a surprise, as this hotly touted quartet's sole raison d'être always seemed to be a simple, overriding passion for playing honest, righteous, gut-level rock'n'roll. They were still bringing new twists and influences to bear on their sound, while their fanbase was continuing to grow thanks to many high-profile support slots, festivals and headline tours. Only a scanty handful of naive souls could have imagined that Graveyard were seriously gone for good, but even fewer imagined that this dissolution would barely last four months – not so much a hiatus, more a mini-break, the band coming across as a little bit histrionic and indecisive. Whatever their reasons – the drummer's changed, if anyone was likely to notice – it's lent an additional sense of urgency and jubilation to this comeback LP's aptly titled shit-kicking opener, It Ain't Over Yet, instantly impressing with an improved production that emphasises directness, looseness, warmth and humanity. And although the heavier numbers like Cold Love, Please Don't and Walk On have a strutting-cock swagger that's plugged straight into the rarefied magic of early 70s hard rock heroism, Graveyard are equally adept at the moments of hushed vulnerability. The mellow atmospheres of more sensitive cuts like the Jeff Buckley-ish See The Day, the brooding, nocturnal Del Manic, The Fox's earthy flirtation with Nirvana's About A Girl and the emotive singer-songwriter shades of Bird Of Paradise are so finely wrought you can't help hoping that one day Graveyard apply themselves to delivering their Led Zep III – although, hopefully, not after any more premature, fleeting disbandments.
SNOW PATROL, Wildness (CD/LP)
Snow Patrol, once such a mainstay of the UK music scene, has been notably missing in recent years, with writer's block cited as the main cause for the absence. In 2012, Gary Lightbody told NME that the band had scrapped an album's worth of music which had been replaced by 'mind-boggling' material, but the extension of time between the band's last full length LP in 2011, and the upcoming release of Wildness, is likely to make the band's long-term following approach the record with trepidation. The band's seventh studio album is a strong improvement on its predecessor, Fallen Empires, and opens with the fantastic 'Life On Earth'. The opener begins quietly and builds to a triumphant resolution. The band's signature singalong potential is there; the rousing lyrics coupled with simple instrumentation are definitely a winning formula here. The lead single from the album, 'Don't Give In', follows on. This track is one which appeals to me less from the album; Lightbody's vocal style is a little raspy and it's lyrically clunky. 'Heal Me' is a good song, but perhaps not a highlight of the record, and 'Empress' is more upbeat. 'What If This Is All The Love You Ever Get?' is another stand-out point, and sounds a little like 'You Could Be Happy' pt. II. The balance between emotion and sentimentality is struck really well here; the song tugs at the heartstrings but without being too overwhelming or insincere. Lyrics like: "What if it hurts like hell? Then it'll hurt like hell/ I'm in the ruins too, I know the wreckage so well" are just some of Lightbody's lyrical pearls which embellish this particular track. 'Youth Written In Fire' details the spark in a relationship fading, but does it poetically and imaginatively. The harmonies in this song are stunning. 'Soon' is a little off the beaten track, and sounds more like a solo track about paternal relationships. It brings variety to the album in its own way. The fiery passion of the first track makes a comeback in 'Wild Horses', with the same charging, powerful melodies which have made 'Eyes Open' and other albums so emotionally in tune. The closing track, 'Life and Death', is contrastingly calm and melodically intricate, scattered with delicate harmonies. It builds to a more intense ending. Overall, Wildness is a really great comeback record.