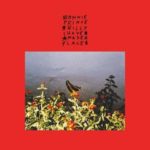 BONNIE PRINCE BILLY, I Made A Place (LP/CD)
What do you think of when you hear the phrase, "indie-folk?" If bawdy, blissful brass wasn't your first answer, you wouldn't be alone. Yet the backing horns on Bonnie "Prince" Billy's latest album, I Made a Place, give its songs an eccentric swagger that is compelling, captivating, heart-wrenching and utterly unpredictable. That's true on everything from their soothing moans on "Dream Awhile" to their grooving, belching bursts on "Thick Air," not to mention their blissful buzz on lead single "Squid Eye." That precarious balance between surrealism and sweetness, adept contributions and singular vision, and much more make I Made a Place feel like a must-visit destination — it's one of the best alt-folk albums to come out in years.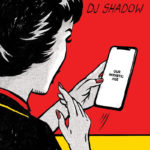 DJ SHADOW, Our Pathetic Age (LP/CD)
The last three years have been somber, sobering and not much fun, with only intermittent beams of sunlight. Maybe it's a coincidence, but the same goes for Our Pathetic Age, DJ Shadow's first record since before the 2016 election. Our Pathetic Age is intentionally bipolar. Its first half is devoted to the biggest chunk of original instrumental music he's released, and it comes with lovely, welcome surprises. Built around a simple piano part that eventually erupts into a mini-orchestral blast, "Firestorm" feels strangely traditional — like a modern-day "Chariots of Fire" – but opens up new musical vistas for him. Still, what he calls the "Instrumental Suite" half of the album is dominated by dark, clattery Eighties-inspired tracks that feel on edge. "Beauty, Power, Motion, Life, Work, Chaos, Law" glides by on sputtering synths that make it sound as if the track is on the verge of collapse: New Age music for a tenser time. The album's second half jams together another half dozen tracks, almost entirely alliances with hip hop artists. The collaborators range from old-schoolers (Nas, members of Wu-Tang Clan) to relative newbies like Stro and Wiki. Not every track hits hard, but the "Vocal Suite" still feels like a cohesive album, and its punchiest tracks take many involved to a level they haven't reached in years.

BAD PLUS, Activate Infinity (LP)
Activate Infinity is the second album from New York based The Bad Plus since the remarkable pianist Orrin Evans joined the trio back in 2018. With their sights set on a new trajectory, combined with an abundance of spirit and creativity, the trio have produced one of their finest and most original albums to date. This is group music played with vibrant imagination and vigour. It's real, deeply honest and personal. Their joy in music making together is clear and their vision is committed and democratic. With a new home on the British label, Edition Records, the trio are working with a renewed intent that will see them grow to new heights and continue to flourish. Sit back, listen and enjoy the ride!
FALL OUT BOY, Believers Never Die Vol. 2 (CD)
APHEX TWIN, Peel Session Vol. 2 (LP)
FLYING LOTUS, Presents Infinity Infinitum (LP)
BOARDS OF CANADA, Peel Session (LP)
HAMMOCK, Silencia (CD)
TINDERSTICKS, No Treasure But Hope (LP/CD)
MOGWAI, Ten Rapid (Collection) (LP)
BIBIO, WXAXRXP Session (LP)
KILLER REISSUES: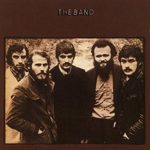 THE BAND, The Band (50th Anniversary Edition) (2xLP/2xCD)
With their second album, simply titled The Band and released in 1969, the quintet – Rick Danko, Levon Helm, Garth Hudson, Richard Manuel and Robbie Robertson – basically invented modern Americana, tying their inherent musicality to a sound and aesthetic rooted in century-old history. Its influence can still be heard 50 years later–- from the front-porch swing of "Rag Mama Rag" to the album's centerpiece, "The Night They Drove Old Dixie Down," a Civil War primer viewed from the losing side. The Band's appeal was etched with a timelessness that sounded little like the Woodstock and Altamont generations it got caught in the middle of when the album came out. That appeal remains a strong draw half a century later on The Band (50th Anniversary Edition), which gathers the remixed album and the group's never-released set from the Woodstock festival on 2xLP and 2xCD. The key new addition here is the Band's full Woodstock performance, which consisted mostly of Big Pink songs along with some covers, including an electric take on the Four Tops' "Loving You Is Sweeter Than Ever."

ELLA FITZGERALD, Ella At Zardi's (2xLP)
Ella Fitzgerald was a big star on the cusp of something bigger when she began an engagement at Zardi's Jazzland, in the heart of Hollywood, during the first several weeks of 1956. A jazz singer of unerring instinct and peerless ebullience, she had just left Decca to become the first artist on Verve Records, founded expressly for that purpose by her manager, Norman Granz. Tape was rolling during one night of the run, and it captured Fitzgerald in relaxed, magnificent form at a pivotal moment in her career. But for some reason the recording was never circulated, sitting in the label vault for more than 60 years. The album features two consecutive sets, each a vivid illustration of Fitzgerald's live spark as an improviser, her airtight control of rhythm and pitch, and her bantering bond with an audience. She was sharing a bill at the club with the bebop clarinetist Buddy DeFranco, and the mood in the room was both attentive and boisterous. Granz introduces Fitzgerald before her first set, making an earnest pronouncement: "For me, she's the greatest there is." Amen.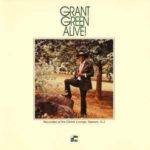 GRANT GREEN, Alive (LP)
Alive! is the hardest funk LP Grant Green recorded during the later phase of his career, capturing a storming gig at Newark's Cliché Lounge. The sweaty club atmosphere adds something to the music that's difficult to pin down, yet unmistakably present — a certain organic quality that isn't as noticeable on Green's studio albums of the time. Moreover, Green sounds more like the captain of his ship, with greater assurance in his musical direction and more strut on the R&B material. Drummer Idris Muhammad is a monster in this live setting, and he helps push Green (plus the rest of the band, which includes organist Ronnie Foster) even farther with his kinetic, continually evolving funk rhythms. This is the most convincing and consistent Green had been as a funkster and, while nearly all of his albums from the early '70s feature at least some worthwhile material for acid jazz and beat-sampling junkies, Alive! is probably the best place to start.
ART BLAKEY: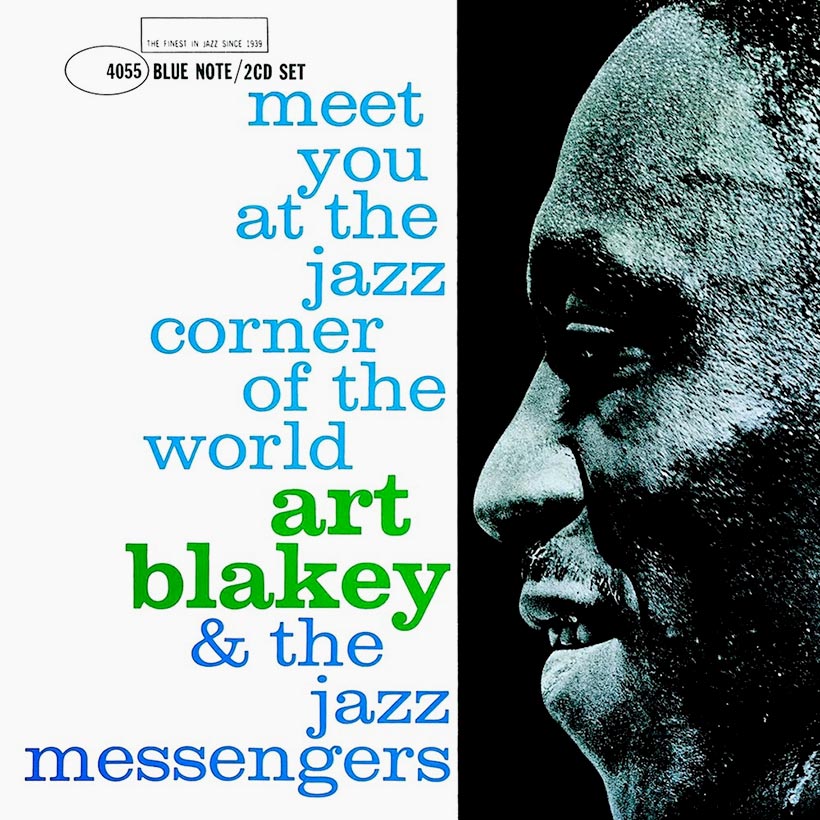 Meet You At The Jazz Corner Of The World, Vol. 1 (LP)
Meet You At The Jazz Corner Of The World, Vol. 2 (LP)
Not to be confused with At the Jazz Corner of the World, the Messengers' 1959 Birdland recording (which featured tenor saxophonist Hank Mobley), Meet was recorded the following year at the band's favored venue with the still-rawboned tenorist Wayne Shorter joining trumpeter Lee Morgan on an explosive front line. Originally released in separate volumes, the albums maintain the Messengers' ties to the underappreciated Mobley via three originals that he never recorded himself. The emphasis is less on catchy tunes than full-bore blowing, with the rhythm section of Bobby Timmons, Jymie Merritt, and the unbeatable Blakey plumbing their bag of hard-bop tricks to push the music through the grooves.
THE ROLLING STONES, Let It Bleed (50th Anniversary Edition) (2 180g LP/2 SACD/7 ")


Let It Bleed stands as the only proper Rolling Stones full-length that contains contributions from both members; Jones played autoharp on "You Got the Silver" and congas on "Midnight Rambler," while Taylor laid down slide guitar on "Country Honk" and guitar tracks, along with Richards, on "Live With Me." The second of four Rolling Stones albums made with producer Jimmy Miller (Traffic, Blind Faith), Let It Bleed perfectly captures the ominous spirit of the times with "Gimme Shelter," the opening track. The thematically similar "Midnight Rambler" was inspired by the Boston Strangler murders of 1962-1964; by coincidence the Manson Family killings were front page news while the album was being finished at Elektra Studios and Sunset Sound in Los Angeles, a short drive away from both major crime scenes. Gloom and doom notwithstanding, Richards sings lead vocals on "You Got the Silver" – a first for the guitarist. With the aid of the London Bach Choir and Jack Nitzsche's vocal arrangements, "You Can't Always Get What You Want" completes the album in an epic, uplifting fashion. The Rolling Stones' groundbreaking 1969 album, Let It Bleed, has been celebrated with a 50th Anniversary Limited Deluxe Edition, entirely remastered in both stereo and mono by Grammy®-winning engineer Bob Ludwig. The collection also comes with a reproduction of the 1969 7" mono single of "Honky Tonk Women"/"You Can't Always Get What You Want," in a picture sleeve.  Also included in the anniversary release are three 12" x 12" hand-numbered replica-signed lithographs printed on embossed archival paper, and a full-color 23" x 23" poster with restored art from the original Decca Records package. An 80-page hardcover book that includes an essay by journalist David Fricke and never-before-seen photos by the band's tour photographer Ethan Russell is part of the set, as well.

JACKSON 5, Greatest Hits (CD)

BOOKER T. & THE MG's, The Complete Stax Singles (2xLP/CD)