A true stylistic grab bag at New Release Central this week, including some needle-in-the-red Southern wisdon from Lee Bains III, a soulful and sexy new Cody ChesnuTT platter, a heaping helping of Beach House B-sides and a dark n' lovely new John Zorn album. Read on….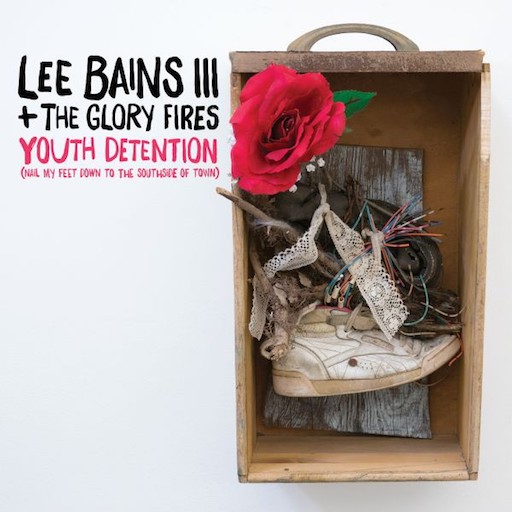 LEE BAINS III & THE GLORY FIRES, Youth Detention (CD/LP)
Lee Bains III + The Glory Fires deliver a verbose musical assault flush with punk insurgence and righteous indignation. With the exception of only a small handful of songs (out of 17 overall), Youth Identification surges like a veritable call to arms; a driving, deliberative battle cry that rails against the decay of cultural institutions, racial disparity, the marginalization of minorities and the upheaval of tradition, tolerance and common core beliefs. "Don't you tell me, 'It's only rock 'n' roll,' when I've seen it wrestle truths for noise," Bains insists on the album's passionate coda, "Save My Life!." A summation of all the reasons why music is so effective in championing change, the song provides that mandatory exclamation mark to a message that couldn't be clearer, more compelling or explicitly more concise.
CODY CHESNUTT, My Love Divine Degree (CD/LP)
After taking four years off to live, be a father to his family, and receive more divine inspiration, he's back with his deepest resolution yet. My Love Divine Degree is an offering straight from ChesnuTT's eccentric soul. Or, as he puts it, "this body of work is medicine for me." This time it's driven by an even stronger sense of responsibility — to his family, to the black diaspora, to the peaceful proliferation of all humanity. Recorded and mixed over the span of 18 months, the 13-song set mixes ChesnuTT's classic palette of beat-soul with the synth-funk of Chicago co-producer Anthony "Twilite Tone" Kahn.  Chesnutt's old soul is still front and center. His guitar is clean and his heart is a river. He tends to split the difference between poetry and prophecy. Either way, love is always the muse. Somehow he does all this without ever becoming a cliché. Which has to be hard, right, being a modern soul man in an immodest world, where social media is a constant playground for the sociopaths? Though at odds with the times, My Love Divine Degree could be a remedy for our collective ails. When ChesnuTT pleads to "let us feel the love right now," near the close of the album's finale, "Have You Heard From the Lord Today," it feels better than prayer. The medicine man is passing out fresh prescriptions again. Come and get some.
BEACH HOUSE, B-Sides & Rarities (CD/LP)
Perhaps because the Baltimore duo Beach House works with such spare and distinctive ingredients, its new, career-spanning odds-and-ends collection hangs together as a cohesive set of songs, even as Beach House throws chronology to the wind and bounces around the margins and dark corners of its catalog. "Chariot" and the seething "Baseball Diamond" are both strong, previously unreleased outtakes from the busy stretch of 2015 that produced Depression Cherry and Thank Your Lucky Stars, while an atmospherically hissy recording of "Rain In Numbers" drifts all the way back to 2005 without breaking stride. Elsewhere, "Norway" and "White Moon" remix old iTunes Session recordings from back in 2010, "Play The Game" resurfaces a low-key Queen cover the band recorded for charity, and the Teen Dream outtake "The Arrangement" feels jauntily grabby enough to serve as a single in its own right. Given its title, B-Sides And Rarities is upfront about being an exercise for enthusiasts, completists and other loving obsessives. But more casual fans shouldn't shrug it off, either. Beach House has mounted a marvelous career on its ability to set a gloomy electro-pop mood without losing touch with its brighter side — and that gift stays on full display throughout this shaggily appealing assortment of orphaned gems.
NICK CAVE & WARREN ELLIS, War Machine (Original Soundtrack) (CD)
After scoring films like The Assassination of Jesse James By The Coward Robert Ford (2007), The Road (2009) and last year's Hell or High Water,  Nick Cave & Warren Ellis have built a reputation on providing powerful, non-evasive music for films of any genre. It's the near exclusive use of electronic instrumentation throughout their War Machine score that sets it apart. And the pair build a moody, atmospheric soundscape under War Machine's pitch-black satire by trading in their guitars and strings for loops and synthesizers. Cave & Ellis kick off their synthetic excursion with album opener 'Ah America', an attention grabbing experiment in minimalism that's built around a simple, pseudo-percussive loop playing over a gentle wave of synth. 'Ah America' is piece of music at once familiar and completely foreign to Cave & Ellis' repertoire. And it deftly sets the tone for the compositions that follow.
DR. JOHN, Who Was Mac Rebennack? (CD)
Long before he began stirring up a smoldering pot of sonic gumbo with his spooky, swamp-psychedelic brand of New Orleans R&B, Dr. John the Night Tripper was Crescent City studio pro Mac Rebennack. That's the answer to the question posed by the collection WHO WAS MAC REBENNACK?, a 22-track anthology documenting the work Rebennack did as producer, pianist, guitarist, and songwriter, both under his own name and alongside the likes of Frankie Ford and Huey "Piano" Smith.
GAUDI, Magnetic (CD/LP)
The new album by London based music producer/musician Gaudi features a choice selection of sounds from the catalogue of internationally respected experimental label RareNoiseRecords, as well as direct contributions by several top caliber musicians from the worlds of rock, jazz and electronica. The making of Magnetic truly was a creational challenge, even for a man who has been working to dissolve musical boundaries for over 35 years. The initial idea of the project was to compose an album of entirely new music using sounds from the RareNoise catalog as his 'orchestra of musicians'; over the course of it's development it grew into a full spectrum artistic interaction with a further array of international music giants, some of which Gaudi has worked in past with. Best loved and noted to date for his genre blending and high quality dub-centric productions, in Magnetic, Gaudi has shown us another aspect of his musical self, other ranges in his musical landscape and he has done it with an all-star cast of supporting musicians.
SONNY LANDRETH, Recorded Live In Lafayette (CD/LP)
Sonny Landreth's unique spin on guitar playing has made him legendary. He combines the slide with fretted notes; this finger picking technique helps him create a complex, multi-layered sound onstage. Along the way Landreth has continued to develop his vision and his musical voice, growing increasingly original and diverse, expanding from blues, zydeco, folk, country and jazz into increasingly category- blurring musical excursions. The album Recorded Live in Lafayette is a perfect showcase of Landreth's talents and skills; disc one contains a full acoustic set and disc two his full electric set.
JOHN ZORN, Midsummer Moons (CD)
For millennia the moon has been a subject of deep fascination— a symbol of love, lust, madness and dreams. More than a passive observer, it is a powerful force whose brilliant luminosity exerts an intoxicating effect upon the winds, the tides, our emotions and more. This dark and moody CD of music inspired by Shakespearian Lunar imagery features ten lyrical compositions evoking the magic of Sister Moon. Stunningly performed by two of the most fabulous new guitarists working today—Julian Lage and Gyan Riley, this is a beautiful and heartfelt program of music for late night contemplation on a romantic midsummer evening.
CALVIN HARRIS, Funk Wav Bounces Vol. 1 (CD/LP)
MANSURIAN/SARKISSIAN, Mansurian: Songs & Instrumental Music (CD)
OREGON, Lantern (CD)
TRONGONE BAND, Key To The House (CD)
STONE SOUR, Hydrograd (CD/LP)
TLC, TLC (CD/LP)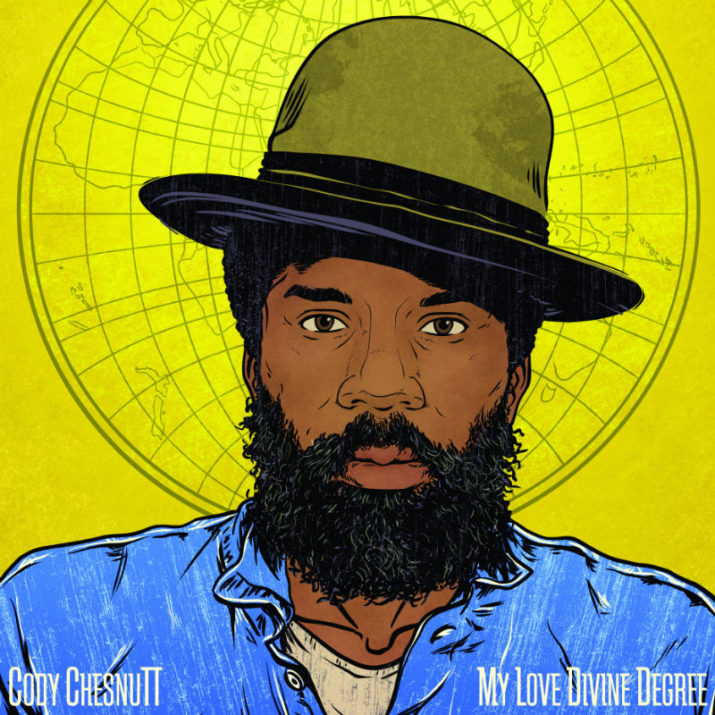 GENE PICK: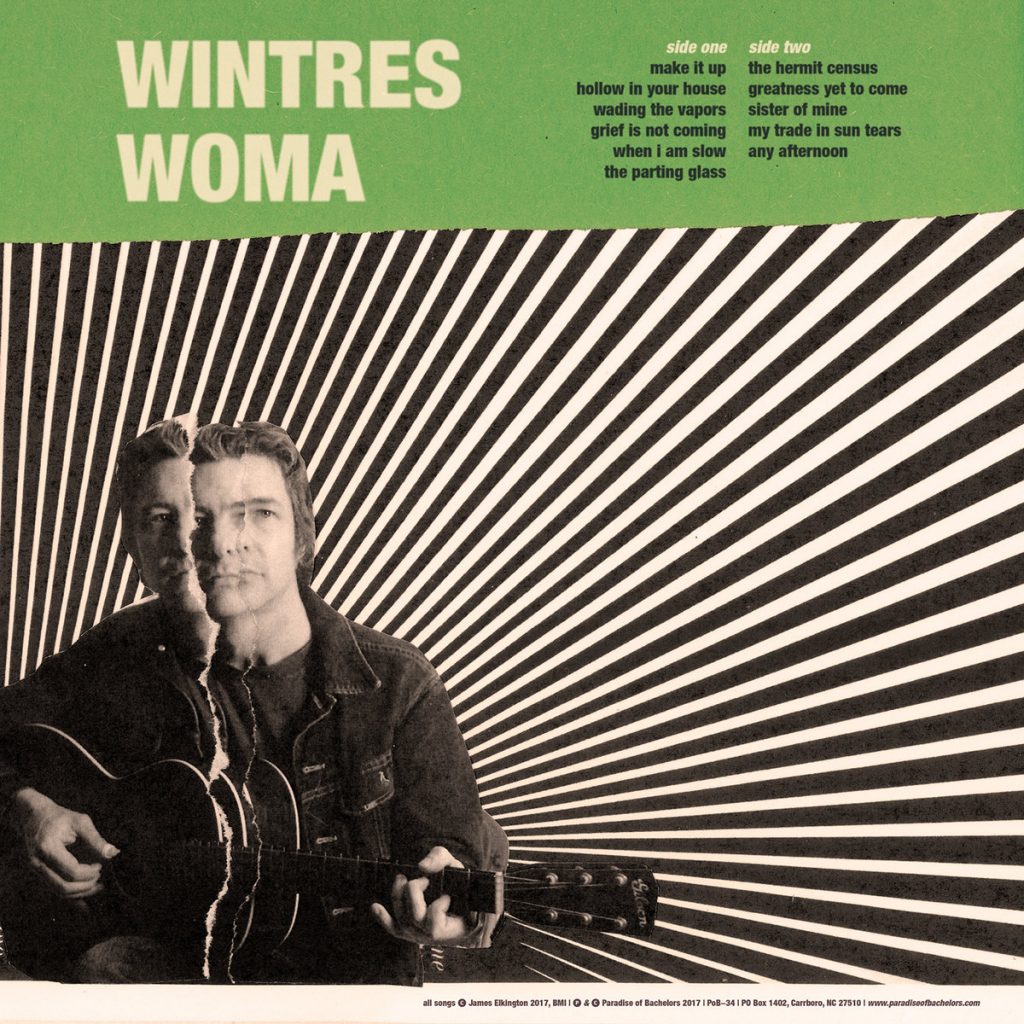 JAMES ELKINGTON, Wintres Woma (CD/LP)
"Wintres Woma," the debut solo album by English-born guitars and songwriter James Elkington, is not a summer album — not in sound, not in lyrics. That it's being released on June 30th  belies the heart of the record, a pensive, bare collection of songs in the style of Nick Drake. Cold weather is in the title itself — "wintres woma" is a an Old English phrase Elkington stumbled across, and it translates supposedly to "the sound of winter." With the start of the intricate guitar work on first track "Make It Up," Elkington follows the theme. In a whispery voice, he sings of being a slave to winter.  For years, the Chicago-based Elkington has been involved in music, once as the leader of a band called The Zincs; more recently as a musician and arranger for artists like Jeff Tweedy and Steve Gunn. As he makes perfectly clear on "Wintre's Woma," you'd be hard-pressed to find a better finger-picking guitarist. In the exuberance of summer and the music that tends to define it, the songs here feel unremarkable. But that's not entirely fair. "Grief Is Not Coming" sounds like it could be heard played from a porch some warm evening, and there's something tremendously comforting about that. Here's the charm of "Wintres Woma." Barring a miracle, this album is not going to turn Elkington into an A-list musical talent. But he's compiled 11 strong, folky songs, most of them defined by their meticulous and unassuming details. On "Wading the Vapors," he brings in a placid string section. On "My Trade in Sun Tears," that string section becomes more frantic and searching. Elkington, however, is unwavering, his focus undiminished. "Wintres Woma" is not a hype album, it's not following any contemporary trend. This is just a virtuosic musician trying to make a quiet and honest album.
KILLER REISSUES: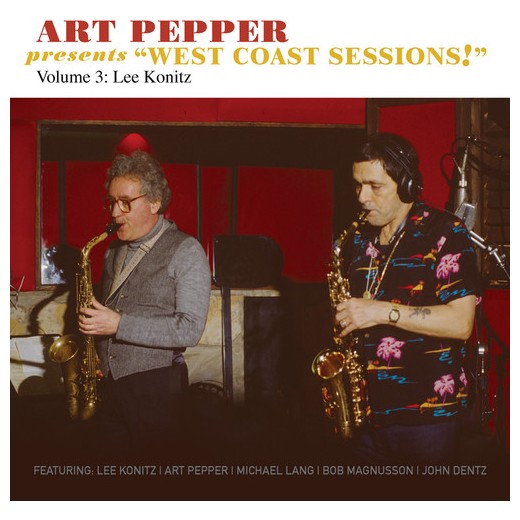 ART PEPPER:
West Coast Sessions Vol. 3 (CD)
West Coast Sessions Vol. 4 (CD)
Originally issued as High Jingo by Lee Konitz And His West Coast Friends in 1982, and Funk N' Fun by the Bill Watrous Quintet in 1979 Now available worldwide as Art Pepper Presents "West Coast Sessions!" Volume 3 & 4, these performances are finally available again, in addition to a pair of tracks found on the 2001 boxed set The Hollywood All-Star Sessions, this CD also contains photos and new liner notes from Laurie Pepper.
R.E.M., Live At The Olympia (2xCD + DVD)
This special three disc (two CDs + DVD) edition of R.E.M.'s career-spanning Olympia performance includes a bonus DVD that contains a film of the Dublin shows by Vincent Moon and Jeremiah. 2009 live set featuring 39 songs from their acclaimed 2007 working rehearsals in Dublin, Ireland. R.E.M. set up camp at the venerable Olympia Theatre in Ireland's capital city and tested new material over five nights before passionate, capacity crowds. This live album was produced by Dublin native Jacknife Lee who, along with R.E.M., co-produced Accelerate, the album which emerged from these shows.
JOHNNY SMITH, Plays Jimmy Van Heusen (CD)
COMING SOON:
RANDALL BRAMBLETT, Juke Joint At The Edge Of The World (7/7)
MELVINS, Walk With Love & Death (7/7)
RADIOHEAD, OK Computer OKNOTOK (7/7)
And don't forget these STILL-NEW platters that matter!
BANDITOS, Visionland (CD/LP)
Many bands never get off the ground because they can't find their "home." Banditos, as confirmed by their second album Visionland, have no such concerns. For them, home is '70s Muscle Shoals country-soul colliding with psychedelia and occult, and stamped by the identifiable quaver of singer Mary Beth Richardson. Banditos' bread and butter is four-to-the-floor bass and drums, fuzzy Telecasters, unison shout-vocals and a consistent full-throttle energy. "Fine Fine Day" as well as other new tracks like "DDT" and "Thick N' Thin" reinforce that sound. It's that same sort of hit-you-over-the-head, gritty Americana that's become the new norm for many other once-punk musicians like Alabama Shakes, J.D. Wilkes and The Legendary Shack Shakers, and when done well, it stirs to the bone.
KING GIZZARD & LIZARD WIZARD, Murder Of The Universe (CD/LP)
Here's a quick recap: since 2012, Australian psych-punk gang King Gizzard and the Lizard Wizard have released nine albums. One was a spoken-word Western concept album. One featured four long tracks of deliberately equal length. One was a gentle, organic, '60s-esque folk album, and its follow-up was a nine-track descent into hell whose tracks looped endlessly together into one. Their new album, Murder of the Universe, is the second of five planned albums for 2017, and after hearing it, one thing is clear about this band. The only thing more thrilling than the relentless, crazy ideas they tackle is the excitement and ease with which they pull them off. Murder of the Universe is another near-perfect punk concept album, a trio of short sci-fi vignettes that rock with fury and hilarity. All of these stories feature both ridiculously colorful sci-fi imagery and thoughtful implications about humanity's impact on the world. Musically, Murder of the Universe is a rollicking psych-punk opera whose tracks blend together similar to last year's Nonagon Infinity. In fact, both that album and 2014's I'm in Your Mind Fuzz are directly quoted in places on this album, placing it in somewhat of a shared "universe" among them. Prepare for all the fiery guitar solos, vocal howls and whoops, and the ever-present double-drummer attack and honking harmonica you could ever need. Overall, Murder of the Universe is an audacious, wild masterwork by a band who can never rest.
JEFF TWEEDY, Together At Last (CD/LP)
Jeff Tweedy's band Wilco have become synonymous with experimentalism and sonic adventures. However, this first installment in a planned series of acoustic sessions continues the more stripped-down trajectory which began with 2014 solo debut, Sukierae. This time, Tweedy revisits his own labyrinthine back catalogue for 11 songs spanning occasional projects Loose Fur and Golden Smog as well as Wilco. Delivering them with just guitar and harmonica, Neil Young style, really exposes their vivid imagery and inner beauty. Laminated Cat is completely transformed from a bluesy jam into a wistful gem in which Tweedy sings of "love left over from lovers leaving" and books that are "not worth reading". Tweedy also finds more intimate delights in Muzzle of Bees and In a Future Age. His delicate guitar playing is a joy and "Via Chicago"'s presumably metaphorical opening line, "I dreamed about killing you again last night", never sounded more lovely.
DESLONDES, Hurry Home (CD/LP)
Hurry Home represents a sonic shift from the country-folk of their debut to a psychedelic, electrified soul sound, with a stronger emphasis on organ and electric guitar. The band split up songwriting and lead vocal duties among its five members, Sam Doores, Riley Downing, Dan Cutler, John James Tourville and Cameron Snyder, continuing its democratic ethos and musical versatility.
YONDER MOUNTAIN STRING BAND, Love Ain't Love (CD/LP)
"Alison," the opening tune of Yonder Mountain's second album without singer Jeff Austin, gives the impression it could have been born in a Greenwich Village coffee shop as easily as the back side of a country hill. The opening tune falls in line with the folk songwriting that is so inherent in the traditional ballads upon which bluegrass was founded. Soon enough (as in the very next song) however, YMSB lets loose with the freewheeling style they've been curating for almost two decades. Once the banjo and mandolin are racing in harmony and Kral layers her fiddle over the top Yonder becomes full-tilt Yonder, and this happens repeatedly throughout the album. On this record, they're not reaching back as much as they're moving forward. That's shown most clearly on the albums closer, "Grooving Away" which picks away at an off-beat reggae style rhythm and highlights the contrasting vocal harmonies of the group's dynamic presence. This is an unpredicted but not unprecedented move by a band continuously pushing the genre of bluegrass and their legacy within the genre.
NATALIE MERCHANT, The Natalie Merchant Collection (10xCD)
Nonesuch Records has released the mother of all compilations, The Natalie Merchant Collection. It's a deluxe ten-CD box set compiled by Merchant, including all eight of her solo studio albums from the past three decades; Butterfly, a new studio set featuring new songs and reinterpreted selections from her catalog, arranged for string quartet; and Rarities, a collection of rare and previously unreleased tracks. The package includes a 100-page lyric book and pictorial history of her solo career. Pre-orders include an instant download of the new recording of "Frozen Charlotte" from the Butterfly disc and an exclusive, limited-edition print autographed by Merchant.