Interesting week at New Release central: The ever-prolific Chris Robinson Brotherhood returns, there's a lovely tribute to Allen Touissant from Stanton Moore, and there's a new NIGHTHAWKS in our presence, along with a great Ramones reissue. Read on…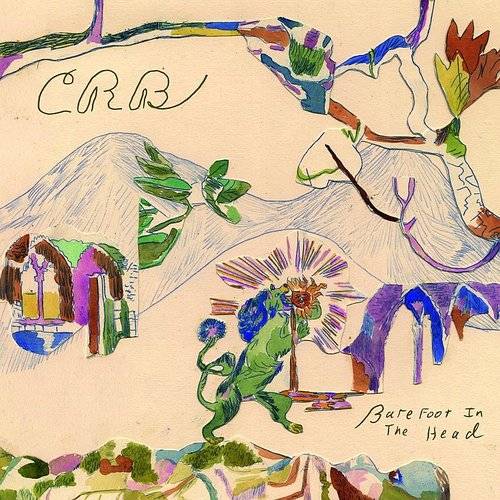 CHRIS ROBINSON BROTHERHOOD, Barefoot In The Head (CD/LP)
The notion of being Barefoot In The Head perfectly expresses the enduring hippie instincts of Chris Robinson's prolific band. It also conveys the laidback rustic stoner vibe of this latest album, on which keening steel guitar and country harmonies in songs like "Blonde Light Of Morning" and "If You Had A Heart To Break" locates them squarely in the Laurel Canyon lineage. But unlike most of their country-rock forefathers, Robinson's blues-rock background gives the CRB a soulful edge evident here in the funk shuffle "Behold The Seer", where liquid guitar licks and quacking clavinet carry his invocation to "put on your dancing shoes, we got nothing to lose, it's only space and time."
STANTON MOORE, With You In Mind (CD/LP)
With You In Mind: The Songs Of Allen Toussaint, a new release from Galactic-drummer Stanton Moore with David Torkanowsky (keyboards) and James Singleton (bass) features an all-star cast: Cyril Neville, Jolynda Kiki Chapman, Nicholas Payton, Donald Harrison, Trombone Shorty, Maceo Parker, and Wendell Pierce. The musicians on With You in Mind: The Songs of Allen Toussaint are present-generation masters of the unique musical style of the world-historic city of New Orleans. These singers and players felt the mission of the album, and delivered inspired, focused performances. Producers Torkanowsky and Moore sculpted it all into a great album that grows with every subsequent listen.
AVEY TARE, Eucalyptus (CD)
Avey Tare's latest album still resembles Animal Collective, but in a way that feels invigorating rather than tired. Described as "an electroacoustic movement through leaves, rocks and dust", it revives the backwoods freak-folk that the band largely abandoned after 2005's excellent Feels. There are a few too many noodling sound collages across its 15 tracks, but at its peak – on the delicate, maudlin Ms Secret or the chirpingly melodic Jackson 5 – Eucalyptus reminds you of what made Tare and his bandmates such a thrillingly different prospect in the first place.
DAN CROLL, Emerging Adulthood (CD)
Merging elements of jazz, vintage rock 'n' roll and new wave, Dan Croll's newest release, Emerging Adulthood is a modern pop triumph. These ten songs successfully explore countless genres without sounding inconsistent and all while expanding on Croll's signature sound. From the psychedelic opener, "One Of Us" to the twinkling "Sometimes When I'm Lonely" all the way to the massive "SWIM," Emerging Adulthood will take you on a journey and give you a few new summer anthems to blast until fall.

DAMIAN MARLEY, Stony Hill (CD)
While others in the Marley family carry on Bob's name through premium headphones, gourmet coffee and decaffeinated tea, his youngest son continues to push reggae forward. Blockbuster trap production is put to skanking service on Here We Go, but there's still room for classic roots on Looks Are Deceiving. Lyrically, it's what you might expect, with odes to the medicinal properties of marijuana (Medication), lamplit sweet nothings (Grown and Sexy), and a string of socially conscious lamentations. On epic digi-dub track Time Travel, he perhaps lets the paranoia induced by the aforementioned medication get to him, and lists Fifa and Madden video games alongside Isis and global warming in a list of contemporary ills. But his authoritative, melodious voice paints vexation on Roar and disappointment on Slave Mill in equally affecting brushstrokes, creating the kind of universally understood sociology his father specialised in.
NIGHTHAWKS, All You Gotta Do (CD)
This most venerable D.C.-based band of blues warriors once again recasts a wide range of cover fare in their signature road-toughened, small-group sound.  A Randy Newman tune- "Let's Burn Down The Cornfield"- sounds as at-home for a blues harp-fronted four-piece outfit as does a more likely inclusion- the Willie Dixon-penned, Muddy Waters hit "Baby, I Want to Be Loved".  A late 50's Brenda Lee hit, "That's All You Gotta Do" fits in as well as does Sonny Boy Williamson's "Ninety-Nine".  Perhaps the Standells' 60's smash "Dirty Water" is not such a surprising pick by the end of the set.
TYLER THE CREATOR, Flower Boy (CD)
Like a lot of great artists, Tyler, the Creator is hard to figure out, especially regarding how much of a character he's been playing on his records. On Bastard – his 2009 debut, an online release made when he was 18 that is too musically accomplished and lyrically lacerating to dismiss as a mixtape – he set a mischievous, even malevolent, tone with songs about rape and mutilation that dared listeners to wonder how fictional a creation the rapper was. His albums since – Goblin (2011), Wolf (2013) and Cherry Bomb (2015) – have mixed piteous confessions with homicidal obscenities, but always with the arch tone of a detached observer. That Tyler has established himself as a video director (not to mention festival entrepreneur, and photobook and media app creator) has furthered the sense of a renaissance man amusing himself before making the inevitable move to something grownup, like making movies. But Flower Boy – promoted in the weeks since it leaked as Scum F*ck Flower Boy – doesn't seem like the work of someone treating music as a trifle. In fact, it feels like a statement, even a concept, an impression enhanced by reports that Flower Boy marks Tyler's coming out. Ever since Bastard, on tracks such as Blow, Tyler has been juxtaposing murderous abasement with mellifluous beats – Scum Fuck, meet Flower Boy – but it has always seemed like a distancing technique, or perhaps even a sardonic comment on the banality of evil. Here, as he puts his N*E*R*D worship to use on gorgeous pillowy synths and lush chord progressions, there are precious few such moments of corrosive sorcery-cum-savagery. Probably only Who Dat Boy will appeal to those desperate for a French! or Yonkers. Those sumptuous sonics are mostly used to soundtrack barely concealed declarations from Tyler regarding his sexuality and his difference from the rap pack.
PARMALEE, 27861 (CD)
MEEK MILL, Wins & Losses (CD)
LANA DEL REY, Lust For Life (CD)
FOSTER THE PEOPLE, Sacred Hearts Club (CD/LP)
IN THIS MOMENT, Ritual (CD)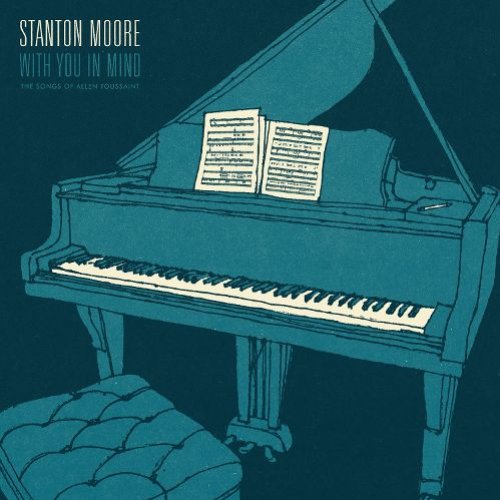 KILLER REISSUES:
RAMONES, Leave Home (Remastered) (CD)
Following the success of last year's 40th anniversary edition of the Ramones' debut album comes a deluxe version of the group's follow-up, Leave Home. Originally released in January 1977, this 30-minute opus of buzzsaw rock introduced fans to classics like "Pinhead" "California Sun," and "Swallow My Pride." To celebrate the album's indelible legacy, Rhino has released a new 40th anniversary mix by original Leave Home album engineer/mixer Ed Stasium, along with a treasure trove of unheard recordings, and an unreleased live show recorded in 1977 at CBGB's.
LOWELL FULSON, Classic Cuts 1946-53 (CD)
DENNIS COFFEY, Evolution … Plus (CD)
COMING SOON:
ALICE COOPER, Paranormal (7/28)
And don't forget these STILL-NEW platters that matter!
WAXAHATCHEE, Out In The Storm (CD/LP)
Katie Crutchfield, the Alabama-born singer-songwriter behind Waxahatchee, has always tended towards introspection. Over the course of three well received albums, she has traded in the sort of laceratingly honest indie that to the listener feels horribly, yet compellingly intimate. So, the news that album number four is a breakup album, recorded, per the press release, "amidst the dissolution of a noxious relationship", could cause some concern. Just what self-flagellatory depths are likely to be plumbed here? We needn't have worried. Out in the Storm, while as frank as Crutchfield's earlier albums, also sees her kicking back against the person who wronged her. Musically it offers some of her most robust work to date, her chiming alt-rock melodies ballasted by a full band that includes her sister Allison. There's also a confrontational quality to Crutchfield's lyrics, a sense that she's willing to scrutinise the failings of others as readily as she would her own. "When you viciously crave captivation, you set the tone / You will mimic a martyr, quiet and left alone," she snarls on No Question. When she finally cuts ties on album closer Fade, it feels as if a cloud has lifted. "You interrupt, you yell in my face / But you finally hear me say that I'll walk / I'm walking away." For Crutchfield it's cathartic; for the rest of us it's captivating.
SHABAZZ PALACES
Quazarz Vs. The Jealous Machines (CD/LP)
Quazarz came to the Earth from somewhere else, a musical ambassador from his place to ours. Somehow, through fire or through fury, the Palaceer of Shabazz Palaces caught wind of the tale, and it is through his prism that we hear the story. Coming from a simpler, more essential, innocent place, the hero could not make heads nor tails of most advancements. From an aerial view, he saw that a good percentage of earthly vibrations were on very small squares and it became his belief that this world was very disposable and the spans short. His opinion was not of anything good nor bad but simply the truth. The machines—he noted—though at the behest of their master's voice, are scorned, and jealous as all hell. And so the tale is told while surfing on the board of Shabazz Palaces, with its sturdy base angled for takeoff on a new trajectory. There is new blood and space and room to be different and have different assets and different art and different ways to talk and also open up some space inside to do something new. There are pages and there are drawings, and color and faces and inked dialogues written in ancient futuristic hieroglyph. There are scales and there is melody and there are Sunny days and there is Darkness, but that—it should be noted—to the Palaceer is not a lack of illumination or brightness. Maybe it is dark, but in it is always optimism and joy, a bright darkness and a full, hopeful one as well.
Quazarz: Born On A Gangster Star (CD/LP)
Born on a Gangster Star came into the world in a big damn hurry, like nightfall on an island. You can see it happening, but then again it's so gradual that the next thing you know—it's dark. Imbued with the energy and ideas from all the creative embers floating in the atmosphere like fireflies, Shabazz Palaces recorded this entire album over the course of two weeks with Blood in Seattle. New gear and new equipment disintegrated comfort zones into dust and a new path appeared in the rubble.
LO TOM, Lo Tom (CD/LP)
Overflowing with a confidently relaxed cool and an absolute lack of pretense or veneer, Lo Tom's debut somehow feels both enthusiastically self-assured and deceptively effortless (though I suspect the former is far truer than the latter). That comfortable ease with which the band unfolds their slinky guitar-and-drum interplay on "Find the Shrine" or adds the perfect splash of drunken swagger to "Bubblegum" is a testament not only to each member's multi-decade commitment to their own craft, but also to the impressive spider-web of collaboration they have spun playing on each other's various projects over the years.
CYRUS CHESTNUT, There's A Sweet, Sweet Spirit (CD)
A decorated veteran of the Betty Carter Trio, pianist Cyrus Chestnut came out the experience relatively unscathed with a style and directive clearly his own. It's one steeped in the gospel church traditions of his native Baltimore, but also enlivened by an open ear aimed at a multitude of other influences. He has enjoyed stints with the Lincoln Center Jazz Orchestra, Vanessa Williams, Freddie Hubbard and Joe Lovano. He also speaks fondly of his valuable tenures with vocalists Jon Hendricks and Joe Williams. With the fleetness of Bud Powell and his own distinctive two-handed lushly impressionistic harmonies, Cyrus offers an imaginative setlist with his long-time friends Buster Williams and Lenny White and together they breathe new life into the vernerable jazz piano trio format.
VARIOUS ARTISTS, Soul Jazz Records Presents Space Energy & Light (CD/LP)
Soul Jazz Records' new Space, Energy and Light is a collection of music by early electronic and synthesizer pioneers (from the 1960s through the 1970s), mid-1970s proto-new age gurus and 1980s guerrilla D-I-Y cassette-era electronic artists, spanning in total over a near 30-year time frame. All of these artists used electronic advancements in music technology as a means of exploring not only space and the idea of the future, but also of looking inwards to the soul and of creating music in harmony with the natural world. From computer software and hardware experimentalists and sound pioneers such as Laurie Spiegel and Kevin Braheny, as well as Mother Mallard's Portable Masterpiece Company – the first synthesizer ensemble created in collaboration with Robert Moog – through to the earliest musique concrète experimentation of Tod Dockstader, the album shows how technological advancements and creative artistic expression went hand in hand.