We're takin' time out from our GREENVILLE RECORD FAIR/STOREWIDE SALE prep to breakdown the New Release deets, so let's get movin'.  GREGORY PORTER is following-up a surprise hit with some more jazzy soul, JULIANNA BARWICK has created some gorgeous ambient minimalism and Gene's heart doth sing at the plethora of jazz and classical stuff we've gotten in, particularly the collaboration between percussion giant Jack DeJohnette and a new generation of GARRISONS & COLTRANES. Read on…
NEW GOODIES: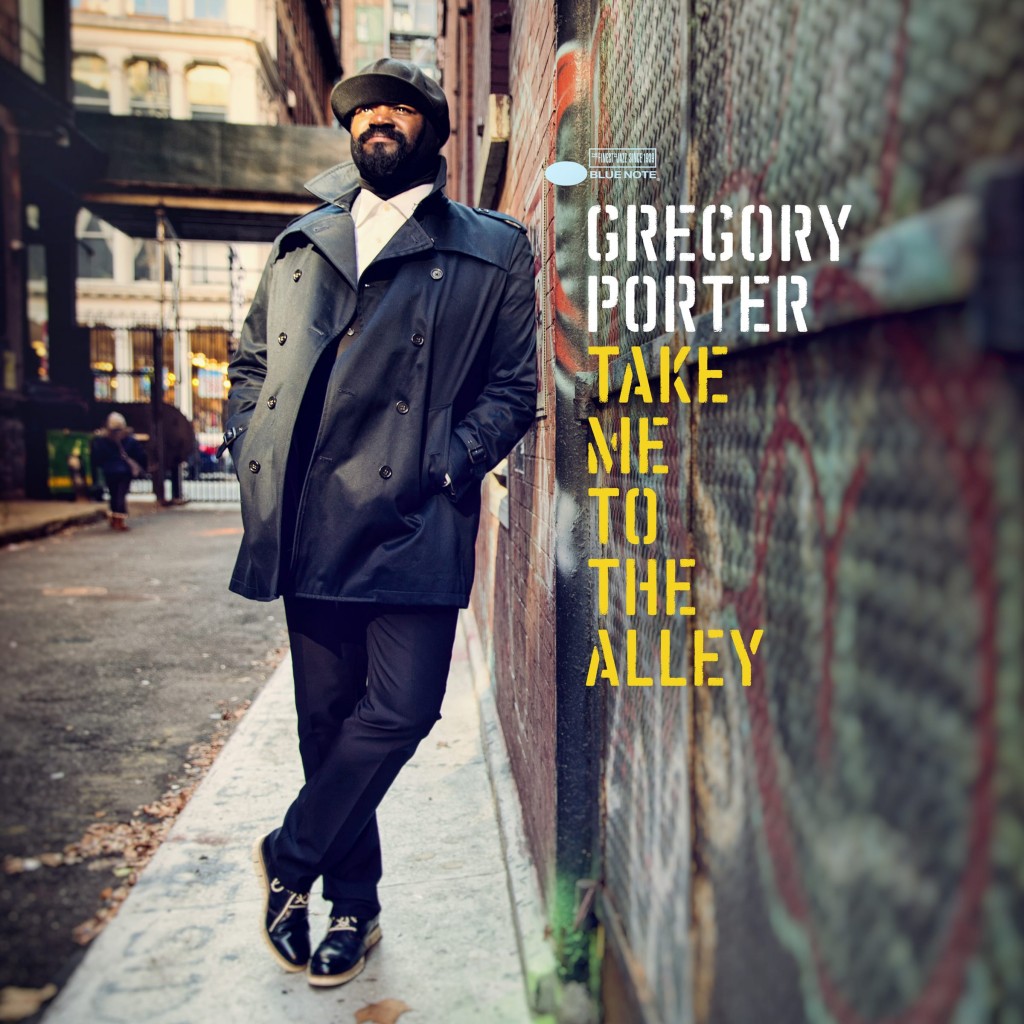 GREGORY PORTER, Take Me To The Alley (CD/LP)
How do you follow-up the most-streamed album in jazz history? Keep your head down, hit the studio for six days and make another record of gloss-free, uncompromising soul-jazz. Porter matches sentiments both contemplative and spiritual with modest, small-scale arrangements — mostly keys, bass and drums — that sound shaped more by the gigs he's played over the last three years than by any desire to experiment in the studio.
JULIANNA BARWICK, Will (CD/LP)
Like Ambient Works, Will is largely "beatless," relying on mood to convey the record's isolated, at-times eerie impressions. But much like that old jazz adage about "the notes you don't play," Barwick is able to shift shapes and and conjure a sort of elemental propulsion because of the beats she doesn't drop. "Big Hollow" feels almost paralyzed (albeit prettily) until a few spare piano notes and warm bass tones come in and orient everything, revealing the song's true direction. "Someway" operates similarly, its rising and falling action creating a sedative approximation of a tidal phase. Only closer "See, Know" features an actual drum kit, and it's almost jarring in how totally unnecessary it feels.
JAYE BARTELL, Light Enough (CD/LP)
Jaye Bartell has one of those unusual voices that's strangely beautiful despite being unconventional, like Arthur Russell or Morrissey. It's soft and deep, and almost monotone, so Bartell sounds like he's in a constant state of melancholy. On his new record Light Enough (out May 6 on Off White Records), he lives up to that description perfectly. He's gloomy, but with just the right amount of light. His music isn't fluffy, but it's certainly not heavy. His songwriting is honest and humorous, sometimes filled with banal observations and sometimes with thought-provoking prose. Mostly set to gentle acoustic guitar arrangements, the songs on Light Enough are essentially folk tunes with subtle injections of 1980s Smiths vibes, deep Kings of Convenience inflection, dark M Ward smokiness, and Simon and Garfunkel's brand of 1970s Americana.
JACK DEJOHNETTE, RAVI COLTRANE & MATTHEW GARRISON, In Movement (CD)
There is a lot of history concentrated in Jack DeJohnettes adventurous new trio. Fifty years ago, as a guest with John Coltranes group, Jack DeJohnette played with the fathers of Ravi Coltrane and Matthew Garrison, and the program of In Movement opens with Coltranes harrowing and still pertinent elegy Alabama. Other covers include the classic Blue In Green by Miles Davis and Bill Evans (Jack is one of the few musicians to have played in the bands of both men) and Serpentine Fire, from the songbook of Earth, Wind and Fire, a tribute to Maurice White – who also collaborated with Jack in the early years. The Two Jimmys is an hommage to Jimi Hendrix and Jimmy Garrison, innovators both, and Rashied salutes the late Rashied Ali, another great drummer from Coltranes cosmos. For all the wealth of references, this is indeed a band in movement, taking the music forward. Ravi Coltrane and Matt Garrison, in their ECM debuts, both respond magnificently to DeJohnettes driving drumming, Ravi with superb solos, Garrison with lean bass lines and imaginative looping electronics.
DANISH STRING QUARTET, Ades/Norgard/Abrhamsen: Works for String Quartet (CD)
Among all the dauntingly good young string quartets currently doing the rounds, the Danish String Quartet stand out: not because they're shinier or plusher or pushier than the rest, but because of their nimble charisma, stylish repertoire and the way their light and grainy shading can turn on a dime. Their last album was a set of winsome Nordic folk tunes; now comes this classy ECM debut with three bold early works by contemporary composers. Hans Abrahamsen described the exploded landscapes of his 10 Preludes as "short stories"; Thomas Adès called his Arcadiana "images associated with ideas of the idyll", while Per Nørgard's Quartetto Breve is seven handsomely sculpted minutes of almost-tonality. It's an exacting programme requiring grace, grit and clarity and the Danish players sound terrific – lithe and glassy in the Abrahamsen, richer in the Nørgard, able to capture the picturesque watery shimmer of the Adès but also the slime and murk below the surface. It's a sophisticated performance.
VARIOUS ARTISTS, Bach:  Schonste Arien (CD)
To Haydn, Mozart and Beethoven, Bach was a master of keyboard counterpoint. To Mendelssohn, he was a composer of epic choral works. To Stravinsky he was a master craftsman. To Music lovers he will always be one of the world's most sublime creative geniuses. ARIA presents over one hour of J.S.Bach's most beautiful arias, performed by some of the greatest artists including Emma Kirkby, Magdalena Kozená, Anne Sofie von Otter, Thomas Quasthoff, Christine Schäfer, Andreas Scholl and Fritz Wunderlich.
MARY-CHAPIN  CARPENTER, Things We Are Made Of (CD/LP)
CYNDI LAUPER, Detour (CD)
ROONEY, Washed Away (CD)
KEITH URBAN, Ripcord (CD)
And don't forget these STILL-NEW platters that matter!
JAYHAWKS, Paging Mr. Proust (CD/LP)
Five years ago, the Jayhawks reunited, with original co-leader Mark Olson returning alongside Gary Louris, to release the delightful Mockingbird Time. Sadly, Olson is gone again for its follow-up, but Jayhawks fans need not fear, for album No 9 sounds just as you'd expect the Jayhawks to sound: modest, uninsistent, and rocking in a gentle way, save for when Louris lets his guitar squall through the otherwise gentle alt-country and laid-back rock.
JOHN DOE, Westerner (CD/LP)
The title of John Doe's new album couldn't be more appropriate. The Westerner, which will be released April 29th, finds the co-founder of Los Angeles punk legends X meditating across open expanses of the desert, sun burning bright in the sky and the arid landscape shimmering with mystery.
AESOP ROCK, Impossible Kid (CD/LP)
Whereas Rock's last solo album, Skelethon, showcases his unparalleled knack for abstract imagery and reflection, The Impossible Kid combines hallucinatory wordplay with disarmingly forthright autobiography—a combination that enhances the impact of each mode. Chock full of driving synths , bottom-dwelling grooves and lyrics that jump from pop culture to world history to self-deprecation. This dense free association is classic Aesop Rock, letting fans know that he hasn't lost a step.
DEL MCCOURY & DAVID GRISMAN, Del & Dawg Live (CD)
David Grisman and Del McCoury, each a titan of bluegrass, have been friends for over fifty years and you can certainly hear that close familiarity on each track on this fun and intimate live recording. Grisman is without a doubt, one of music's greatest collaborators. No matter who he plays with, he always clicks with the other musician's style and voice perfectly, blending into a sound that is always something new, unique and wonderful. It's worked in the past with Jerry Garcia, John Sebastian and Doc Watson to name a few, and this performance with McCoury is no different. Every track here is performed exquisitely, with profound skill, joy and ease.
BO-KEYS, Heartaches By The Number (CD/LP)
This is hoo-haa music that makes you wanna weep, holler, dance, drink, and bust up somethin' all at the same time. You may get in trouble with what you do while you're listening, but you'll have the time of your life. You need to invent a new genre to put this stuff in: Maybe country-soul comes close? It's head-bending music, funky and soul-saturated, but country as a pair of battered cowboy boots.
BRIAN ENO, Ship (CD/LP)
How is Brian Eno still finding uncharted waters after half a century spent making music? On The Ship, his first solo album in four years, Eno fuses his signature yawning soundscapes and substantive vocal work for the first time. The result is an album that occupies a space somewhere in between the ambient realm Eno helped to define and traditional songcraft.
KYLE CRAFT, Dolls Of Highland (CD/LP)
Craft's new Sub-Pop platter melds the voodoo-infused mythology of the South with rambunctious glam rock, and Kyle Craft summons you into its world like a carnival barker wooing customers into a funhouse.
BRITTA PHILLIPS, Luck Or Magic (CD/LP)
Best known for her work with husband Dean Wareham in Luna, and afterwards Dean & Britta, the twosome are known for dreamy pop that has also appeared as soundtrack recordings for art movies. But the couple's last non-score album of original material was back in 2007, so the appearance of this disc, started a few years ago and recently revived, is long overdue. Iif you enjoy D&B's Luna-ish sweet, wistful, slightly psychedelic detached but warm indie pop, this indeed fits the bill.
RELATIVES, Goodbye World (CD/LP)
"I got a little more work for you to do." That's what the late Reverend Gean West sings or rather testifies on the opening track of "Goodbye World," the new and deeply emotional album from the triumphantly unlikely gospel funk band The Relatives. The group started working on the record in the summer of 2014, but Gean was able to lay down his signature gravelly vocals on only two songs before he became ill and fell into a coma. He remained unconscious for twelve days, and it was during that time he heard God's voice telling him to get back to work. "Don't let me down, son," the voice commanded. Gean took that admonition to heart. He and the band returned to the studio in January 2015, where he created a rivetingly emotional work made more poignant by his death shortly after it was completed.
ROGUE WAVE, Delusions Of Grand Fur (CD/LP)
Rogue Wave have evolved from indie-pop underdogs (2003's Out of the Shadow) to epic-scale rockers approaching U2 grandiosity (2007's Asleep at Heaven's Gate) to confused craftsmen straining for synth-pop relevancy (2010's Permalight). But singer-songwriter Zach Rogue and drummer/producer Pat Spurgeon regained a sturdy foothold with Nightingale Floors, a set of raw confessional tunes that rebuilt their reputation from the rubble, stripping away the awkward sheen of their previous LP. Now, three years later, they've maintained the classic, melodic spark that defined Rogue Wave's early songs while probing into spacey new territory: While "Falling" defines the project at its core (just Rogue's soft croon and acoustic guitar, with recording hiss nearly as prominent as the Wurlitzer), "What Is Left to Solve" burrows into an icy synth-rock groove and "Frozen Lake" thaws out shoegaze guitar tones. It finds the band charting their DNA and gracefully, subtly tweaking the code.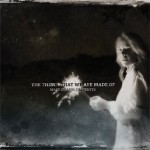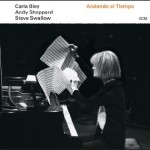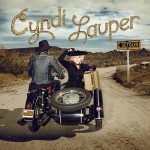 COMING SOON:
JENNIFER NETTLES, Playing With Fire (5/13)
PORCUPINE TREE, On The Sunday Of Life (5/13)
DARRELL SCOTT, Couchville Sessions (5/13)