Gracious! We've got new stuff from Warpaint, Dwight Yoakam, Beach Slang, Game Theory, a Billy Bragg/Joe Henry duo album and more, plus some great reissues from Fleetwood Mac and the legendary Elmore James.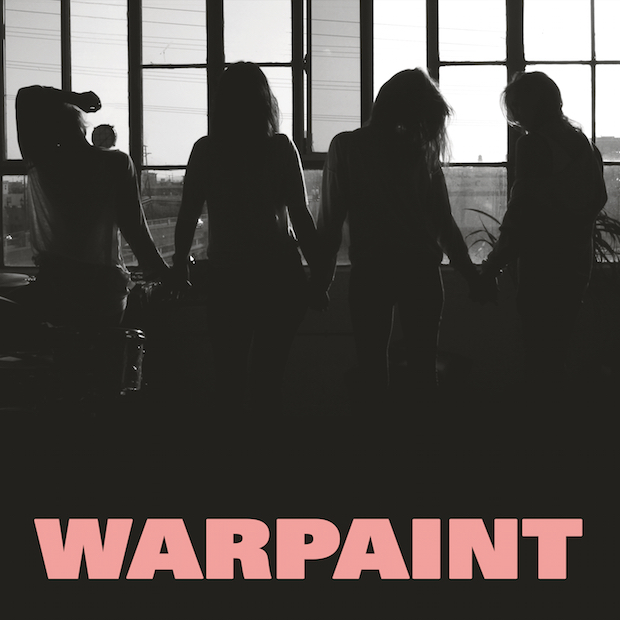 WARPAINT, Heads Up  (CD/LP)
Warpaint, Los Angeles-based mistresses of the art-rock slow jam, have made a sideways swerve on their third album. Feeling hemmed in by their heavily overdubbed sound, their intention here was to capture their live show's propulsiveness, which they have done, to an extent: the single New Song and the title track are by some way the most immediate things they have yet recorded. Get past the wind chimes-and-piano chorale that opens the latter, in fact, and you're in powerpop territory; elsewhere, the churning electronic rhythms that power Whiteout and So Good could, at a pinch, be described as baggy. In the main, though, beats are secondary to impressionistic delicacy: lyrics drift past teasingly, like semi-formed thoughts ("Don't wanna defend myself," singer Theresa Wayman seems to murmur on Don't Wanna; defend herself from what, we never learn), while the overdubbed guitars on Don't Let Go feel like layers of gauze. Many shades of grey and fragments of sound have gone into Heads Up, which is much greater than the sum of its parts.
BEACH SLANG, Loud Bash Of Teenage Feelings (CD/LP)
First there's the choppy E chord, revving the song like a boot stomping a gas pedal: the sound of all that excess energy built up at the start of the night. Then comes James Alex's fine-grain sandpaper voice: "Play it loud, play it fast / Play me something that will always last / Play it soft, play it quiet / Play me something that might save my life…"  James Alex, songwriter and front man for Philly indie-punk outfit Beach Slang, knows wherefrom he sings. Like a lot of us, Alex is that kid Lou Reed sang about, the one whose life was saved by rock and roll. And A Loud Bash Of Teenage Feelings , Beach Slang's second full-length, is just that—a crash-and-thunder collection of songs about what it takes to keep yourself going, to make it through the rest of the night—hell, through the rest of your youth—and beyond.
GAME THEORY, The Big Shot Chronicles (CD/LP)
Once again helmed by Mitch Easter (R.E.M., Let's Active), the 12-track album features an expansion of the band's sound, and contains the MTV 120 Minutes staple, "Erica's Word." The CD and Digital versions contain 25 tracks, while the LP component (first pressing on lime-green vinyl) has the original 12-track LP, with a download for the entire CD program. Packaging again contains a plethora of unseen images from long-time group photographer "Photo Robert" Toren. Add in liner notes including the aforementioned Ray/Vallor interview, an essay from Jason Cohen, and a remembrance from The Magnetic Field's Stephin Merritt, The Big Shot Chronicles' 30th anniversary is everything it should be, and much more.
BILLY BRAGG & JOE HENRY, Shine A Light: Field Recordings From The Great American Railroad (CD/LP)
Billy Bragg and Joe Henry explore America's rails and musical heritage on Shine A Light: Field Recordings From The Great American Railroad. Recorded while traveling by train, Shine A Light features songs originally made famous by Hank Williams, Lead Belly, the Carter Family, Jimmie Rodgers, Glen Campbell, Gordon Lightfoot and more.
JOHN SCOFIELD, Country For Old Men (CD)
With the help of frequent collaborators – drummer Bill Stewart, organist and pianist Larry Goldings, and bassist Steve Swallow – Scofield renders twelve country tunes through the prism of vigorous modern jazz. "My idea for this record was to take country tunes and turn them into jazz ones," Scofield explains, "Because country tunes are simple–they're easy to reharmonize. The improvisation and group feel are essential to each track."
JAKE SHIMABUKURO, Nashville Sessions (CD/LP)
Jake Shimabukuro's new album, Nashville Sessions, is one of the most adventurous, multifaceted and engaging recordings yet from the man whose music has redefined the ukulele for the 21st century. In Shimabukuro's gifted hands, the age-old Hawaiian instrument has become a medium for previously undreamed of levels of expressiveness and musicianship. And with Nashville Sessions he's reached a new plateau with the instrument. The result is one of the boldest and most unique ukulele records ever made—a new benchmark for the uke.
DWIGHT YOAKAM, Swimming Pools, Movie Stars (CD/LP)
Dwight has released his first ever bluegrass album, Swimmin' Pools, Movie Stars…. Featuring a band of bluegrass luminaries, this album boasts a collection of reinterpreted favorites from his catalogue, as well as a cover of Prince's "Purple Rain." This album reflects the love for bluegrass music that Yoakam developed at an early age in Kentucky, and that has inspired him for many years thereafter.
BRUCE SPRINGSTEEN, Chapter & Verse (CD/LP)
'Chapter and Verse,' the audio companion to Bruce Springsteen's extraordinary forthcoming autobiography, will be released Sept. 23 on Columbia Records. The career-spanning compilation will be released four days before Simon & Schuster publishes 'Born to Run.' Five of the album's 18 tracks have not been previously released. Springsteen selected the songs on 'Chapter and Verse' to reflect the themes and sections of 'Born to Run.' The compilation begins with two tracks from The Castiles, featuring a teenaged Springsteen on guitar and vocals, and ends with the title track from 2012's 'Wrecking Ball.'  The collected songs trace Springsteen's musical history from its earliest days, telling a story that parallels the one in the book. Recordings from Steel Mill and The Bruce Springsteen Band feature musicians who would go on to play in The E Street Band. Solo demos of "Henry Boy" and "Growin' Up" were cut in 1972 shortly before Springsteen began recording his debut album, 'Greetings From Asbury Park, N.J.'
LIL ED & THE BLUES IMPERIALS, The Big Sound Of Lil Ed & The Blues Imperials (CD)
The Big Sound Of Lil' Ed & The Blues Imperials is the musically electrifying, emotionally intense and downright fun new album from the band Guitar Player calls "a snarling boogie-blues machine…they blow down the walls." The CD features Lil' Ed's incendiary playing and playful, passionate singing, with the ragged-but-right Blues Imperials cooking like mad alongside him. Produced by Williams and Alligator president Bruce Iglauer, it is a tour-de-force of authentic, deeply rooted Chicago blues. Williams wrote or co-wrote all but two of album's 14 songs, the other gems written by Uncle J.B. The Chicago Reader says the band's music "is a soundtrack for dancing and celebration infused with a sense of hard-won survival. Williams attacks his lyrics like he attacks his guitar: with bare-bones intensity that makes each word sound like a matter of life or death."
EVERY TIME I DIE, Low Teens (CD/LP)
Low Teens is Every Time I Die's most poignant and impassioned album in a career full of sardonic illuminations and pit-inciting fervor. The icy backdrop of their hometown Buffalo, NY underscores a winter of dramatic change for the band. Change that began with frontman Keith Buckley exiting the band's Dec 2015 tour early to race home to his wife's hospital bedside, where she was facing life-threatening pregnancy complications. Both wife and daughter survived, but the moment of crisis had a lasting impact on Buckley and an inevitable role in shaping the lyrical scope of Low Teens.
GIRAFFE TONGUE ORCHESTRA, Broken Lines (CD/LP)
"Supergroup" isn't a word that often sits well with a lot of music fans. For some, it conjures thoughts of bloated egos battling for creative control. For others, it brings to mind flash-in-the-pan projects that lacked a lasting impact. William DuVall, frontman for Alice In Chains, is ready to change everyone's opinion on the subject with Giraffe Tongue Orchestra (GTO). DuVall, joining forces with Brent Hinds of Mastodon, Ben Weinman of the Dillinger Escape Plan, drummer Thomas Pridgen of Mars Volta, and bassist Pete Griffin.
RECKLESS KELLY, Sunset Motel (CD/LP)
Beginning with Millican, 1998's self-released debut, Reckless Kelly emblazoned a reputation as no-nonsense insurgents capable of raising the rafters while still retaining the heart, soul and sentiment that can only come from honesty, soul and conviction. With every album that followed, they've affirmed that commitment, not only in their devotion to essential Americana, but by emulating its very definition as well. No individual or any ensemble, and certainly no poser or pretender better exemplify what the broad genre is all about than this band called Reckless Kelly.
DEVENDRA BANHART, Ape In Pink Marble (CD/LP)
During the 12 years of his career to date, Devendra Banhart has kept on changing without ever really changing. From the long-haired black-eye-make-up hippie of the early years, to the sleek boho artist he is now, the 35-year-old musician has continued to refine his style and songwriting, without making a radical change to his art and music. Therefore it's unsurprising that this, his ninth album, starts directly from where its predecessor 'Mala' (2013) left off. Here, Banhart is apparently cruising through all the different steps of heartbreak: the first side of the album delves into the desperate search for a new love interest, like the opener 'Middle Names', a sweet ballad recalling a casual encounter with a past significant other. The mood changes drastically on the other side of the LP. Opening with the space-age rarefied synths of 'Mourner's Dance' and 'Saturday Night', the second part is a trip in the misery of the end of a relationship, whatever its nature. It's the story of an abandoned lover finding some sleep at last only to be awoken after a few minutes by the endless stream of their thoughts. Unchanged, unscathed.
ADAM STEFFEY, Here To Stay (CD)
This twelve song album makes clear the diversity of Steffey's recorded history. It also traces the influence he has had as one of the most imitated Bluegrass mandolinists of the last 20+ years. Fans of his work will appreciate the revised "No Place to Hide" alongside previously unrecorded titles like the acoustic rendition of "Come Thou Fount" that features half a dozen layered mandolin parts. As a founding member and performer with the 3-time IBMA Instrumental Group of the Year Award-Winning band, The Boxcars, and this impressive fourth recording as a solo artist, Here to Stay proves Steffey is one of the most respected and accomplished artists in music today.
LVL UP, Return To Love (CD/LP)
SWORD, Low Country (CD)
JOE BONAMASSA, Live At The Greek Theatre (CD/LP)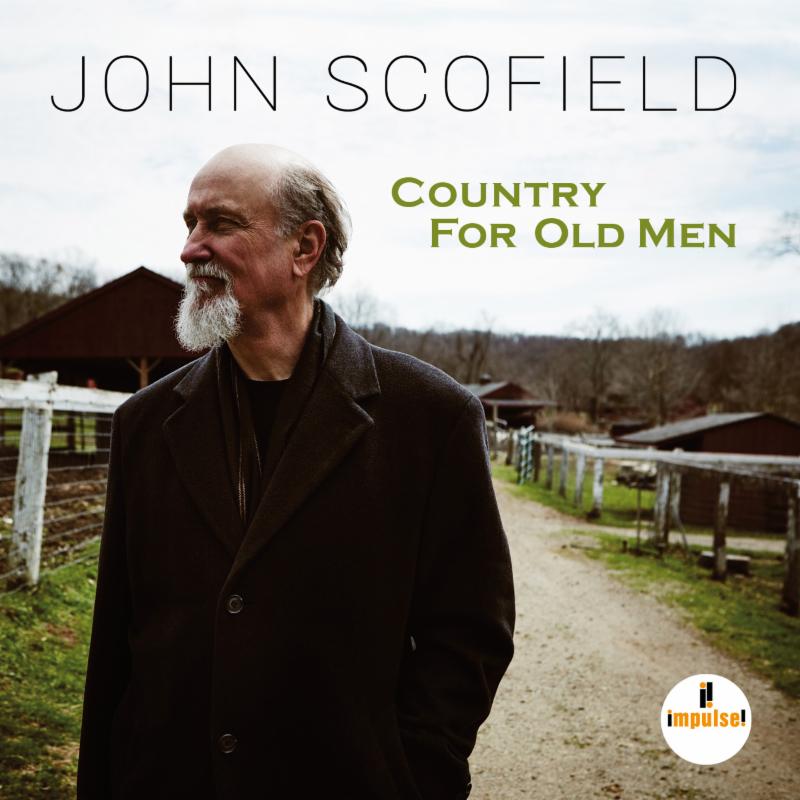 GENE PICKS:
SHOSTAKOVICH/WEILERSTEIN, Cello Concertos No. 1 & 2 (CD)
Alisa Weilerstein worked on both cornerstones of the cello repertory with the legendary cellist Mstislav Rostropovich, for whom both concertos were written, and who was a great friend of the composer. Here, she performs the intense but emotionally suppressed first concerto, in contrast with the sarcasm and isolation of the second, with conductor Pablo Heras-Casado and the Bavarian Radio Symphony Orchestra.
BRAHMS/ACCARDO/SCHIFF, Violin Concerto/Double Concerto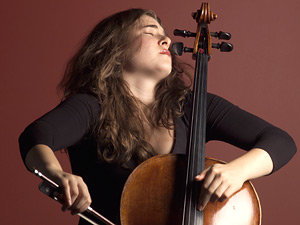 KILLER REISSUES:
ELMORE JAMES & THE BROOMDUSTERS, Slide Order Of The Blues: Singes A's & B's 1952-62 (2xCD)
This 2-CD set contains the A and B side of every 78 and 45 released in the period 1952 to 1962. It features original releases from Trumpet, Meteor, Flair, Checker, Modern, Chief, Vee Jay, Fire and Enjoy. The recordings were produced mainly in Chicago and New York with others made in Mississippi, New Orleans and Los Angeles and constitutes as formidable a body of work as could be found anywhere in blues history. His impact over some of the most notable artists of the past fifty years cannot be denied with the likes of Jimi Hendrix, Gregg Allman, Brian Jones (Rolling Stones), Jeremy Spencer (Fleetwood Mac), Eric Clapton, Stevie Ray Vaughan and George Thorogood citing him as a major influence. Although there have been many Elmore James CDs, there has never been one like this covering all his singles from different labels.
FLEETWOOD MAC, Mirage (CD)
Following last year's deluxe edition of Tusk, Fleetwood Mac continues chronologically with the deluxe edition of Mirage. The new deluxe and expanded editions both include a second disc that has 19 tracks dedicated entirely to outtakes and rarities. Among the unreleased gems are early versions of several album tracks – "Empire State" and "Book Of Love" – along with outtakes for songs that didn't make it to the album: "If You Were My Love" and "Smile At You." There is also an unreleased cover of the Fats Domino classic "Blue Monday," as well as the rare, extended mix for "Gypsy" that was used in the music video.
MY CHEMICAL ROMANCE, Black Parade/Living With Ghosts (CD)
COMING SOON:
JOHN PRINE, For Better, Or Worse (9/30)
DOYLE BRAMHALL II, Rich Man (9/30)
PIXIES, Head Carrier (9/30)

And don't forget these STILL-NEW platters that matter!
DAWES, We're All Gonna Die (CD/LP)
On their four previous albums, Dawes were SoCal country-rock revivalists. Now, they've slicked up their Seventies ideal, with a big FM-radio sound built on string sections, processed vocals, glockenspiels and vintage synths. Singer-guitarist Taylor Goldsmith is too nice a guy to really step into the role of mirror-shade cynic; he calls L.A. an "air-conditioned town where you live life hunched over your phone." But the band's breezy harmonies (aided by pals from Jim James to Alabama Shakes' Brittany Howard) on songs like "Picture of a Man" and "No Good Reason" are a perfect complement to his gentle malaise.
AMANDA SHIRES, My Piece Of Land (CD/LP)
One of Amanda Shires' best assets as a songwriter is the vivid way she has with off-kilter imagery. It's a lure into her songs that has worked to excellent effect on "When You Need a Train It Never Comes," from her 2010 album Carrying Lightning, or "Bulletproof" on the 2013 follow-up, Down Fell the Doves. That sensibility is more muted on her latest, which tends to emphasize her talents as a singer and musician over her penchant for quirky lyrics. It's understandable: Shires wrote much of My Piece of Land while she was pregnant, when writing songs was, in the words of her press material, a way to "soothe her growing anxiety." Many of these tunes contain an undercurrent of disquiet, though it's never less than artfully expressed.
THE DEVIL MAKES THREE, Redemption & Ruin (CD/LP)
Redemption & Ruin is a 12-song cover-record with two distinct, but intertwined personalities. The first side of the record focuses on the faults and vices that can drive the creative forces within music while the second side focuses on the absolution of life, the soul and forgiveness. Within Redemption & Ruin The Devil Makes Three exhibit their wide range of influences including nods to the blues (Robert Johnson, Muddy Waters), Gospel (Down in The Valley), country (Townes Van Zandt, Hank Williams Sr.), bluegrass (Ralph Stanley), and the obscure (Tom Waits). The energy of The Devil Makes Three's live show is translates in all of their recordings and Redemption & Ruin pays homage to where that energy was created and shaped.
CLAIRE LYNCH, North By South (CD)
On North by South, Claire Lynch pays homage to her favorite Canadian songwriters on a set of bluegrass and new acoustic tracks. After her recent marriage to a Canadian, Lynch began to dig into the vast catalog of songs written by Canadian songwriters and found the inspiration for this project. Working with Alison Brown in the producer's chair, she delivers stand out versions of Ron Sexsmith's "Cold Hearted Wind" with Jerry Douglas on Dobro, the catchy "Kingdom Come" written by Old Man Luedecke featuring Béla Fleck (banjo) and Stuart Duncan (fiddle) and the gorgeous maritime ballad "Molly May" written by Cape Breton's JP Cormier. Lynch also offers thoughtful reinterpretations of songs by Lynn Miles ("Black Flowers"), Dave Francey("Empty Train") and Gordon Lightfoot ("Worth Believing") and contributes the light-hearted, self-penned "Milo" to the project

ROBERT GLASPER, Artscience (CD/LP)
With last year's Covered, free-thinking idiom-bender Robert Glasper imaginatively used a classic acoustic-trio jazz lineup to rework pop-structured songs. ArtScience reassembles his vocoder-dominated Experiment quartet, but this time with all the members joining the electronically massaged vocals in a recalibration of the group's balance of pop, dance and jazz methods.
SOUTHERN CULTURE ON THE SKIDS, Electric Pinecones (CD)
Anyone who ever had the chance to see Southern Culture on the Skids' alter ego, The Pinecones, perform will get their memory jogged on SCOTS' new album, Electric Pinecones. In the past, the band opened sets for themsevles under the moniker, delivering a swampy, and more '60s surf pop rock feel. There's still rockabilly, folk-rock and Americana elements with narly duets between Rick Miller (guitarist/singer) and Mary Huff (bassist/singer), along with steady repetitive drumbeats and swirling, tremolo effects on guitar.
AGAINST ME!, Shape Shift With Me (CD/LP)
When Against Me! singer Laura Jane Grace came out as transgender in 2012, it felt like a radical and important moment for a punk scene that was inching towards staid heritage status. The album that followed her transition, Transgender Dysphoria Blues, was no less striking: a sprawling punk opus that was unflinchingly honest and, surprisingly, a lot of fun. Following up such a seismic work was always likely to be a challenge and, sensibly, Against Me! have chosen evolution rather than revolution with this, their seventh album. Where TDB was aflush with catharsis and the freedom of Grace feeling truly herself, Shape Shift With Me is her "relationship album", on which she contends with the complications of her new life. In lesser hands it could come off as all a bit myopic, but Grace's visceral way with language keeps things moving. It's a potent mix of the personal and the political.