That's right, y'all, Record Store Day 2023 is rapidly approaching. Once again, Horizon Records will be chock-full of hundreds of limited-edition releases (and dozens of loyal vinyl hounds), rockin' all day (and all weekend) long and celebrating the indie brick-and-mortar store just as this holiday was intended to do. The list has been announced! Click here to see it. Let's do it again, people!
We open early at 8am and expect a good doorbusting crowd early. If you are into the thrill of the hunt, set your alarm, bring your coffee and join in with the throngs of record collectors early. If you like to sleep in and eat pancakes on Saturday, we get that too! We should have plenty of RSD indie exclusive titles to shop all day Saturday and Sunday as well as a bunch of other cool new and used items we roll out just for the event. We've proudly been doing RSD since the first one in 2008. This year's list looks great and we are excited about another fantastic event!
Here are some faves we've got our eyes on for RSD!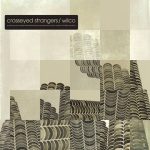 WILCO, Crosseyed Strangers: An Alternate Yankee Hotel Foxtrot (LP)
Following the Grammy-winning 20th anniversary edition of Yankee Hotel Foxtrot, Wilco offers an alternate version of the landmark 2002 album featuring unique performances by Jeff Tweedy and the band of all eleven songs. The collection was originally released as a bonus CD with the September 2022 edition of Uncut magazine, who call Wilco 'America's greatest band' and Yankee Hotel Foxtrot 'a cast-iron rock classic'.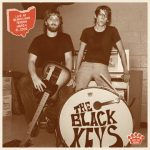 THE BLACK KEYS, Live At Beachland Tavern March 31, 2002 (tangerine vinyl LP)
In celebration of the band's 20th anniversary, The Black Keys present a previously unreleased full-length live recording of their very first show, in 2002, at Beachland Tavern in Cleveland, Ohio. The Black Keys released their best-selling, Grammy-nominated, eleventh studio album, Dropout Boogie, in 2022, and they will return to Europe this summer for their first European tour since 2015.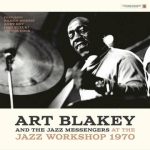 ART BLAKEY & THE JAZZ MESSENGERS, Live at Jazz Workshop 1970 (LP)
Previously unreleased, historically important, a gift from the jazz gods. Available for the first time, as an official release in partnership with the Art Blakey estate, this is the only known recording with this Jazz Messengers line-up. This RSD 2023 release comes with a QR code which accesses almost five hours of content – essential for the true Art Blakey enthusiast.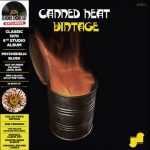 CANNED HEAT, Vintage (orange/black/white psychedelic splatter LP)
Classic 1970 Psychedelic Blues, 6th Studio Album. Produced by Johnny Otis, the album features the Muddy Waters/Elmore James' song "Rollin' and Tumblin'" recorded with and without Alan Wilson's harmonica leads. This deluxe package will include an OBI strip,  gatefold album jacket, printed inner sleeve, original record labels and specialty color vinyl.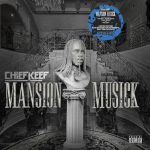 CHIEF KEEF, Mansion Musick (LP)
A cornerstone of Hip-Hop's new wave and the constant trend setter, Chief Keef has managed to be both a fan favorite and highly respected by his peers. "Mansion Musick", the 2018 classic, found Keef delivering some of his best songs to date. Including fan favorites "Uh Uh" (featuring superstar Playboi Carti), "Rawlings", and "Belieber", this album has continously been high ranking not only among Keef loyals, but in all drill music circles.

LARRY CORYELL, Introducing The Eleventh House (blue/purple/clear/swirl vinyl LP)
Classic 1974 from The Godfather of Fusion. This is the 1st studio album from The Eleventh House which was a jazz fusion group of the 1970s, led by the guitarist Larry Coryell. The album is Known as Coryell's "Finest Achievement". This deluxe package will include an OBI strip, gatefold album jacket, printed inner sleeve, original record labels and specialty color vinyl.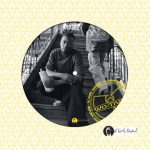 OL' DIRTY BASTARD, Return to the 36 Chambers: The Dirty Version (2xLP picture disc)
2LP picture disc version of ODB's 1995 debut album Return to the 36 Chambers: The Dirty Version. Features the classic tracks "Shimmy Shimmy Ya", "Brooklyn Zoo", Hippa to da Hoppa".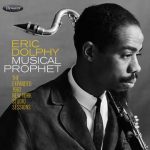 ERIC DOLPHY, Musical Prophet: The Expanded 1963 New York Studio Sessions (3xLP)
Musical Prophet: The Expanded N.Y. Studio Sessions gets an Encore pressing for Record Store Day 2023 with new album cover photos by Chuck Stewart and vinyl mastering by Kevin Gray at Cohearent Audio. The limited-edition 3-LP set contains the full Conversations and Iron Man albums plus nearly 85 minutes of bonus material. Features jazz greats Clifford Jordan, Sonny Simmons, Woody Shaw, Richard Davis and Bobby Hutcherson. The 20-page insert includes previously unpublished photos, memorabilia, essays and interviews.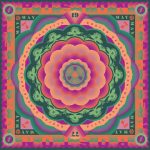 GRATEFUL DEAD, Boston Garden, Boston, MA 5/7/77 (5xLP)
The Grateful Dead performed more the 2,300 concerts, and of these many live shows, a three night run in May 1977, spanning three cities on the East Coast, is arguably the Dead's greatest trio of shows: May 7 in Boston, MA, May 8 in Ithaca, NY, and May 9 in Buffalo, NY. These three shows, along with their near-equal from May 5 in New Haven, made up the long-ago sold out box set "Get Shown The Light." The last two nights of this run have been released on vinyl in previous years, and we're thrilled to add to the canon the magnificent Boston show. From its opening, playful "Bertha," through a flawless first set featuring "Cassidy," "Jack Straw," "Mississippi Half Step," "The Music Never Stopped," and many others, the Dead are clearly having a wonderful night in Bean Town. The second set is filled with then-new and older songs from the Dead's catalog, including "Terrapin Station," "Estimated Prophet," "Eyes Of The World," and "Wharf Rat," amongst others. A spectacular show from start-to-finish, Boston 5/7/77 is one of the most upbeat, accessible shows the Grateful Dead ever performed.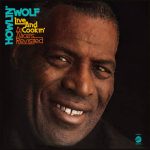 HOWLIN' WOLF, Live and Cookin' At Alice's Revisited (LP)
This is the first American official LP reissue of Live and Cookin' at Alice's Revisited It is a great document of Howlin' Wolf toward the end – still capable of bringing the heat and rocking the house down to the last brick. This was the only live album released during his lifetime.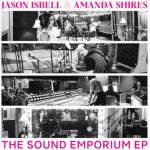 JASON ISBELL & AMANDA SHIRES, The Sound Emporium EP (LP)
Single-sided 12″ EP featuring two new originals from RSD US Ambassadors Jason Isbell & Amanda Shires, a reimagined version of "Tour of Duty" from the Jason Isbell and The 400 Unit album Here We Rest, and a cover of Richard Thompson's "Beeswing". Side B holds a stunning vinyl etching designed by Pearl Rachinsky-Moreland.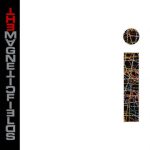 THE MAGNETIC FIELDS, I (gold vinyl LP)
The Magnetic Fields' 2004 Nonesuch debut was the long-awaited follow-up to the beloved 69 Love Songs. i found singer-songwriter Stephin Merritt in full possession of his acerbic wit, and the album features lyrics ripe with melancholy and bittersweet imagery. At the time of release, the Guardian wrote, 'Merritt is an incomparable lyricist capable of balancing arch wit with painfully acute observation. The most exciting dissector of modern love around.' To date, Merritt has written and recorded twelve Magnetic Fields albums, including the critically acclaimed 2017 Nonesuch box set, 50 Song Memoir, and, most recently, 2020's Quickies.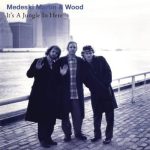 MEDESKI, MARTIN & WOOD, It's A Jungle In Here (30th anniversary edition blue vinyl LP)
The trio of John Medeski, Billy Martin, and Chris Wood did as much to reinvigorate and reimagine jazz as anybody over the last three decades. Now, on the 30th anniversary of its release, Real Gone Music is proud to release the band's classic second album It's a Jungle In Here on vinyl for the very first time. That this record includes covers of tracks by John Coltrane, King Sunny Ade, and a mash-up of Bob Marley with Thelonious Monk speaks volumes about Medeski Martin & Wood's fresh approach to the jazz tradition; but their ability to compose and perform startlingly original material is what really sets them apart. Clearwater blue vinyl pressing limited to 2500 copies, exclusive to Record Store Day.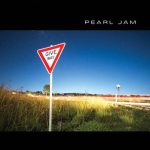 PEARL JAM, Give Way (2xLP)
Recorded during Pearl Jam's March 5 1998 Melbourne Park show during the Australian tour in support of their fifth studio album Yield, the highly sought after Give Way is released on vinyl for the first time as well as officially released on CD. The 17-track album, pressed on double black vinyl and housed in a gatefold sleeve, includes live versions of "Given To Fly", "Faithfull" and "Do The Evolution." The CD, originally scheduled for release in 1998 as a promotional item, never saw the light of day outside of an extremely limited number surfacing over the years…until now.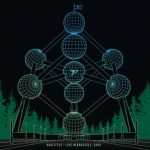 PIXIES, Doolittle – Live In Brussels 2009 (green/blue translucent vinyl 2xLP)
This brand new release for Record Store Day 2023 captures the band's complete show in Brussels, newly remixed by Tom Dalgety from the soundboard multi-tracks. During their 2009 reunion tour, alternative rock pioneers Pixies performed their seminal album Doolittle in full, plus B-sides and an encore of greatest hits. Featuring raucous versions of Doolittle era classics such as 'Debaser', 'Tame', and 'Gouge Away' plus fan-favourite deep cuts including 'Dancing The Manta Ray', 'There Goes My Gun', and 'Weird At My School' – Doolittle – Live In Brussels, 2009 is an essential release for Pixies fans. Pressed on 2 x 140g green and blue translucent vinyl, housed in a wide-spine sleeve featuring UV spot-gloss detailing and printed inner sleeves.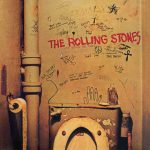 THE ROLLING STONES, Beggars Banquet (grey, blue, black and white swirl vinyl LP)
In 1968 The Rolling Stones returned to their blues roots on Beggars Banquet, which was immediately acclaimed as one of their landmark achievements. A strong acoustic Delta blues flavor colors much of the material, particularly "Prodigal Son" and "No Expectations." Basic rock n' roll is not forgotten with "Street Fighting Man" and "Sympathy For The Devil." The lyrical bite of the material ensured the album's place as one of the top blues-based records of all time. Exclusive to Record Store Day 2023, this LP is pressed on grey, blue, black and white swirl vinyl as an ode to the lyric "a swirling mass of grey, blue, black and white," from "Salt Of The Earth," as performed in The Rolling Stones Rock And Roll Circus. Featuring the original album artwork and an original window display poster.

VARIOUS ARTISTS, Soul Jazz Records presents Holy Church Of The Ecstatic Soul – A Higher Power: Gospel, Funk & Soul At The Crossroads 1971-83 (2xLP)
Soul Jazz Records' new Holy Church of the Ecstatic Soul: Gospel, Funk and Soul at the Crossroads 1971-83 is a one-off limited-edition heavyweight red vinyl pressing + download code exclusively for Record Store Day 2023. The album draws upon the extensive links between Black American Gospel music and Soul music, showing how the sensibilities of gospel artists such as Shirley Caesar, Dorothy Norwood, Andraé Crouch and others crossed over into secular soul music during this period. Many of the most successful soul artists – from Aretha Franklin to Al Green, The Staples Singers to Sam Cooke – all drew upon their upbringing in the church for their musical inspiration. This album discusses how important the links between the Black church and Soul music were in creating Soul, and spotlights some of the many important (and also little-known) Gospel artists who walked this line between sacred music and soul, funk and disco in the 1970s and early 1980s. Holy Church of the Ecstatic Soul shows how sacred Gospel music was at home with Stevie Wonder and Blaxploitation-style funk and produced music celebrated both in New York's underground discos (The Paradise Garage, Studio 54, etc) and later sampled by the likes of Jay-Z, Snoop Dogg and Mary J Blige.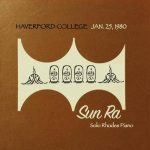 SUN RA, Haverford College, January 25 1980 (LP)
This Sun Ra 1980 solo set at Haverford College has been kicking around the internet and in the digital libraries of Ra collectors for years, though it has not previously been properly mastered or commercially issued. Like many events in Ra's history, this gig has a story that goes beyond the music. Ra's presence onstage that night came about through an unforeseen chain of events that unfolded up until concert time. This is a very unique performance. Sun Ra is notorious for his aggressive keyboard attack and seemingly schizophrenic stylings—which can musically rocket from A to Z and back without transitional bridges. This set offers a marked contrast. Ra's instrument here is the celeste-like Fender Rhodes electric piano, which has a distinct sound (instantly recognizable in the Doors' "Riders on the Storm") and an interesting history. There are few pyrotechnics in this performance, and much restraint. Ra sounds relaxed and contemplative. It's Soothing Sounds for Saturnians. The meditative concert covers Ra's customary approach to solo outings: 1) original Ra crowd pleasers ("Space is the Place," "Love in Outer Space"); 2) standards ("St. Louis Blues," "Rhapsody in Blue," "Over the Rainbow"); and 3) untitled improvisations (here assigned the titles "Haverford Impromptu" numbers one and two).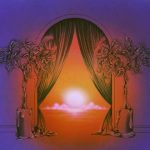 VARIOUS ARTISTS, Jazz Dispensary: Hotel Jolie Dame (orange marble LP)
The groove connoisseurs of Jazz Dispensary take you back to the summer of 1978, to an imaginary hotel deep in the heart of the French Riviera, for a day of love, abandonment and a whole lot of psychedelia, soundtracked by the sweet themes of Dizzy Gillespie, The Blackbyrds, Dorothy Ashby and many more. Psych-Sunset Orange Marble LP for Record Store Day 2023.