You may think you've heard the beautiful music of BACH interpreted every way there is, but SC BACH, the Upstate Bach appreciation society and Asheville's ONE ROAD OVER MELODICA ENSEMBLE beg to differ.

TONIGHT at 7pm in THE BOHEMIAN CAFE (doors open at 5:30), the Ensemble will perform Bach's music on melodica, an unusual, tuneful instrument that is both charmingly light and more complex than it seems.
Get more event info HERE.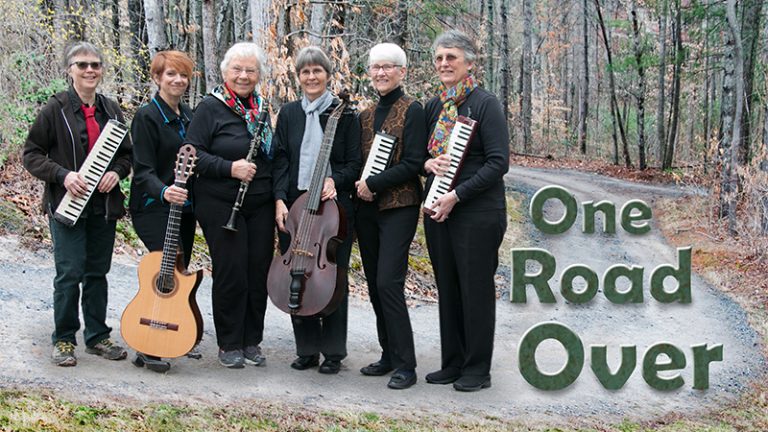 What members of One Road Over have in common is their love of playing music with other musicians, their curiosity about every kind of music, and their willingness to arrange and re-arrange all kinds of music for their own instruments. As a result, when they discovered they had a common interest in playing the melodica, it was inevitable that they form yet another band. The name alludes to the fact that although none had even heard of the melodica until 5 years ago, their love for the sounds and capabilities of the melodica leads them to travel a road that is parallel to one they've been on, but not one they ever expected to find.
Guitarist Amy Brucksch is a member of Pan Harmonia, an Asheville chamber music collective and performs in several chamber music ensembles throughout the Southeast. Formerly on the faculty of the University of Toledo and Adrian College, she currently teaches guitar at Thomas Jefferson Classical Academy. Frances Demoretcky received a masters degree in music with a major in flute from Manhattan School of Music in New York City. For many years she taught flute, and was a member of several orchestras and opera companies. More recently, she enjoys arranging music for melodica groups and organizing melodica workshops.
Atossa Kramer's musical career has included playing and teaching clarinet, piano, recorder and accordion. She taught for many years at Berea College, played in the Lexington Philharmonic and is a well-known English Country Dance musician.
Susan McCann received a BS degree from Baldwin-Wallace College with a major in mathematics and a minor in flute. She has taught mathematics for over 40 years. She also plays wooden flutes, recorders and hammered dulcimer.
Ann Stierli teaches flute, recorder and viola da gamba in Knoxville and Brevard and is the music director of the Greater Knoxville Recorder Society. She is a former member of the Early Music Consort of Miami, Knoxville Early Music Project, the Miami Philharmonic Orchestra and the Knoxville Symphony.
Barbara Weiss often plays harpsichord with groups around the state, including Muses Delight and the North Carolina Baroque Orchestra. In a previous life she performed all over the country and taught at many colleges, including Oberlin and Peabody.