GREENVILLE HONORS ONE OF ITS OWN: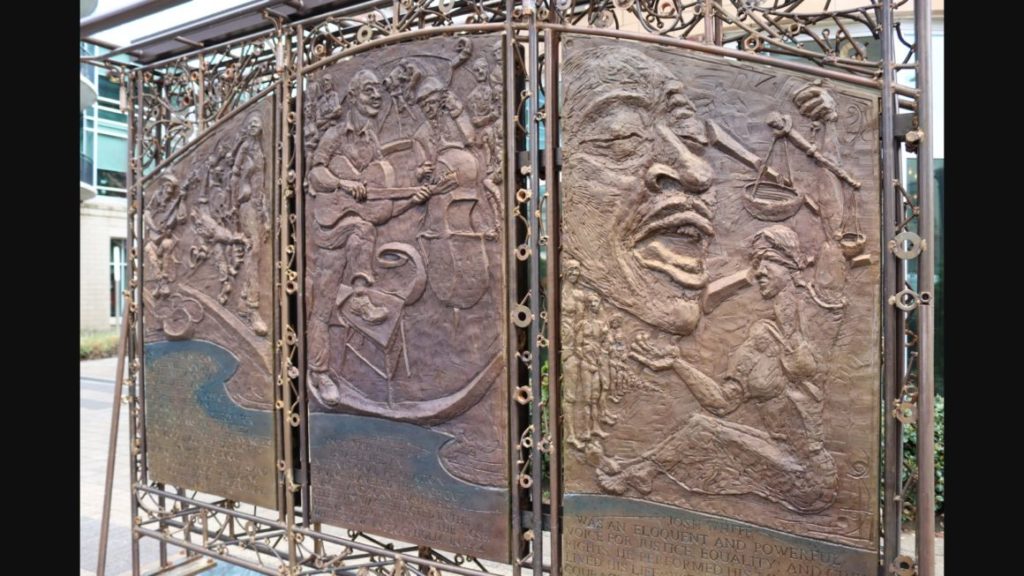 JOSH WHITE's Greenville roots run deep, and that history is what the city is celebrating with a new statue on the corner of Hammond Street and Falls Park Way that pays tribute to White's legacy.
During his lifetime, White was one of the most commercially popular, critically acclaimed, boundary-breaking black musicians in the United States, and he was born right here in Greenville on Feb. 11, 1914, to the Rev. Dennis and Daisy White.
White was a quick study when it came to blues music, and he became a guitarist capable of lightning-fast runs, string bends and rhythmic riffs. He also developed an encyclopedic knowledge of songs, building a huge repertoire of blues and gospel classics. He began recording at the age of 14, first as a sideman and then on his own under a variety of names, including Pinewood Tom, Joshua White, The Singing Christian and Tipp Barton.
From the 1920s until 1939, White's recording career operated in a series of fits and starts that saw White moonlighting as a boxer to earn extra money. But in late 1939, after recovering from a boxing injury to his hand, White reappeared as a confident, mature performer with a popular version of "Careless Love" on Blue Note Records. From then on, boxing wouldn't be necessary.
Over the next two decades, White starred on Broadway with Paul Robeson in "John Henry," became the first blues artist ever to appear at New York's famous Café Society club, released two racially charged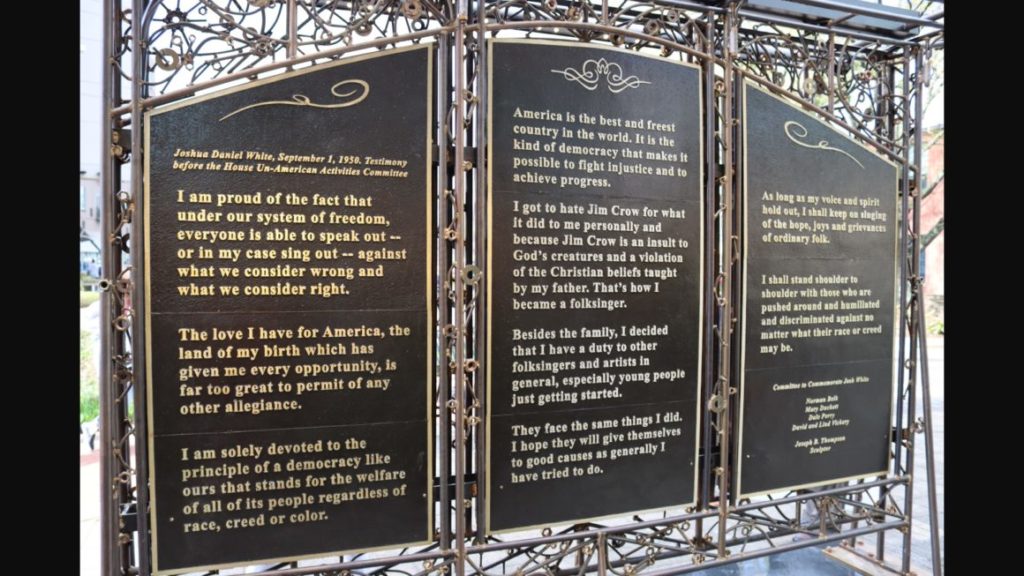 protest albums (1940's "Chain Gang" and 1941's "Southern Exposure") and toured with torch singer Libby Holman as part of the first racially mixed concert tour in American history.
Those protest albums landed on President Franklin Delano Roosevelt's desk in the early 1940s. White was invited to the White House to perform, becoming the first black artist to give a Command Performance.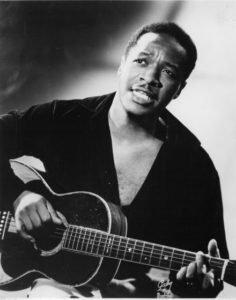 White recorded the first-ever million-selling single by a black artist — the humorous, down-and-out saga called "One Meatball" — in 1944 and scored further popular hits with "Frankie & Johnny," "Miss Otis Regrets" and "Waltzing Matilda." But White's high profile as a protest artist (and his playing events sponsored by the Communist Party during World War II) began attracting attention. In 1950, White was notified by his manager that his name had appeared in the premier issue of Red Channels magazine as a communist sympathizer. Ironically, this happened while he was on a goodwill tour of Europe with Eleanor Roosevelt.
After months of interrogations and his job prospects vanishing, Josh appeared before Congress to state his case and clear his name, a move that angered his supporters. Meanwhile, the FBI wasn't pleased with his refusal to name names. His popularity in the U.S. declined.

When fledging producer and label owner JAC HOLZMAN came to White offering a $100 advance to record for Holzman's then-new label Elektra Records, White was in no position to refuse. They recorded and released the 12-track "JOSH AT MIDNIGHT" album in 1956, and it had an immediate impact on artists from folk to rock 'n' roll and beyond.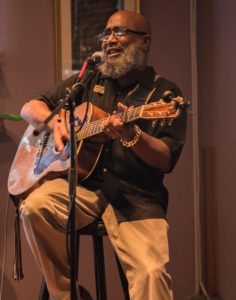 Back in 2016, Ramseur Records owner and avid Josh White devotee DOLPH RAMSEUR (manager of the Avett Bros, no less), met Electra Records founder Jac Holzman, and the two men collaborated on a special 180g reissue of Josh At Midnight, in-stock now at Horizon Records and in our webstore. After its release, Greenville Mayor Knox White declared August 20th to be JOSH WHITE DAY, and Josh White Jr. joined us for a celebration next door in The Bohemian Cafe.
So take some time to take in the beauty of sculptor JOE THOMPSON's work and then stop by Horizon, just a few blocks up the street, and pick up JOSH AT MIDNIGHT.