It's always an exciting prospect to have DARRELL SCOTT dispense some of that songwriting skill, storytelling magic and guitar heat live onstage, but we're REALLY pumped to see him do so at THE SPINNING JENNY. Click HERE to get ticket info for his show on THURSDAY, SEPT. 12th!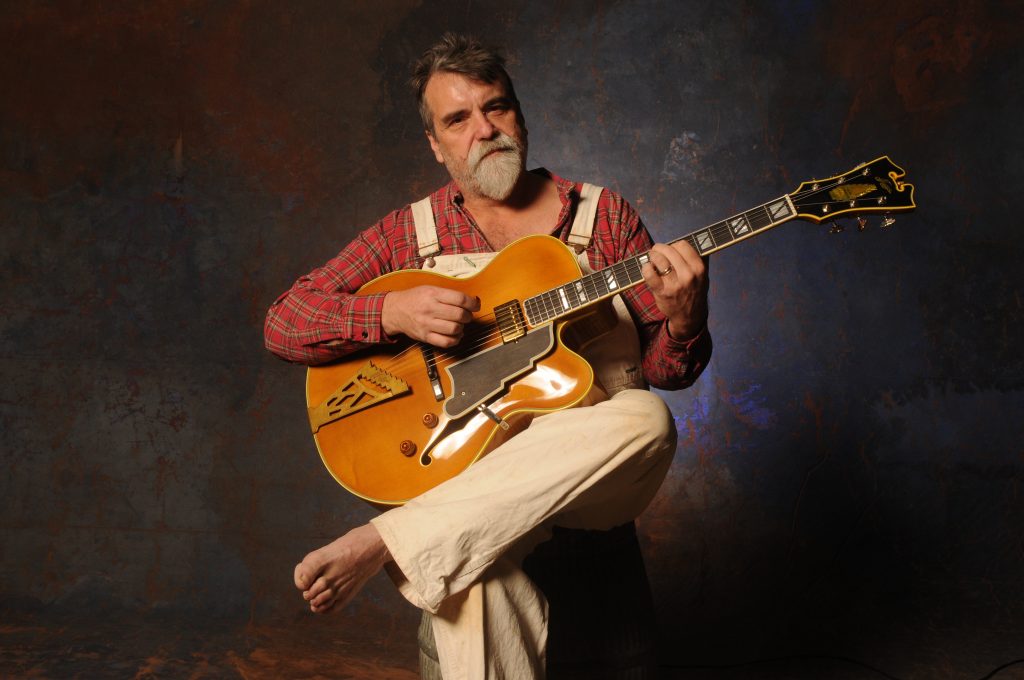 There is an absence of light, before the light.  A simple bare stage in the waning gloaming, and we can see Darrell make his way to a lone microphone.  He is here to shine that light on matters of the heart─the grit, grease, gristle, and most importantly, the marrow beneath the breastbone. And what is the path that shapes us as we go along, those true defining moments without which we would be hollow versions of our current selves?  For Darrell Scott, it was coming from a musical family with a father who had him smitten with guitars by the age of 4, alongside a brother who played Jerry Reed style as well.  From there, things only ramped up with literature and poetry endeavors while a student at Tufts University, along with playing his way through life. This would never change.
When those hands of his make their way across the strings and fretboard, there is palpable loss of air in the theater, as the listeners, our feet and bodies firmly on the ground, watch his sonic wings take him upwards in flight, and realize we are as along for the ride through the skies as he is.  Inevitably, to feel this being channeled, privy to this shared physical space, is both heady and inspiring.  Small are the number of things in life which allow us to be so deeply immersed and mesmerized by a moment that we are unable to even be aware of the rest of the world humming and whirring away outside.  This is Darrell Scott terra firma, where he takes us, with these otherworldly gifts.
The wordsmithing and craftsmanship of the songs that become timeless─although a lost cause for many who try to write them─ is far from a dying art, thanks to Darrell's work.  He is more so existing creatively at levels we just don't fathom anymore.  He mines and cultivates the everyday moment, taking the rote, menial, mundane, and allowing it to be surreal, ever poignant, and candidly honest, lilting, blooming, and resonating.  The words he fosters allow us to make sense of the world, what is at stake here, and our place in it. And ultimately, Darrell knows the sole truth of life is that love is all that matters, that we don't always get it right, but that's the instinctive and requisite circuitous allure of things, why we forever chase it, and why it is held sacred.
These days find Darrell roaming his Tennessee wilderness acreage hiking along the small river, playing music, or sharing each day with the woman he loves, also an artist in her own right.  He often leads songwriting workshops to help people tell their own truths with their stories, and is as busy as always writing, producing, performing, and just plain fully immersing himself at the hips in life.
If one really opens their eyes and sees how incomparably varied in surreal depth and breadth the musical territory he is both delving into and setting the high water mark with,  it leaves the rest in a bewildered wash of gravel road dust and fading taillights.  Good luck finding that two-legged soul who walks around among us who can keep up with him─ain't gonna happen.
Horizon Records has Darrell Scott goodies in-stock now on CD and vinyl LP!