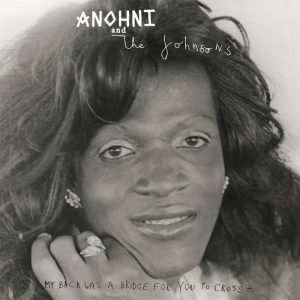 MY BACK WAS A BRIDGE FOR YOU TO CROSS, ANOHNI's new album, shape-shifts through a broad range of subject matter to express a world view. Through a personal lens, ANOHNI addresses loss of loved ones, inequality, alienation, acceptance, cruelty, ecocide, devastation wrought by Abrahamic theologies, Future Feminism, and the possibility that we might yet transform our ways of thinking.
Get your copy on white vinyl LP HERE.
On her first full album since 2016's HOPELESSNESS, she explains the creative process was painstaking, yet also inspired, joyful, and intimate, a renewal and a renaming of her response to the world as she sees it.
"A couple of these songs are almost a response to the call of [Marvin Gaye's] What's Going On, from 2023," she says. "They are a kind of an echo from the future to that album from 50 years ago."
Anohni places her heart on the line and in a groove in the opening track "It Must Change," describing systems in collapse with a note of compassion for humanity: "The truth is I always thought you were beautiful in your own way / That's why this is so sad."
"Scapegoat" waivers between tenderness and instrumental brutality. The primordial, Kali-esque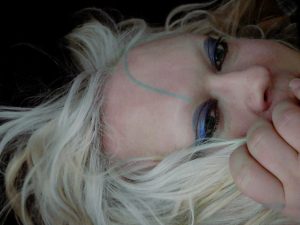 curse "Rest" positions the record at moments in conversation with experimental rock of the 1970s. Her voice is sensual and smoothed, selectively reaching to the edges of what it can contain. "I don't want you to be dead, I can't accept it," she cries out at the climax of "Can't." "How sweet the vista, the portal view / On my way to black and blue," she grieves on "Sliver of Ice," a remembering of some of the last words Lou Reed shared with her.
A record it's creator acknowledges is inextricably both personal and political, and one that is full of heartfelt music that also questions it's own right to be heard, My Back Was A Bridge For You To Cross demonstrates music's unique capacity to bring harmony to competing, sometimes contradictory, elements. She shares, "For me, there's no heavenly respite; creation is a spectral and feminine continuum, and our souls are an inalienable part of nature."
"My Back Was A Bridge For You To Cross" is in-stock NOW at Horizon on a special white-vinyl LP.