In 2015, for the first time in 45 years, the Swannanoa Chamber Music Festival came to Greenville, choosing the Fine Arts Center as one of three performance sites for their concerts. It was such a success that the Festival is returning again this year. From July 3rd-31st, the Fine Arts Center will be hosting five spectacular concerts. All performances begin at 7:30 p.m.
Founded in 1970, The Swannanoa Chamber Music Festival is the premier chamber music festival of The Carolinas. This year, SCMF will present over 15 events at 3 different venues during its five-week season.
The Swannanoa Chamber Music Festival is unique amongst classical music festivals for its approach to performance – which values the audience experience, and favors close, intimate interaction between listener and performer. All performance venues, artists, and ensembles that take part in SCMF share this common value.
For a full schedule, visit the Music Festival site HERE.
Here's a rundown of this year's final performances at the Fine Arts Center, which begins at 7:30 p.m.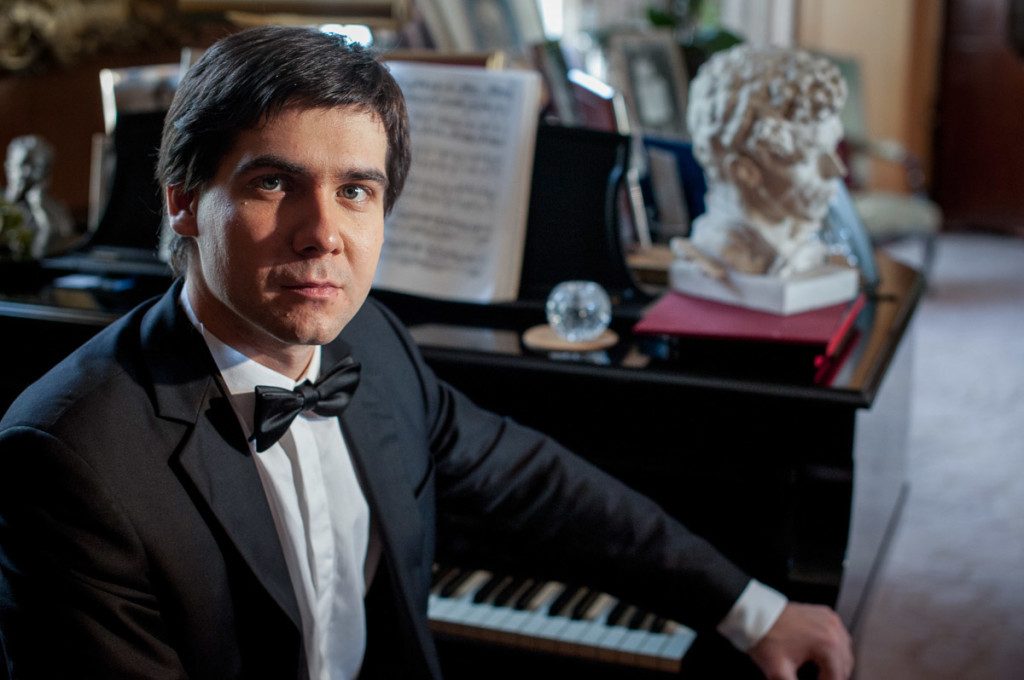 MONDAY, JULY 31st. PROGRAM V: FINALE
Guests: Vadym Kholodenko, piano; Tesla String Quartet; Inessa Zaretsky, piano
Ludwig van Beethoven  String Quartet in G major Op. 18 No. 2
Dvorak   Piano solos selections
Scriabin  Slavonic Dances for piano 4 hands
Erich Wolfgang Korngold   Piano Quintet Op.